Inoue-Donaire World Boxing Super Series Match: A Battle of Generational Legends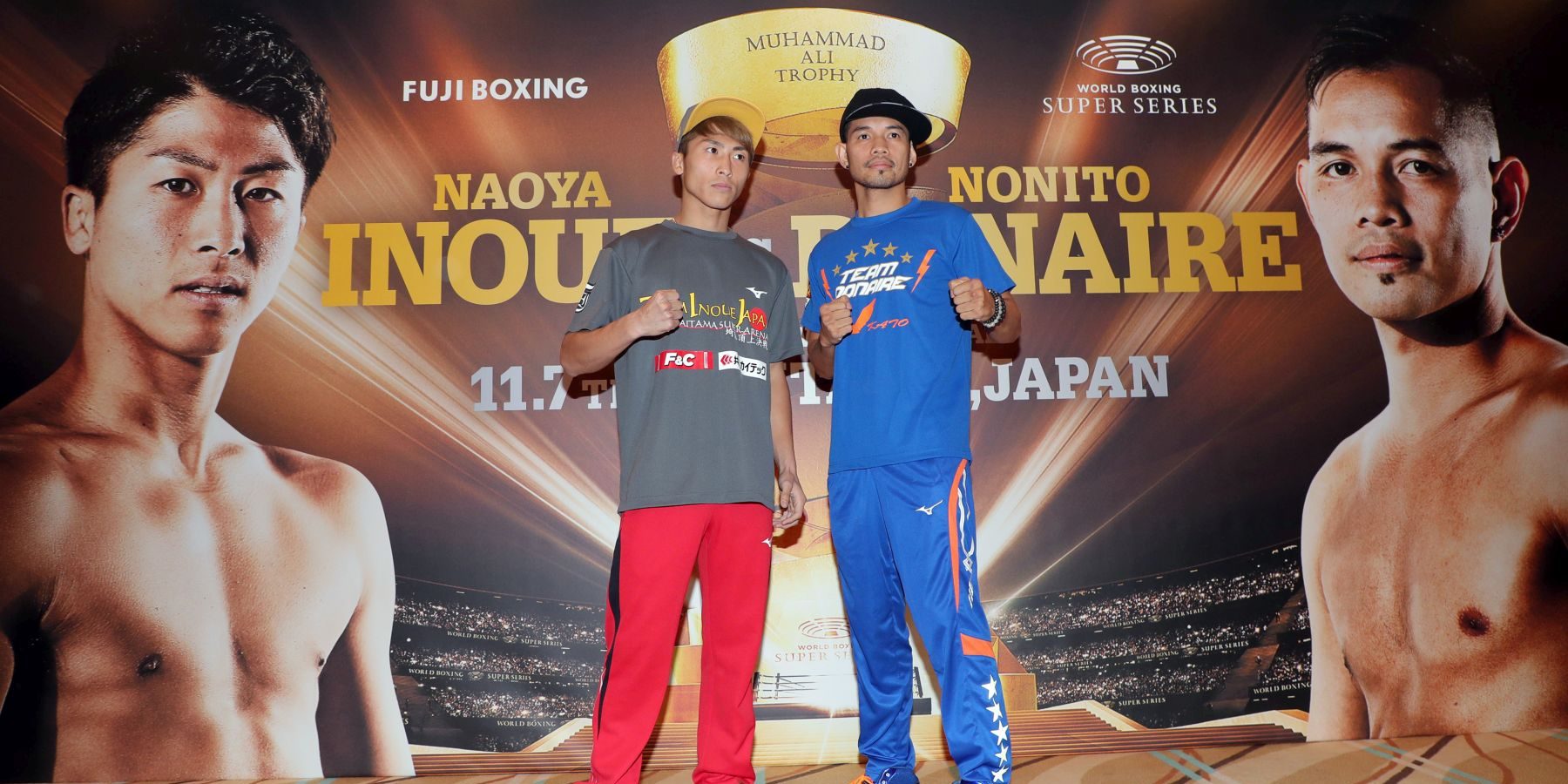 It will be a battle of the ages when Japan's bantamweight sensation Naoya Inoue, 26, meets wily Filipino veteran Nonito Donaire, 36, for the title in the World Boxing Super Series (WBSS) bantamweight tournament at the Super Arena in Saitama on Thursday, November 7.
Inoue holds bantamweight titles from the World Boxing Association (WBA) and the International Boxing Federation (IBF). Known as "The Monster," the Kanagawa Prefecture native has a stellar record of 18 wins in 18 fights, with 16 knockouts.
Donaire, alias "The Filipino Flash," is an ever-dangerous opponent with a record of 40 wins, with 26 knockouts, in 45 fights. The Filipino-American has five losses.
Donaire currently holds the WBA's Super World Bantam title. He likes to say, "Age ain't nothing but a number."
Despite his youth, the undefeated Inoue is already a three-weight world champion. By some accounts, he is the most successful boxer in Japan's history. Nor is Donaire a slouch in the records department. His left hook is fearsome, and he is a five-division titlist.
At his October 9 open training session, Inoue told the press: "I'm sticking to a regular lifestyle, so as not to stress my body. I've been able to relax."
His training indeed appeared to be on track as he landed powerful right straight and left hook punches to a sandbag, as his father Shingo, who is also his trainer, looked on.
Donaire's father also serves as his trainer, while his wife is his manager. At an October 31 training session open to the press, Donaire repeatedly pounded a mitt held by his father with his trademark left hooks and devastating left uppercuts.
"I've been fighting to show I'm the best. I've won various titles since I started boxing when young, but I've never wanted one like I want this WBSS bantamweight crown," Donaire admitted. "This will be the most important bout of my career."
Hideyuki Ohashi, owner of the Ohashi Boxing Gym where the open training sessions were held, sizes up the fight: "I can't imagine how it is going to go from the first round. Donaire is taller than I thought, and Inoue will have to watch out for his counterpunch."
One thing is for sure, the fight is shaping up as a battle of generational legends.
There is such global interest in the fight that it will be broadcast live in the United States. The Fuji TV Network will broadcast it live in Japan. NHK is also scheduled to carry the bout live, which will be the first time in 60 years that it has carried a fight live. It will also be the first broadcast in the BS8K format.
All eyes will be on the Super Arena, Saitama, on Thursday to see which fighter takes home the Muhammad Ali Trophy.
Author: Shin Sato