It's February, and Okinawa Is Abloom With Cherry Blossoms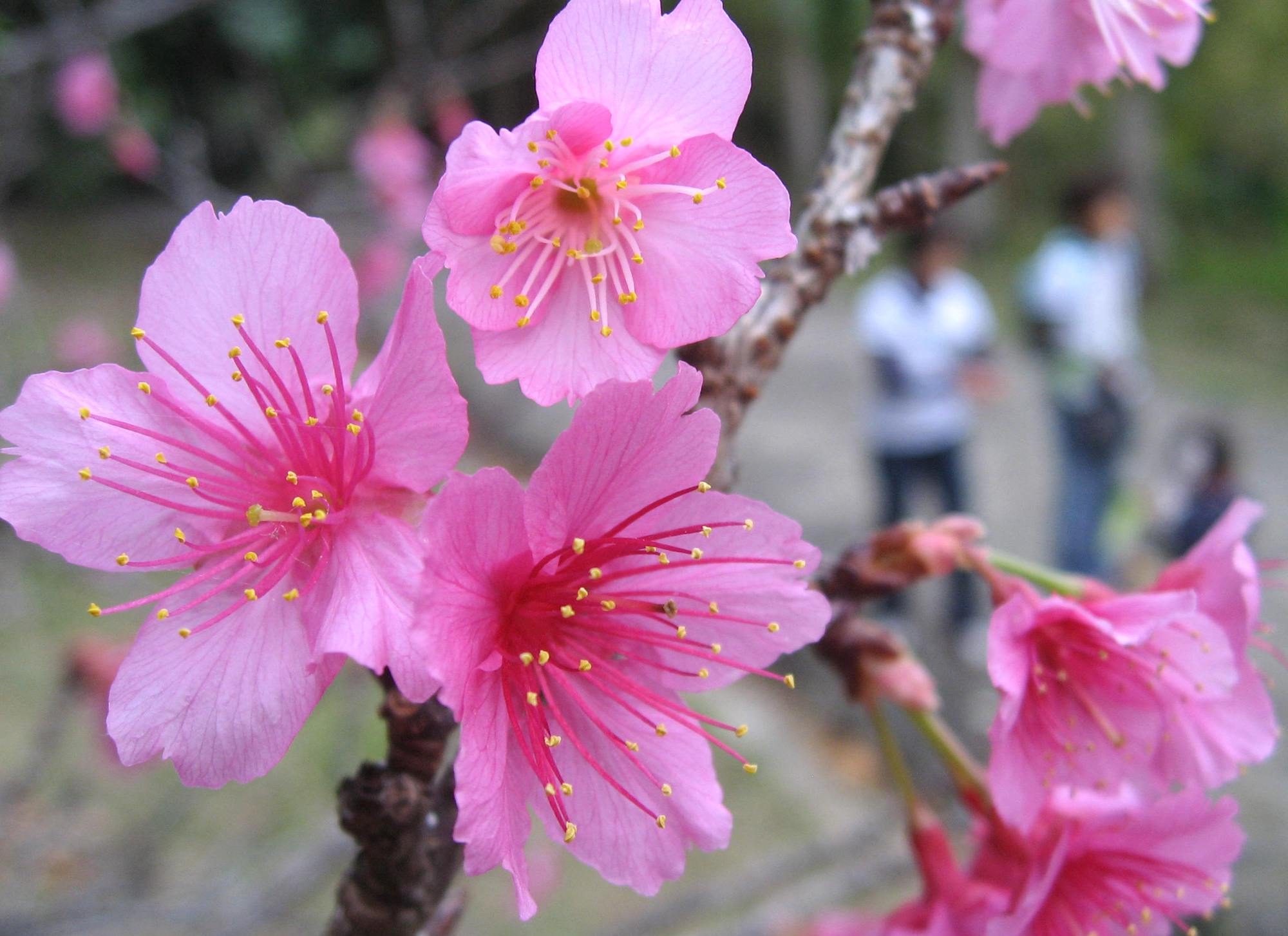 Are you in parts of Japan where cherry blossoms have yet to bloom? You can get into the spring mood this early if you will head out to the subtropical archipelago of Okinawa.
Okinawa has a balmy weather that allows for an early bloom (as early as January 14 in 2017), especially when compared to Japan's national average. Honshu, in contrast, often experiences cold weather and snowfall during January.
This year, Okinawa's cherry blossoms appeared just as the Japanese Meteorological Agency announced the prediction for the Somei Yoshino in the rest of Japan, starting from the third week of March.
As it happens, the cherry blossoms of Okinawa are noticeably different from those found on the mainland. Often they are dark pink with a reddish hue, blooming continuously along the branches of the cherry blossom trees. The flower is also smaller when compared to more well-recognized Somei Yoshino trees, whose pale blossoms appear in March or April.
The Somei Yoshino variety of cherry blossom tree doesn't fare well in Okinawa's humid climate. Rather, the Kanhi-Zakura tree, also called the Hikan Zakura, is perfectly suited for this environment as it is similar to its native environment in Taiwan and southern China.
Requiring some cold weather to bloom, Okinawa's cherry blossoms actually start appearing in the north and then spread southwards. The Motobu Yaedake Cherry Blossom Festival (January 19 to February 3) celebrates the very first blooms in all of Japan. Here, visitors can view thousands of bright pink cherry blossoms, which paint the hillsides of Mount Yaedake.
If seeing picturesque mountains covered in these flowers isn't your thing, Okinawa boasts the Nakijin Castle Ruins, a UNESCO World Heritage Site, which also has its own cherry blossom festival. During the viewing season from January 26 to February 11, this stunning location offers the option of touring the castle grounds while admiring the cherry blossoms, which are beautifully illuminated in the evenings.
Okinawa has plenty of locations to participate in o-hanami while never straying too far away from those famous beaches and other sites for which Japan's southernmost prefecture is known.
Follow JAPAN Forward for more area guides for the
2019 sakura season
!
We will publish these guides in installments as the season approaches, and update the pages as new forecasts are made throughout the cherry blossom season. So please check back when planning your travels.
Author: JAPAN Forward