It's Here ーTop Things to Know for Tokyo Game Show 2020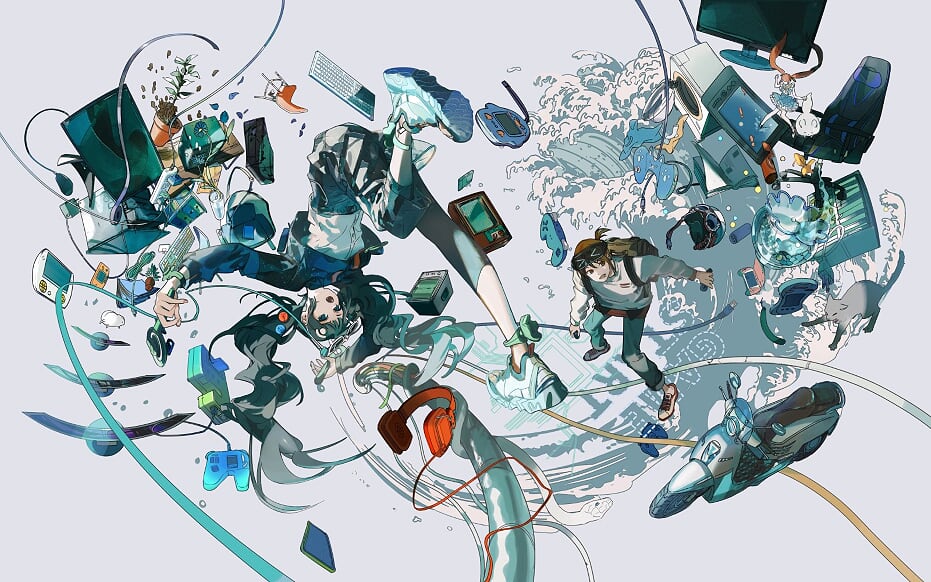 For video game lovers around the world, it will come as no surprise that the Tokyo Game Show is still set to happen between September 23 and 27.
This year, due to COVID-19, the in-person event has been canceled, but some of the festivities are still happening online.
We teamed up with IGN Japan's Editor-in-Chief Daniel Robson to give you a preview of what to expect out of the show, and our top picks of what's not to be missed.
One of the biggest changes is access. You don't have to travel to browse the new releases and watch the events. Anyone can access TGS's online streaming from anywhere in the world.
Mostly Online Presentations
In most years, over a quarter of a million people from all over the world head to Makuhari Messe in Chiba Prefecture, on the outskirts of Tokyo for Tokyo Game Show's annual event. This year, to prevent the spread of infection, the organizers have opted for an online format.
The most important part for video game fans will be the online streaming on the official TGS website. Starting the evening of September 24, the most prominent Japanese companies will be giving presentations on their new releases for this year.
The usual suspects include CAPCOM, KONAMI, SQUARE ENIX, BANDAI NAMCO, and much more.
For the diehard esports fans, there will also be a couple of streaming events during the tournament.
TGS caters both to video game fans and to businesses that would like to work with each other. For that purpose, TGS is hosting a special website where different companies can be found and contacted accordingly.
However, if there is something that you are particularly looking for, make sure to check the various individual company websites, as some are scheduled to have their own streaming events in addition to TGS streaming.
Top Things to Look For
The event might seem intimidating, if you are not sure what to look for. There will be several hours on end of streaming, with just ten minute breaks between nearly-one-hour blocks.
However, we have pulled together a convenient list for some of the events to watch for on the official streaming website. If there is one company you are particularly interested in following, make sure you check the specific company website as there are separate events as well.
Microsoft Xbox X Series (September 24, 9 P.M. JST) Link here.
Among the first presenters on September 24 will be Microsoft, the manufacturer of Xbox X Series. The new console is set to come out on November 10, 2020.
With Sony Corp. set to release PlayStation 5 on November 12, 2020, the competition is fierce. Therefore, it will be especially interesting to see what Microsoft will bring to the table at TGS.
Moreover, Microsoft had been absent from the event since 2015. In addition, Japan is a particularly tricky market for Microsoft, because the pull of Sony's PlayStation has always been quite strong here.
Also, the Xbox franchise is taking a particularly hard hit this coming holiday season, as Microsoft announced earlier this year that the much-awaited "Halo Infinite" would be delayed until 2021, thereby robbing the company of a big game release to accompany the console.
For fans, it therefore will be interesting to see how the company will face all of these circumstances in this unusual period of the pandemicーand as it is Tokyo Game Show, whether any new games will be announced.
SEGA/ATLUS (Friday September 25, 8 P.M.) Link here.
The Japanese company based in Tokyo is celebrating its 60th anniversary, and the celebration is set to include a speech from Haruki Satomi, CEO of the Sega Group.
The details are yet to be ironed out, but the event is expected to have new game title announcements, and old title revivals. Make sure you stay tuned for new information as it's released.
SQUARE ENIX (Friday September 25, 10 P.M.) Link here.
SQUARE ENIX in a special that is eloquently called the "We have a decent amount of new info," is expected to focus largely on the NieR video game series. Explanations by the game creative director Taro Yoko will show exclusive content of the game.
In addition, there is great anticipation that the company could share more information on the new game to release in the Kingdom Hearts series for Nintendo Switch, in the new title Melody of Memory. The game was announced earlier this year and is currently planned for release on November 13, 2020.
CAPCOM: "Biohazard Village" and "Monster Hunter" (Friday September 25, 10 P.M.) Link here.
CAPCOM has already shared that their streaming will include more information about Biohazard Village, the eighth videogame in the horror zombie series called Resident Evil. The company has already released two trailers, and currently the new game is set to release sometime in 2021.
In addition, more information is expected about Monster Hunter Rise, from the popular homonymous series which is expected to release on March 26, 2021 for Nintendo Switch.
Spike Chunsoft / Cyberpunk 2077 (Saturday September 26, 2 P.M. JST) Link here.
Japanese fans can look forward to a chance to learn more about the world of the cyberpunk-themed game which has been much anticipated for most of 2020. (Some international users already have access to some of the new content.)
A Role Playing Game (RPG) set in Night City, a fictitious multicultural city in the future, comes out from the same creative studio CD Projekt Red, which released the immensely popular video game The Witcher.
For Japanese users, the much-awaited piece of footage is a chance for another sneak peak of the videogame, which was initially supposed to be released in April. The release has since been delayed twice, first to September now to November 19, 2020.
Koei Tecmo Games: Legend of Zelda, Dynasty Warriors, Nioh 2 (Sunday September 27, 3 P.M. JST) Link here.
This year also happens to be the 20th anniversary of the video game series Dynasty Warriors, in Japanese known as Sangoku Muso (三國無双).
In addition, Koei Tecmo has promised at least two new titles, which are widely expected to be the followingーbut make sure to check the streaming for more official information.
The Legend of Zelda franchise over the years has gained so much popularity, it's virtually a household name.
In view of the November 20, 2020 release, Koei Tecmo is expected to announce more details for Hyrule Warriors: Age of Calamity for Nintendo Switch.
For the Japanese audience, fans also might be interested to find out more about the Nioh series, which is immensely popular in Japan. The company is expected to go into further detail about its latest extension packーotherwise known as DLC (downloadable content)ー the Tengu's Disciple.
KONAMI: EDENS ZERO (Saturday September 26, 8 P.M.) Link here.
Based on a manga immensely popular in Japan, this is something for Japanese fans to look out for.
The company just announced that there will be an anime and a videogame series based on the manga, and more information on both is expected during the event.
For the streaming, the guest of honor is expected to be Hiro Mashima, EDENS ZERO writer and illustrator.
For more coverage on TGS 2020, make sure to check our website, JAPAN Forward, the TGS official website, IGN Japan, and IGN for more focused coverage.
Full streaming of the official website is below: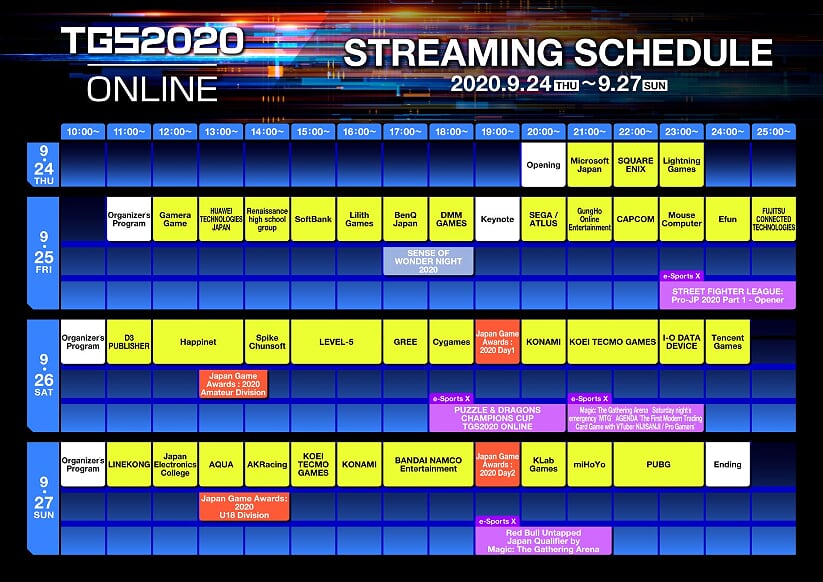 Author: Arielle Busetto