Japan Beats Previously Unbeaten United States to End Week 2 of the Volleyball Nations League
Yukiko Wada erupted for 32 points to lead the Japan women's volleyball team, while Mayu Ishikawa and Sarina Koga also came up big against Team USA.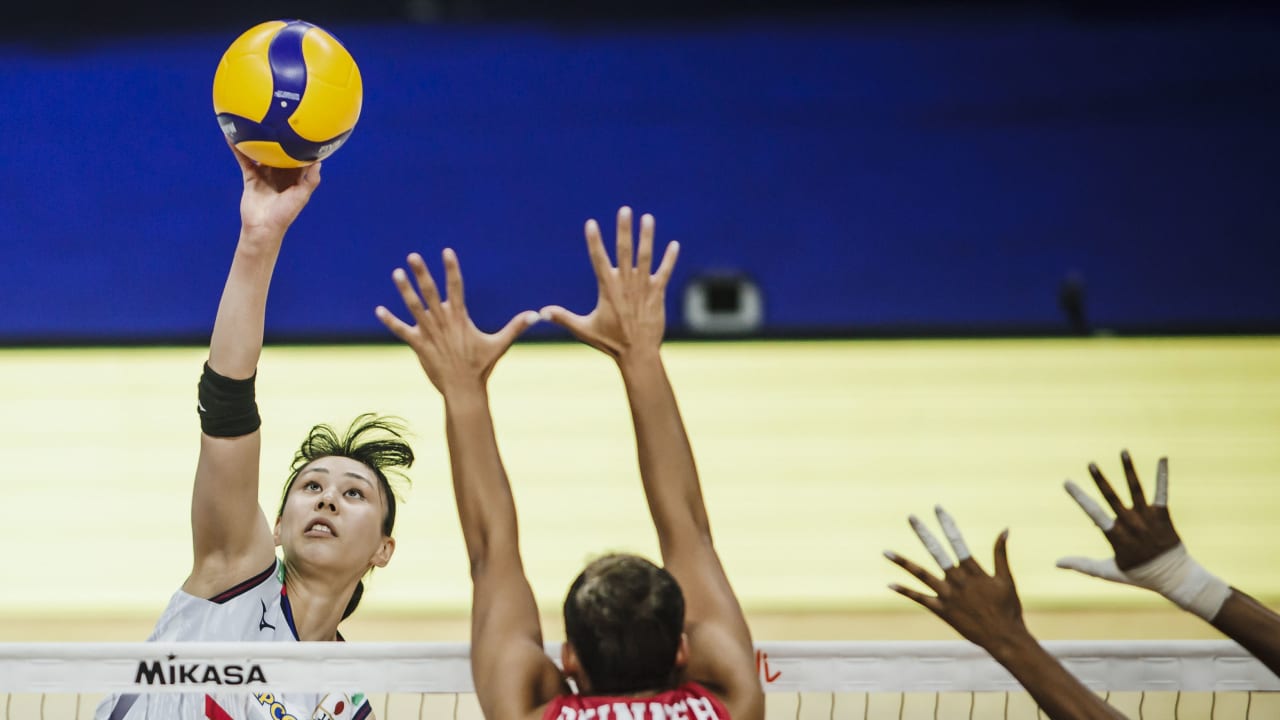 Read the full story on SportsLook - Japan Beats Previously Unbeaten US to End Week 2 of the Volleyball Nations League
Yukiko Wada led the way with 32 points as Japan beat the United States three sets to two in Week 2 of the FIVB Women's Volleyball Nations League, handing the US women their first loss of the tournament on Saturday, June 17.
The 21-year-old Wada, who had scored 22 points in the first seven matches, turned in what was likely the biggest game of her career to lead Japan to a 23-25, 25-23, 25-19, 23-25, 15-6 victory over the reigning Olympic champion in Brasilia.
"I just tried to remain aggressive and not be afraid of their block," said Wada, who had 28 kills, one ace and three blocks.
"We had some pretty tough matches before this one," Wada told FIVB.com. "[And] we had a meeting with the players and said to each other that we had to keep fighting for every single point."


Wada added, "We still hadn't won a tie-breaker in the VNL and we did it today, so I think that we need to keep this same mindset for the third week."
Updated Volleyball Standings
With the preliminary round victory in the Brazilian capital, Japan is now in sixth place in the VNL 2023, with five wins and 16 points. The United States is fourth with six victories and 16 points.
Japan also got huge contributions from Mayu Ishikawa and Sarina Koga. The 23-year-old Ishikawa scored 19 points while team captain Koga added another 12.
Continue reading the full story on SportsLook.
Follow Japan sports coverage throughout the year on SportsLook.

Author: Jim Armstrong
The author is a longtime journalist who has covered sports in Japan for over 25 years. You can find his articles on SportsLook.