Japan-India Joint Counter-Terrorism Mechanism the Need of the Hour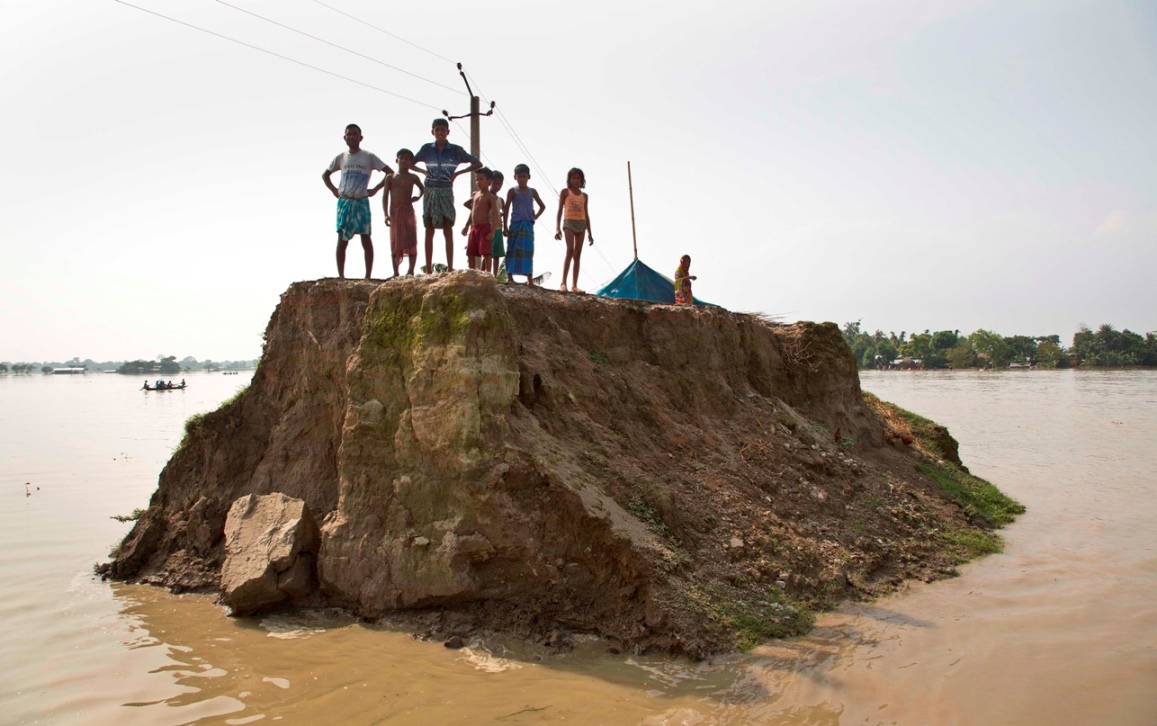 The destructive worldview of terrorism and violent extremism needs to be labeled as the "rarest of rare" and worst crime against humanity. The globalization of violent terror with its unparalleled scales and frequency has induced a permanent sense of fear that is unsettling. It only makes it obligatory for nations representing free and democratic societies to commit their energies and resources to counter this ever-mounting threat.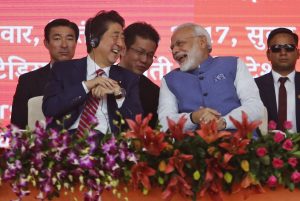 Japanese Prime Minister Shinzo Abe and his Indian counterpart, Narendra Modi, share the view that terrorism in all its forms and manifestations remains a global scourge that must be forcefully combatted through concerted global action in the spirit of zero tolerance.
During the official visit of Prime Minister Abe to India in September, Tokyo and New Delhi called upon all United Nations member countries to implement the UN Security Council Resolution 1267 and other relevant resolutions designating terrorist entities.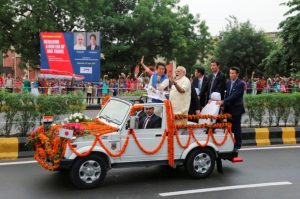 Japan has long supported the Indian position that all countries need to ensure that their territories are not used to launch terrorist attacks on other countries. In fact, Abe joined Modi in calling out Pakistan to bring to justice the perpetrators of terrorist attacks, including those of the November 2008 terrorist attack in Mumbai and the 2016 terrorist attack in Pathankot.
In the week following the Japanese PM's official visit, India's Permanent Mission to the United Nations highlighted the role of Pakistan—the country that protected and sheltered global terrorist Osama bin Laden. In a statement made on September 21, at the floor of the UN General Assembly, India asserted that all of Pakistan's neighbors remain painfully familiar with Islamabad's tactics to create a narrative that is based on distortion, deception, and deceit.
In its short history, Pakistan's geography has become synonymous with terror, and a flourishing industry that produces and exports terrorism globally, having diverted billions of dollars received in form of international military and development aid towards creating a dangerous terror infrastructure on its own territory.
The collapse and decline in Pakistan's domestic political order can be gauged from the fact that Hafiz Mohammed Saeed, leader of the UN-designated terrorist organization Lashkar-e-Taiba, is now seeking legitimacy as the leader of a "political party." The Jamaat-ud-Dawah—which is a front organization for the Lashkar-e-Taiba—has announced the launching of a new political party, having filed registration papers with Pakistan's electoral commission. The party has been named, Milli Muslim League, and is stated to follow the ideology of the JuD.
While civilized, democratic, and free nations seek legitimate counter-terrorism policy approaches and joint collaborative methodologies to tackle the global scourge of terrorism, Pakistan's deplorable counter-terrorism policy, according to the statement made by India's Permanent Mission to the UN, is "to mainstream and upstream terrorists by either providing safe havens to global terror leaders in its military town, or protecting them with political careers…even as terrorists thrive in Pakistan and roam its streets with impunity."
The need for stronger international partnerships in countering terrorism and violent extremism, including via an increased sharing of information and intelligence, stands more pronounced than ever before. In this reference, the Indo-Japanese enhanced bilateral cooperation in rooting out terrorist safe havens and infrastructure, disrupting terrorist networks and financing channels, and halting cross-border movement of terrorists is a key avenue for the future.
As preparations are expected to get underway for convening the Fifth India-Japan Consultation on Terrorism, expansion of joint exercises and cooperation in the field of counter-terrorism will hold greater criticality. Most significantly, this includes the possibility of joint field exercises between the Indian Army and Japan's Ground Self-Defense Force (JGSDF) in 2018, as the two prime ministers have agreed to.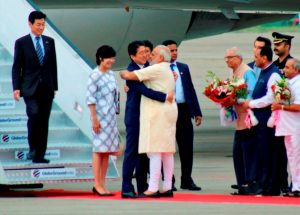 The Indian Army and Japan's Ground Self-Defense Force need to come together towards greater interoperability of forces for better understanding and synergy during joint operations against terrorists and their networks. The joint exercises could include profiling of weapons and equipment, communication systems and procedures, synergy in intelligence gathering, sharing, surveillance and optimal use of force against the identified terrorist targets. India and Japan are already in agreement to strengthen cooperation against the continuing terrorist threat emanating from groups including Al-Qaida, ISIS, Jaish-e-Mohammad, Lakshar-e-Taiba, and their affiliates.
Indo-Japanese counter-terrorism force needs to be suitably equipped and enabled with force multipliers. This can also include the considered use of Special Forces to deal with specific threat-based scenarios. Another potential area of cooperation is the protection of diasporas arising from vulnerability of urban, congested, built-up areas so as to cause minimal collateral damage. This can be done with capabilities, such as sharp-shooting at terror targets, thereby saving precious innocent civilian human lives that have been held hostage. The attack on Israeli nationals during the horrific Mumbai terror strikes remains a case in point.
Also shaping into a soft, susceptible, available target are the Metro rail communications, particularly in regions within India, where it has been built with joint Japanese collaboration, existing underground or running on the surface.
The specific timings and frequencies of the train operations add to their susceptibility and vulnerability for terrorist attacks. For the terrorists, these strikes will be an attempt to stall/halt any prospective joint Indo-Japanese collaboration in the future.
Furthermore, the Japanese Industrial Zone at Neemrana on the Delhi–Jaipur highway, and other such joint ventures and projects, should be taken up as model structures that need to be proactively protected by means of active and passive security measures. These include joint Army intervention mechanisms in case of heightened terrorist threat scenarios.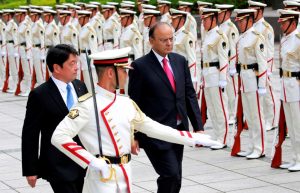 Any joint counter-terrorism policy should specifically focus on pre-emption with timely intelligence. In the event of intelligence failure, mobilizing heavy physical security to foil large-scale devastation, including the potential bid of a terrorist strike by taking in hostages, should be carried out as a crisis management mechanism. Notably, each step ensues in the event of the preceding one failing.
In the course of the upcoming discussions between the Indian Army and Japan's Ground Self-Defense Force, the focus should be on attaining a higher degree of cohesion and synergy ensured through regular series of joint maneuvers simulating likely terrorist threat scenarios that may confront the two free nations in future. The need of the hour is to put in place a coordinated crisis response system and upgrade the tactical abilities of Indo-Japanese forces.
With terrorist networks and groups having established widespread support infrastructures beyond the borders of a single nation, cross-pollination further makes it extremely complex to identify and consequently separate them. The web between terrorism, transnational organized crime, money-laundering, and illegal arms trafficking makes a strong case for functional counter-terror approaches, mechanisms, and strategies among leading democracies and free societies.
Dr. Monika Chansoria is a Senior Visiting Fellow at The Japan Institute of International Affairs in Tokyo. She is the author of five books, including her latest work, China, Japan and Senkaku Islands: Conflict in the East China Sea amid an American Shadow (© 2017). Follow her on Twitter @MonikaChansoria.