[JAPAN SPORTS NOTEBOOK] Equinox is the Japan Racing Association's 2022 Horse of the Year
Equinox, a 3-year-old colt, galloped to victories in the Tenno Sho (Autumn) and Arima Kinen, securing the top individual honor for a Japanese thoroughbred.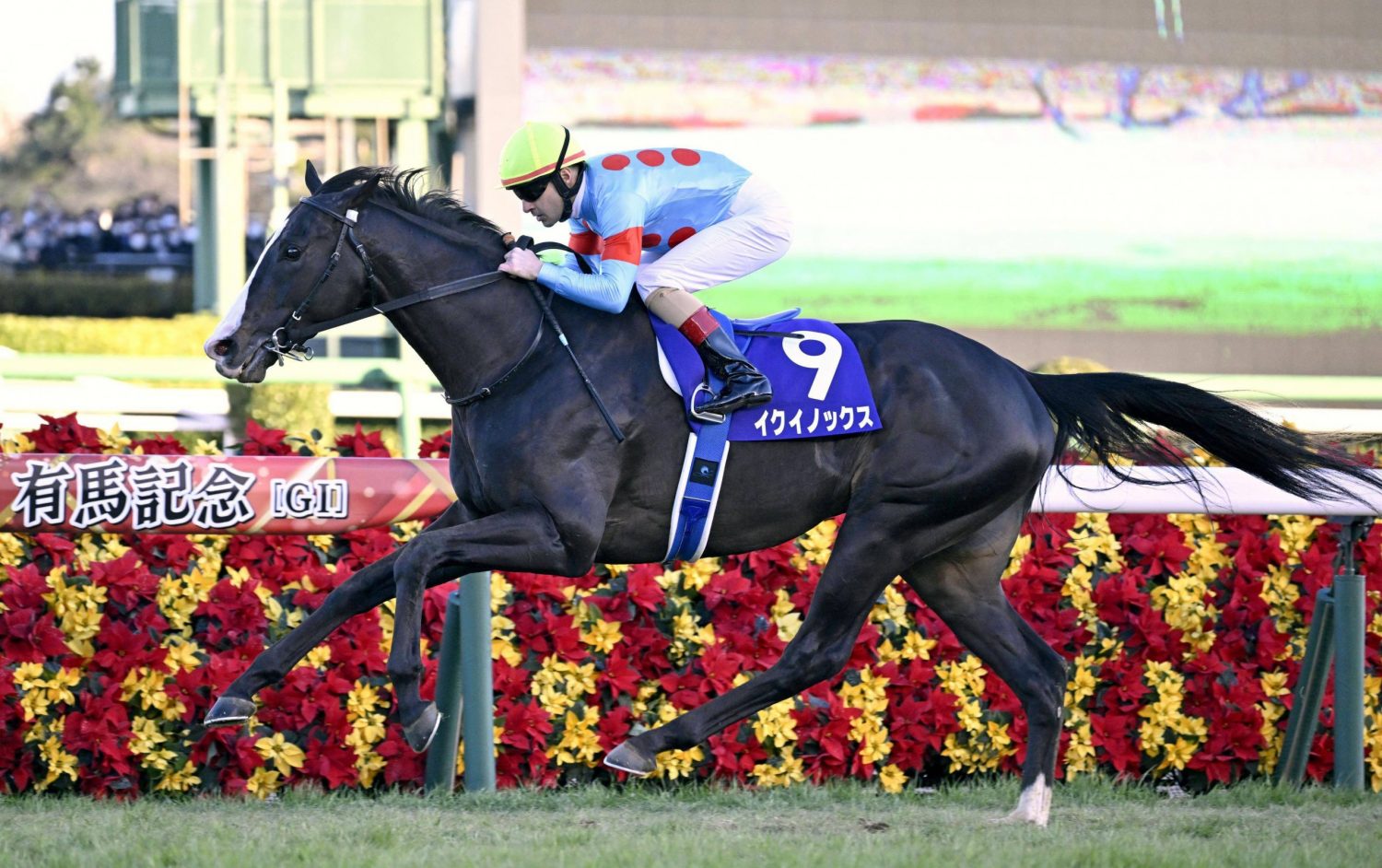 Read the full article on SportsLook - Equinox Is The Japan Racing Association's 2022 Horse Of The Year
Equinox triumphed in two of Japan's biggest horse races in 2022, and those Grade 1 victories helped him garner a pair of prestigious accolades.

The Japan Racing Association named Equinox its 2022 Horse of the Year on Tuesday, January 10, a day when a number of other award winners were announced for the previous racing season.

Equinox won the Tenno Sho (Autumn) on October 30 at Tokyo Racecourse, then followed up that victory with a first-place finish in the Arima Kinen on December 25 at Nakayama Racecourse. French jockey Christophe Lemaire rode Equinox in both races.
Silk Racing Co Ltd's CEO Masashi Yonemoto, Equinox's owner, was grateful for the accolade.
"Allow me to express my heartfelt gratitude for having been selected for this distinguished award," Yonemoto said. "Last year, Equinox impressed upon me just how much he had matured in all his races, and each and every time, his performance was magnificent."

After Equinox was also named the JRA's 2022 Best Three-Year-Old Colt, trainer Tetsuya Kimura reflected on the standout horse's success (two wins in four starts) last year.
"It is an honor to receive the prestigious award for Horse of the Year," Kimura commented. "This would not have been possible without, firstly, the owner and stable staff, and the support of all those connected with the horse, including the fans and their encouragement. Thank you very much."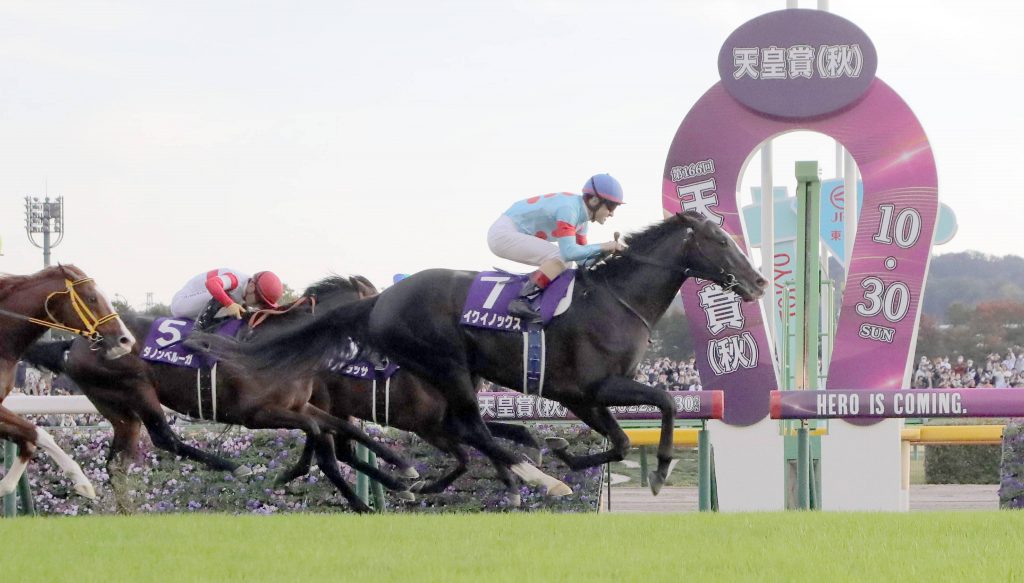 Equinox Improved as Season Progressed
Lemaire admitted he was impressed with Equinox's development in 2022.
"Equinox gradually improved over the past year," Lemaire said. "Especially from the autumn, when he had matured into an adult, he gave us some brilliant performances, such as in the Tenno Sho (Autumn) and the Arima Kinen. I am very much looking forward to this year as well."
Equinox received 282 of 288 first-place votes for the Horse of the Year award. Votes were cast by a large panel of journalists who comprised the Horse of the Year Selection Committee.

Dolce More was named the Best Two-Year-Old Colt. Liberty Island was chosen as the Best Two-Year-Old Filly. Stars on Earth received the Best Three-Year-Old Filly honors.

For a complete list of award winners, see the JRA's report.
Read the full story, including news on the Japanese Baseball Hall of Fame's new members and boxer Naoya Inoue's decision to relinquish his bantamweight titles, on SportsLook.

Author: Ed Odeven
Follow Ed on JAPAN Forward's [Japan Sports Notebook] here on Sundays, in [Odds and Evens] here during the week, and Twitter @ed_odeven, and find him on JAPAN Forward's dedicated sports website, SportsLook.