[JAPAN SPORTS NOTEBOOK] Golfer Mao Saigo Off to a Great Start in the JLPGA Tour Season
The 20-year-old won three of the first five tournaments to open the 2022 campaign.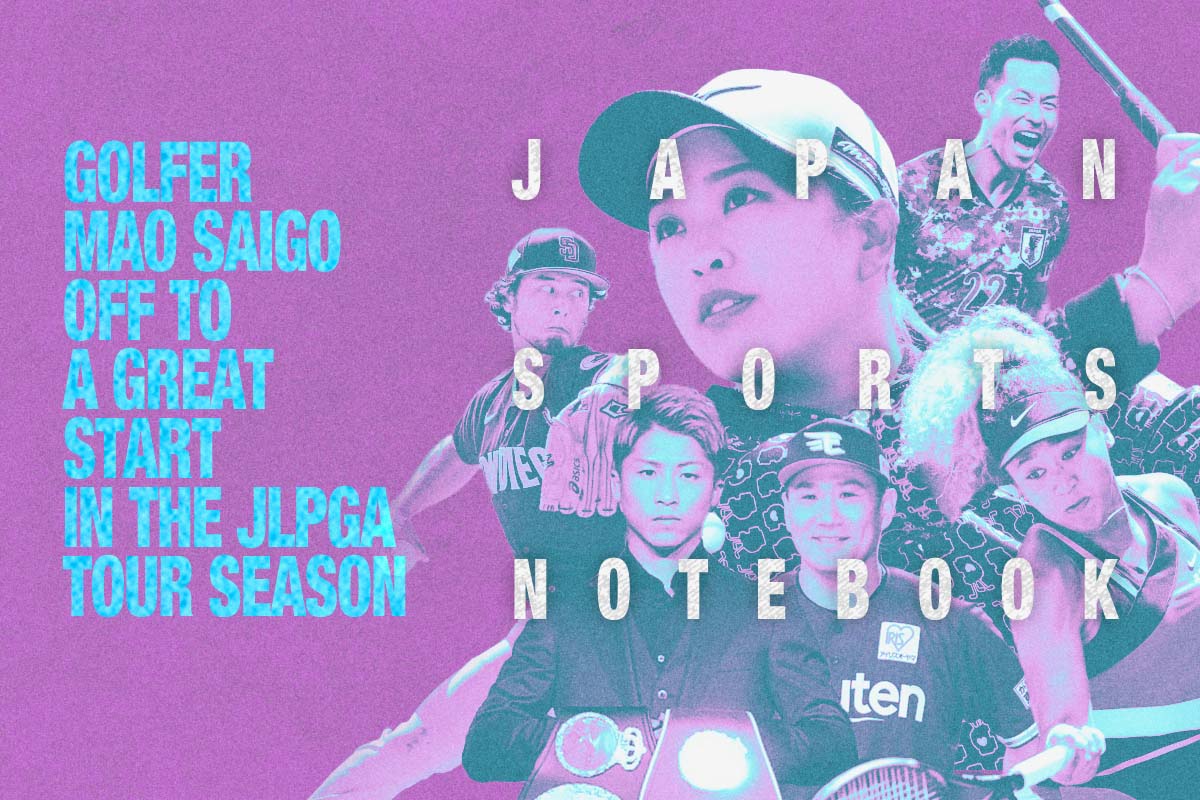 UPDATED: April 4, 10:30 AM JST.
Mao Saigo is one of Japan's young, rising stars in women's golf.
Moreover, the start of the 2022 JLPGA Tour season has provided ample evidence that her overall performance last year was no fluke.
There have been five completed tournaments this year, and the 20-year-old has notched a trio of victories and tied for second in another one.
Despite struggling in the fourth round of the Yamaha Ladies Open Katsuragi on Sunday, April 3, Saigo collected the tourney's top prize. She shot a 4-over 76 in the final round, finishing at 8-under 280 and beating Kotone Hori by a stroke.

Saigo had a solid foundation to build on. It started with a 5-under 67, including six birdies, at Katsuragi Golf Course in Fukuroi, Shizuoka Prefecture.
"Today, the direction of the tee shot was good, and the putts were also good," Saigo was quoted as saying by Daily Sports after the opening round.
Looking ahead to her upcoming rounds, Saigo mentioned that she hoped to maintain her consistency on putts, telling reporters, "I want to do it like today."

With gusts of wind impacting the movement of some golf balls, Saigo reflected on the accuracy of her shots. "There were some missed shots, but the direction was good, so I was able to play with a good flow," she said, according to Nikkan Sports.

Saigo carded a 3-under 69 in the second round on Friday. Entering the weekend and the midway point of the tourney, she was tied for first with South Korean Seonwoo Bae at 8-under 136. Saigo held a three-stroke lead heading into the final round after shooting a 4-under 68 on Saturday.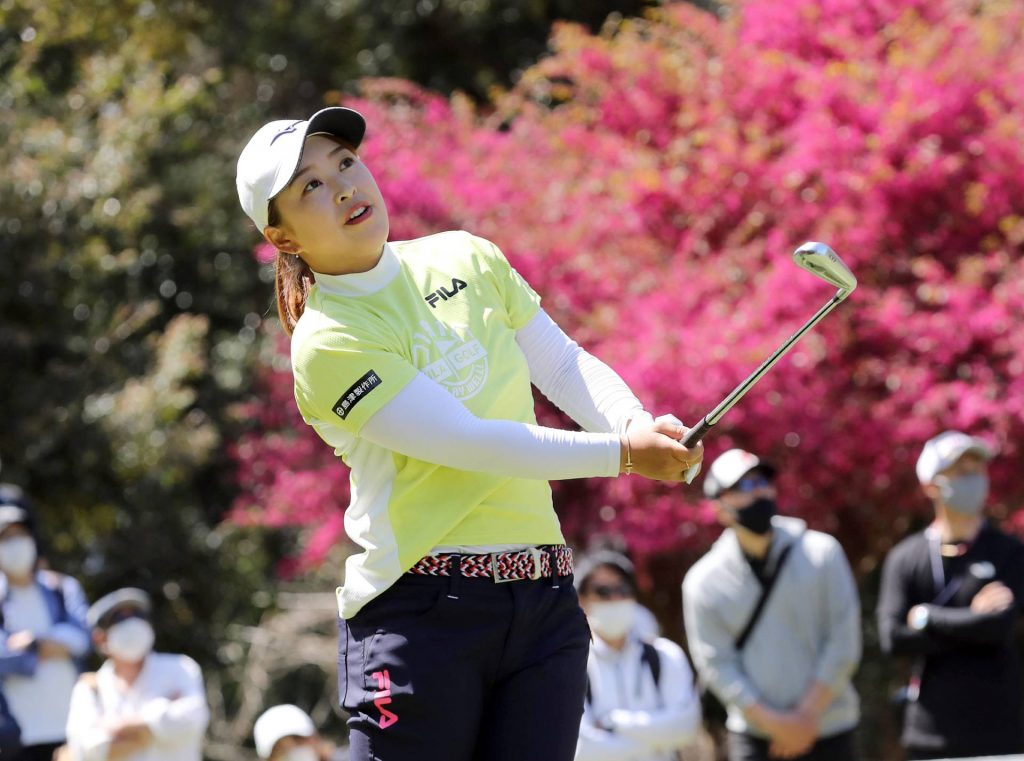 Born in Funabashi, Chiba Prefecture, Saigo made her pro debut in 2020. Competing in her first JLPGA Tour event that June, she had four consecutive under-par rounds (2-under 70, 71, 67, 71) and finished tied for fifth at 9-under 279 in the Earth Mondahmin Cup at Chiba's Camellia Hills Country Club.

Two months later, Saigo earned a fifth-place finish in the NEC Karuizawa 72 Golf Tournament, her second Japanese pro event, in Nagano Prefecture.
In 2021, her potential was on full display throughout the year. Although Saigo didn't win a tournament, she finished second (or tied for the runner-up spot) on seven occasions: Ai Miyazato Suntory Ladies Open Golf Tournament, Earth Mondahmin Cup, Shiseido Ladies Open, JLPGA Championship Konica Minolta Cup, Japan Women's Open Golf Championship, Nobuta Group Masters GC Ladies and Itoen Ladies Golf Tournament.


Saigo celebrated her first JLPGA Tour title, a 10-under 278 performance that wrapped up on March 6 at Ryukyu Golf Course in Nanjo, Okinawa Prefecture. Saigo shot a 5-under 67 in the final round to secure the title, and she was delighted with the results.
"I'm really happy because I didn't expect to win a championship so quickly in the 2022 season," Saigo said.
Three Sundays later, Saigo was again a winner. This time, she achieved the feat at the AXA Ladies Golf Tournament in Miyazaki, where she triumphed in the shortened event with a 9-under 135.

"I'm relieved to be able to [get] my second win," Saigo told reporters.
"The result of practicing not only shots but also approaches and putters in a well-balanced manner is important. It led to a par save…"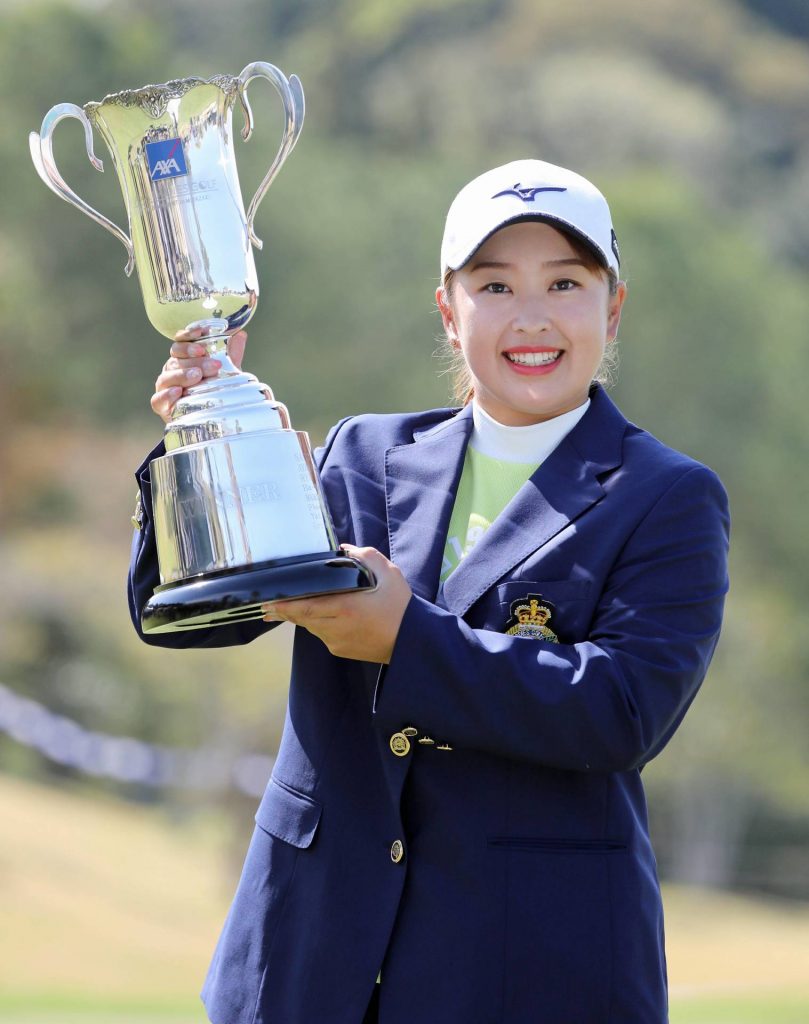 In between Saigo's two early-season victories, she finished tied for 10th in the T-Point Eneos Golf Tournament and tied for runner-up in the Meiji Yasuda Life Insurance Ladies Yokohama Tire Golf Tournament.

Saigo has climbed to 28th in the Rolex World Rankings. She began the year ranked 39th.
The young pro golfer, who began to play the sport at age 5, is motivated to keep striving to rise in the rankings. More importantly, her focus is on improving her all-around golf game.

"I will continue to play each round carefully and do my best to win more championships," she commented after the final round in Miyazaki.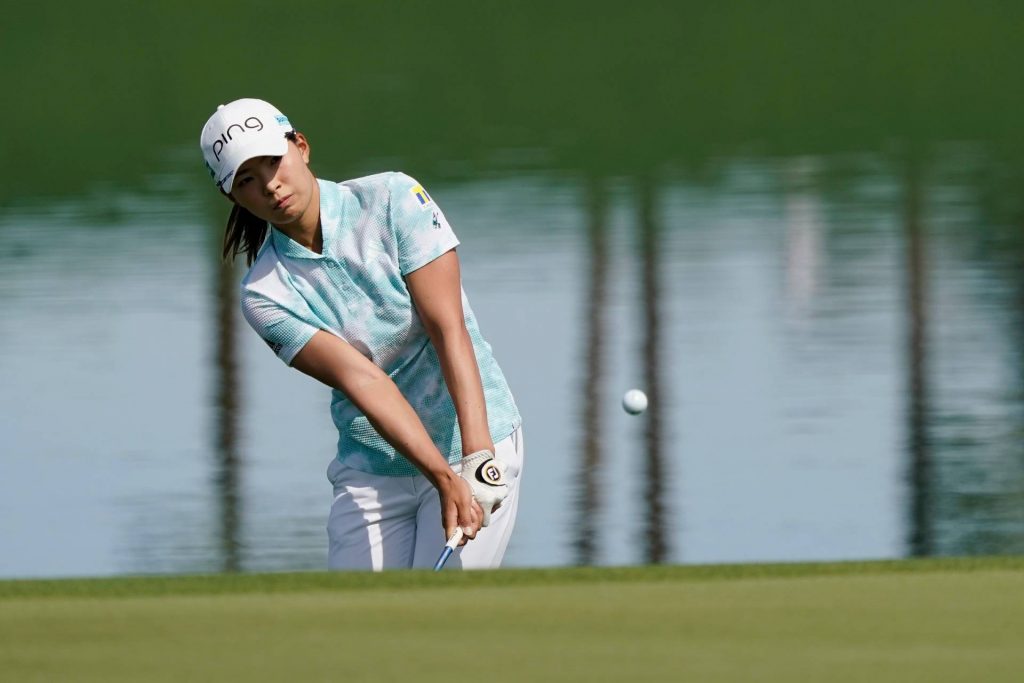 Shibuno Entered Weekend Leading at the Year's First Major
Hinako Shibuno headed into the weekend in first place at the Chevron Championship (formerly known as the ANA Inspiration), the first of five majors on the LPGA Tour calendar.
Shibuno, whose breakthrough victory came at the 2019 Women's British Open, was alone at the top of the leaderboard with a 9-under 135, after shooting a 6-under 66 on Friday in Rancho Mirage, California.
Three others, including reigning champion Patty Tavatanakit, were a shot off the pace after two rounds at Mission Hills Country Club.
On Saturday, Shibuno shot a 5-over 77, including three bogeys and two double bogeys, and fell 12 shots off the pace.
"It was a day when I especially shanked [my shots[," Shibuno told reporters. "It's frustrating. I did get a bit [nervous]."
She finished the tournament with a 6-under 66 in the final round on Sunday, wrapping up the weekend in a tie for fourth place (10-under 278).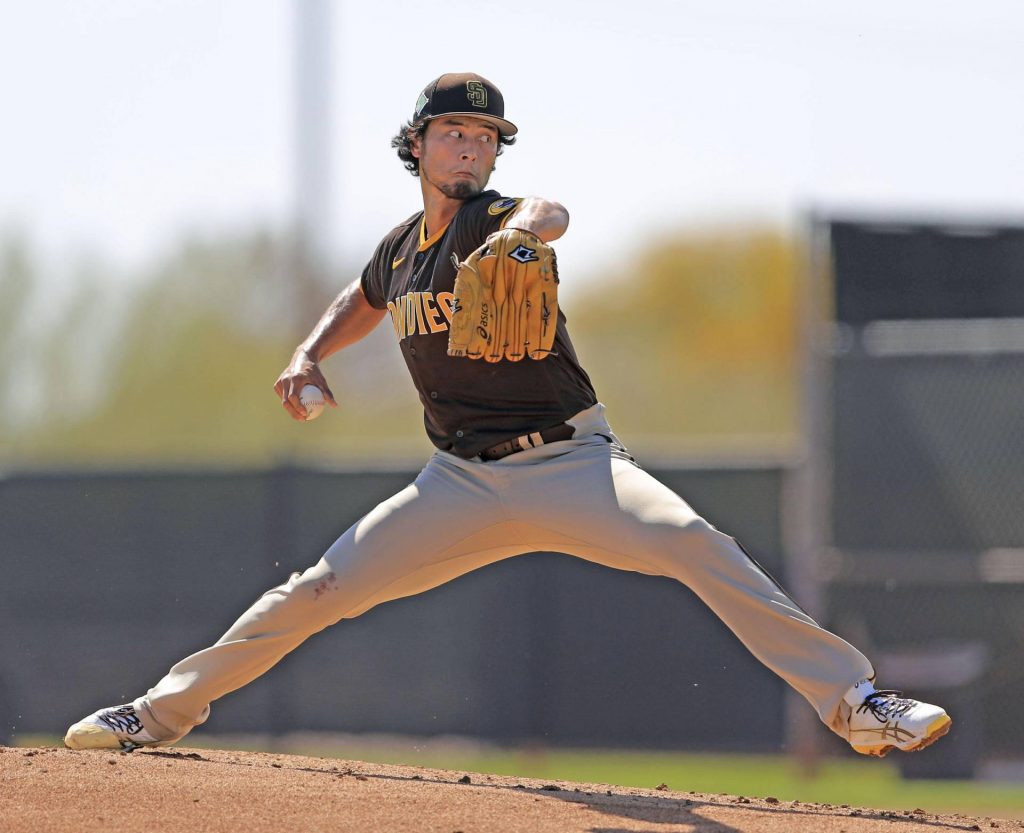 Baseball
Darvish Named Padres' Opening Day Starter for the Second Straight Year
Veteran hurler Yu Darvish has been handed the high-profile assignment of starting the San Diego Padres' first game of the season for the second consecutive year.

The Padres made the announcement on Thursday, March 31.

Bob Melvin, the Padres' first-year manager, said it was an easy decision to make.
"That's not a difficult call," Melvin was quoted as saying by Kyodo News. "Not only does he know how to pitch and how to compete, he has a great understanding of what he needs to do and how to get better."
San Diego faces the Arizona Diamondbacks on April 7 in Phoenix in the teams' 2022 opener.
In a related announcement on March 25, the Los Angeles Angels said reigning American League MVP Shohei Ohtani would be the team's Opening Day starter.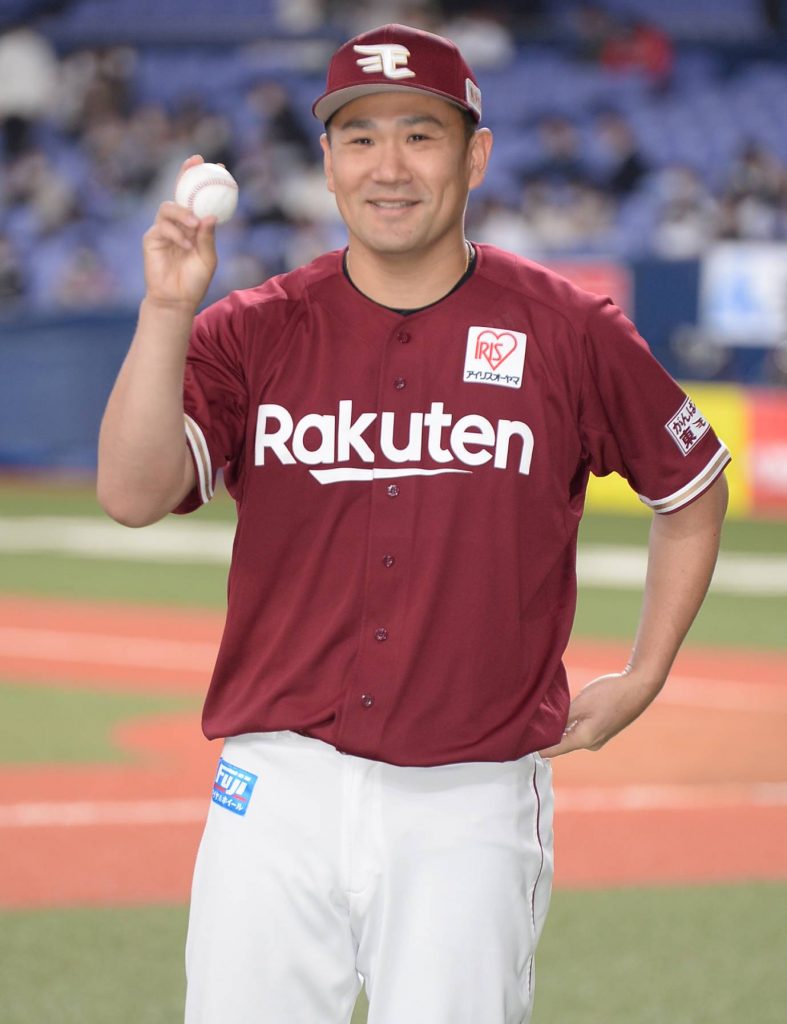 Rakuten's Tanaka Sharp in First Start of 2022
Masahiro Tanaka gave the Tohoku Rakuten Golden Eagles a standout performance in his first start of the new season.

Tanaka allowed one run and four hits in seven innings against the Orix Buffaloes on Tuesday, March 29 at Kyocera Dome. He fanned six batters and didn't issue a walk in a 2-1 Rakuten victory.

RELATED: [NPB NOTEBOOK] Masahiro Tanaka Aims For A Stronger Overall Performance In 2022
Tennis
Osaka Falls in Miami Open Final
Naomi Osaka reached her first final of the year at the Miami Open, where Poland's world No. 2 Iga Swiatek beat her her 6-4, 6-0 on Saturday, April 2.
Osaka had plummeted in the world rankings due to inactivity in the past year and several early exits at tournaments. But she put herself in position to vie for a singles title for the first time since winning the Australian Open for the second time in February 2021.
"I know this isn't the outcome that you guys (fans) wanted, but I'm having a lot of fun up here," Osaka said, according to Kyodo News, "so I hope that I can keep working hard and get more opportunities to be in a situation like this again."
Two days earlier, Osaka defeated No. 22 seed Belinda Bencic 4-6, 6-3, 6-4 in the semifinals

Osaka is set to climb in the world rankings from No. 77 to 36 with a loss.

Soccer
Japan Completes World Cup Qualifying with a Draw Against Vietnam
After beating Australia 2-0 on March 24 in Sydney to secure a spot in the 2022 World Cup, the Japan men's soccer team had little to play for in its last Asian Group B final round qualifier against Vietnam five days later.
The Samurai Blue played to a 1-1 draw against Vietnam on March 29 at Saitama Stadium.

Japan captain Maya Yoshida scored the match-tying goal in the 54th minute.

Vietnam's Thanh Binh Nguyen put his team ahead 1-0 in the 20th minute.

"The fact that we couldn't win today means we still need to get better ahead of the World Cup. We want to deliver results that will make everyone happy," Japan manager Hajime Moriyasu said after the match.
Japan Handed Group E Spot for the 2022 World Cup
The Samurai Blue on Friday, April 1 were assigned to Group E and will face Germany, Spain and a TBD foe in the World Cup in Qatar.

The quadrennial event starts on November 21.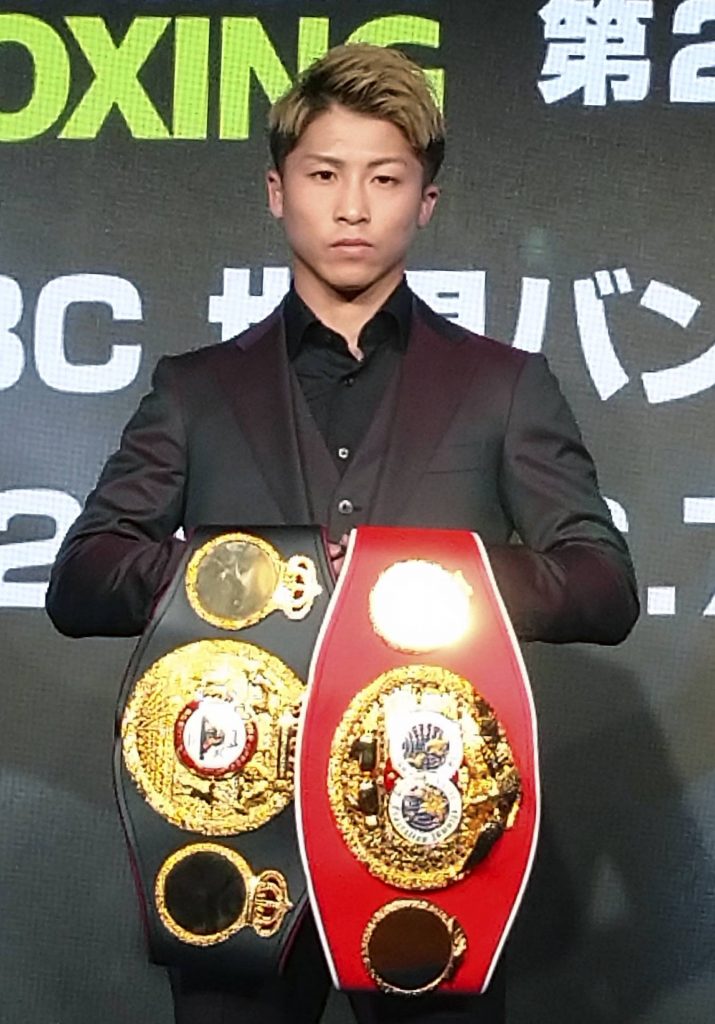 Boxing
Inoue-Donaire Rematch Set for June 7
Hard-punching bantamweights Naoya Inoue and Nonito Donaire met on November 7, 2019, in an intense, mano a mano duel that was hailed as the "Fight of the Year." Inoue earned the victory by unanimous decision at Saitama Super Arena.

And now, their long-awaited rematch has been finalized, it was announced this week.

The 28-year-old Inoue (22-0, 19 knockouts), the WBA and IBF champion, will meet his Filipino rival in a title unification bout on June 7 at the same venue. The 39-year-old Donaire (42-6, 28 KOs) is the WBC champ.

The rematch was postponed twice due to COVID-19-related travel restrictions.

In his last fight, Inoue defended his two title belts against Thailand's Aran Dipaen, winning via an eighth-round technical knockout on December 14, 2021, at Tokyo's Ryogoku Kokugikan.


Quotes of the Week
"I gradually began feeling that I could win the championship. That came as a surprise, even to me. I was happy I could wrestle with my own style of sumo at this tournament."
―Sekiwake Wakatakakage, reflecting on his overall performance a day after winning the Spring Grand Sumo Tournament on March 27.


"Rather than winning or losing, the current Fighters are a team that accumulates experience and grows day by day. I wonder if there is so much awareness of winning or losing. But I think the players are insanely happy. It's from here [we] will grow."
―Hokkaido Nipponham Fighters manager Tsuyoshi Shinjo on team's first victory of the season, a 6-2 triumph over the Saitama Seibu Lions on March 31 at Sapporo Dome, after five straight losses.

Author: Ed Odeven
Follow Ed on JAPAN Forward's [Japan Sports Notebook] here on Sundays, in [Odds and Evens] here during the week, and Twitter @ed_odeven, and find him on JAPAN Forward's dedicated sports website, SportsLook.