EDITORIAL | In Ukraine Peace Talks, Remember Russia's History of Deceit
Despite the carnage, Russia insists it "is not attacking Ukraine," but only conducting a "special military operation." How do you trust Moscow?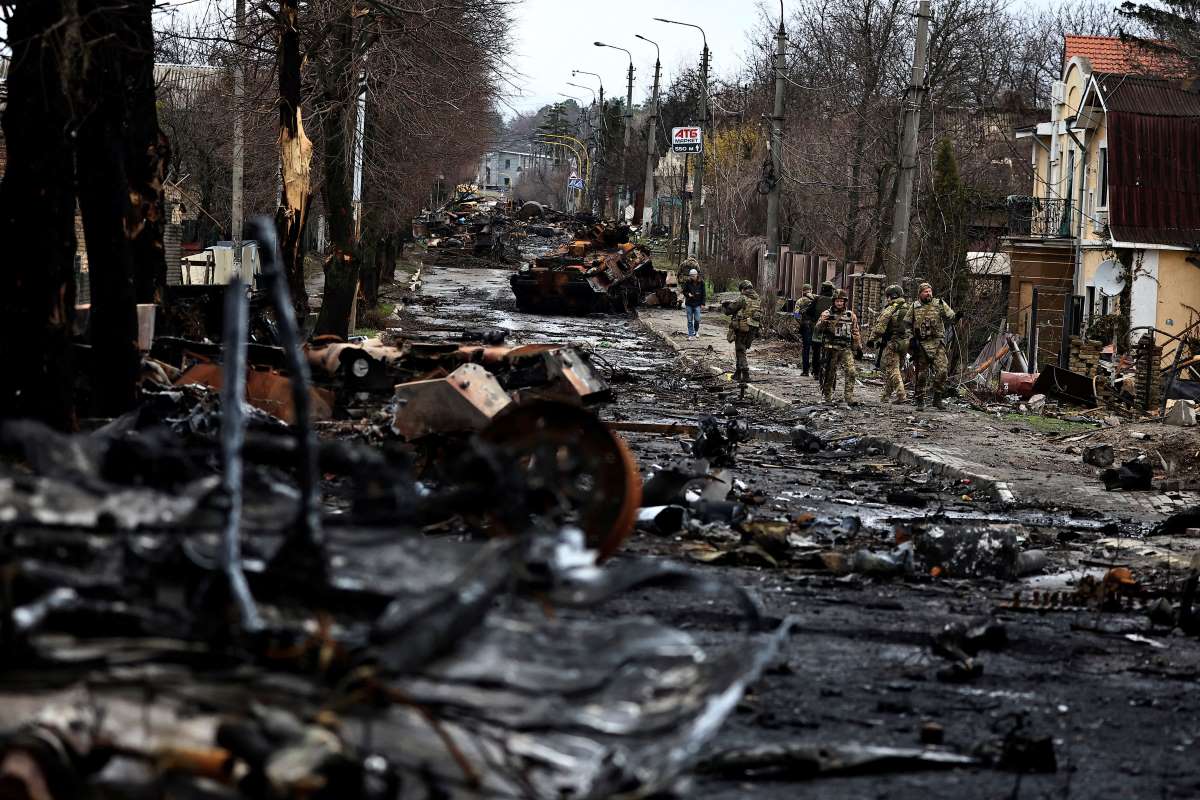 Finally, some concrete progress toward stopping the war in Ukraine appears to have been made in peace talks between Russia and Ukraine.
Ukraine has pledged not to join the North Atlantic Treaty Organization, and offered to remain neutral. And Russia has said it will significantly reduce its military activities around the Ukrainian capital of Kyiv.
Nonetheless, it is still too early to hope that the carnage will soon end. That is because Moscow has repeatedly lied up to now and cannot be trusted.
The West, including Japan, therefore cannot relax its guard and must continue to demand that Russia abandons its invasion and ceases all hostilities against Ukraine, including completely withdrawing its military from the country.
Face-to-face ceasefire talks between the two sides have been held on four occasions since February 28. Ukraine has agreed to accept a neutral status after the establishment of a framework under which a group of several nations would guarantee its security. It has also stated that it will not allow foreign militaries to establish bases on Ukrainian soil.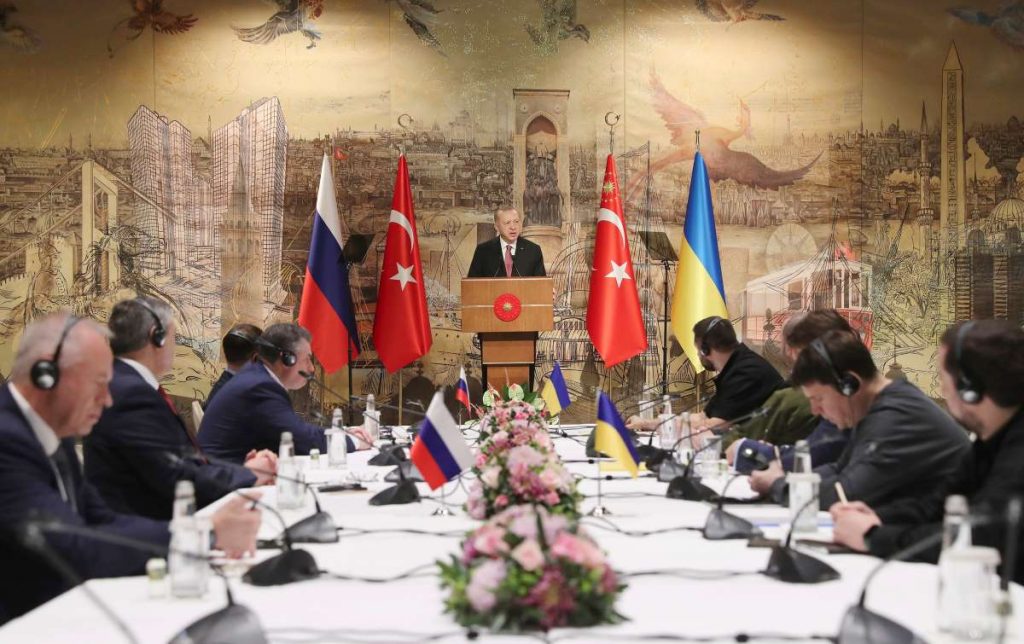 However, it has emphasized that any agreement with Russia must be endorsed by the Ukrainian people through a nationwide plebiscite. In return, it wants Russia to refrain from opposing Ukraine's entry into the European Union.
On the other hand, even though Russia claims that it is significantly reducing its military operations in order to build mutual trust, it has not clearly stated its terms for a ceasefire. The first thing it should do is accept the Ukrainian proposals.
Moreover, we must remain wary of disinformation being disseminated by Russia.
After all, it is abundantly clear that it was Russian shelling that caused so many casualties at a theater in the eastern Ukrainian city of Mariupol. Nevertheless, the Russian government continues to deny responsibility for the attack and claims that it was actually a false flag operation by Ukraine.
Even after Russia invaded Ukraine, Russian Foreign Minister Sergey Lavrov continues to claim that Russia "is not attacking Ukraine." Russia continues to insist on calling it a "special military operation" instead.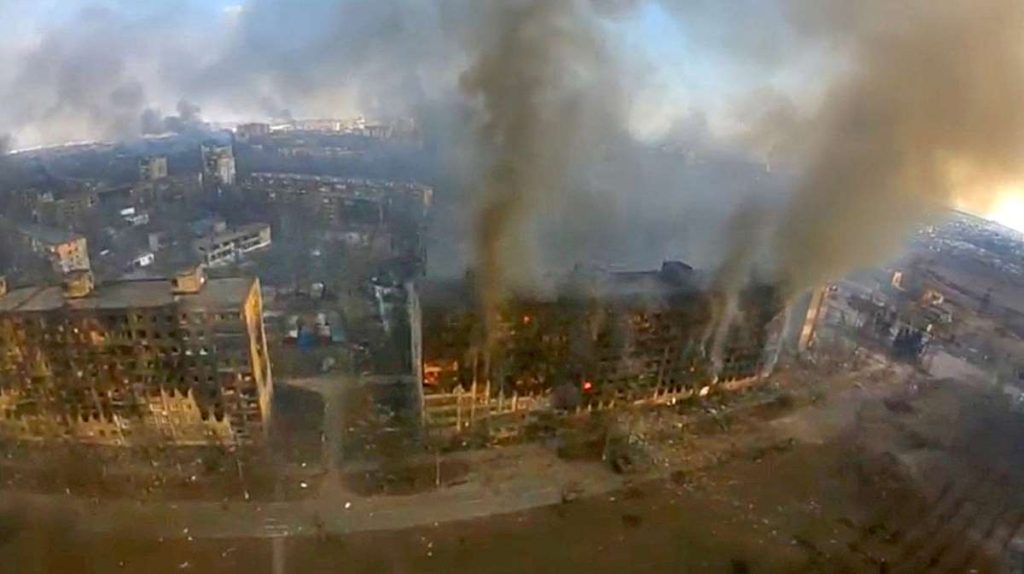 On March 29, chief spokesperson for the United States Department of Defense John F. Kirby confirmed that Russia had withdrawn some of its troops from around Kyiv after announcing that it would reduce its forces there. However, Kirby added: "This is not a real withdrawal…. We should not be fooling ourselves."
Likewise, during a teleconference with the leaders of the United Kingdom, France, Germany and Italy, US President Joe Biden emphasized, "We are going to keep a close eye on what is going on."
The Russian government has been talking about building trust. But in order to give it the advantage in negotiations, even as ceasefire talks were underway, it launched a missile attack on the offices of the regional governor in the southern Ukraine city of Mykolaiv.
At the end of World War II, the former Soviet Union unilaterally broke its treaty of neutrality with Japan and seized the Northern Territories.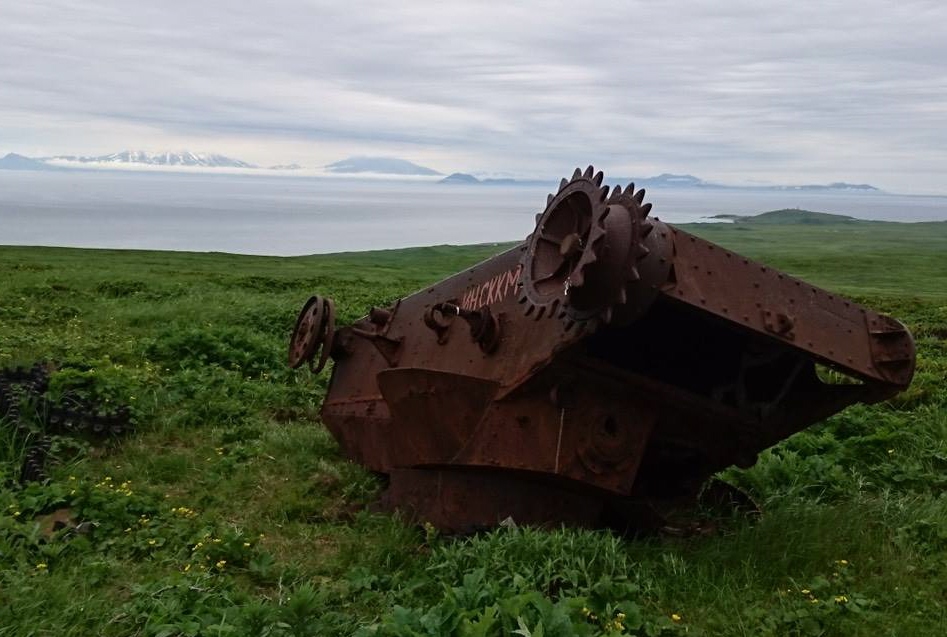 RELATED: Post-war Remembrance: Russia Stole Japan's Northern Territories 75 Years Ago
The impossibility of successfully conducting negotiations continues with the regime of Russian President Vladimir Putin. Once again in March, Russia's legacy of aggression was confirmed by the announcement that Moscow was suspending negotiations on a treaty of peace and friendship with Japan, including the Northern Territories issue.
Japan has decided to impose sanctions on Russia, including banning exports of semiconductors, carbon fiber materials, and other sensitive items.
Even if an agreement to end the war in Ukraine is reached, Putin will likely remain in power in Russia. Japan must therefore continue to cooperate with Western nations in deterring reckless violence by Russia.


RELATED:
(Read the editorial in Japanese at this link.)


Author: Editorial Board, The Sankei Shimbun