[JAPAN SPORTS NOTEBOOK] Hakuho Begins Next Chapter of Sumo Life
The all-time great wrestler takes over as the Miyagino stablemaster, replacing his mentor, who is retiring at age 65.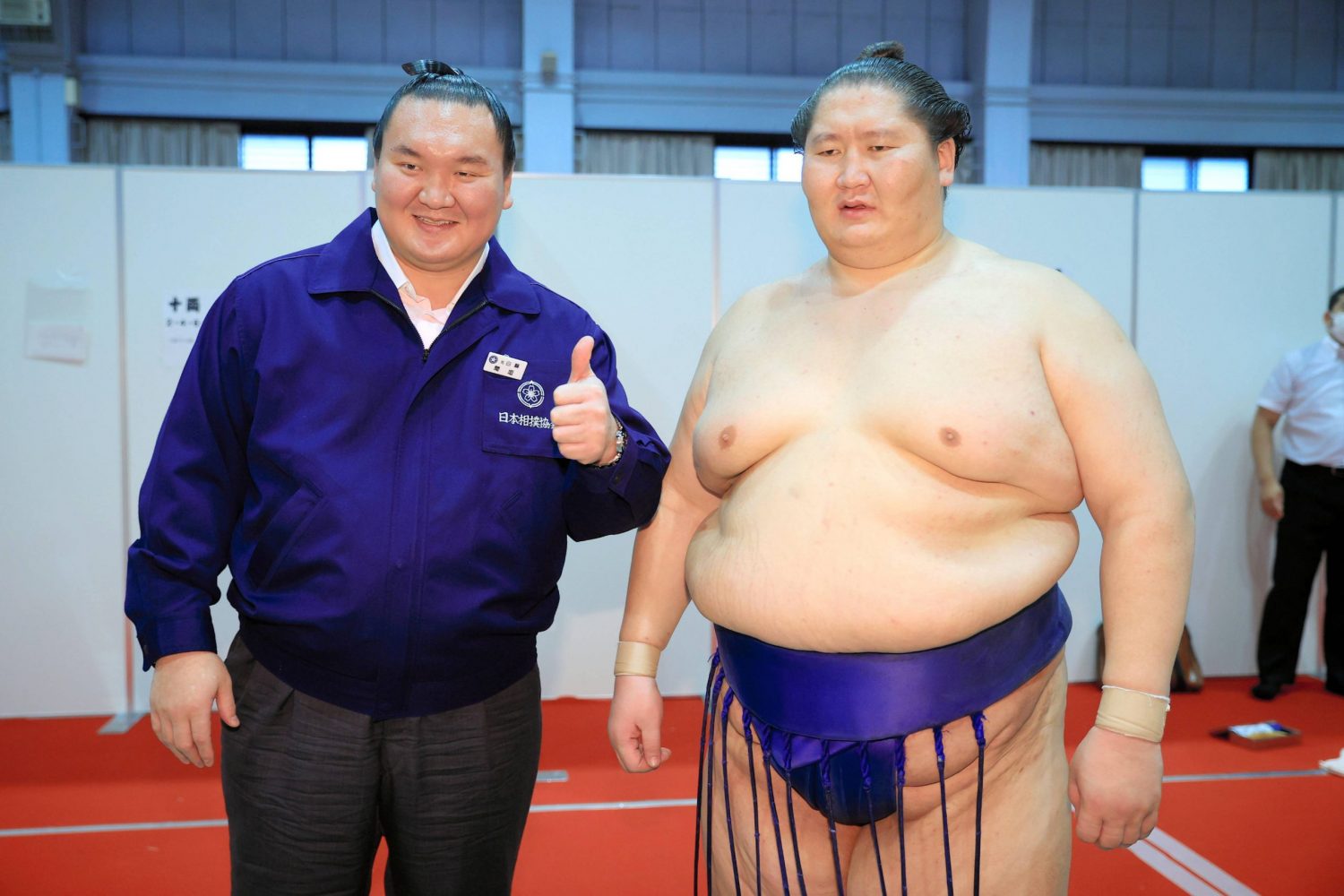 August marks the start of an important chapter in Hakuho's professional life.
The all-time leader in grand sumo tournament titles (45) is beginning his next high-profile job in Japan's ancient sport, taking over as stablemaster for Miyagino, who was known as Chikubayama during his sumo wrestling career (1973-89). Miyagino retires in August upon reaching the Japan Sumo Association's mandatory retirement age (65).
Published reports announced the next phase of the Mongolian-born sumo great's sumo life on Thursday, July 28, when the Japan Sumo Association OK'd the matter.
In taking on this leadership role at Miyagino stable, the Mongolian legend, who had an honorific name (sumo elder Magaki) bestowed upon him in the fall of 2021, will become the 13th Miyagino. It's a reminder of the traditional ties that bind the sport generation after generation.


Over the past year, Hakuho has prepared for his transition to the top job at the stable by serving as head coach, assisting his mentor.
As the transfer of leadership takes place, their formal titles will also be swapped. Former stablemaster becomes sumo elder Magaki, and Hakuho assumes the aforementioned name.
In September 2019, Hakuho became a naturalized Japanese citizen, meeting one of the JSA's chief requirements to become a stablemaster.

New Perspectives for Hakuho
On the opening day of the November Grand Sumo Tournament in 2021, the first basho after his retirement, Hakuho experienced the "fun" of the sport for the first time, working as a security guard at Fukuoka Kokusai Center.
"It was the first time for me to not think about anything on a Saturday [before the first day of the tournament]," the retired wrestler was quoted as saying by Kyodo News.
"Everything was fresh and it was a good experience. Since I became an ozeki and yokozuna, I had never found [sumo to be] 'fun,' but today, it was over in a flash. It was a fulfilling day."
As a stablemaster, there should be a different type of fulfillment as the 13th Miyagino shares wisdom and training tips with young wrestlers with aspirations to become the next Hakuho.
RELATED:
Baseball
Pacific League Sweeps Central League in NPB All-Star Series
Yuki Yanagita provided the decisive offensive spark for the Pacific League in Game 2 of the NPB All-Star Series, smacking a tiebreaking, go-ahead home run in the sixth inning on Wednesday, July 27 in Matsuyama, Ehime Prefecture.
The Pacific League defeated the Central League 2-1, in a game that had been tied since the PL evened the score in the top of the second inning.
Chiba Lotte Marines hurler Roki Sasaki was the PL's starting pitcher. He worked the opening inning and was clocked throwing a fastball 162 kph to Adam Walker. The heater, Sasaki's fourth pitch of the game, matched former NPB star Shohei Ohtani's All-Star Series record for the fastest pitch, which was set in 2014.
Yanagita was selected as the Game 2 MVP.
In Tuesday's Game 1, the Pacific League recorded a 3-2 win over the Central League, scoring the winning run in the bottom of the ninth at PayPay Dome in Fukuoka.
With two outs in the ninth, Hokkaido Nipponham Fighters slugger Kotaro Kiyomiya belted a game-winning homer off Masato Morishita, a Hiroshima Carp hurler.
Describing the definitive moment in the game, Kiyomiya stated that he was totally focused on the task at hand.
"I was really looking to hit one," Game 1 MVP Kiyomiya said, according to Kyodo News. "Morishita kept throwing fastballs for me, and I could respond with a full swing."

RELATED:
Arihara Struggled in July for Triple-A Round Rock
Veteran pitcher Kohei Arihara made four starts for the Triple-A Round Rock Express, the Texas Rangers' top minor league affiliate, in July.
Arihara, 29, went 1-1 with a 5.21 ERA this month. He allowed 24 hits and 12 runs (11 earned) in 19 innings, while walking four and striking out 16. He gave up five home runs in July.

In his first MLB season, Arihara needed surgery to repair an aneurysm in his right shoulder. He was sidelined for most of the 2021 season.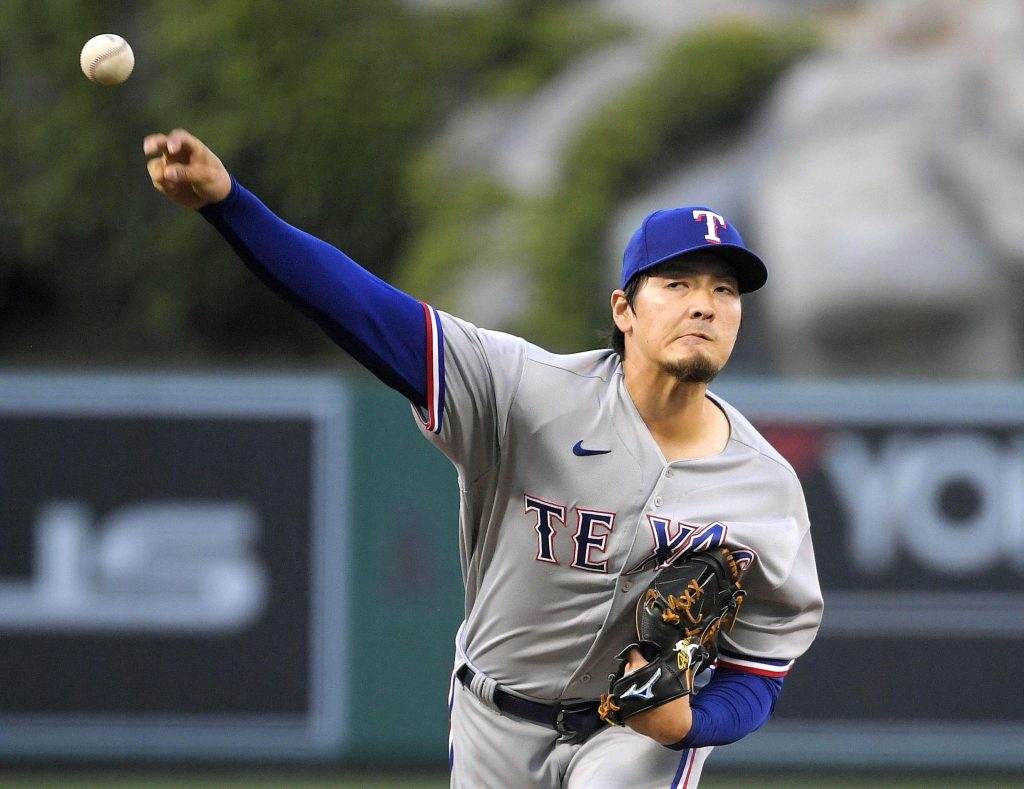 Arihara, a former Fighters player, has not pitched in MLB in 2022.
In his most recent start, he gave up three runs in the first inning against the visiting Sacramento River Cats on Thursday, July 28. Arihara then settled down, retiring 15 consecutive batters in a six-inning outing. He didn't allow another run in Round Rock's 7-6 triumph.
Outfielder Suzuki Joins Hawaii Pacific University Program
Former Sierra (California) College outfielder Kota Suzuki will continue his baseball career at Hawaii Pacific University.
Sharks head coach Dane Fujinaka tweeted an announcement on July 28, describing Suzuki as a talented player.
"We are pumped to have representation from Japan with Kota," Fujinaka commented. "Kota's barrel and zone control will make him a tough out in the PacWest. His arm and speed are also standout tools that we are excited to see play."
Suzuki transfers to HPU with a .403 batting average in 20 games for Sierra College, according to the school's baseball team website.
The Nagoya native attended Chukyo University Senior High School.


Soccer
Japan Earns East Asia Title
In the run-up to the 2022 World Cup, Japan manager Hajime Moriyasu is looking for every available opportunity to see his players in competition.
The East Asian Football Federation E-1 Championship, which wrapped up on Wednesday, July 27, gave Moriyasu chances to analyze the national team's domestic-based players, who comprised the entire squad for the tournament.
Japan defeated South Korea 3-0 in the tournament final in Toyota, Aichi Prefecture, getting goals from Yuki Soma (Nagoya Grampus), Sho Sasaki (Sanfrecce Hiroshima) and Shuto Machino (Shonan Bellmare) in the match.
Soma broke a scoreless tie in the 49th minute, hammering home a header.
"The players really did a great job," Moriyasu was quoted as saying by Kyodo News. "Through everyone's resolve, they boosted the reputation of the J-League and of Japanese soccer."
J.League Fines Urawa Reds ¥20 Million for COVID-19 Violations
The Urawa Reds have had multiple COVID-19 protocol violations by fans in the stands at their games, the J.League declared by fining the club ¥20 million JPY ($146,000 USD) on Tuesday, July 26.
In issuing the fine, the J.League said Reds fans didn't adhere to its ban on chanting and singing before a home clash with the rival Kashima Antlers in May.
The financial penalty levied on the Reds also documented that some Urawa supporters weren't wearing face masks during a road match against Gamba Osaka in July.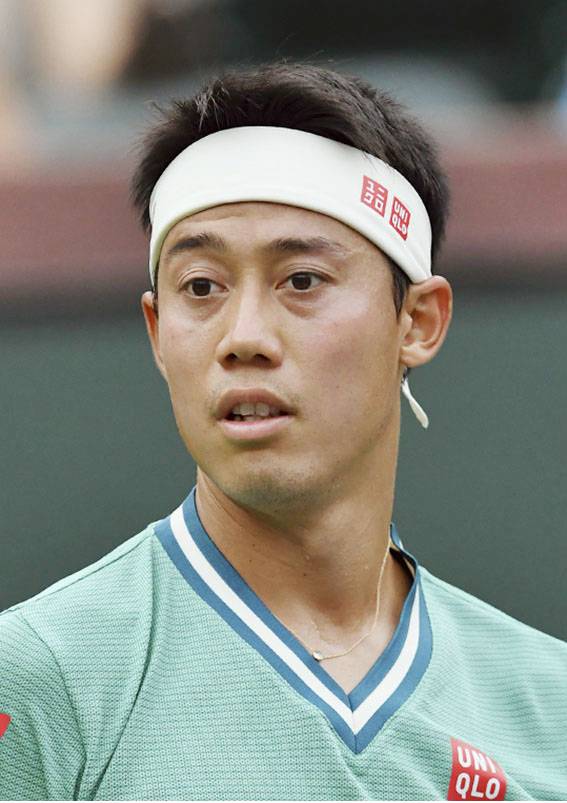 Tennis
Nishikori Set to Launch Comeback in Late August
Kei Nishikori, who has been sidelined since having surgery on his left hip in January, is among the wild-card entrants for the Winston-Salem Open in North Carolina from August 21-27.
The ATP Tour made the announcement on Monday, July 25.
Nishikori last appeared in a tournament at the BNP Paribas Open in Indian Wells, California, in October 2021.
In June 2022, Nishikori outlined his immediate plans during a promotional appearance for Uniqlo.
"If all goes well, I might be able to play the US Open this year," Nishikori said.
The US Open starts two days after the Winston-Salem Open ends.
Auto Racing
Looking Back at NASCAR's Visits to Japan
For a quarter century, frontstretch.com has reported on auto racing, giving readers news, analysis and a broad mix of multimedia content.
Recently, the website examined Japan's involvement in NASCAR in the 1990s. Alex Gintz reported on the NASCAR Thunder Special Suzuka in 1996 (100 laps) and '97 (125 laps), followed by the Coca-Cola 500 in 1998 at Twin Ring Motegi.
The financial and logistical challenges of the races in Japan didn't meet NASCAR's expectations, Gintz concluded.
"Cars and their equipment had to be loaded up and shipped to Japan four to eight weeks in advance to make the event possible, and trust me, the 15-hour flight from Detroit to Osaka is not a pleasant one," Gintz wrote. "Couple that with less than ideal turnout, and the NASCAR-Japan coupling's fate was sealed as quickly as it began."

Author: Ed Odeven
Follow Ed on JAPAN Forward's [Japan Sports Notebook] here on Sundays, in [Odds and Evens] here during the week, and Twitter @ed_odeven, and find him on JAPAN Forward's dedicated sports website, SportsLook.