Long After Tokyo Trial, India's Justice Pal Keeps Place of Honor in Japan's Political Memory
He exhibited a "noble spirit of courage...during the International Military Tribunal for the Far East," the late former prime minister Shinzo Abe had said.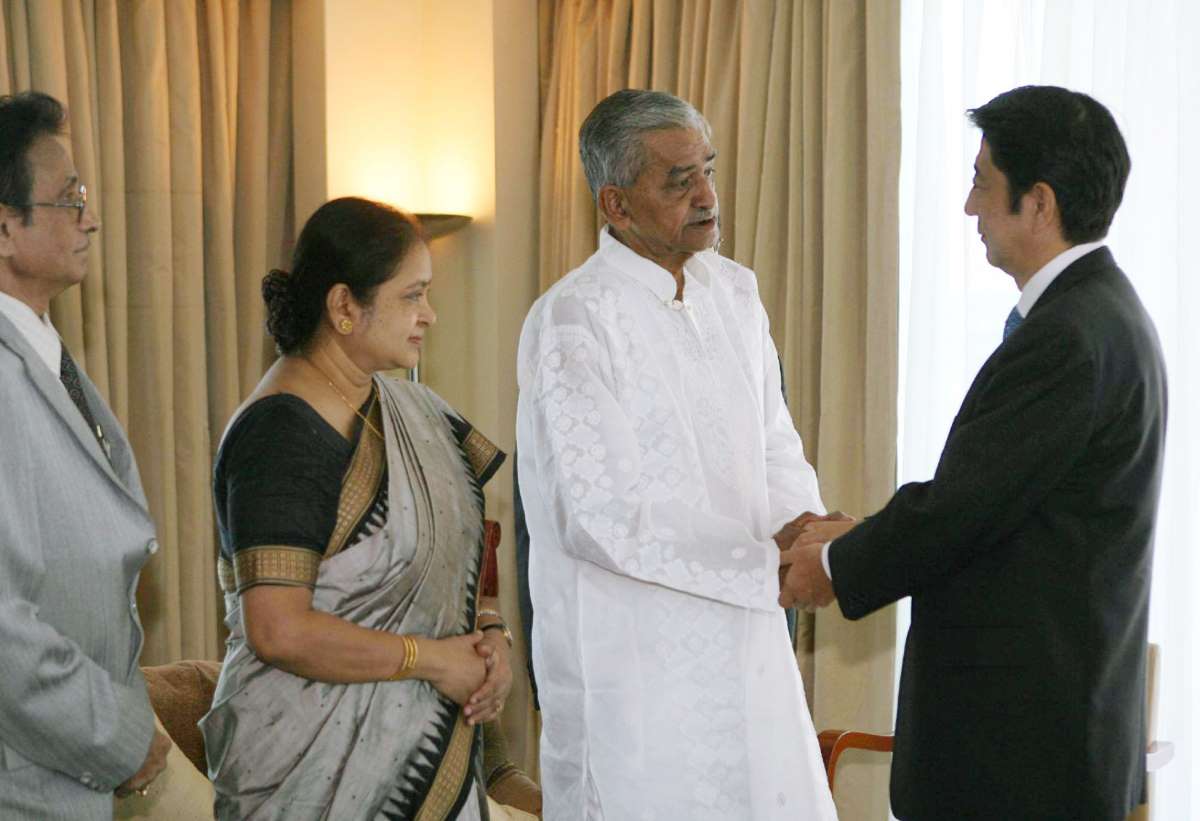 Fifth of 6 parts


Among Japan's postwar political leadership and thinkers, many have long upheld Judge Radhabinod Pal as an icon. Indeed, he has remained a touchstone of the culture wars surrounding the Tokyo Trial.
While the floor for debate is still open as to why the United States and Great Britain appointed Justice Pal, elements within the US were known for strongly sympathizing with the ongoing anti-colonial struggle in India at that time.
General Douglas MacArthur attributed Pal's appointment to the US Department of State having a change of mind at the time. He observed that American diplomats thought it to be prudent to address the striking diversity imbalance by adding a few more Asian judges while constituting the list of justices for the tribunal. And, thus, the Allied Powers added a judge each from India and the Philippines.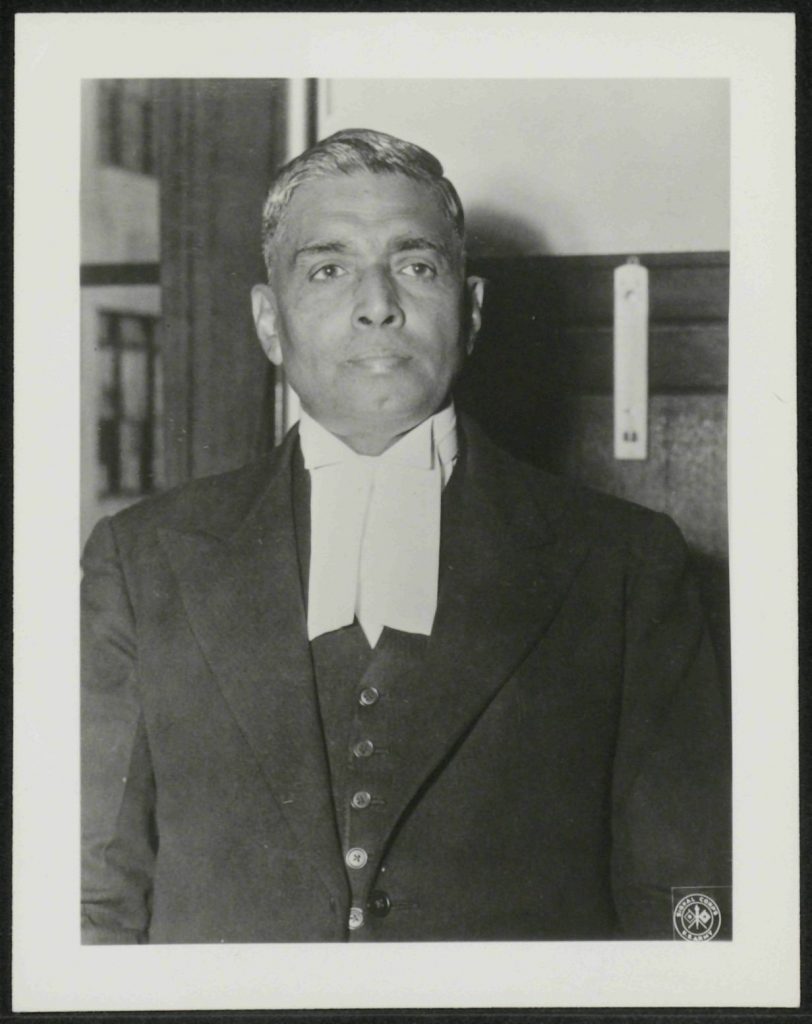 In the Indian Memory
Justice Pal is remembered in India across its political spectrum to this date for his opinion, role, and final decision, wherein he captured that momentous hour of history which is etched with his name. India's former external affairs minister during Prime Minister Narendra Modi's first term in office, the late Sushma Swaraj, captured this history when she addressed the Indian community in Japan during her visit in March 2018.
Swaraj referred to the historical linkages that Japan shared with India and said that, back in those days, modes of communication to faraway lands were limited and not so accessible. Despite these constraints, people traveled from Japan to India and vice versa.
In her Tokyo address, Swaraj recalled three Indian names which automatically crossed minds when thinking of Japan and India. They were Justice Radhabinod Pal, Netaji Subhash Chandra Bose, and Rash Behari Bose. "To date, people in Japan have immense respect for these three figures of Indian history," said Swaraj.


Leaders Exchanging Parliamentary Remarks
Subsequently, during a visit to India in August 2007, Shinzo Abe, Japan's former prime minister ー and the first prime minister to have been born after World War II ー paid tribute to Justice Pal when he addressed the Indian Parliament in 2007. He said, "Justice Pal is highly respected even today by many Japanese for the noble spirit of courage he exhibited during the International Military Tribunal for the Far East."
Thereafter, Abe traveled to India's eastern city, Calcutta, to meet Pal's octogenarian son, Prasanta Pal. It was a meeting to pay tribute to the latter's father, whom Japan continues to remember and honor.
At the meeting, Pal showed Abe a picture of his father with Abe's grandfather, former Prime Minister Nobusuke Kishi, during a 1966 visit to Japan. Kishi was said to have admired Justice Pal immensely. In response, Abe acknowledged, "Your father is still respected by many in Japan."
Earlier, in December 2006, former Indian Prime Minister Manmohan Singh delivered a speech in the Japanese Diet. Therein he referred to the "principled judgment" of Judge Radhabinod Pal after the war that is remembered even today in Japan.
Singh stated that these events reflected the depth of India's friendship with Japan, and the fact that the two nations had stood by each other at critical moments in their history. He also highlighted the time when India signed a separate peace treaty with Japan in 1952 in which all war claims against Japan were waived.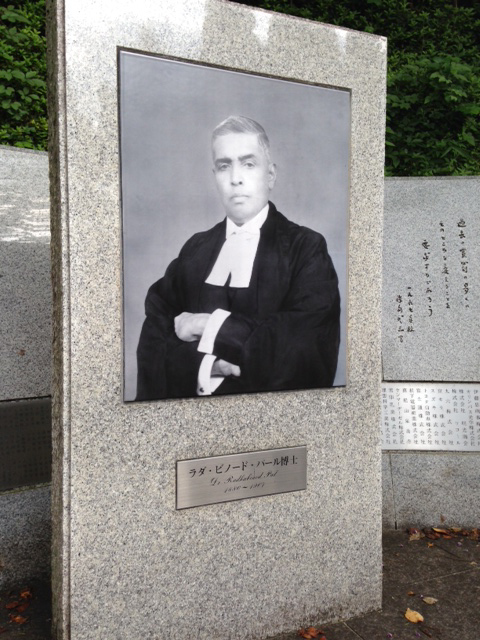 Peace Between India and Japan
The consideration for Japan by independent India's first prime minister, Jawaharlal Nehru, became known when he overruled the advice of his sister, Vijayalakshmi Pandit, then ambassador of India to the United States, and Girja Shankar Bajpai, secretary-general of the Ministry of External Affairs.
Nehru declined to sign the US-sponsored peace treaty with Japan. Instead, India went ahead and signed a separate Peace Treaty with Japan on June 9, 1952. Nehru felt that this provided Japan with a proper position of honor and equality among the community of free nations. Via this peace treaty, India waived all reparation claims against Japan.


Standing By Each Other
In April 2005, Prime Minister Singh highlighted the relationship in his remarks at a banquet in New Delhi in honor of then-visiting Japanese Prime Minister Junichiro Koizumi. Stating that though India and Japan had gone through various phases in their relationship, Singh noted that in times of difficulty the two nations had stood by each other.
Importantly, Singh recalled that India refused to attend the San Francisco Peace Conference in 1951 and signed a separate peace treaty with Japan in 1952. Singh once again underlined that the dissenting judgment of Judge Radhabinod Pal was well known to the Japanese people and would always symbolize the affection and regard Indians had for Japan.


Next: Continuing Echoes of Justice Pal


Read the Series:
Author: Monika Chansoria
The views expressed here are those of the author and do not necessarily reflect the policy or position of any organization with which the author is affiliated. She tweets @MonikaChansoria. Find other articles by Dr Chansoria here on JAPAN Forward.