[JAPAN SPORTS NOTEBOOK] Kenta Maeda Getting Back in the Swing of Things
Minnesota Twins starter Kenta Maeda, who missed the 2022 season after having Tommy John surgery, has pitched effectively in two spring training appearances.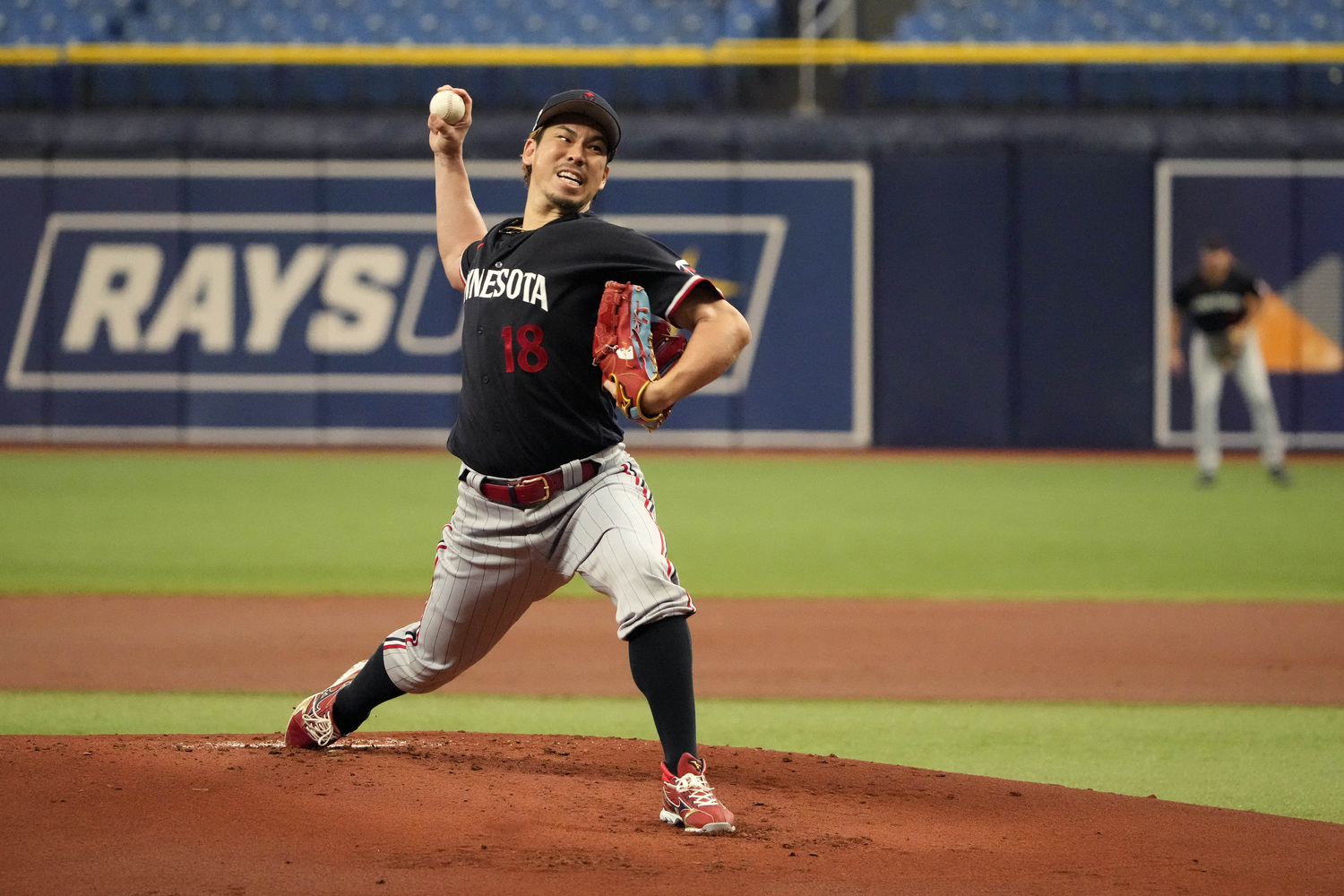 Read the full story on SportsLook - [JAPAN SPORTS NOTEBOOK] Kenta Maeda Getting Back in the Swing of Things
Before joining the Minnesota Twins in 2020, veteran pitcher Kenta Maeda had a trio of double-digit win seasons since he made his MLB debut with the Los Angeles Dodgers in 2016.

He went 6-1 in the pandemic-shortened 2020 season, then compiled a 6-5 record the next year before undergoing Tommy John surgery in September 2021 to repair his right elbow. After missing last season, Maeda is back in action with the Twins during spring training in Florida.

The 34-year-old Maeda, who won 97 games for the Hiroshima Carp before his move to the Dodgers, has had two starts this spring for the Twins.

In his first Grapefruit League action, he pitched the first inning against the Tampa Bay Rays on February 25 in Fort Myers. Rays leadoff man Josh Lowe smacked a double. Maeda then retired the side in order. He left the game after making 13 pitches (10 strikes).

Minnesota recorded an 8-4 victory over Tampa Bay. More importantly, one of their starting pitchers was back on the mound.

Twins manager Rocco Baldelli described Maeda's return as a big development.

"[It was] a very successful day and one we've been waiting a very long time for," Baldelli told reporters, according to the St. Paul Pioneer Press.
Maeda Pleased with Spring Debut
Maeda was in an upbeat mood after his spring debut.
"It was really fun to be able to pitch today, starting with the preparation," Maeda commented through an interpreter, the Minnesota newspaper reported. "Listening to the national anthem, hearing my walk-up song, giving high-fives in the dugout with the teammates before I took the mound, all of that got me hyped up.
"I'm really glad I was able to come back."
Maeda considered it a positive outing. It was "just a relief to be able to come back scoreless," he noted, according to MLB.com.
Continue reading the full story, which also includes news items on Shohei Ohtani, speed skating and more, on SportsLook.
Author: Ed Odeven
Find Ed on JAPAN Forward's dedicated website, SportsLook. Follow his [Japan Sports Notebook] on Sundays, [Odds and Evens] during the week, and Twitter @ed_odeven.