Kao Miura Wins World Junior Title By a Staggering Margin
In becoming the sixth Japanese man to claim the world junior title, Kao Miura beats runner-up Naoki Rossi of Switzerland by 44 points in Calgary.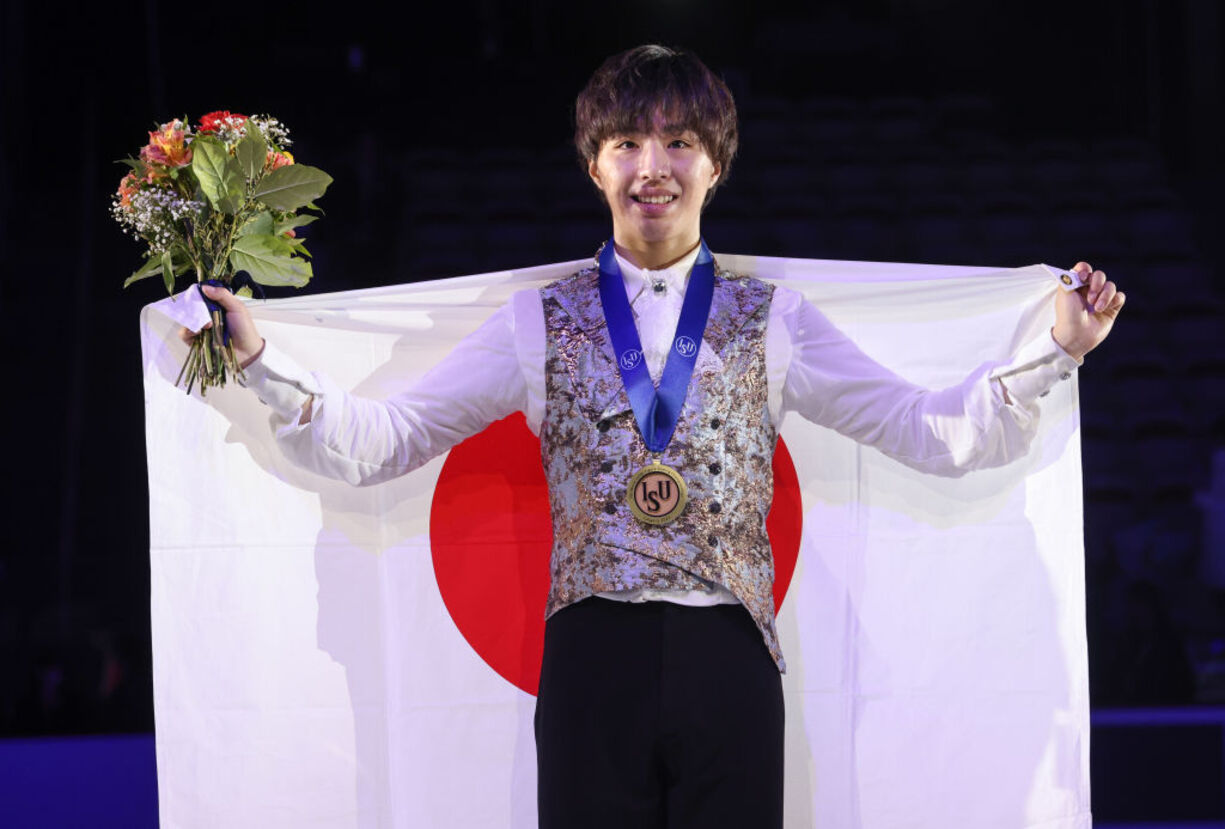 Read the full story on SportsLook - Kao Miura Wins World Junior Title By a Staggering Margin
CALGARY, Canada ― The Mao-Kao golden double has been achieved.
Kao Miura annihilated the competition on Saturday night, March 4 to win the World Junior Championships with a powerful free skate highlighted by three quadruple jumps, six triples and blazing speed.
The 17-year-old, who led by less than five points after the men's short program, was victorious by a whopping margin of 44 points.
One night after Mao Shimada became the women's world junior champion, Miura held up his end of the bargain to give Japan both golds in singles here in the Canadian province of Alberta.
A year after finishing a disappointing 13th at the world juniors, Miura won the gold with a total score of 264.74 points. Switzerland's Naoki Rossi moved up from third after the short program to take the silver with 220.68.
Nozomu Yoshioka claimed the bronze in a surprise with 217.79, despite not even being in the final group of six skaters. Yoshioka, 19, put up a solid score as the final skater of the third group, and then watched as the four of the skaters in the final six made multiple mistakes that enabled him to join Miura on the podium.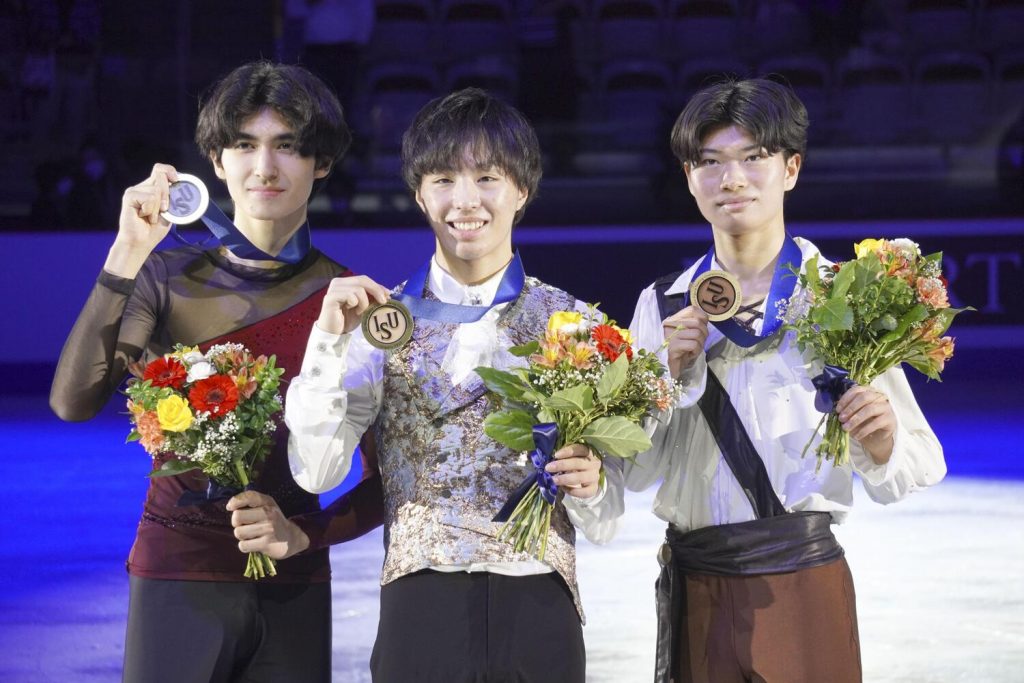 The combined result of Miura and Yoshioka clinched three spots for Japan at next year's world juniors in Taipei and also gave the Hinomaru four of the six singles medals on offer here, after Shimada and Ami Nakai claimed gold and bronze on Friday night.

Miura Joins a Special Fraternity
Miura becomes the sixth Japanese man to capture the world junior title. The Tokyo native joins a list that includes Daisuke Takahashi (2002), Nobunari Oda (2005), Takahiko Kozuka (2006), Yuzuru Hanyu (2010) and Shoma Uno (2015).
Continue reading the full story on SportsLook.
Author: Jack Gallagher
The author is a veteran sports journalist and one of the world's foremost figure skating experts. Find articles and podcasts by Jack on his author page, and find him on Twitter @sportsjapan.