[JAPAN SPORTS NOTEBOOK] MLB Lockout Impacting Players' Preparations For 2022 Season
Reigning AL MVP Shohei Ohtani, who is looking to pick up where he left off in 2021, and slugger Seiya Suzuki, who is waiting to sign his first MLB contract, feel the labor dispute's impact.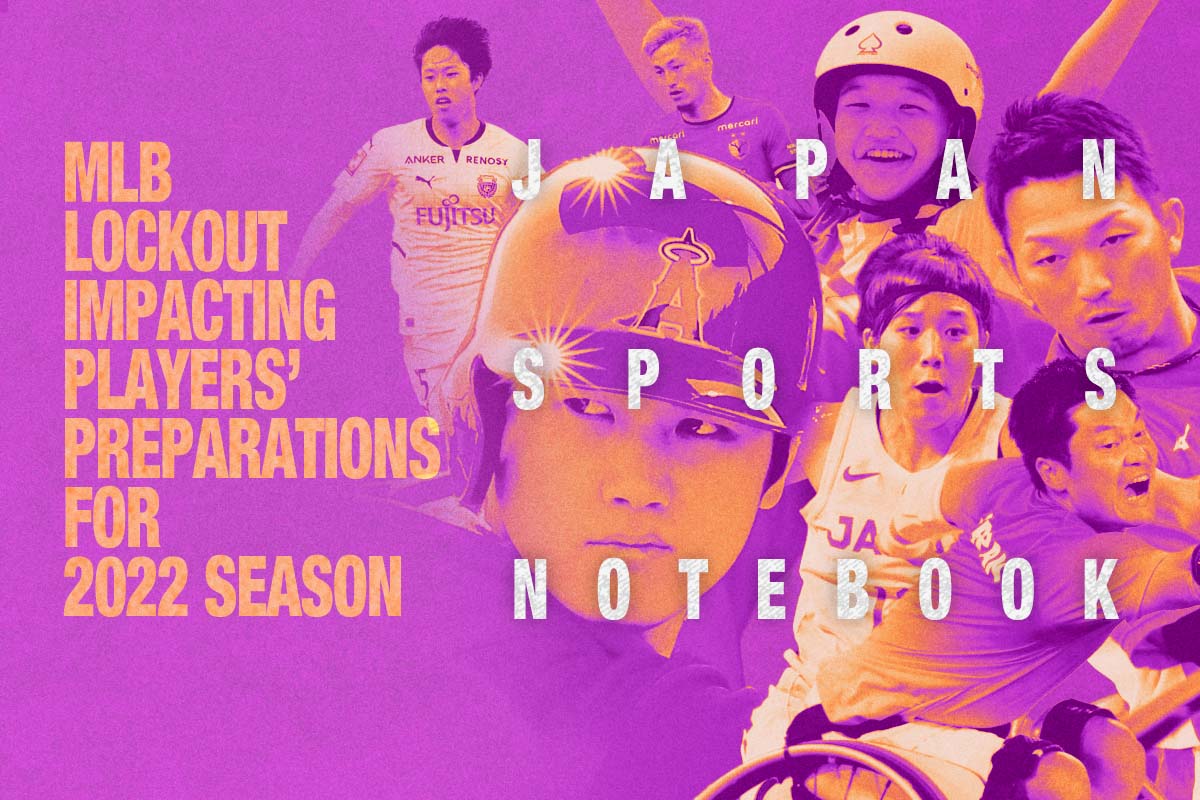 ~~
With MLB owners and the Major League Baseball Players Association still without a new collective bargaining agreement (CBA), it appears likely that the upcoming season will be shortened.
Owners set a deadline of Monday, February 28 for a new agreement to be hammered out.

Why Monday? In order for teams to still have time for spring training before starting the regular season on time on March 31. (The owners imposed a lockout on December 2 after the expiration of the previous CBA.)
Although spring training workouts were penciled in to begin on February 16, Los Angeles Angels superstar Shohei Ohtani and his fellow MLB players must put their competitive plans on hold ― until the labor dispute is resolved.

And so, it's a waiting game.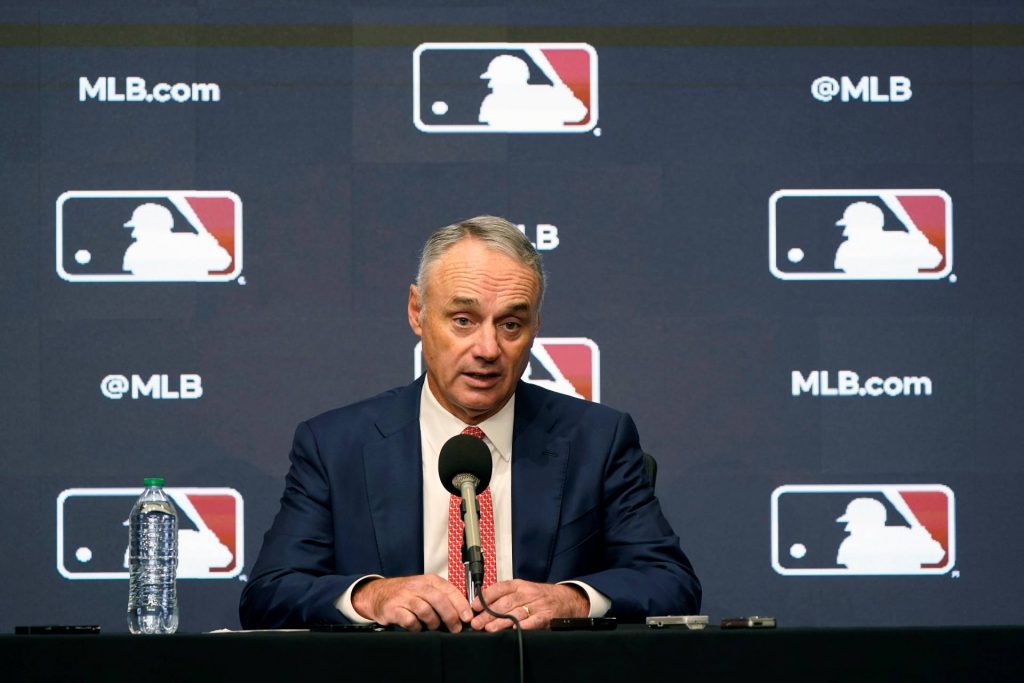 Recent labor negotiations between the two parties seem months behind a logical schedule. MLB Commissioner Rob Manfred had his first face-to-face meeting with MLBPA executive director Tony Clark on Friday, February 25, according to published reports.

In the run-up to the final weekend before the deadline, MLB players held a pessimistic view of it, longtime Sports Illustrated baseball reporter Tom Verducci observed.
"The players don't believe in the firmness of the deadline — just one more disagreement heaped on the three-year pile of disagreements that brought us to this weekend," Verducci wrote.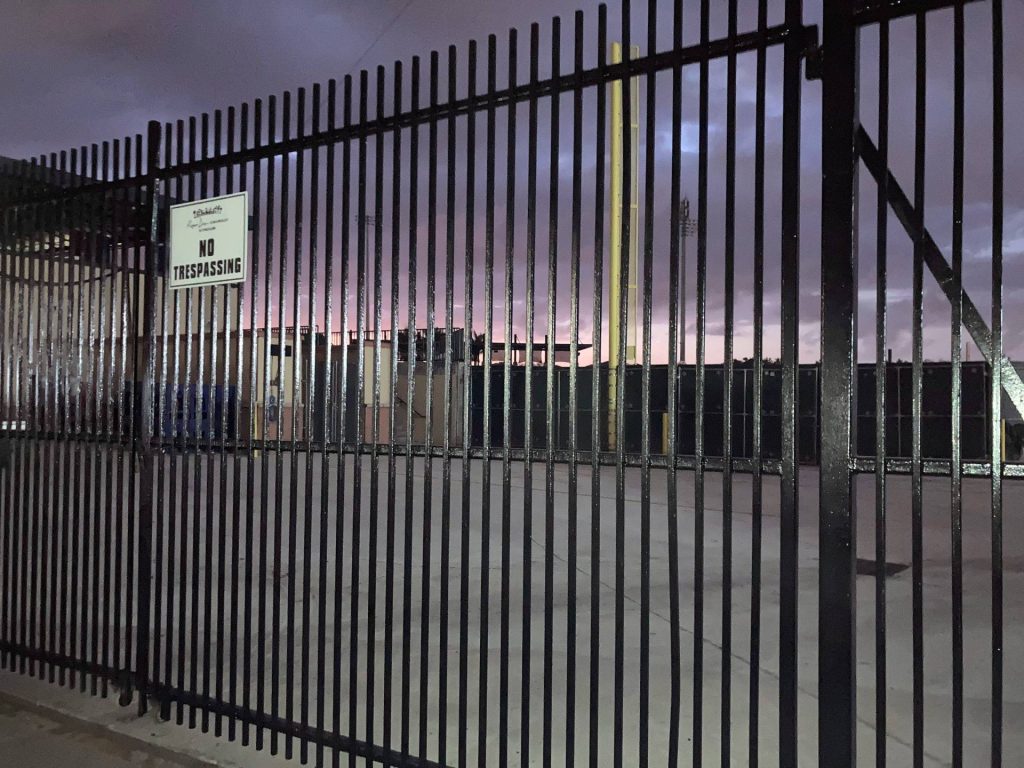 Without getting into the details of the dispute, there are consequences for the sport of baseball, and everyone involved in it, if the lockout drags on.
More than cash is at stake.
Ohtani will be among those hurt most by a delayed start to the season, As a pitcher and hitter, any momentum from his 2021 American League MVP campaign has likely vanished, meaning a longer layoff than usual could negatively impact Ohtani's statistics and performance this year.
There's split-second timing for hitters and pitchers that is fine-tuned by repetition. Without games, there's something lacking.
A normal MLB season is 162 games.

Practice alone doesn't provide a proper measuring stick, and players are barred from participating in MLB activities during the lockout.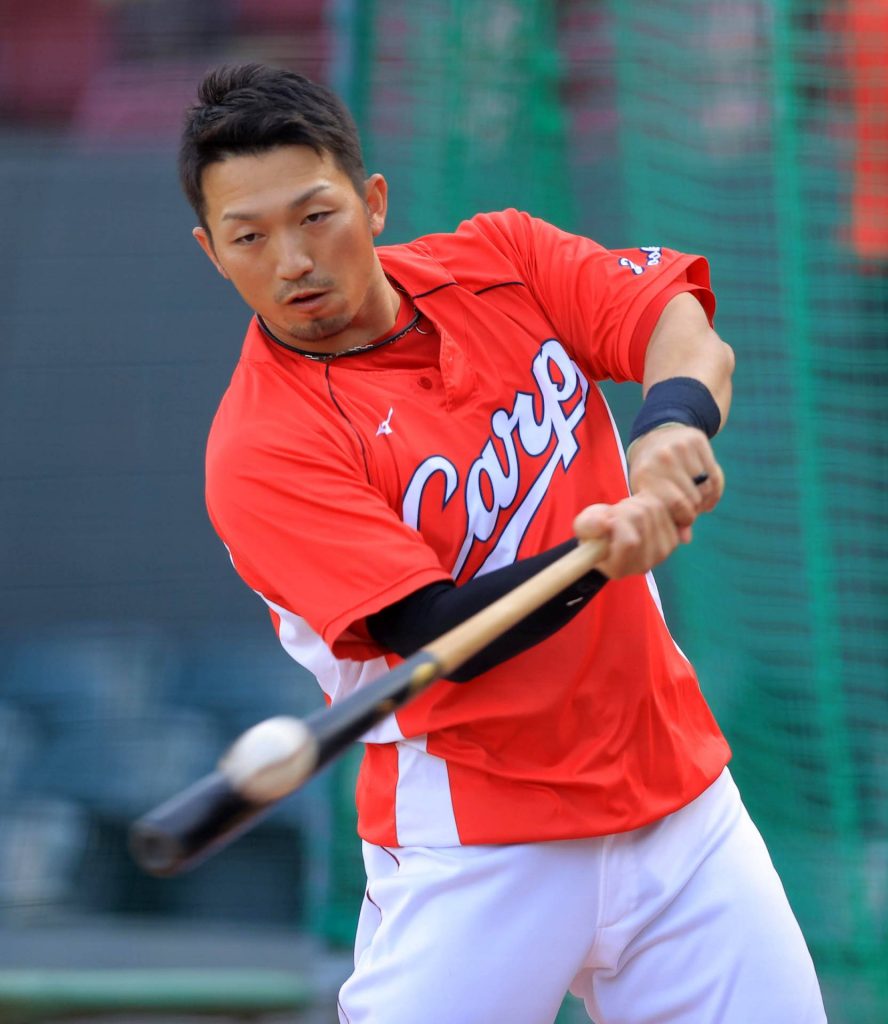 In related news, prized outfielder Seiya Suzuki can't be signed by an MLB club during the lockout. But the Boston Red Sox, Seattle Mariners, Texas Rangers, San Francisco Giants and San Diego Padres appear to be the teams most likely poised to pursue the veteran slugger once the lockout ends.
In the meantime, the 27-year-old Suzuki stays patient and keeps busy, training in Okinawa for the upcoming season.
"I'm just going to wait until both sides (MLB owners and players union) agree," Suzuki told The Athletic last month. "There's no date I set for myself. In Japan, you don't experience a lockout so it's a first for me. At first, I was a little worried about it. But when you think about it, it's going to end sometime soon. Just having that positive mindset that it will end sometime has allowed me to keep my head up."
While the official start date for the MLB season is unknown, baseball fans can take solace in one known fact. The 2022 NPB regular season is set to get underway on March 25 in Japan.


Basketball
WNBA's Washington Mystics Sign Machida
Veteran point guard Rui Machida finalized a deal to join the WNBA's Washington Mystics, the team announced on February 14.
Basketball fans will soon be able to watch two Japanese players named Rui competing for Washington-based teams.

Machida helped lead the Japan women's national team to a runner-up finish at the Tokyo Olympics last summer. In the Akatsuki Five's victory over France in the semifinals, Machida dished out an Olympic-record 18 assists.

Rui Hachimura is in his third season with the Washington Wizards.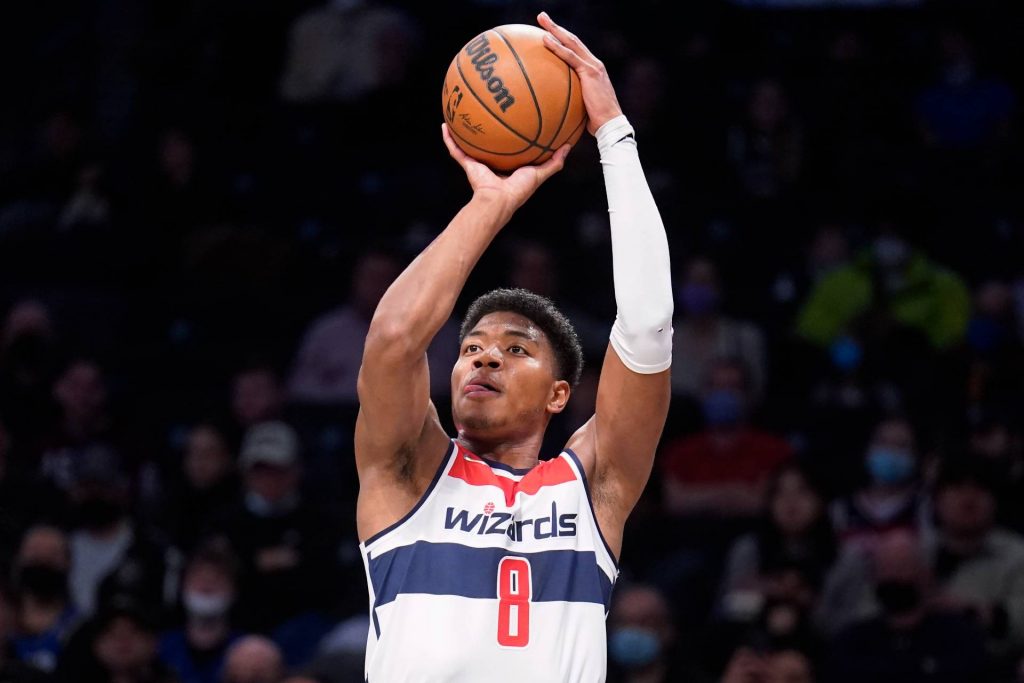 Hachimura scored a season-best 20 points against the Brooklyn Nets on February 17. He took a season-high 15 shots, finishing 8-for-15 from the floor.

Mystics coach and general manager Mike Thibault said he thinks Machida will be an impactful player for the club.

"Rui is a very exciting signing for us," Thibault said. "She is one of the most dynamic point guards in the world and perfectly fits our style of play. She pushes the tempo offensively and creates great opportunities for her teammates both in transition and in the half court. We can pair her with any of our guards to give us different looks with our lineups. Her teammates will love playing with her and our fans will love watching her play."
Machida has played for the Fujitsu Red Wave since 2011, and she's started all 18 games for the WJBL club entering the final weekend of February. The 2021-22 regular season wraps up in late March.

The Mystics open their season on May 6 with a home game against the Indiana Fever.

B. League Announces Nationwide Newspaper Partnership
In a collaboration designed to increase media coverage of the B. League, the nation's pro basketball circuit unveiled a plan on Friday, February 25 to team up with 26 local newspapers based in 25 prefectures. Two Okinawa-based newspapers (Okinawa Times, Ryukyu Shimpo) are a part of the new partnership.

Publicity and feature news content and advertisements produced by B. League and newspapers will be shared more broadly with a goal of raising broader awareness about the league, which was launched in 2016.
Shinji Shimada, the B. League chairman, described the partnership as a future endeavor for "regional revitalization through basketball."
The goal is to develop "increased value" for the dissemination and distribution of news about the B. League, according to Shimada.

In turn, B. League, which has 22 first-division clubs and 14 second-division squads, aims to "strengthen cooperation with the local media," the league stated in a press release.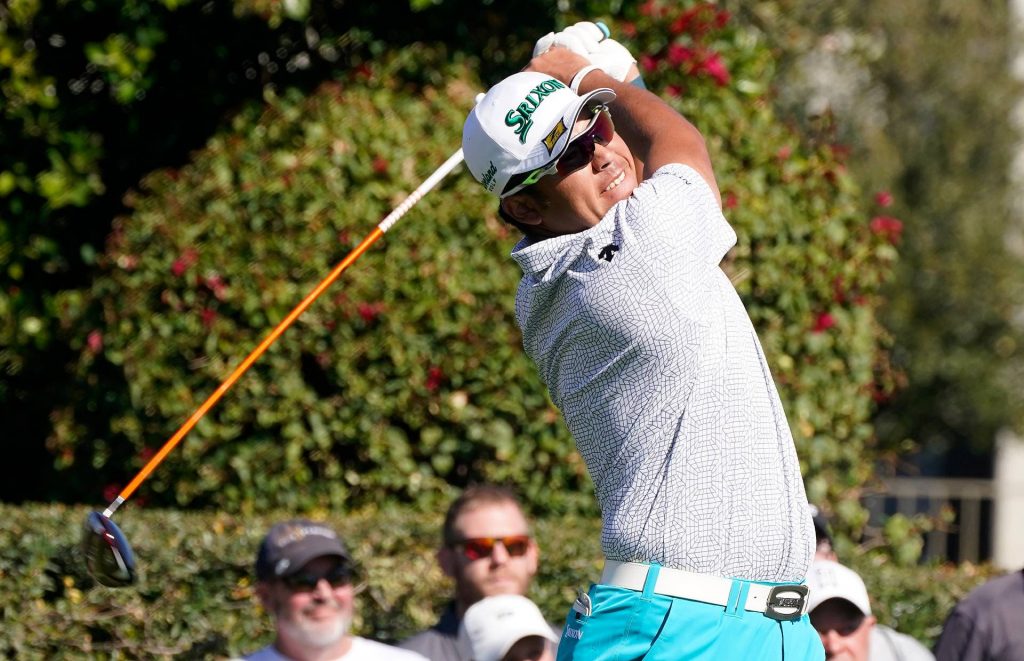 Golf
Results for Matsuyama Since Sony Open Title
Hideki Matsuyama has played in three tournaments since winning the Sony Open in a one-hole playoff in Hawaii on January 16

He finished tied for 30th at the Farmers Insurance Open on January 29, tied for eighth at the Waste Management Phoenix Open on February 13, and tied for 39th at The Genesis Invitational on February 20.

Matsuyama shot 70 or lower in nine of those 12 rounds, including 68, 68, 66 and 69 in succession en route to 13-under 271 at the Waste Management Phoenix Open.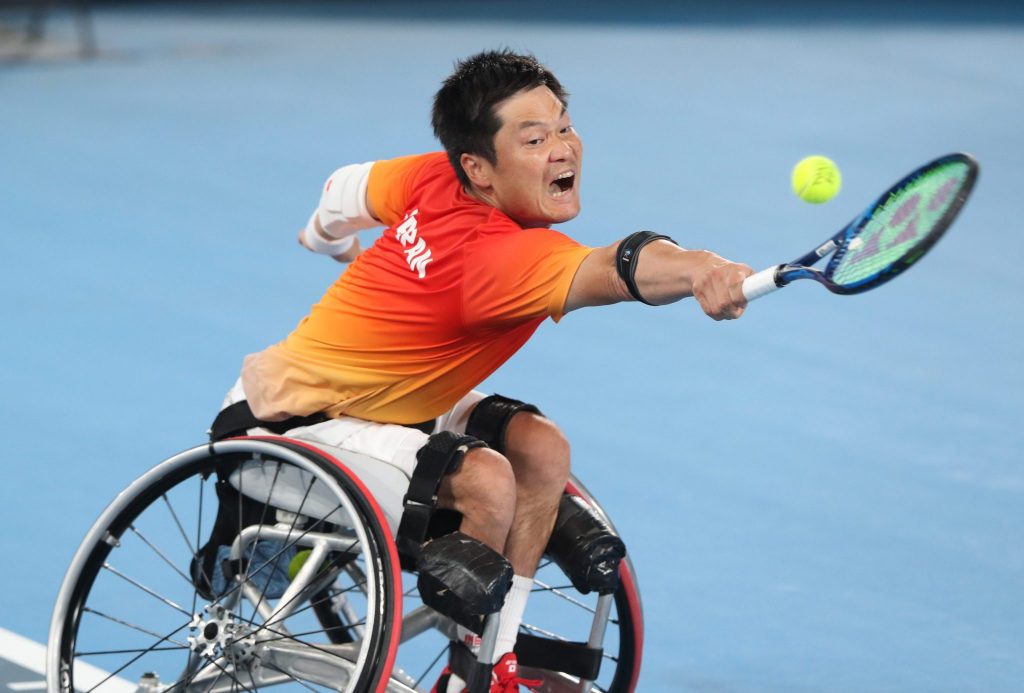 General Sports
Several Japanese Among Laureus Awards Nominees
Japan is well-represented on the recently unveiled list of athletes and teams for the upcoming 2022 Laureus World Sports Awards.
Wheelchair tennis superstar Shingo Kunieda, winner of the men' singles gold at the Tokyo Paralympics and US Open last year, is one of six individuals in the World Sportsperson of the Year with Disability category.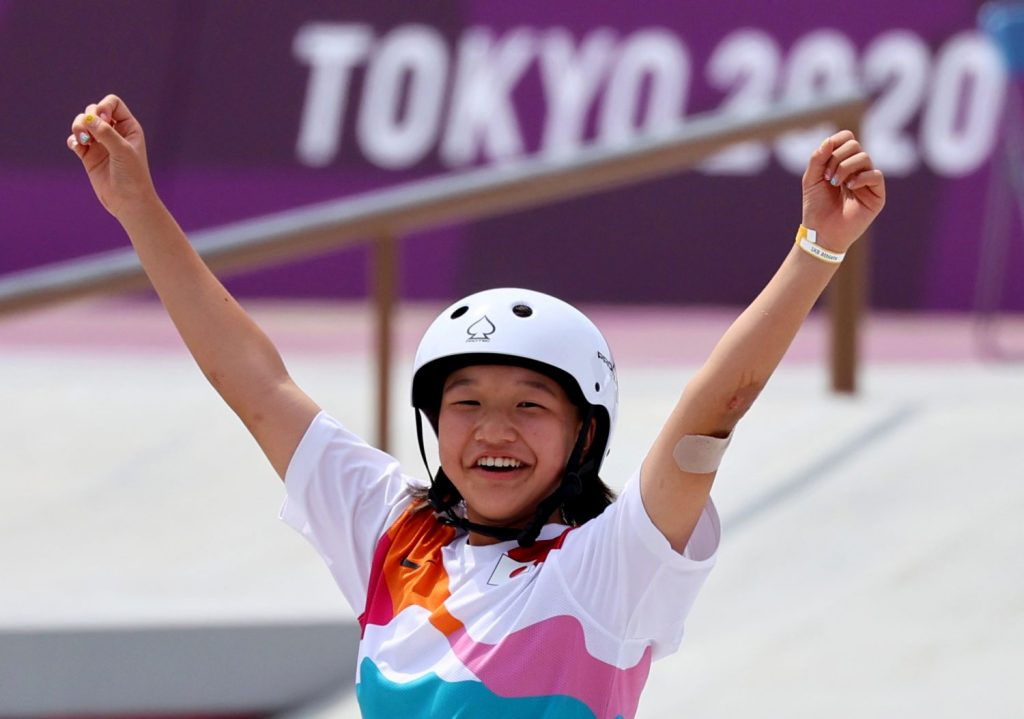 Skateboarder Momiji Nishiya is one of a half-dozen candidates for the World Action Athlete of the Year. As a 13-year-old Nishiya captured the gold in women's street skateboarding event in Tokyo, where the sport made its Olympic debut. The Osaka native also placed runner-up in the women's competition at the Street Skateboarding World Championships in Rome last June.

Yuto Horigome claimed the first Olympic title in the men's street category last July and also joins Nishiya on the Laureus list. He was also the gold medalist at the world championships in the Italian capital.

Tokyo-based NPO Monkey Magic is among the Sport for Good Award nominees.
After completely losing his eyesight at age 28, Koichiro Kobayashi became a para climbing legend, winning a slew of titles on the global stage.
To give back to the sport, Kobayashi established Monkey Magic ― free climbing for people with visual impairments ― in 2005.
The NPO, which is now funded by Laureus Sport for Good, has ambitious goals: "to promote para climbing and to increase the number of young people who are able to act on their own initiative in society," according to a news release. "It also aims to increase the understanding of diversity across the country."
See the complete list of nominees in seven categories here. Award nominations were made by a panel of 1,300 sports journalists.
The annual awards show has been held since 2000. It was held virtually last, and April's extravaganza will also take place online due to the global pandemic.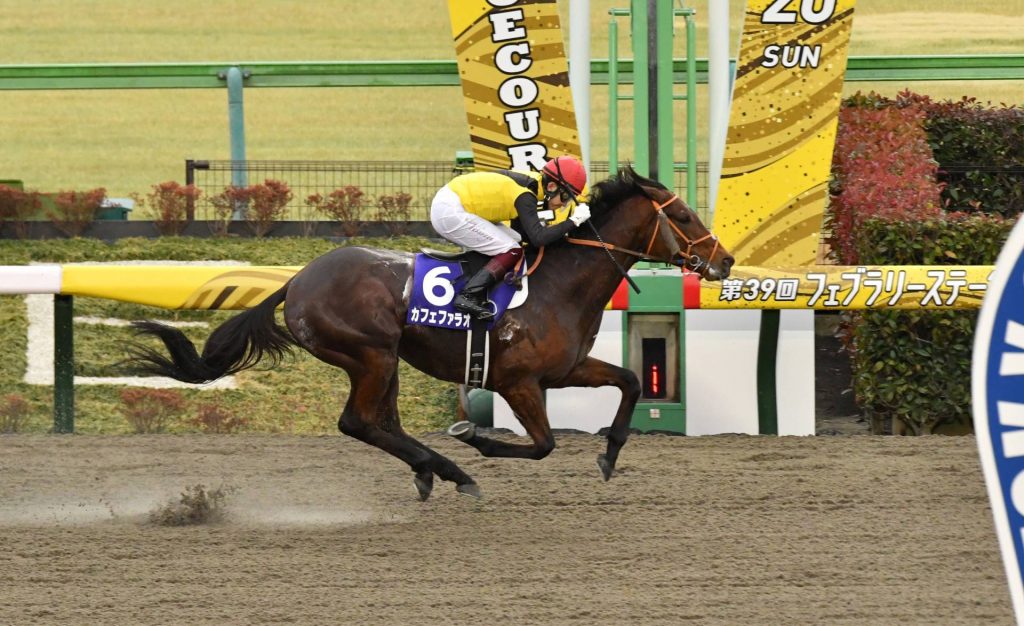 Horse Racing
Cafe Pharoah Wins JRA's First G1 Race of 2022
Second favorite Cafe Pharoah, ridden by Yuichi Fukunaga, triumphed in the February Stakes for the second year in a row on Sunday, February 20 at Tokyo Racecourse.

The American Pharoah-sired bay colt outran 15 other thoroughbreds and won the 1,600-meter contest in record time (1 minute, 33.8 seconds), beating runner-up T M South Dan by 2½ lengths. Sodashi placed third, a further half-length adrift in the Japan Racing Association's first Grade I race of the year.

Trainer Noriyuki Hori's winning horse extended his record to four victories in four races on the dirt course in Japan's capital city.

Copano Rickey (2014, 2015) also won back-to-back February Stakes.

"Mr. Hori and I went over the tactics before the race and everything went as planned," Fukunaga said after collecting his 14th JRA G1 win. "Cafe Pharoah's start wasn't that sharp but he recovered well and we were able to sit in a good position, in third, where he didn't have to bear too much sand in his face, which was what I was hoping for.
He added: "After that I just tried to keep him focused especially after taking over the lead in the final stages."

Fukunaga, 45, was injured while riding in the Hong Kong Sprint on December 12, 2021, falling off Pixie Knight and suffering a broken collarbone.

The February Stakes represented a major comeback for Fukunaga.

"I'm grateful to the connections who offered me this ride even before I had fully recovered from the fall in Hong Kong and am happy that I was able to do a good job," said Fukunaga, who guided Contrail to victory in his final career race in the 41st Japan Cup last November.

The JRA's next G1 race, the 1,200-meter Takamatsunomiya Kinen, at Chukyo Racecourse is on March 27.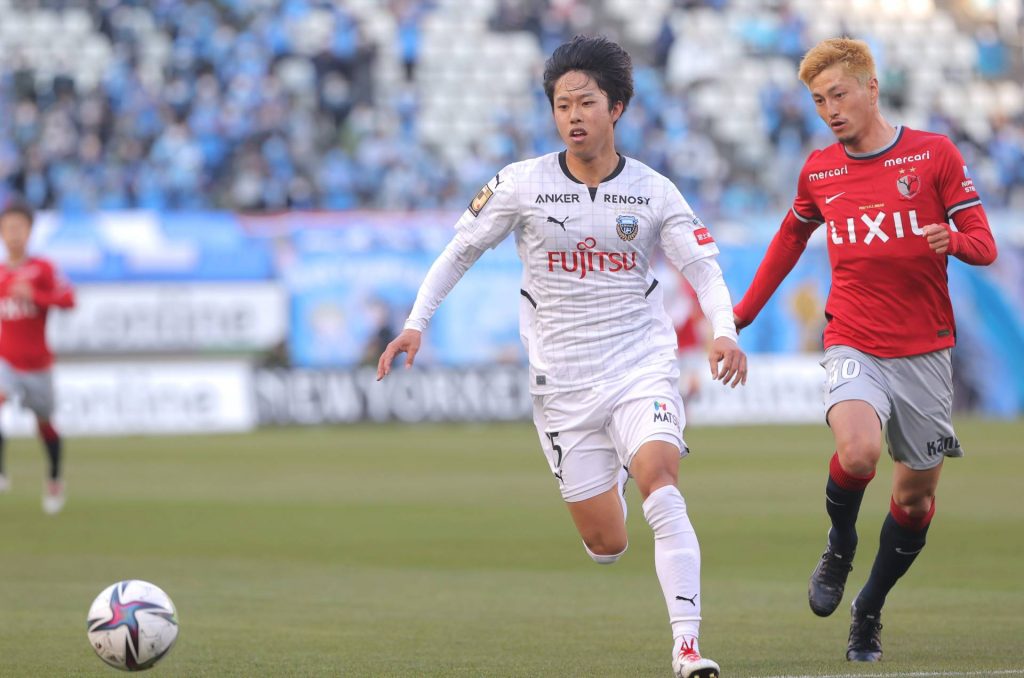 Quote of the Week
"In practice, I'm always looking for that kind of opportunity, and I thought if I were to score, that's how it would happen. The header missed, came to me and I struck it as well as I could."
―Kawasaki Frontale defender Asahi Sasaki, on scoring his first career J. League goal in a 2-0 away triumph over the Kashima Antlers on February 26.


Author: Ed Odeven
Follow Ed on JAPAN Forward's [Japan Sports Notebook] here on Sundays, in [Odds and Evens] here during the week, and Twitter @ed_odeven, and find him on JAPAN Forward's dedicated sports website, SportsLook.