[JAPAN SPORTS NOTEBOOK] 'Monster' Inoue Achieves Goal Of The Ring Magazine's No. 1 Global Ranking
The undefeated bantamweight champion's victory over Nonito Donaire helped propel him to the top.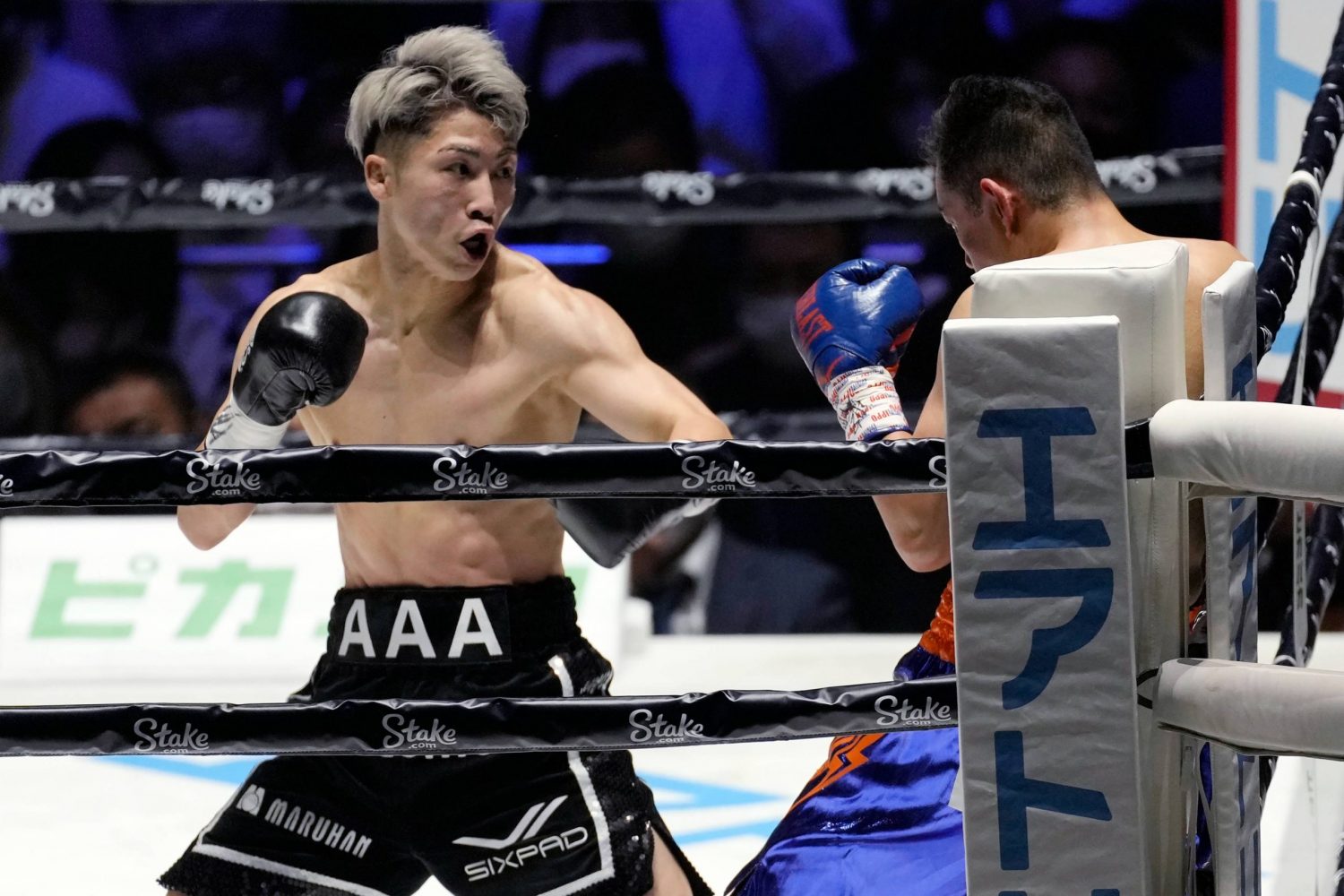 Naoya "Monster" Inoue has reached the top in his chosen profession.
The unbeaten superstar boxer's two-round demolition of Nonito Donaire in their bantamweight unification world title fight on Tuesday, June 7 catapulted him to No. 1 on The Ring magazine's Pound for Pound rankings list.
Inoue (23-0, 20 knockouts) climbed from No. 3 to the top spot on the prestigious list, which is a ranking of all weight classes.
The WBA, WBC and IBF bantamweight world champion became the first Japanese boxer to be ranked No. 1 by "The Bible of Boxing," which was established in 1922.
Ukrainian heavyweight champion Oleksandr Usyk (19-0, 13 KOs) slipped from first to second on the list, and welterweight Terence Crawford (38-0, 29 KOs) dropped from second to third.
A nine-member panel selected The Ring's latest Pound for Pound rankings, with Inoue getting the nod 5-4 over Usyk for the No. 1 spot.
When the news became official, Inoue acknowledged the significance of The Ring's rankings on Twitter.
"I've come to a place where no Japanese has ever reached," Inoue tweeted.
Ring managing editor Tom Gray outlined his argument for picking Inoue to be No. 1 by referencing Monster's devastating display of power in his second-round technical knockout of Donaire.
"My personal take was that Inoue deserved maximum credit for his most recent triumph and had earned the top spot on The Ring's pound for pound list," Gray wrote.
Daisuke Sugiura, another panel member, explained his choice in voting for Inoue.
"As much as I admire and respect what Usyk has accomplished on the road, it's hard for me not to think Inoue is the best fighter in the world right now," Sugiura was quoted as saying in Gray's article.
Doug Fischer, The Ring's editor-in-chief, who also selected Monster for the top spot, noted that Inoue's performance against Donaire was brilliant. "I thought Inoue's performance was sensational, he looked like the perfect offensive-boxing force," Fischer said.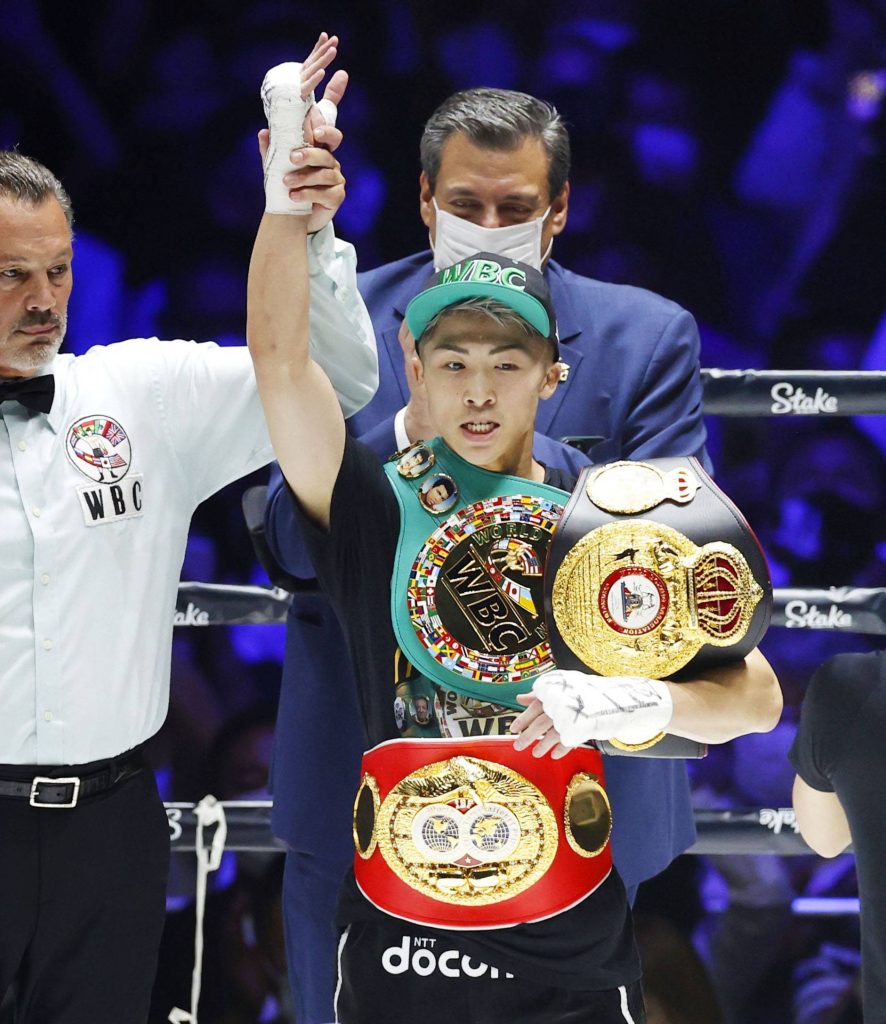 In the aftermath of Inoue's weekday victory, Donaire discussed how Inoue inflicted pain on him with overwhelming force.
Speaking on his YouTube channel, "The Filipino Flash," who is 39 years old, focused on the punch that signaled the end of his quest to claim Inoue's WBA and IBF title belts. "That was the hardest punch I've ever been hit with. I came up completely blank," Donaire said.
He added: "When I got hit I didn't even know I got dropped. I didn't see that punch coming at all because I was trying to counter him and got caught. That was pretty much it."
So what's next for Inoue?

A title unification bout with England's Paul Butler (34-2, 15 KOs), the WBO bantamweight champ, is in the works.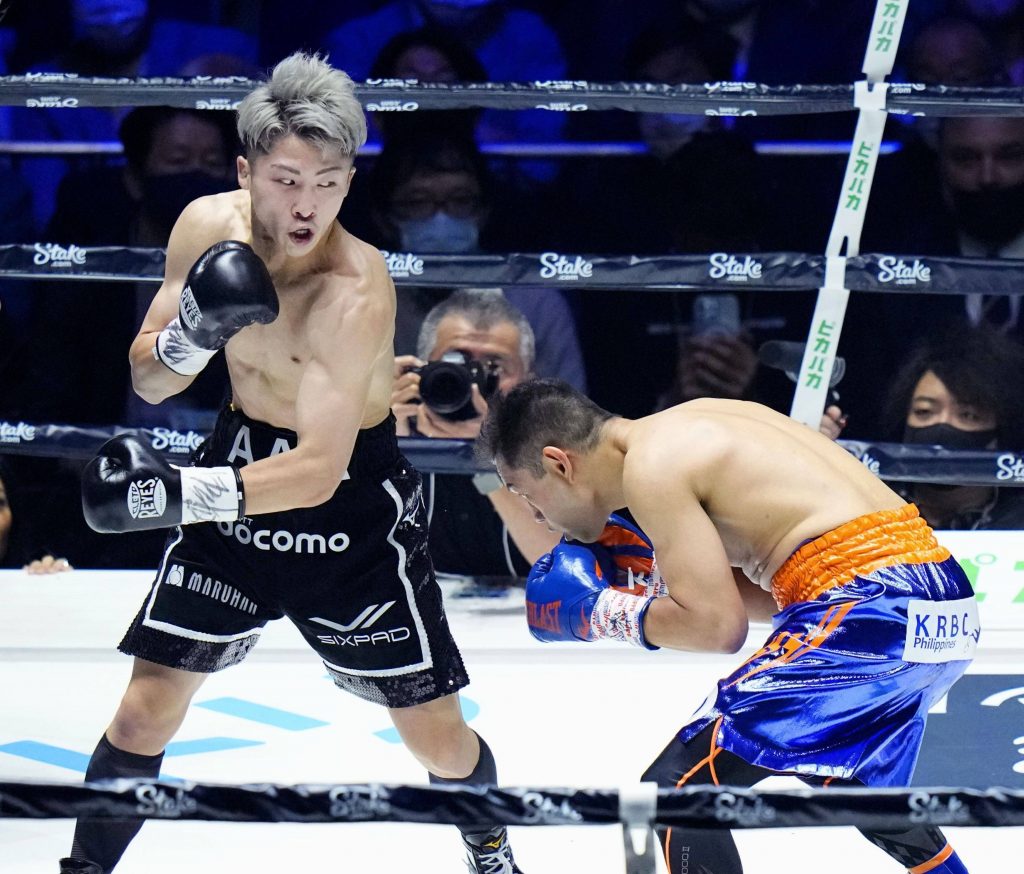 Butler told DAZN that a fight with Inoue in Japan will take place before the end of the year.
"Talks have been had about an undisputed fight and Inoue's team want the fight to happen next before he looks on moving up, so that means this year," the 33-year-old Butler said on Tuesday. "Undisputed is everything to him and he can't do that before he fights me. I'm desperate for the fight and I'm going to go over there and give it everything I've got because that's what it's going to take to beat a fighter like Inoue."
Asked about the possibility of facing Butler in his post-fight news conference on Tuesday, Inoue confirmed he's interested in facing the British fighter.
"I would love to stay in the division," Inoue commented.
But he knows he has other options, too, telling reporters that if negotiations to hammer out a deal to line up a fight with Butler fall through "I am capable of moving up [to super bantamweight]."

Kyoguchi Batters Bermudez in Light Flyweight Title Fight
Hiroto Kyoguchi, designated as the WBA's "super" light flyweight champion, took on Mexico's Esteban Bermude, the global boxing organization's "world" champ in the same weight class on Friday night, June 10.
Their title bout in Guadalajara left little doubt who is the WBA's king of the division.
In an action-packed match Kyoguchi earned an eighth-round TKO victory, improving to 16-0 (11 KOs).
Bermudez fell to 14-4-2 (10 KOs).
"I thanked Bermudez for the great fight that I had," Kyoguchi said, according to The Ring. "I wanted to fight in Mexico where there are a lot of boxing fans, and now I want to move on to the next challenge. My next step is that there are a lot of champions that I want to fight, and that's what I want to do."

Soccer
Samurai Blue Advance to Kirin Cup Final
The Japan men's national soccer squad bounced back from a 1-0 loss to world No. 1 Brazil with a clinical victory over Ghana on Friday night in Kobe.
Samurai Blue manager Hajime Moriyasu's squad defeated Ghana 4-1 in its opening match of the four-nation Kirin Cup.
Miki Yamane gave Japan a 1-0 lead in the 29th minute. Jordan Pierre Ayew tied it up in the 43rd minute before Kaoru Mitoma put Japan ahead 2-1 in first-half injury time.
Takefusa Kubo notched his first goal for Japan in international competition (in his 17th match for the senior national team) in the 73rd minute to make it 3-1.
Mitoma set up Kubo for a good scoring chance with a well-placed cross.
After scoring the goal, Kubo said he was relieved.
"Now people will stop saying I've scored zero and hopefully I'll start banging them in from now on," the 21-year-old was quoted as saying by Agence France-Presse.
Daizen Maeda completed the scoring for Japan in the 82nd minute. Nine players were included in the starting lineup who didn't start against Brazil.

Japan outshot Ghana 14-4.
It was a strong performance, according to Moriyasu.
"We lost our last game against Brazil and we couldn't lose two home games in a row," Moriyasu said after the match, AFP reported. The players prepared well and played well despite the team changing a lot. The players were determined to keep the team winning and functioning regardless of who was playing."
In Friday's earlier Kirin Cup match at Noevir Stadium Kobe, Tunisia defeated Chile 2-0.
Japan and Tunisia will meet in the final of the World Cup tune-up tournament on Tuesday, June 14 at Panasonic Stadium Suita, in Suita, Osaka Prefecture. Ghana and Chile will face off in the tourney's third-place match.

Yamashita Named WE League MVP
INAC Kobe Leonessa goalkeeper Ayaka Yamashita was selected as WE League MVP for the league's inaugural season.
The WE League revealed the news at an awards event on Tuesday, June 7.
The 26-year-old Yamashita appeared in 19 league matches and conceded just seven goals for the WE League champion Leonessa.
"She proved herself to be worthy of the Most Valuable Player (MVP) award by taking advantage of her team's defensive and attacking strategies, and remaining focused on her own strengths in supporting the team's build-up to each goal," reads a key passage of a news release on the WE League's English website.
In reflecting on the honor of winning the award, Yamashita pointed out that children usually want to play a position other than goalie.
"There aren't many kids wanting to be a goalkeeper when I help out [at] schools. This proves goalkeepers also get rated," Yamashita said at the awards banquet, according to Kyodo News. "Hopefully, fans continue to keep their eyes on goalkeepers."
RELATED: [JAPAN SPORTS NOTEBOOK] INAC Kobe Leonessa Make History In WE League's First Season
Baseball
Darvish Enjoys Fine Outing Against Mets
San Diego Padres hurler Yu Darvish held the National League-best New York Mets to two hits in a sparkling performance on Tuesday, June 7.

Buoyed by Darvish's dominant effort, which included six strikeouts, the Padres won 7-0. The veteran hurler didn't walk a batter at Petco Park.
He gave up his first hit in the sixth inning, a Mark Canha single.
Darvish, who has pitched in the major leagues since 2012, hit three batters over the first two innings. But he settled down and retired 14 in a row before giving up his first hit. He is 5-3 this season with a 3.61 ERA in 11 starts.
Padres manager Bob Melvin was impressed with Darvish's performance.
"When you have a guy like Yu on the mound, you get a couple runs early, and you feel really good," Melvin said, according to MLB.com. "Especially when he gets off to a good start, is throwing all his pitches for strikes, not walking anybody. Then, to add on like that, it's great."
Track and Field
Tokyo Olympian Fahnbulleh Captures 100-200 Sprint Double at NCAA Championships
Sprinter Joseph Fahnbulleh, who represented Liberia at the Tokyo Olympics last summer, won the 100- and 200-meter titles at the NCAA Division I Outdoor Track and Field Championships in Eugene, Oregon, on Friday, June 10.
Fahnbulleh, a University of Florida sophomore, ran the 100 in 10.0 seconds.
"I just did my race plan, and that was it," Fahnbulleh told reporters.
He completed his sprint double with a time of 19.83 later Friday at Hayward Stadium.
The Florida Gators won the men's national title.
Fahnbulleh was one of Liberia's two flagbearers at the Opening Ceremony of the Tokyo Games on July 24.
Born to Liberian parents in Minnesota, Fahnbulleh finished fifth in the 200-meter final at Tokyo's National Stadium.

Tennis
Kunieda Wins Eighth French Open Singles Title
Shingo Kunieda added another impressive triumph to his long list of great achievements in men's wheelchair tennis, winning his eighth French Open singles title on Sunday, June 4.

Kunieda prevailed 6-2, 5-7, 7-5 over Argentina's Gustavo Fernandez at Roland Garros in Paris.
"[I'm] very happy, because it was a very tough match," Kunieda told reporters after the match. "Gustavo played very, very well.
"Yeah, [in the] final set I almost lost against his strong shot, but I could come back strong mentally. I'm satisfied about it."
A day later, unseeded doubles partners Kunieda and Fernandez faced Britain's Alfred Hewett and Gordon Reid in the final.
The top-seeded Hewett and Reid claimed their 10th consecutive Grand Slam tournament title, winning 7-6 (7-5), 7-6 (7-5).
RELATED:
Author: Ed Odeven
Follow Ed on JAPAN Forward's [Japan Sports Notebook] here on Sundays, in [Odds and Evens] here during the week, and Twitter @ed_odeven, and find him on JAPAN Forward's dedicated sports website, SportsLook.