[JAPAN SPORTS NOTEBOOK] Munetaka Murakami Bounces Back After a Woeful Start to the Season
After hitting .152 in April, Munetaka Murakami had his best month of the NPB season in July. Another Triple Crown is beyond the realm of possibility in 2023.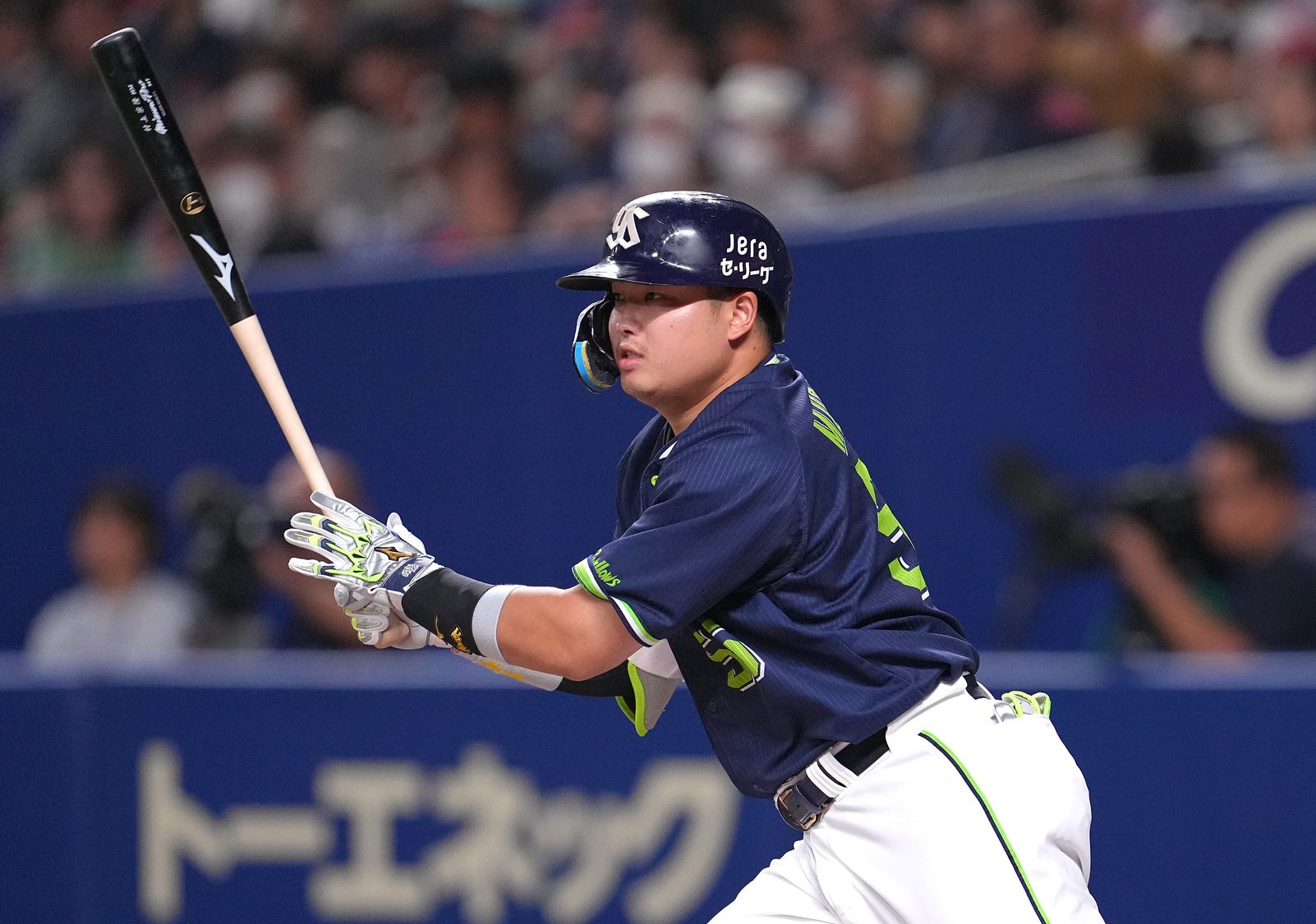 Read the full story on SportsLook - [JAPAN SPORTS NOTEBOOK] Munetaka Murakami Bounces Back After a Woeful Start to the Season
Following a Triple Crown-winning season as a 22-year-old in 2022, Munetaka Murakami has had a disappointing season for Tokyo Yakult Swallows fans.
Murakami is not among the Central League's leaders in batting, home runs and RBIs, nowhere close to being on target to duplicate his sensational statistics (.318 batting average, 56 homers, 134 RBIs) from 2022. Through Saturday, August 5, he's batting .249 with 19 homers and 55 RBIs.
For Murakami, a slow start to the season, which began just days after Samurai Japan won the 2023 World Baseball Classic, became a difficult situation to deal with. After one homer in four March games to open the new NPB season, Murakami batted .152 in 24 April games, and he only slugged one homer in the season's first full month while striking out 38 times in 79 at-bats.
Murakami bounced back by hitting .270 with seven homers in May. He hit .264 with three round-trippers in June, followed by a .312 average in July with seven homers.
To start August, Murakami is hitting .235 this month in five games with zero homers through Saturday.
In the overall analysis, Murakami has struck out too many times this season to compete at the same level on offense that he did in 2022. He's struck out 121 times in 96 games. A year ago? He whiffed 128 times in 141 games.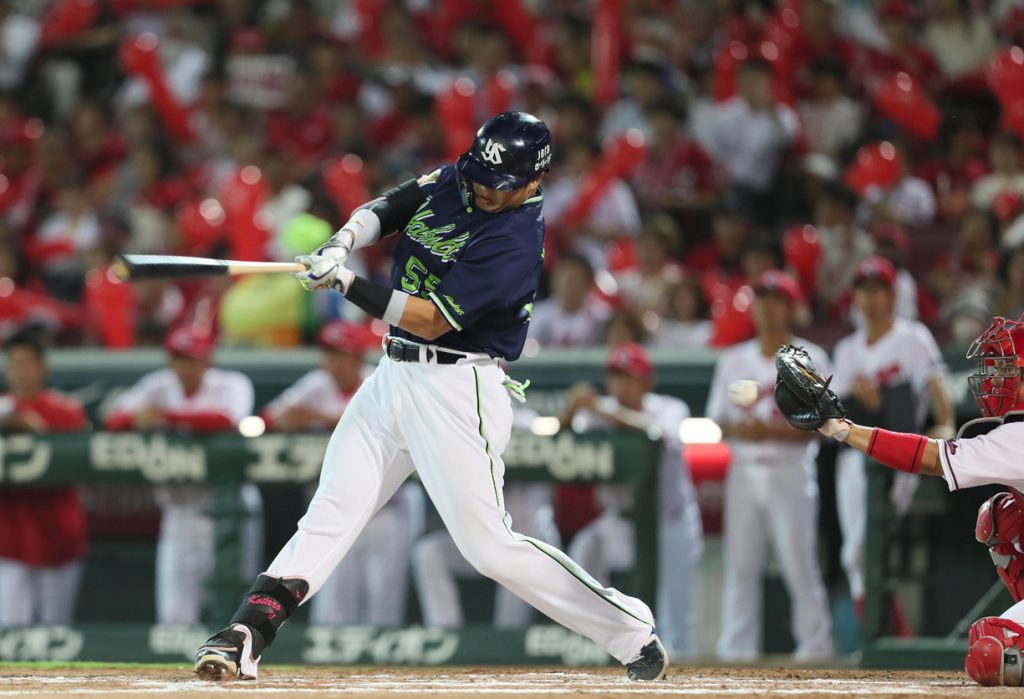 For Munetaka Murakami, Plenty of Room for Improvement
After hitting his 19th homer of the season in the eighth inning against the Yokohama DeNA BayStars on July 30, Murakami acknowledged he still has plenty of room for improvement.
"There is still a long way to go," Murakami said, according to Sankei Sports.
Injuries have also impacted the Swallows lineup throughout the season. Leadoff hitter Yasutaka Shiomi and slugger Tetsuto Yamada have both missed significant time.
Murakami knows what he can accomplish when he makes good contact with the ball.
After hitting four homers in a five-game stretch through July 21, Murakami reflected on hitting adjustments he's made this season. He noted that he's been trying to separate what he did in 2022 with what he's doing this year.
"Yes, I got it (those homers) while I was doing trial and error, such as how to enter the at-bat," he said, according to Nikkan Sports.
Murakami added, "It's not good to try too much to feel like last year. I'm thinking about my current body, how I see the ball, my swing and many other things."
Continue reading the full story, which also includes news items on tennis, rugby, soccer and basketball, on SportsLook.
Author: Ed Odeven
Find Ed on JAPAN Forward's dedicated website, SportsLook. Follow his [Japan Sports Notebook] on Sundays, [Odds and Evens] during the week, and Twitter @ed_odeven.