[JAPAN SPORTS NOTEBOOK] Naoya Inoue Puts Reputation on the Line in Latest Title Quest
Facing American WBC and WBO champion Stephen Fulton in his first bout as a super bantamweight presents challenges and intrigue for the unbeaten Naoya Inoue.
Read the full story on SportsLook - [JAPAN SPORTS NOTEBOOK] Naoya Inoue Puts Reputation on the Line in Latest Title Quest
The announcement on Monday, March 6 that Naoya Inoue will make his super bantamweight debut against WBC and WBO champion Stephen Fulton sparked a flurry of questions.
Can Inoue become an instant success at super bantamweight?
Is Inoue ready for a title shot in the 122-pound (55.3-kg) division only three months after the former undisputed bantamweight champion relinquished his four title belts (WBA, WBC, WBO and IBF)?
Will Inoue's past experience as a light flyweight, super flyweight and bantamweight champion be a difference maker against Fulton, who has only stepped into the ring for six world title fights in his pro career? (Inoue has appeared in 19 world title fights.)
Are there key fighting adjustments that Inoue needs to make to be crowned champion at a fourth weight class?
Does he have time to make these adjustments without having at least one non-title fight as a super bantamweight before taking on Fulton?


Additional Questions about the Inoue-Fulton Fight
Are Inoue's handlers overconfident that he can make the jump from bantamweight to super bantamweight without competition against anyone else?
Although Inoue is listed as the top-ranked contender by both the WBC and WBO, is this jumping the gun, so to speak?
Is Fulton overrated?
Looking at both fighters' overall records, one statistic jumps out at you: Inoue's punching power has proven to be more lethal (so far) than Fulton's.
Inoue is 24-0 with 21 knockouts in a pro career that began in October 2012.
Fulton is 21-0 with eight KOs since making his debut in October 2014.
Inoue will face Fulton on May 7 at Yokohama Arena.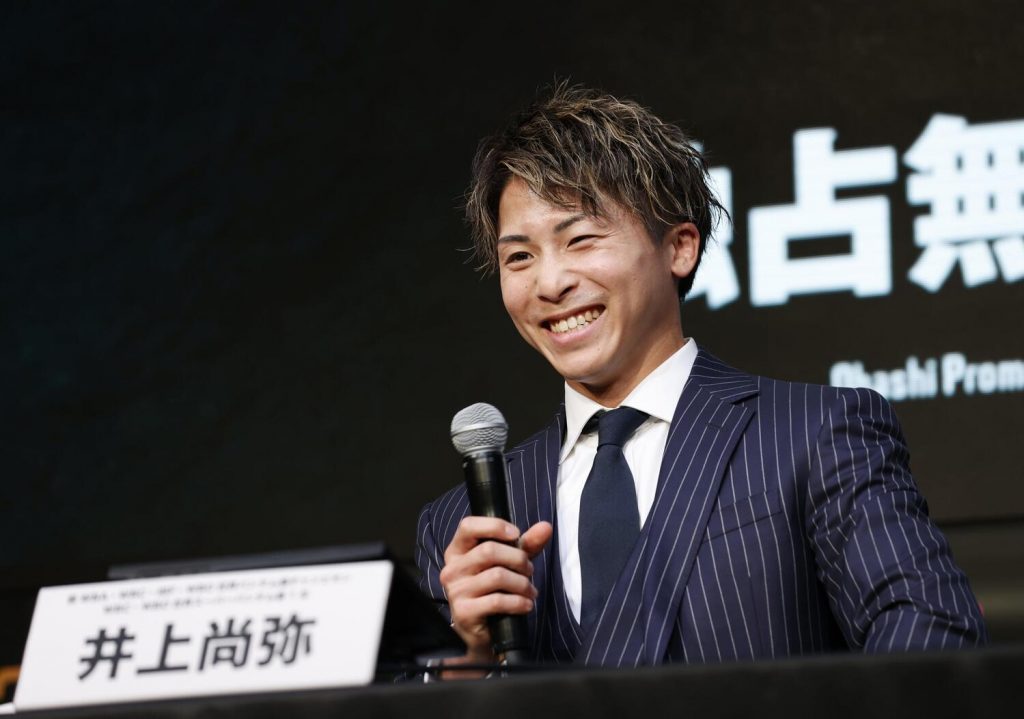 Inoue Believes He's Better than Fulton
Japan's boxing "Monster" said that he's confident that he'll succeed against his American opponent and prove that he's a better fighter.
"I am superior to him in power and lightning speed," Inoue told reporters at a news conference in Tokyo, according to Boxing News.
He added, "I don't know about my game plan and strategy unless I climb through the ropes.''
Continue reading the full story, which also includes news items on golf, soccer, basketball, horse racing and judo, on SportsLook.
Author: Ed Odeven
Find Ed on JAPAN Forward's dedicated website, SportsLook. Follow his [Japan Sports Notebook] on Sundays, [Odds and Evens] during the week, and Twitter @ed_odeven.