[JAPAN SPORTS NOTEBOOK] Yoshihito Nishioka Advances to French Open Fourth Round for the First Time
After dropping the first set, Nishioka maintained his focus and rallied past his opponent at the French Open to reach the tourney's second week of play.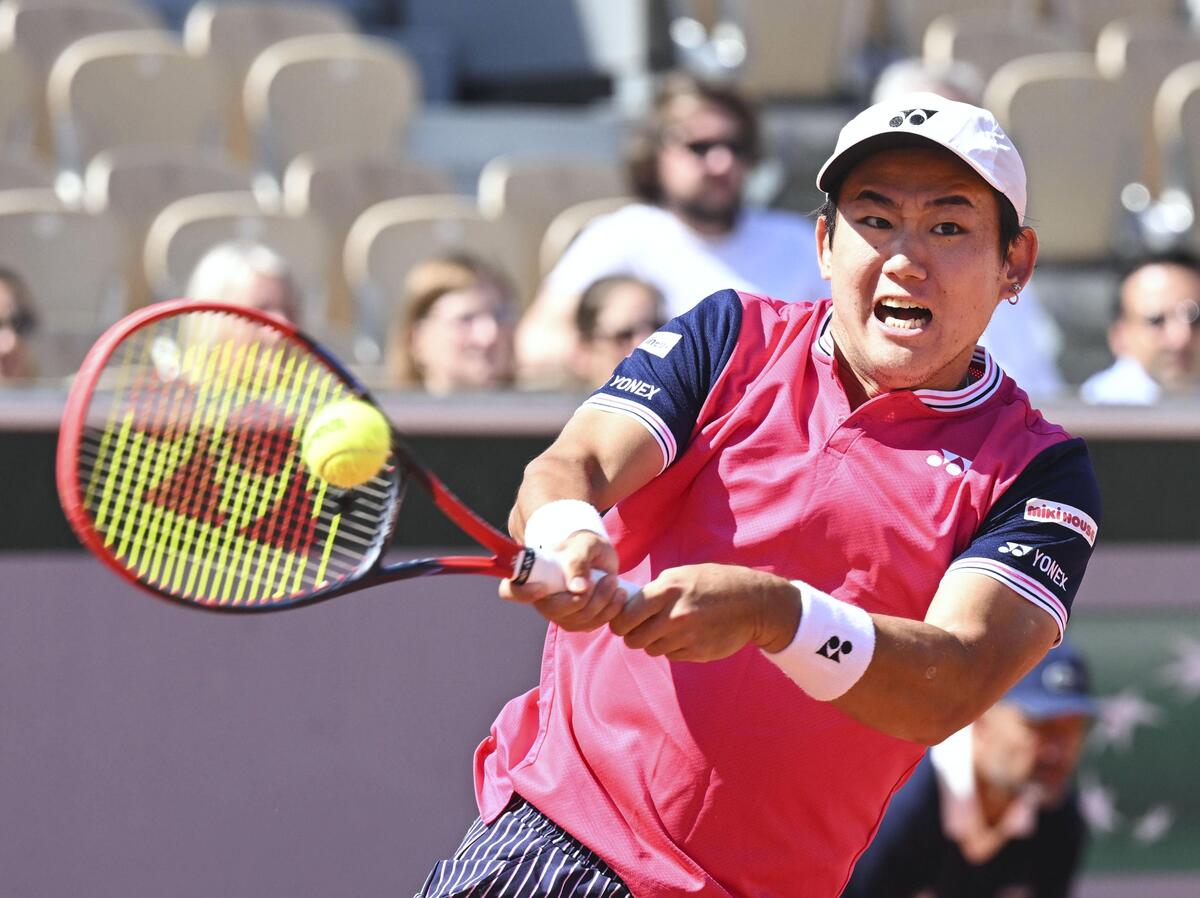 Read the full story on SportsLook - [JAPAN SPORTS NOTEBOOK] Yoshihito Nishioka Advances to French Open Fourth Round for the First Time
Yoshihito Nishioka reached the fourth round of French Open men's singles play for the first time on Saturday, June 3.
The world's 33rd-ranked player overcame poor results in the first and third sets in Paris to prevail against Brazilian opponent Thiago Seyboth Wild, who is ranked 172nd, winning 3-6, 7-6 (10-8), 2-6, 6-4, 6-0.
Nishioka, who turned pro in 2014, had never advanced past the second round at the French Open.
He reached the fourth round of the Australian Open for the first time in January. At the Korea Open in September 2022, Nishioka collected his second career title, beating Denis Shapovalov and ending a five-year title drought.
In the French capital, Nishioka, 27, didn't overwhelm his opponent with a booming serve (he only had two aces to Wild's 10). Instead, eliminating mistakes paid off.
Nishioka, who is seeded 27th, finished with three double faults to his unseeded foe's nine in the 3-hour, 38-minute match.
After securing the victory, the Mie Prefecture native described it as an "amazing feeling."
"I'm not sure who I want to play [in the] next round, but hopefully I play my best tennis again and can look forward to the last eight," Nishioka was quoted as saying by Agence France-Presse.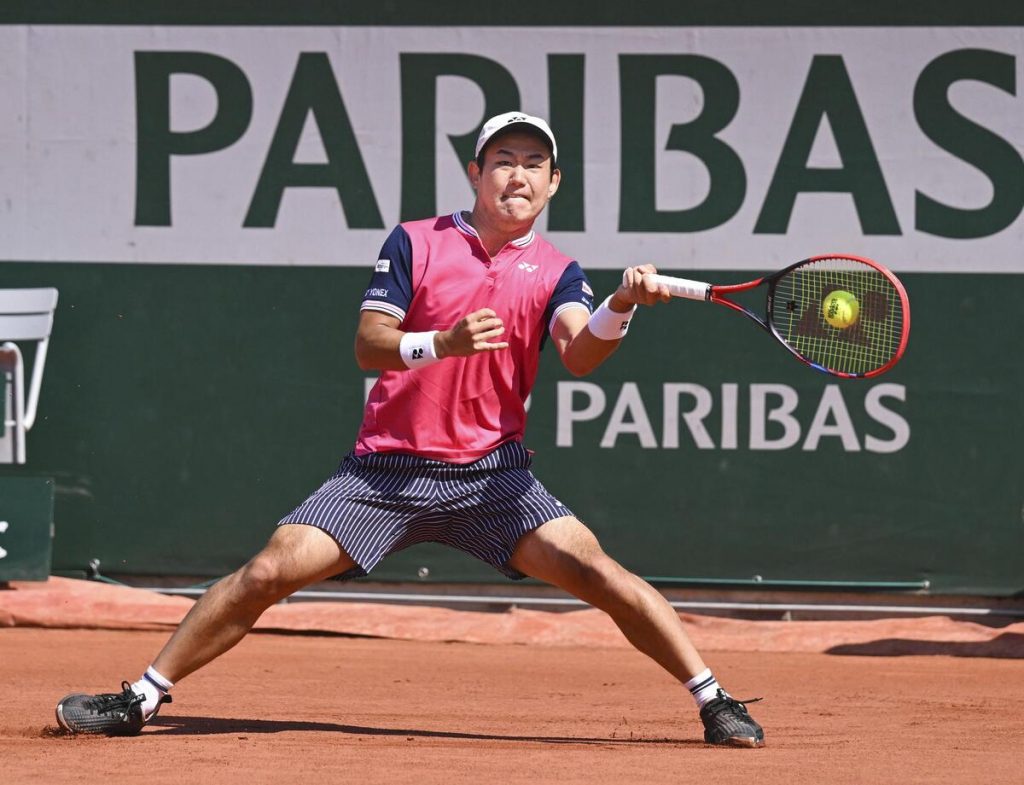 Costly Mistakes for Nishioka's French Open Opponent
In the second set, Wild missed three straight set points, and Nishioka capitalized by winning the crucial set.

Nishioka said his fortitude was an important factor in the third-round match.

"He played amazing and he had a chance to win the second set as well," Nishioka said of Wild, according to Agence France-Presse. "If he had, maybe it would have been a different match.
"But at 3-6 down in the tie-break, I never gave up and that's the reason I made the last 16 today."
Continue reading the full story, which also includes news items on basketball, sumo, golf, soccer and baseball, on SportsLook.
Author: Ed Odeven
Find Ed on JAPAN Forward's dedicated website, SportsLook. Follow his [Japan Sports Notebook] on Sundays, [Odds and Evens] during the week, and Twitter @ed_odeven.