[JAPAN SPORTS NOTEBOOK] Yuta Watanabe Brings Valuable Shooting Skills to Suns
Entering his sixth NBA season in a few months, veteran forward Yuta Watanabe has improved his 3-point shooting. It's an impressive part of his overall game.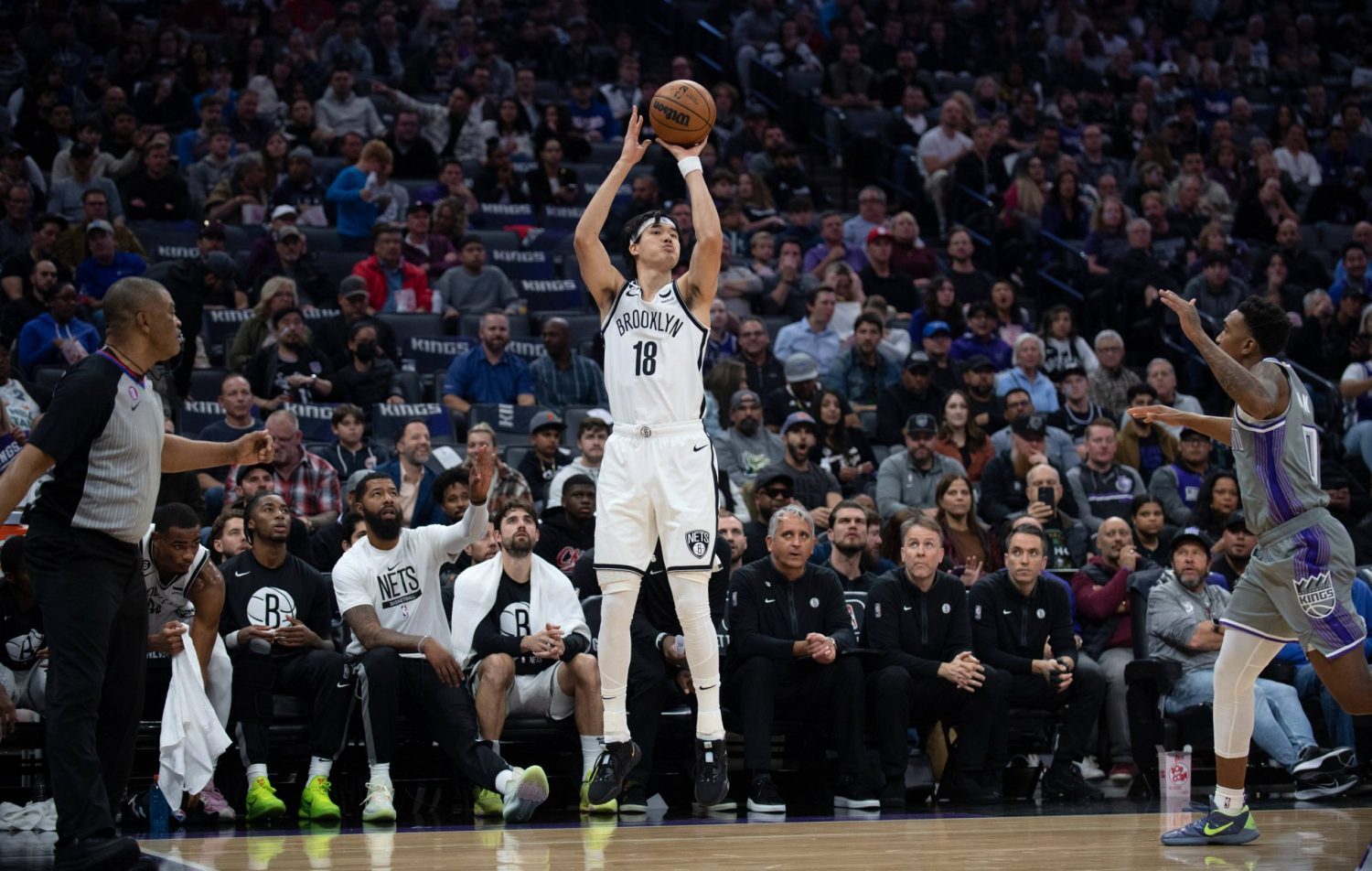 Read the full story on SportsLook - [JAPAN SPORTS NOTEBOOK] Yuta Watanabe Brings Valuable Shooting Skills to Suns
As Brooklyn Nets teammates in the 2022-23 NBA season, Kevin Durant and Yuta Watanabe had plenty of opportunities to witness each other's chief strengths as basketball players.
For instance, Durant, a 13-time All-Star, is a pure scorer ― one of the best in NBA history. He's averaged 27.3 points per game in his career.
After being traded by the Nets to the Phoenix Suns in February, Durant improved the Arizona team's championship hopes. But the Suns fell short, losing to the eventual-champion Denver Nuggets in the Western Conference semifinals.
Now a retooled Suns roster, including free-agent signee Watanabe, will play for a new head coach, Frank Vogel, in 2023-24. Monty Williams was fired after the Suns' playoff exit. He moved on to the lowly Detroit Pistons as their new bench boss.
Durant along with Devin Booker and newcomer Bradley Beal give the Suns a dynamic "Big 3" as a building block for their championship aspirations.
In the modern NBA, teams spread the floor and nearly every player is expected to be a 3-point shooting threat. The Golden State Warriors averaged a league-high 43.2 3-point attempts per game in 2022-23 and only the Chicago Bulls attempted less than 30 3-point shots per game (28.9).
Watanabe's 3-point shooting has improved since he made his NBA debut with the Memphis Grizzlies in October 2018. He shot a career-best 44.4% from beyond the arc last season while attempting a career-high 2.3 3-pointers per game. The Japanese forward also played a career-high 58 games for the Nets, averaging 5.6 points, another career-best number, in 16.0 minutes per game.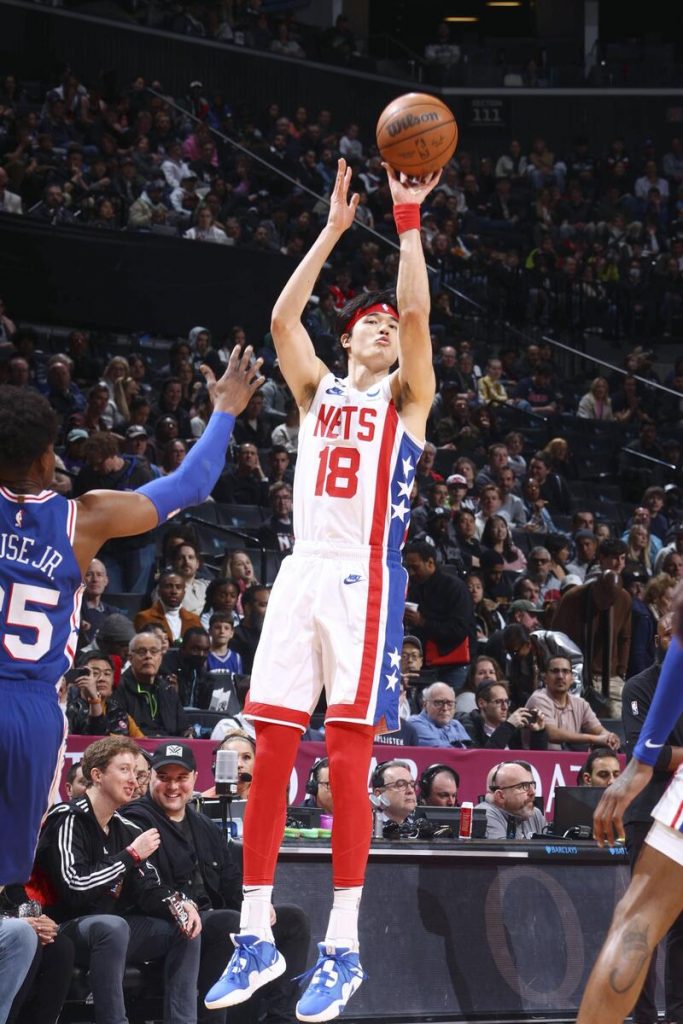 New Contract, New Opportunity
Now entering his sixth pro season, the 206-cm Watanabe is set to earn his highest salary as an NBA player ($2.34 million USD, or ¥333.4 million JPY).
But before he gets acclimated to playing with his new Suns teammates during preseason training camp, Watanabe bid farewell to Brooklyn.
"Brooklyn, thank you for everything," Watanabe tweeted on July 5. "I'll always be grateful. Will miss you."
Durant and others have praised Watanabe's catch-and-shoot skills from the perimeter skills.
"Yuta has proven to be one of the best 3-point shooters in the league and has the size and ability to defend multiple positions," said James Jones, the Suns president of basketball operations and general manager.
On Tuesday, July 4, the Suns announced they had signed Watanabe along with forward Keita Bates-Diop, center Drew Eubanks and forward/center Chimezie Metu, all of whom were free agents.
"The additions of Keita, Drew, Chimezie and Yuta bolster our depth and each of them will help us in our pursuit of winning a championship," Jones said in a news release. "Each of these players possess unique skill sets that complement the rest of our roster and make us a more dynamic team."
Continue reading the full story, which also includes news items on soccer, volleyball, baseball, boxing and more, on SportsLook.
Author: Ed Odeven
Find Ed on JAPAN Forward's dedicated website, SportsLook. Follow his [Japan Sports Notebook] on Sundays, [Odds and Evens] during the week, and Twitter @ed_odeven.