Terunofuji Begins Title Quest with a Victory on the First Day of Nagoya Basho
After winning the Summer Basho in Tokyo with a 14-1 record in May, yokozuna Terunofuji is hoping for more of the same in Nagoya.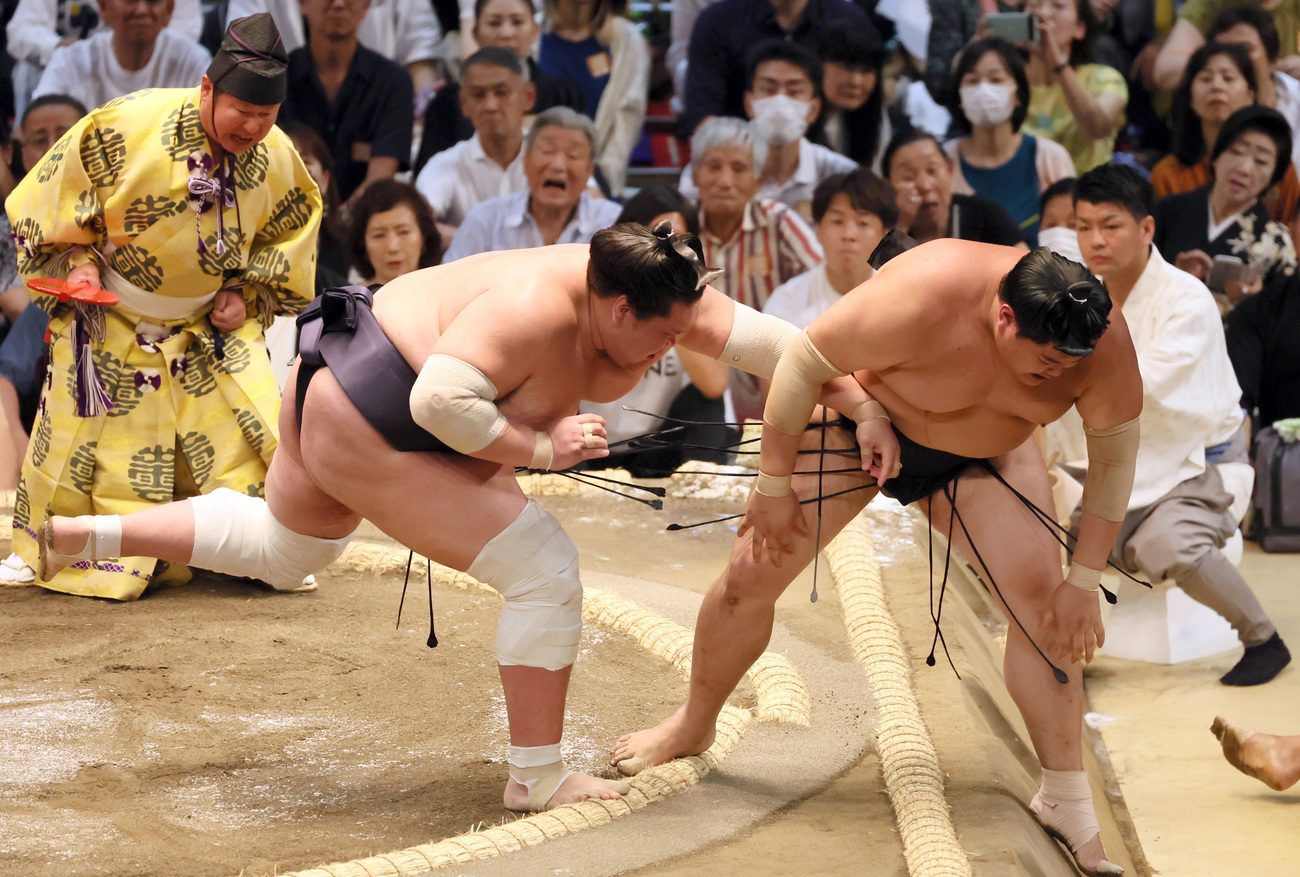 Grand champion Terunofuji made quick work of komusubi Abi on Sunday, July 9 while new ozeki Kirishima was forced to withdraw on the opening day of the Nagoya Grand Sumo Tournament.
In the day's final bout at Aichi Prefectural Gymnasium, yokozuna Terunofuji fought off a double-handed thrusting technique by Abi and quickly shoved the komusubi out to open with a convincing win.
After a prolonged absence due to injury, Terunofuji exceeded expectations when he won the Summer Basho in May with a 14-1 record and is looking for more of the same this time out as he pursues his ninth Emperor's Cup.
He'll be doing it with no ozeki taking part, at least for now.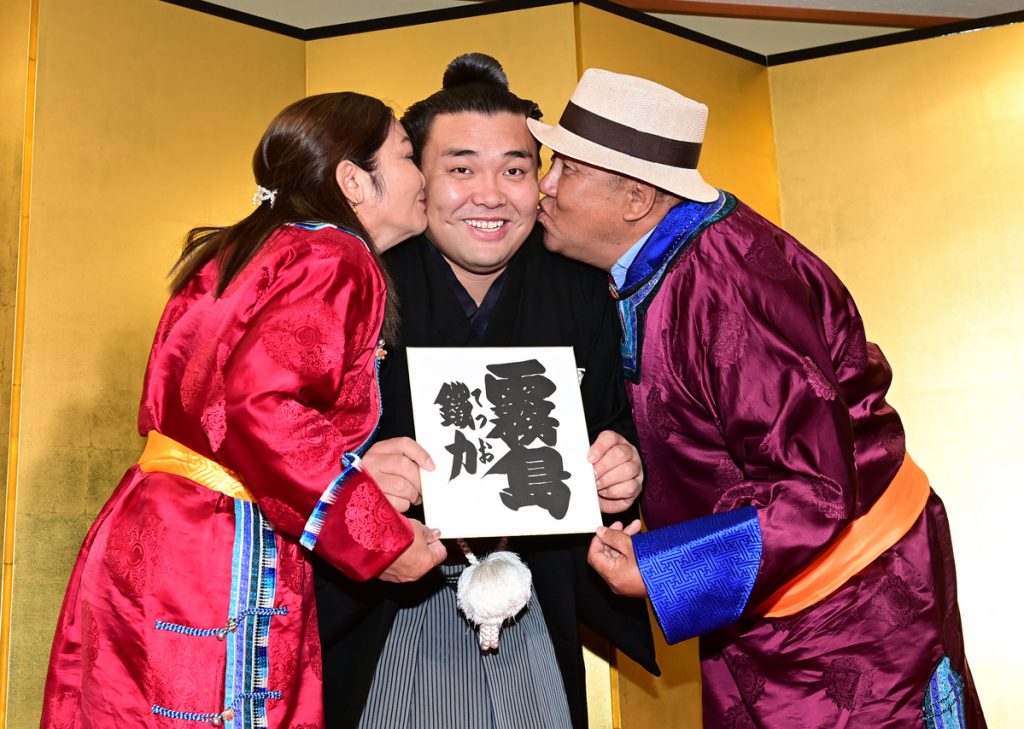 Kirishima Withdraws From Nagoya Basho
The biggest news of the day came off the ring when it was announced earlier Sunday that newly promoted ozeki Kirishima was forced to pull out of the 15-day tournament due to an injury.
According to Kyodo News, Kirishima told the Japan Sumo Association that he will require three weeks to recover from bruising to his ribs on his right side.
Kirishima injured his right ribs in practice on Friday in the buildup to the Nagoya tourney.
The sixth Mongolian-born ozeki earned promotion to ozeki after posting an 11-4 record at the Summer Basho.
It's a disappointing development not only for Kirishima, who formerly fought as Kiribayama, but also for the sumo world in general.
Ozeki wrestlers have struggled in recent years and expectations were high for Kirishima to come in and be the type of dominant ozeki sumo hasn't seen for some time.
According to his stable master, Kirishima will likely now target his ozeki debut at the Autumn Grand Sumo Tournament in September, although a comeback at some point in this meet can't be completely ruled out.
Kirishima's opponent on the first day, top maegashira Nishikigi, won by default.
The Mongolian's withdrawal follows that of fellow ozeki Takakeisho, who pulled out on Friday, July 7, citing pain in both knees.
Takakeisho is also expected to need three weeks to recover.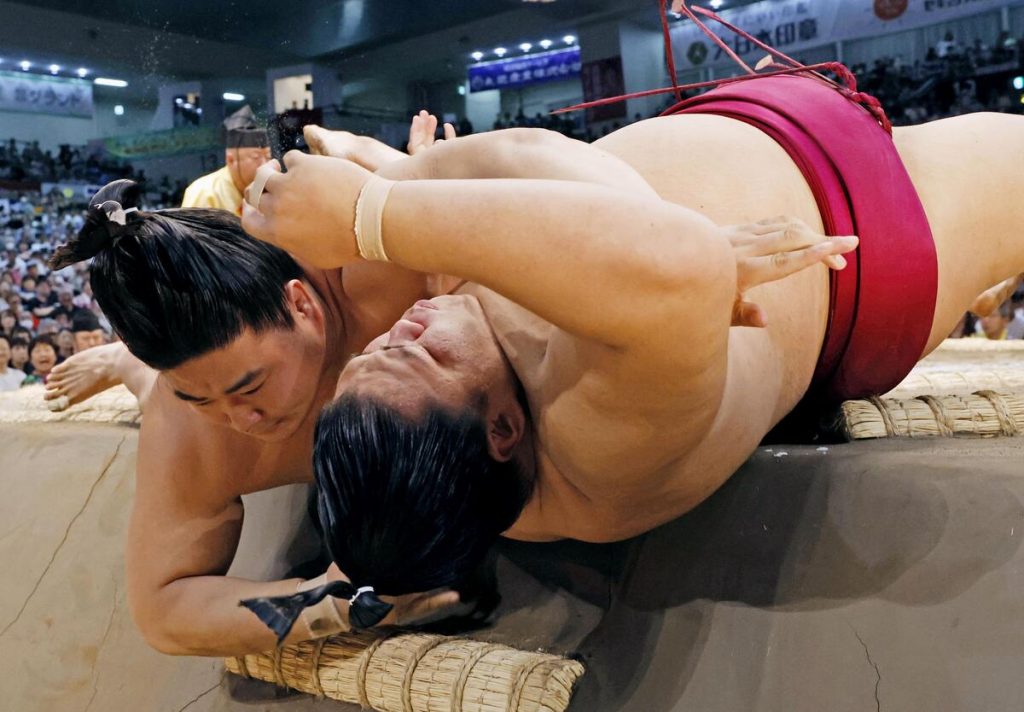 Wakamotoharu Triumphs on Day 1
In other major bouts on opening day, sekiwake Wakamotoharu used a frontal crush-out to take down former ozeki Mitakeumi at the edge to open with a victory.
Wakamotoharu is one of three sekiwake in this tournament hoping to earn promotion to ozeki with strong results.
Another ozeki promotion-chasing sekiwake, Daieisho used his powerful pushing attack to send No 2 maegashira Shodai backpedaling out of the ring to kick off his Nagoya campaign with a win.
Sekiwake Hoshoryu eked out a win with a frontal push-down of top maegashira Tobizaru to jump start his ozeki promotion campaign with a win.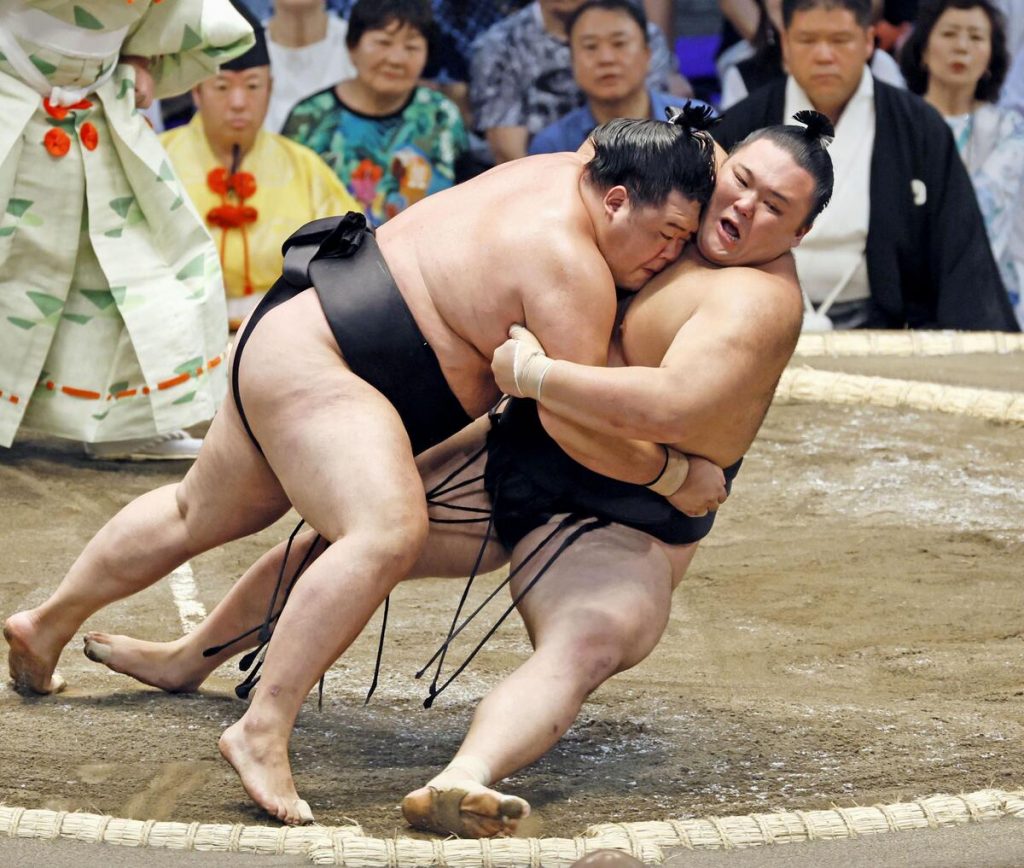 No 3 maegashira Meisei used a backward force-down to defeat fourth-ranked Asanoyama, who pushed his opponent back to the edge but couldn't finish him off.
Former ozeki Asanoyama went 12-3 in the May tournament in his comeback from a two-year suspension in the top division for violating the Japan Sumo Association's COVID-19 guidelines.
No 7 maegashira Takayasu used a powerful arm throw to send sixth-ranked maegashira Oho sprawling to the dirt surface.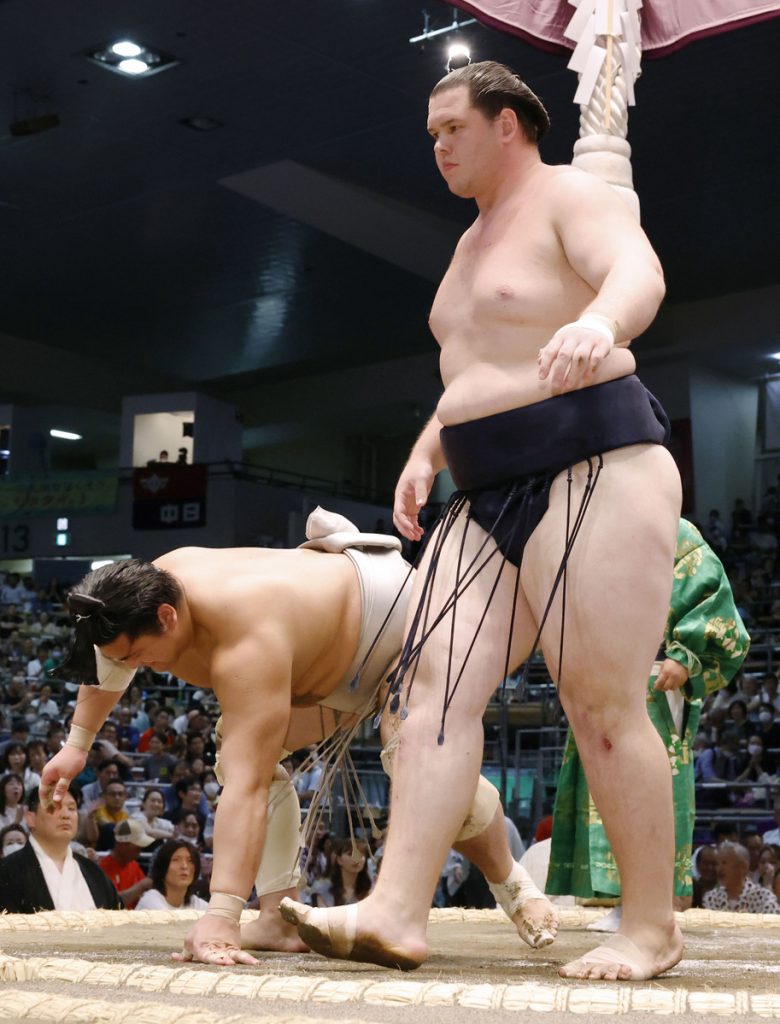 Shishi Victorious in Juryo Debut
Down in the juryo division, No 12 Shishi made a winning start in his debut in sumo's second-highest division when he swatted down No 11 Tsushimanada.
Shishi, the first professional sumo wrestler from Ukraine, was promoted to juryo in May after a string of strong results in the makushita ranks.
RELATED:
Follow daily coverage of the Nagoya Grand Sumo Tournament on SportsLook.

Author: Jim Armstrong
The author is a longtime journalist who has covered sports in Japan for over 25 years. You can find his articles on SportsLook.