Japanese Comedian Ken Shimura Dies of COVID-19 Infection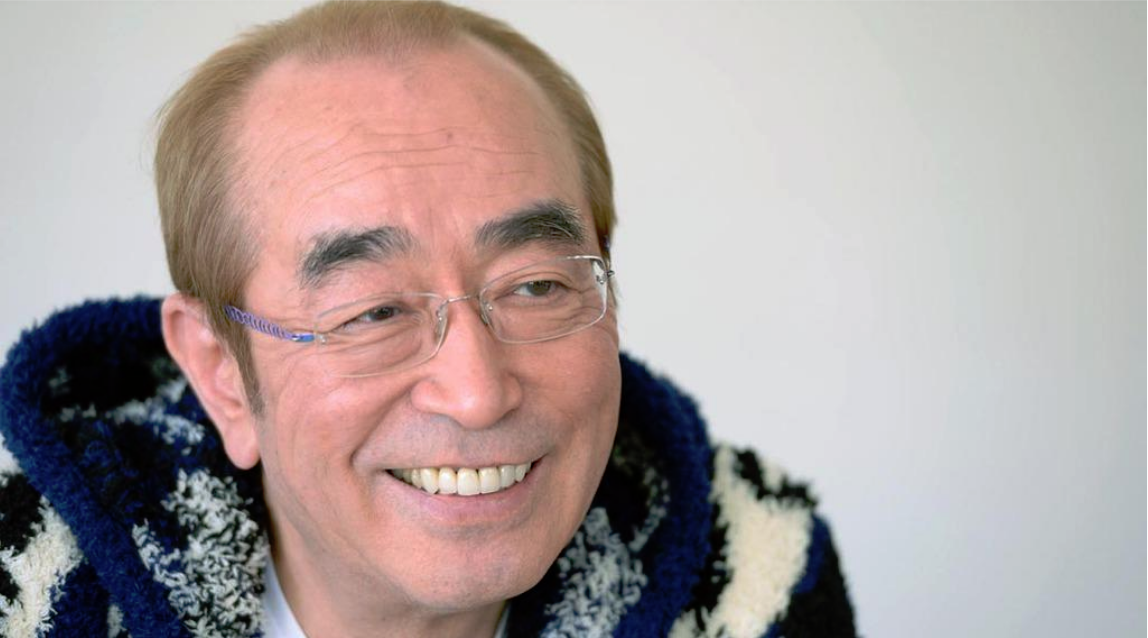 Japanese slapstick comedian, Ken Shimura, veteran in the entertainment industry, died of an illness caused by the novel coronavirus COVID-19 on Sunday March 29, his agency reported. The icon of Japanese comedy was beloved by Japanese of all ages. Shimura was 70 years old.
Shimura was transferred to a Tokyo area hospital earlier in the month on March 20 after experiencing symptoms on March 17. His agency confirmed on March 25 that Shimura had been infected with the contagious coronavirus, and four days later, his death was confirmed on the evening of March 29.
Shimura was set to appear in the NHK morning drama series Yell (2020) for the first time, and was scheduled to feature in the film Kinema no Kamisama (キネマの神様, roughly translated as Cinema God, by Shochiku, 2020), directed by Yoji Yamada, a movie which was set commemorate the 100th anniversary of the foundation of film production and distribution company Shochiku Co. Ltd. Filming was supposed to start in April.
Ken Shimura – whose real first name was Yasunori- was born in Higashimurayama City, Tokyo prefecture, in 1950. According to an essay he wrote, "Hen na Ojisan" (Strange Uncle), his father was a judo instructor and strict with his students, but he was enthralled by live comedy shows on television. Surprised to see this, the son began aspiring to become a comedian.
After graduating from high school, he entered the immensely popular comedy rock and roll band, The Drifters, in 1974, the band that was the opening act for The Beatles in 1966. Upon joining the band, he replaced the former band member, the now late Chu Arai, and played the guitar.
An Artist With Enduring Popularity
Shimura was known for his ability to come up with a unique silliness in his jokes, which delighted several generations born in the Showa era and after.
Early in his career he joined the band, The Drifters, although his aim was always to become a comedian rather than be a musician. Shimura had his real break after appearing in "It's 8 o'clock! Everyone, Assemble!" (8時だヨ!全員集合), a variety TV show on Japanese broadcasting channel TBS, as part of The Drifters. With his song about Higashimurayama, his hometown, he became a particular hit with children. In 1973, the show achieved the record highest share of the Tokyo area TV audience – 50.5 percent – according to viewer research for the Kanto area.
Shimura was also well known for his other numerous popular skits and acts, such as "At the Crow's Convenience" ( カラスの勝手でしょ) and "Ain". His skits of students in schools imitating the sullen face of parents have become legendary.
In popular culture, the untranslatable punch line saisho no gu ("最初のグー", roughly meaning first start and important for the beat it establishes) that many Japanese use to get the timing right when playing Rock, Paper, Scissors, goes back to Shimura, who first used it during "It's 8 o'clock! Everyone, Assemble!". He quickly became the most popular personality on the show.
Eventually, there were several factors which contributed to the lessening popularity of The Drifters and of the TBS show. In the 1980s a competitor comedy program, "Our Funny Family" (おれたちのひょうきん族) on Fuji Television, began pulling away viewers. The TBS show was discontinued in 1985.
After this period, Shimura branched out on his own as a singular personality. He worked with fellow former colleague and popular comedian Cha Kato. Shimura also became known for performing particular characters in his own programs, such as "Shimura's Foolish Lord" (志村けんのバカ殿様) and "Strange Uncle" (変なおじさん), which with their unique humour stole the hearts people of all ages without reserve.
Shimura also was talented in the broader field of the arts. He played the shamisen, a traditional Japanese instrument, and collaborated with several Japanese artists such as musician Nobuyoshi Kuwano, the Warai Trio (Japanese traditional comedy) Dacho Club, and many more.
From 2006 Shimura also led his own theater company called the "Shimura Spirit" (志村魂), which centered its performances around the stories of the Foolish Lord, and the escapades of different characters in the castle.
One could write many things on this formidable artist and his passing. In every way, it is clear that his important presence in the field of the arts will be deeply missed.
(Click here and here to read the related stories in Japanese.)
Author: JAPAN Forward