PHOTOS | Empty, Quiet Streets During Tokyo's Stay-Indoors Weekend Amid Virus Outbreak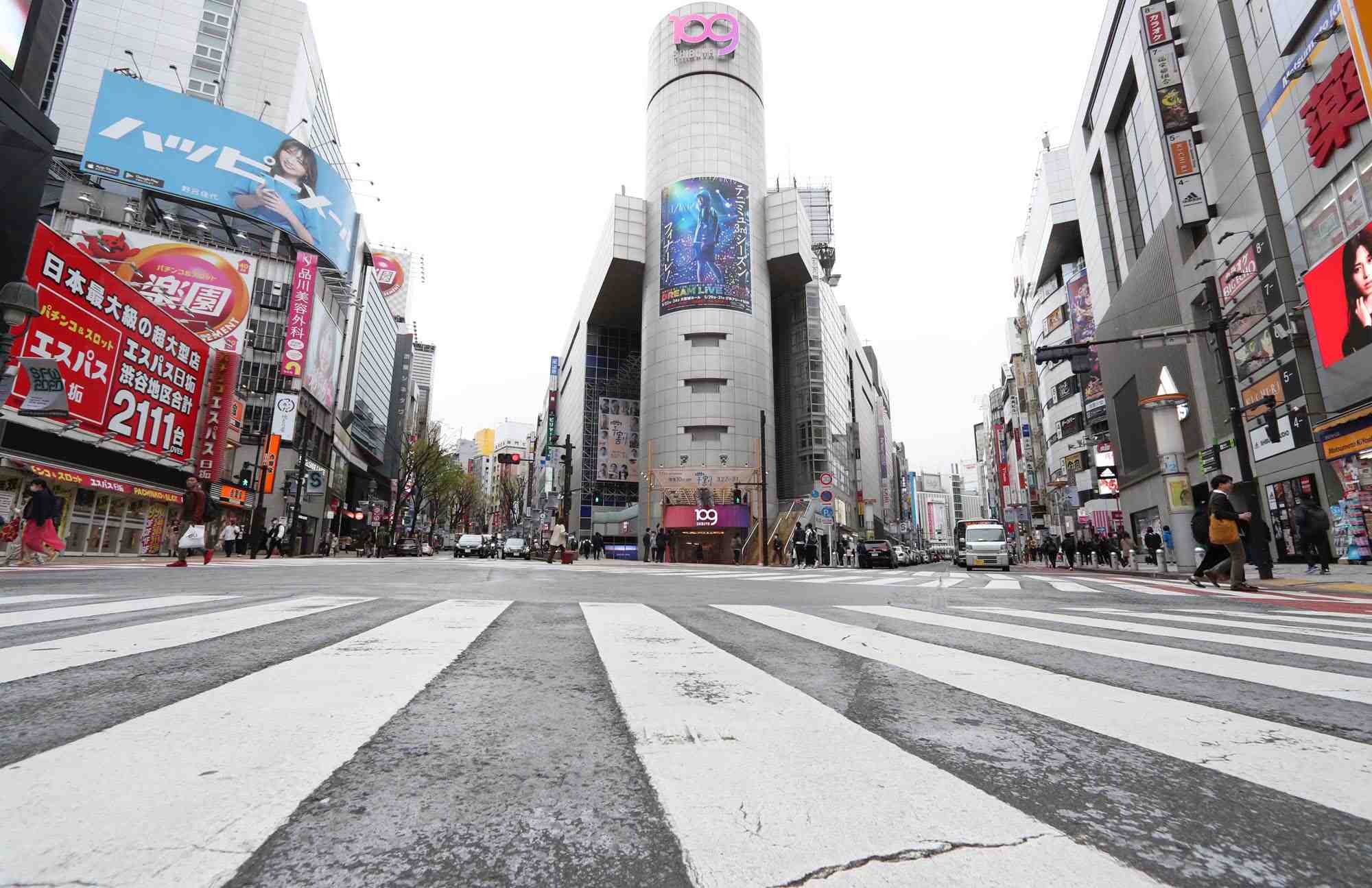 Shibuya Scramble — almost deserted.
Empty favorite cherry blossom sites.
Shopping centers with doors tightly shuttered.
While images of empty streets and public spaces in metropolises have been common around the world since the spread of the novel coronavirus disease (COVID-19), life has been largely normal in Tokyo until recently.
Until the past 3 days, when Japan's capital saw a sharp increase in diagnosed cases of COVID-19.
So Saturday, March 28, for Tokyo was characterized by sleepy streets, after Governor Yuriko Koike called on residents to stay indoors over the weekend, work from home as much as possible, avoid going out in the evening, and avoid all unnecessary movement in and around the metropolitan area. The prefectural governments of neighboring Saitama and Kanagawa (Yokohama) followed suit.
Tokyoites were greeted Saturday — and could expect the same on Sunday, March 29 — by deserted streets in places like Shibuya and Ginza, popular neighborhoods normally filled with gleeful shoppers any day of the week.
Supermarkets had few customers, after having seen a couple of days of panic buying, and there were some still-empty shelves for staple products, such as noodles and toilet paper.
Large businesses also cooperated with the Tokyo governor's call. The immensely popular Shibuya 109 department store ordered an emergency closure over the weekend, as did major department stores chains such as Takashimaya, and the nationwide movie theater group Toho cinemas. Tech department store chain Bic Camera didn't altogether close for the weekend, but it is operating on reduced working hours and closing earlier in the evening.
In the previous weeks, Japan had taken measures to slow down the spread of the virus, including the closure of schools from March 2 through the spring break. The Prime Minister had called upon businesses and individuals to avoid gatherings and large events. According to a survey by Mainichi Shimbun, up to 12% of businesses enacted "smart working" measures to deter the spread of the virus.
Favorite gathering sites for cherry blossom viewing — such as Naka Meguro, which is normally flooded with people at this time of year — discouraged visitors and carried out enforced crowd control.
The virus has taken such a heavy toll on everyday life. The national government is reevaluating plans to reopen schools in early April. The Tokyo 2020 Olympics and Paralympics have been postponed to not later than summer 2021.
Author: JAPAN Forward