Japan's electro-pop unit Perfume join the Coachella livestream this weekend – watch here!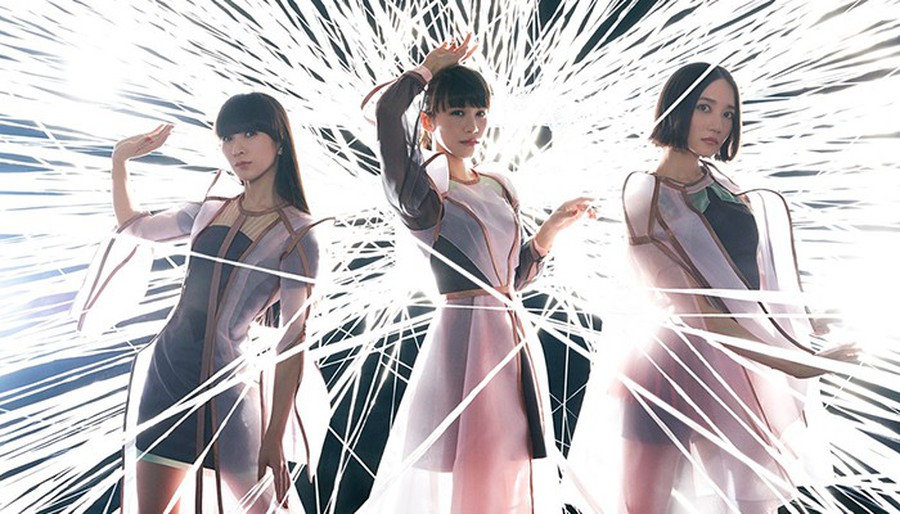 Combining fierce EDM beats, addictive pop melodies and breathtaking dance routines, electro trio Perfume are one of the most creatively exciting pop groups in Japan – if not the world.
Now Perfume have reached a new pinnacle in their overseas success: They are performing at the legendary Coachella Valley Music and Arts Festival in Indio, California. And this weekend – the second of two weekends the festival takes place – they will join the Coachella Curated livestream on YouTube and YouTube Music, bringing Perfume and other highlights to a global audience.
You can watch the livestream here (YouTube Music subscription not required):

The Coachella Curated livestream will broadcast throughout the weekend of April 19-21 (April 20-22 Japan time). It is not clear yet whether Perfume's appearance will be a stream of their performance as it happens, or some other pre-prepared interview or performance footage – Coachella Curated will include a mix of all of these types of content. But assuming it is the full live performance, the time to tune in will be 8:20pm Pacific Time on Sunday April 21 (12:20pm Monday April 22 in Japan). Details should be announced on official channels soon. [UPDATE: Perfume will be on the Coachella Curated livestream from 16:00pm on Monday April 22 JST.]
Other performers confirmed for the livestream include headliner Ariana Grande, Tame Impala and others – you can see the full list here (https://coachella.withyoutube.com).
Perfume performed during Coachella's first weekend on April 14 on the Gobi stage, with a set that included the title track from their 2018 album Future Pop, and older fan favourites like Edge and Electro World. As always, their set included razor-sharp choreography and impeccably synced visuals to accompany their bass-heavy EDM songs.
Rolling Stone included Perfume in its roundup of the best performances at Coachella 2019's first weekend, writing, "As if being the first J-pop group to play Coachella wasn't impressive enough, the Hiroshima trio incited the best damn rave party on Sunday night". (https://www.rollingstone.com/music/music-lists/coachella-2019-best-performances-ariana-grande-nsync-822246/perfumes-j-pop-rave-822301/)
Following the performance, Perfume member Ayaka "a-chan" Nishiwaki commented in a video on their official Twitter account (https://twitter.com/perfumeofficial/status/1117958432286359552) that Coachella "felt very different than other festivals. The crowd reaction was lively in a different way, and everyone in the crowd was half-naked, which raised our spirits!"
The Coachella performances last weekend and this weekend coincide with the North American leg of Perfume's "World Tour 4th Future Pop", which began in New York on March 30. This Sunday's Coachella set will be their final Stateside performance of the tour.
During their time on the West Coast, Perfume have posted photos from a visit to the YouTube Space video studio in Los Angeles to their official Twitter account.
Thank you to @YouTubeSpaceLA for sharing the space with us yesterday! 📹❤ #prfm pic.twitter.com/RfQ4VrZqnt

— Perfume (@perfumeofficial) 2019年4月16日
They have also visited the US office of TikTok, the short-video sharing platform where Perfume post hyper-focused clips of their incredible dance routines. The post includes a video of Perfume members a-chan, Yuka "Kashiyuka" Kashino and Ayano "Nocchi" Omoto dancing to a clip from Kyle and Lil Yachty's 'Hey Julie'.
Got to visit @tiktok_us! We were just having fun shooting dance videos but they invited us to the LA Office! How crazy is that?
LA staffs knew about our account too. ⭐️ Thank you! #prfm #TikTok pic.twitter.com/cwmbzSO3oD

— Perfume (@perfumeofficial) 2019年4月16日
One thing's for sure, they'll have some stories when they return to Japan. In the meantime, tune in this weekend to see Perfume bring down the house at Coachella 2019.
Author: Daniel Robson