[Hidden Wonders of Japan] In Tatebayashi, Thousands of Carp Streamers Fly Amid Falling Sakura Petals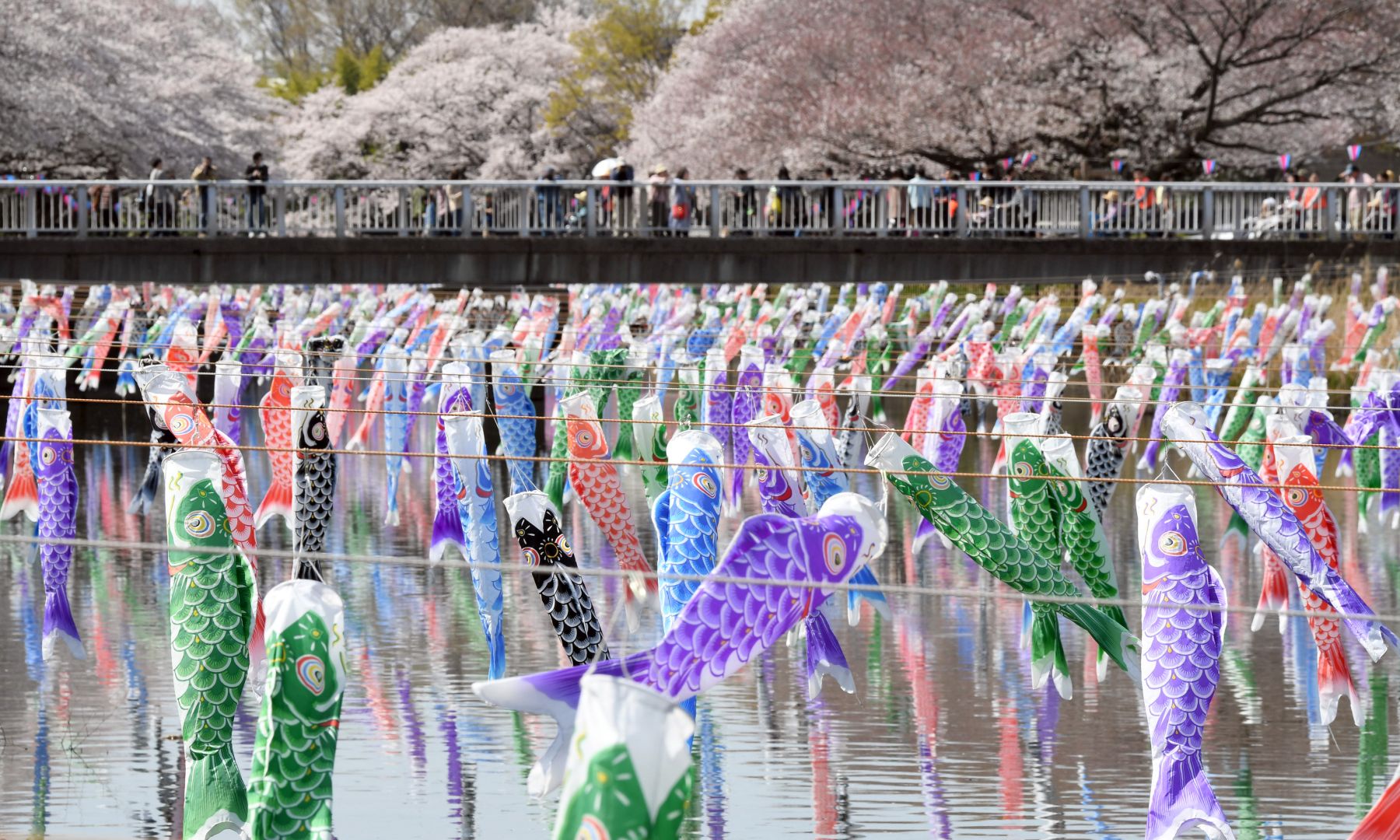 As people in Japan look forward to the annual Boy's Day celebration on May 5, the Koinobori Matsuri — or carp streamers festival — has just started in a city called Tatebayashi, in Gunma Prefecture.
As the spring breeze blows, thousands of multi-colored carp streamer cutouts flutter in the light wind.
The main venue for this event is Tsuruda River. Strings are pulled from one riverbank to the other, and koinobori hang from them like flags, making for a cheerful springtime atmosphere.
Visitors can enjoy the view of cherry blossom petals falling like snowflakes on the surface of the river below as the sakura in Gunma Prefecture normally reach full bloom a few weeks earlier, between the end of March and beginning of April every year.
Approximately 4,300 carp streamers decorate the riverbank, and between 6 and 10 P.M. the decorations are lit up, making for an all-day entertainment.
A 32-year-old woman who visited all the way from Ibaraki Prefecture, Sano City, commented, "There are more carp streamers than you can count, it makes for an impressive and beautiful sight."
Carp streamer decorations are associated with Boy's Day because they are seen as a symbol of strength. As legend has it, the fish would swim upstream and turn into a dragon.
Boy's Day this year happens to fall during a particularly long Golden Week, a period when Japanese normally take time off from work due to a succession of public holidays.
The koinobori festival is set to go until May 10. If you have time during Golden Week, make sure to stop by.
What is your Hidden Wonder of Japan? Upload your picture here.
(Click here for more information on Tatebayashi.)
Author:JAPAN Forward