JAXA Successfully Launches Michibiki-4 Satellite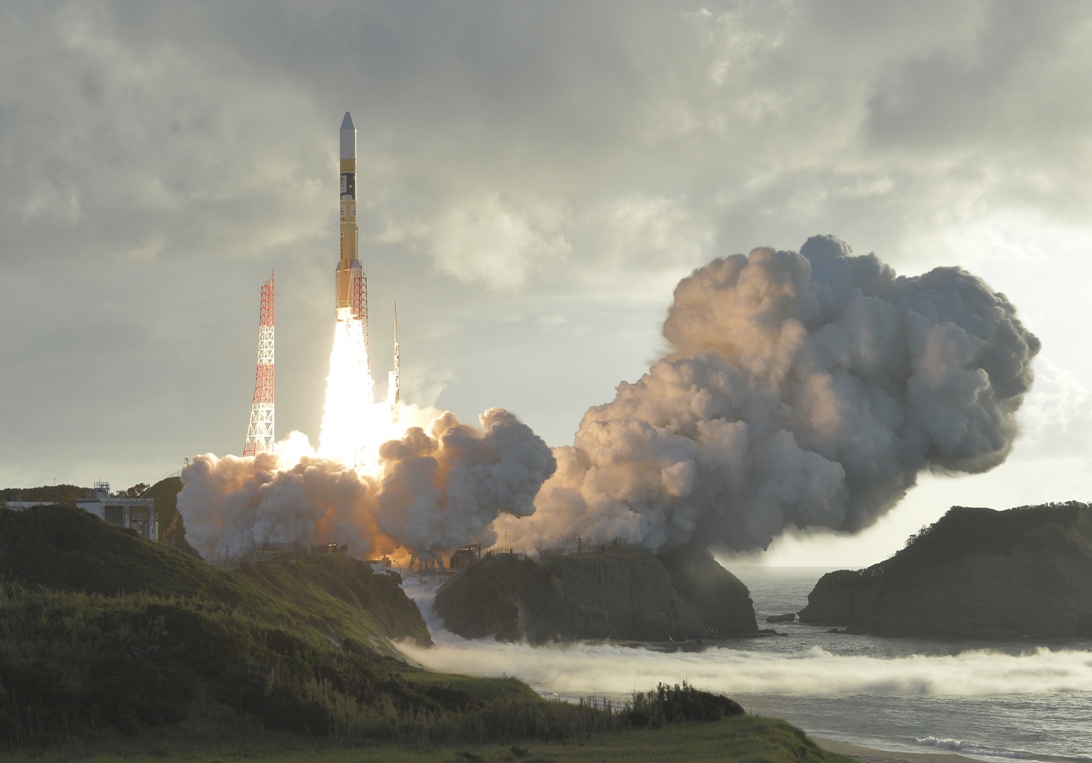 The Japan Aerospace Exploration Agency (JAXA) successfully launched the Michibiki-4 (QSZ-4) satellite aboard an H-IIA rocket from the Tanegashima Space Center in Kagoshima Prefecture at 7:01 a.m. on Oct. 10, 2017.
Shortly after liftoff, the Yoshinobu Launch Complex transferred the flight control of H-IIA to Takesaki Range Control Center. At 1:33 of the video, you will see the solid rocket boost (SRB-A) jettisoning from the rear brace. This happened within 2 minutes after leaving the space center. At 1:46, the payload fairing jettison can be seen which initiates the first stage main engine cutoff and then the separation of the 1st and 2nd stages. The second stage engine lock-in sequence started at about 7 minutes after liftoff, and after about 28 minutes Michibiki-4 was deployed completely as seen at 1:56 of the video.
Michibiki-4 is the fourth in the Quasi-Zenith Satellite System (QZSS), and the third QZSS satellite launched this year.
More details on the Michibiki-4 satellite and its functionality:
Step Aside, GPS, the Japanese "Michibiki" Promises Higher Accuracy Positioning System