Just in Time for Pride Month: A Self-Guided Pub Crawl Through Tokyo's Shinjuku Ni-Chome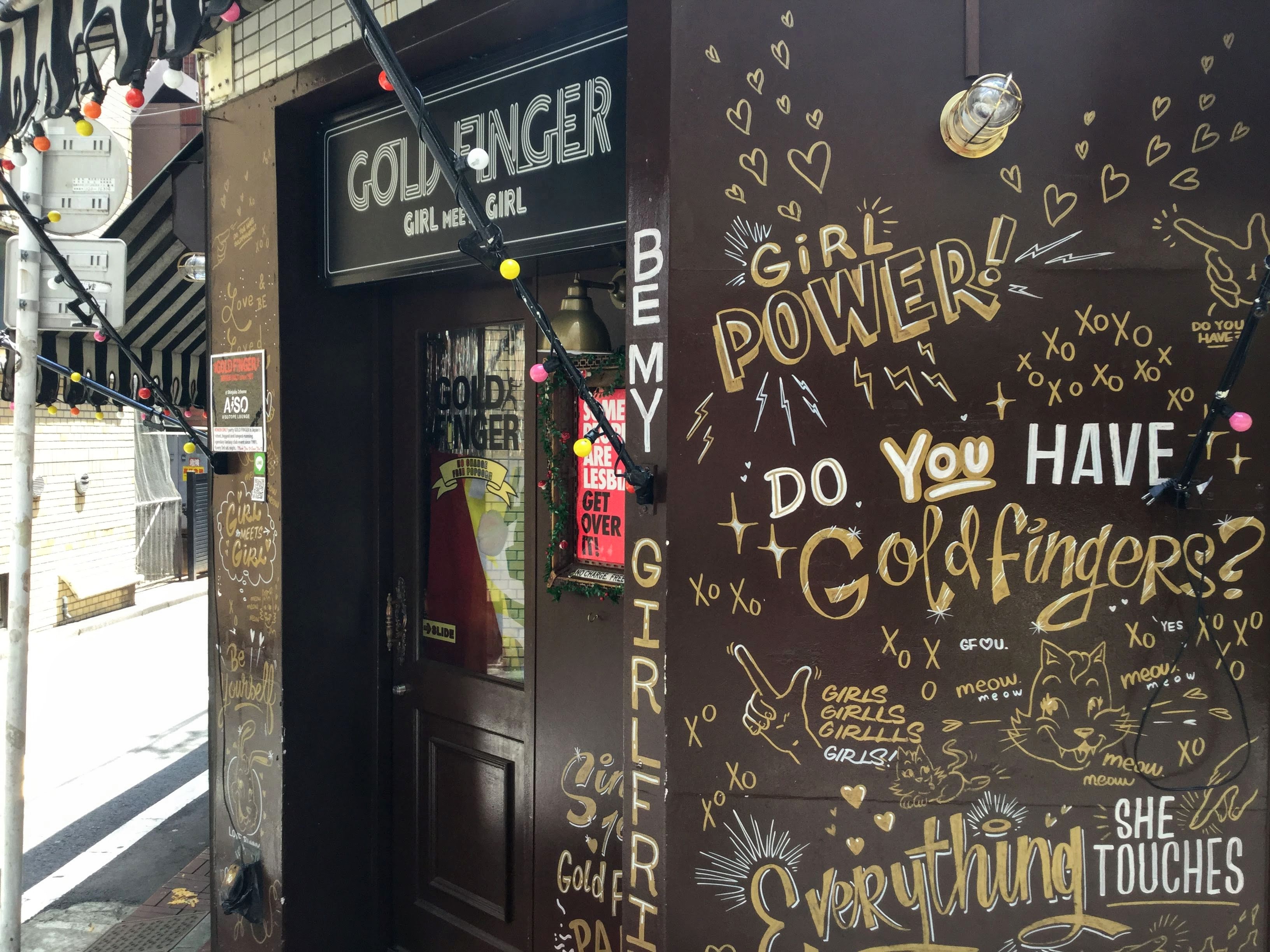 Although Tokyo's Rainbow Pride has already come and gone, the month of June is internationally recognized as LGBT Pride Month, commemorating the Stonewall riots which occurred between June 28 and July 1, 1969. These events are commonly known to have sparked the gay movement at the time.
This year's anniversary is particularly memorable because it marks the 50th anniversary of the Stonewall riots, and therefore people flooded on the streets of the Stonewall Inn, in New York, both to visit and commemorate the day.
While LGBT rights in Japan are fairly progressive and queer celebrities have become more warmly and openly accepted in the media, on a superficial level it appears that the LGBT community in Japan keeps a much lower profile than in other societies.
However, one would never know that upon visiting Shinjuku's Ni-chome district. The tiny, packed nightlife hub houses the world's highest concentration of gay bars, with several hundred businesses catering to the LGBT community packed into only five blocks.
Originally part of the red-light district, Ni-chome began to be known as a gay neighborhood around the time of the American Occupation. As prostitution became illegal and left the area, a gay subculture took its place. There were a few gay teahouses in the late 1940's, followed by gay bars in the 1950's.
Throughout the late twentieth century Ni-chome has been the location for significant events in the LGBT community, including AIDs vigils in the 1980's and the first pride parade and lesbian and gay film festival in the 1990's.
Today, walking through the neighborhood one can find a wide variety of book and video stores, restaurants and cafes, massage parlors, saunas, love hotels, and at least 300 different bars and clubs.
With so many choices, navigating Ni-chome can be daunting. This is especially true when taking into consideration that some bars are exclusively for members of certain scenes and some are locals only (no foreigners or tourists). However, in general the scene in Ni-Chome is open, friendly, and relaxed, and an excellent location for night-time adventures.
The following list of LGBT bars and clubs would make a perfect itinerary for a night out in Ni-chome.
1. Aiiro Cafe
Vibe: Casual, friendly
Cover: No
Aiiro is hands-down the best place for your first stop in Ni-chome. The bar itself is tiny, so most of the patrons take up space around the cafe tables out front. It seems that everybody begins their night at Aiiro, giving the bar an international, mixed vibe where it's easy to strike up conversations with new people and coordinate plans for the rest of the night. Be sure to come early for the all-you-can drink beer blast, daily from 18:00-21:00, for ¥1,000 JPY.
2. Eagle Tokyo
Vibe: Trendy, modern
Cover: No
Like Aiiro Cafe, Eagle is a great place for a laid-back drink, but with a more chic vibe that the owners describe as "Brooklyn lounge". While all are welcome, this gay bar is an especially good choice for those interested in checking out the muscular-bear bartenders and staff. Although newer on the scene (it was established in 2016), Eagle is fast becoming one of the most popular international bars in Ni-chome. A second location, Eagle Tokyo Blue, is in a larger basement venue and includes a show area and a tiny club room hidden down a hall of rainbow arched lights.
3. Bar Gold Finger
Vibe: Cozy, intimate
Cover: No
One of the oldest lesbian bars in Ni-chome, Bar Gold Finger has been providing a safe and inclusive space for the women of the community since 1991. The friendly staff, free popcorn and karaoke make for a warm and welcoming environment, and it's a great place to mix and mingle. Most nights all are welcome to the party, but Saturdays are women only and Mondays are FTM Bois Bar (female to male).
4. Arty Farty
Vibe: Rowdy, fun
Cover: Usually one drink, and a stamp gets you admission to its sister bar, The Annex.
A staple of the Ni-chome scene, Arty Farty is where you go to get your dance on with a mixed, international crowd. By Western standards, this club is tiny, but the stage does include stripper poles that braver patrons frequently make use of. Be warned: on the weekends it can get exceptionally crowded, hot, and steamy.
5. Dragon Men
Vibe: Dancey, colorful
Cover: Varies based on event and gender; admission for ladies is generally higher than for men.
Another fabulous choice for dancing, but with a flashier ambience. Dragon Men is also a great place for mingling and eye candy, particularly the handsome (and frequently shirtless) bartenders and staff. Add the fit, scantily-clad go-go boys on weekends, and you are guaranteed a good time.
Also. . . if you are looking for a cheap drink and a good place to meet other party-goers, I would suggest stopping by a local conbini. The 7-eleven at 2-Chome-6-4 is right at the beginning of the Ni-chome area and a popular spot for locals to pre-game and hang out before heading into the fray.
Stay safe, be kind, and Happy Pride!
Author: Mo Stone