Kaori Sakamoto Seizes Lead After Short Program at Japan Championships
Opening with a strong double axel, Kaori Sakamoto delighted the crowd with a near-flawless performance to "Rock With U" in her short program.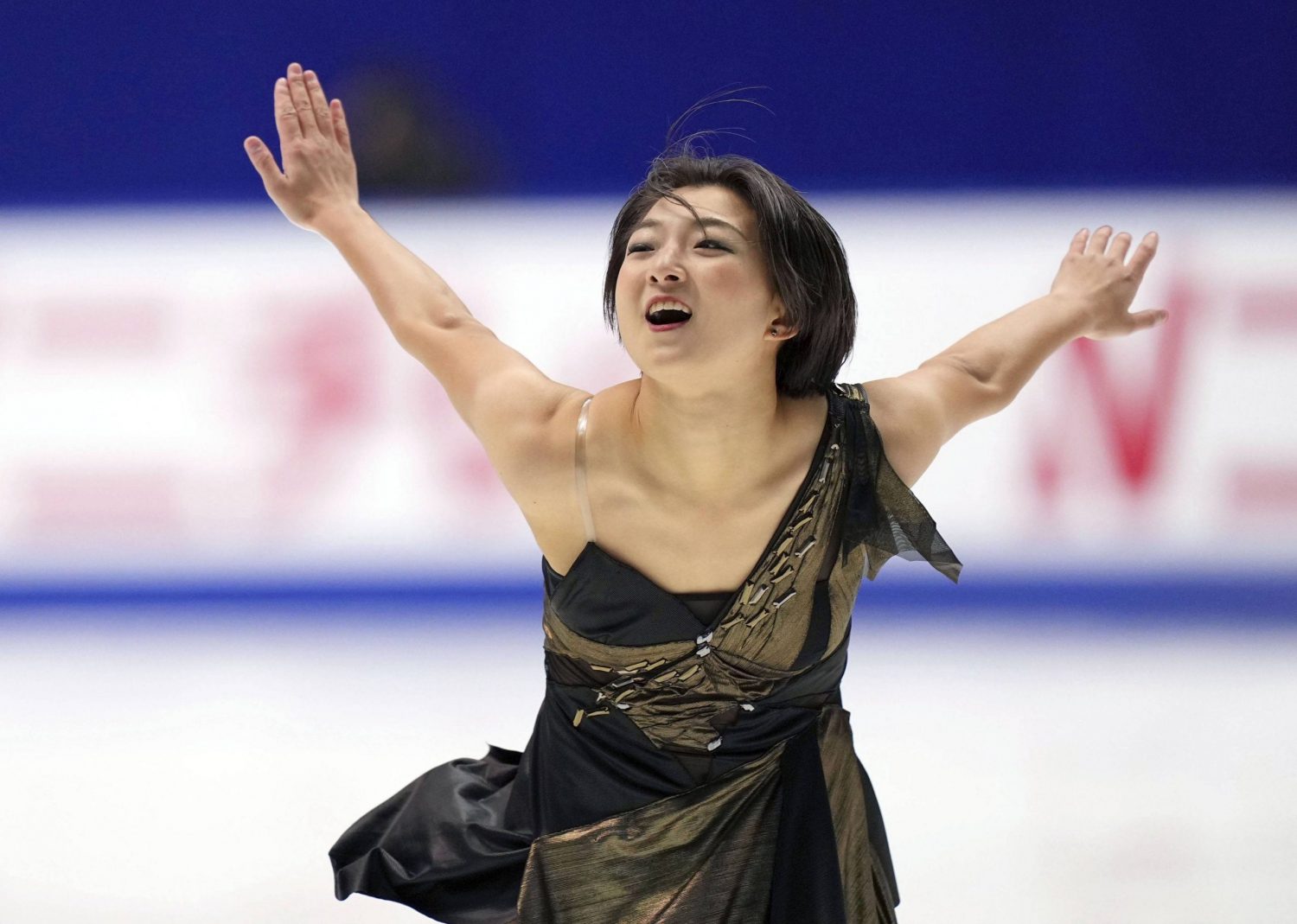 This article first appeared on SportsLook, JAPAN Forward's dedicated sports website.
World champion Kaori Sakamoto is in first place after a sublime short program at the Japan Championships on Thursday night, December 22 in Kadoma, Osaka Prefecture.
Following a shaky outing that saw her finish fifth at the Grand Prix Final in Italy two weeks ago, Sakamoto appears to have regained her equilibrium.
Sakamoto, the bronze medalist at the Beijing Olympics, leads with 77.79 points. Sakamoto's training partner Mai Mihara, who won the GP Final, is in second at 74.70. Mone Chiba, the silver medalist at the Japan Junior Championships last month, is third on 71.06.
Junior Grand Prix Final champion Mao Shimada stands in fourth with 70.28, while Saki Miyake is a surprise in fifth at 66.29.
Two-time champion Rika Kihira (60.43) struggled with her jumps and is in 11th place, while Rinka Watanabe (56.23), who finished fourth at the GP Final, had a poor outing and is way off the pace in 18th.
Read the full story on SportsLook.

Author: Jack Gallagher
The author is a veteran sports journalist and one of the world's foremost figure skating experts. Find articles and podcasts by Jack on his author page, here, and find him on Twitter @sportsjapan.