Kyary Pamyu Pamyu: Looking Back on a Decade of Kawaii Cool
"When I discovered Harajuku fashion, I was able to shed my shy personality. I became someone who could speak her mind and be herself." ーKyary Pamyu Pamyu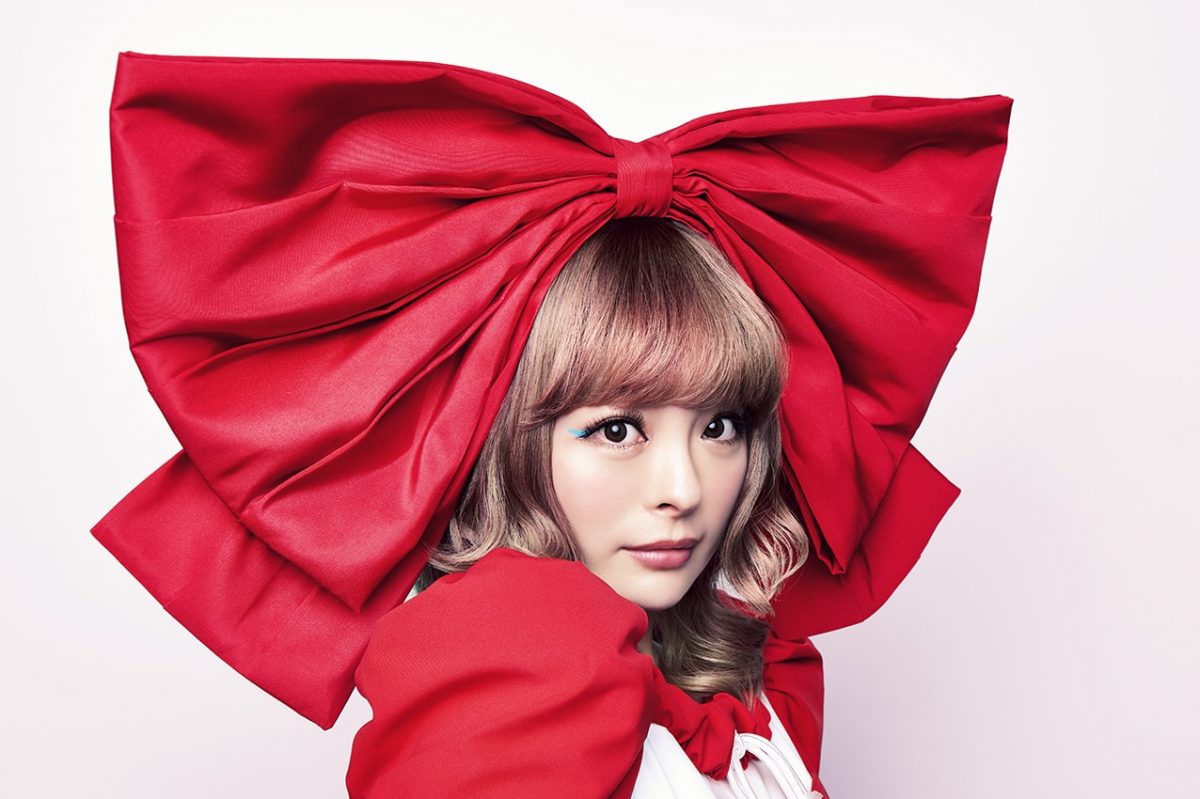 First of 2 parts


This is Part 1 of a two-part interview feature with Kyary Pamyu Pamyu, looking back at her past – part two will be published soon, looking to the future!
Debuting in July 2011 with the monster hit "PonPonPon," Kyary Pamyu Pamyu has conjured a career as one of Japan's most cherished yet unusual pop culture icons. Both at home and abroad, her chaotic mix of colorful Harajuku fashion and bizarre humor have captured an adoring audience, while a string of endlessly upbeat electronic hits by producer Yasutaka Nakata — from "Fashion Monster" to "Kimi ga Iine Kuretara" — have given her music lasting appeal.
Currently engaged in a year of activity to celebrate her 10th anniversary, Kyary Pamyu Pamyu is nursing a recent album release, Candy Racer, as well as brand-new single, "Maybe Baby," from the video game spinoff anime series Ninjala.
She is also undertaking a 30-date tour of Japan, and heading to the Coachella Valley Music and Arts Festival in Indio, California, on April 16 and 23, where she will perform alongside Billie Eilish and Doja Cat — restarting an overseas touring streak that has been on pause due to the COVID-19 pandemic.
I sat down with Kyary and her dog, Ame-chan, in a Tokyo office belonging to her management company to look back over the past decade or so, her place in kawaii culture, and her plans for the future.
Excerpts follow.


Hi, Kyary, congratulations on your 10th anniversary!
Thank you! It's been so quick. I've done so much over those 10 years that it's felt like a dash.
When you released "PonPonPon" in 2011, the reaction was incredible, both in Japan and all around the world. Do you remember how you felt at that time?
Before we released the music video for "PonPonPon" on YouTube, it was not common [in Japan] to release a full-length music video on YouTube, and when my management company and record label suggested releasing it that way, I wasn't sure it was a good idea. I thought, "If we release the whole song on YouTube, no one will buy the single."
But, in the end, we posted the whole video as a way to introduce the world to Kyary Pamyu Pamyu and "PonPonPon," and the reaction was way bigger than I had expected, especially from fans overseas. That "PonPonPon" video led to being able to do world tours, and it shaped my fate forever.


The video for "PonPonPon" has gone on to surpass 180 million views on YouTube alone. It still looks like nothing else — a riot of color and invention. How do you feel when you watch that video now?
It feels like every frame of the video is on the attack! Haha! I was only 18 years old, and there were things I could only get away with at that age. For example, there's a scene where my mouth opens and a bunch of eyeballs come out, which would have been very difficult to do if I had been a well-known celebrity, as there would have been concerns over how it would be received.
But this was a music video by a complete unknown, so I could do things then that I couldn't do now.
At that time, AKB48 and Momoiro Clover Z were among the most popular pop acts, and the charts were dominated by traditional J-pop and idol artists. And then along came Kyary Pamyu Pamyu, radically different from everything else. What do you think it was about you that caught the imagination of fans?
I think most people's initial reaction was, "What the heck is this?" My name is unusual, the whole concept was strange, and I think that stirred a fascination.
Once people were interested, they would listen to the excellent music produced by Yasutaka Nakata and enjoy the music itself.


When did you first realize you had become a star?
There was a show on TV where the performers did impressions of celebrities, and I saw someone doing an impression of me, singing one of my songs. They usually only do imitations of someone who is famous or who is trending, so the fact that they were mimicking me made me realize that I had become well-known. It made me realize that there was something iconic about my public image.


Between your unusual fashion sense and positive lyrics, your songs contain a strong message about being yourself, which really stood out at the time — and still does now.
When I was in high school, I became interested in Harajuku fashion. Until then, I had been just a regular schoolgirl, and I had a normal life.
But when I discovered Harajuku fashion, I was able to shed my shy personality. I became someone who could speak her mind and be herself. So when I was around 16 to 18 years old, that's when I really realized the importance of following my interests and being myself.
When I started performing as Kyary Pamyu Pamyu, I received a lot of negative comments about the way I dressed, and that I was a bad representative for Japan. But by that time I knew how important it was to express yourself and to be proud of yourself, and I wanted to spread that message. I discussed it with my producer, Yasutaka Nakata, and we ended up with songs like "Fashion Monster" and "Mondai Girl" that are about being yourself.


Harajuku fashion has evolved over the years, but one constant is that it takes a huge amount of influence from both Western and Japanese fashion. I believe you personally took some influence from Western artists such as Lady Gaga and Gwen Stefani, so it's interesting that you have gone on to become a global ambassador for Japanese pop culture.
Yes, that's right. Since I was in high school I have been a fan of Gwen Stefani, Lady Gaga, and Katy Perry. I would watch their music videos all the time, and I was impressed by the worlds they created for themselves.
I internalized that inspiration, and what came out was something different. Later, Katy Perry actually complimented my work, and it felt so strange. To be so inspired by her and then have her compliment me on my own expression was a really strange feeling.


You have been strongly embraced by a global audience, and since your debut the word "kawaii" and the concept of kawaii have become commonplace online. In Japan, kawaii culture has evolved over the years, but how do you feel audiences overseas have connected with it?
In terms of how it has evolved, the word "kawaii" as it is written in English feels to me like a word that applies to a Western view of Japanese culture.
Recently, with the effects of the COVID-19 pandemic, Harajuku has lost its spirit a little, because people are staying home and many famous stores have closed down. So I'd like to be able to do something to help it regain that spark.
But when I look at Instagram or TikTok, it looks like people overseas are finding ways to have fun, doing cosplay and other cool things, so it feels like kawaii culture is actually faring better overseas than it is in Japan. This is a time when things are changing, so I hope something fresh will arise in Harajuku."
In addition to music, you also do modeling, appear in commercials, and have your own fashion brands, including a fragrance (Nostalgia Syndrome), hair-care brand (Curuput), and more. What would you consider your job title to be?
About two years after my debut, I started to worry that I was doing too many different things. I was like: "What is my job, anyway? Am I someone who will do just anything?"
I decided to focus more on music, and I shifted my career in that direction. But, now that 10 years have passed, I feel like I should do all kinds of things. Recently, I produced my own fragrance brand, Nostalgia Syndrome, and launched my own record label, KRK LAB, and I hope to reach as many people as possible.


That's it for Part one! Please look out for part two, coming soon on JAPAN Forward.


Kyary Pamyu Pamyu is currently on tour in Japan through July 18. She will perform at the Coachella Valley Music and Arts Festival in Indio, California on April 16 and 23. Her latest single "Maybe Baby" from the anime series Ninjala is out now on all major download and streaming platforms. For more information, visit her website at http://kyary.asobisystem.com/english/
Author: Daniel Robson
Daniel Robson is chief editor of videogame news site IGN Japan. Read his series Gamer's World on JAPAN Forward, and find him on Twitter here.