'Let's End With A Smile': J-Pop Idol Group Arashi Bows Out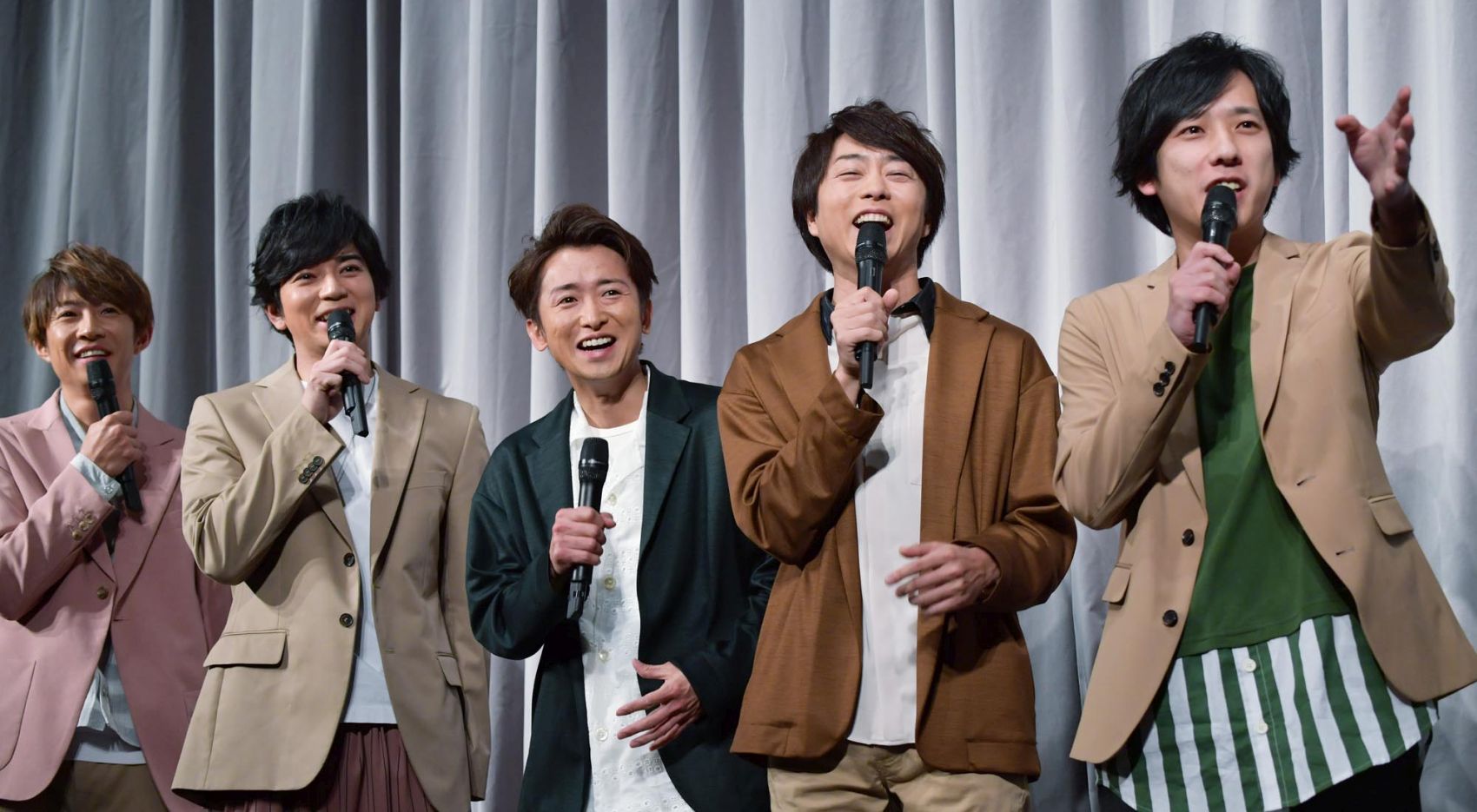 The male idol group perhaps most associated with Japan — Arashi — is to be no more. The five members of the popular boy band held a press conference on Sunday January 27, where 38-year-old leader Satoshi Ohno announced that the group is planning to suspend activities by the end of 2020.
Ohno added that he is planning to take a break from the entertainment industry.
Wearing colorful jackets, the five members of the group — half-laughing and half-crying — held an hour-long press conference, responding to questions from the press and discussing their reasons for taking this decision.
"It's not that I was tired of the group, but I thought it was time to get some distance, stop for a second, and reexamine myself," explained Ohno.
Showing how united the five members are, group member Sho Sakurai, 37, repeatedly stressed, "If it's not all of us, it's not Arashi."
Ohno explained how the decision was reached: "We exchanged thoughts and expressed what we felt about the situation. And when the other members told me, 'Let's end with a smile,' that was really hard," said the group leader, as he choked back tears.
When asked whether the decision of the leader led to a fight among other members, the other four assertively denied the statement.
The other members said, smiling: "But people wrote about it, didn't they?" "We should have just lied about it." "We really didn't fight about it though."
The press conference, more than anything, seemed to reveal that these five men, who have spent the better part of their career of 20 years together, have a very strong bond.
When asked about their popularity with fans, the group stressed over and over again: "We want to thank our fans for the support over these coming two years."
Band member Jun Matsumoto, 35, also explained fans will realize there are no ill feelings between the members. "From tomorrow, when fans will see us on television or at events, they will be able to see for themselves how we act as a group. And, hopefully, they will be relieved by what they see."
Ohno also said he plans on taking a break from the entertainment industry — as well as from the group — for a while. How long this will last is still uncertain.
But, Ohno stressed, he still plans on keeping in shape: "I will still be affiliated with the company, so I will have to work at staying in shape. If not, were I to go back into the industry, then people might be like, 'What happened to that guy?' And that would not be very pleasant!"
As he said that, the other four members of the band collapsed in collective laughter.
(Click here to read the original article in Japanese.)
Author: JAPAN Forward