Life on the Road – Winter Vacation in Japan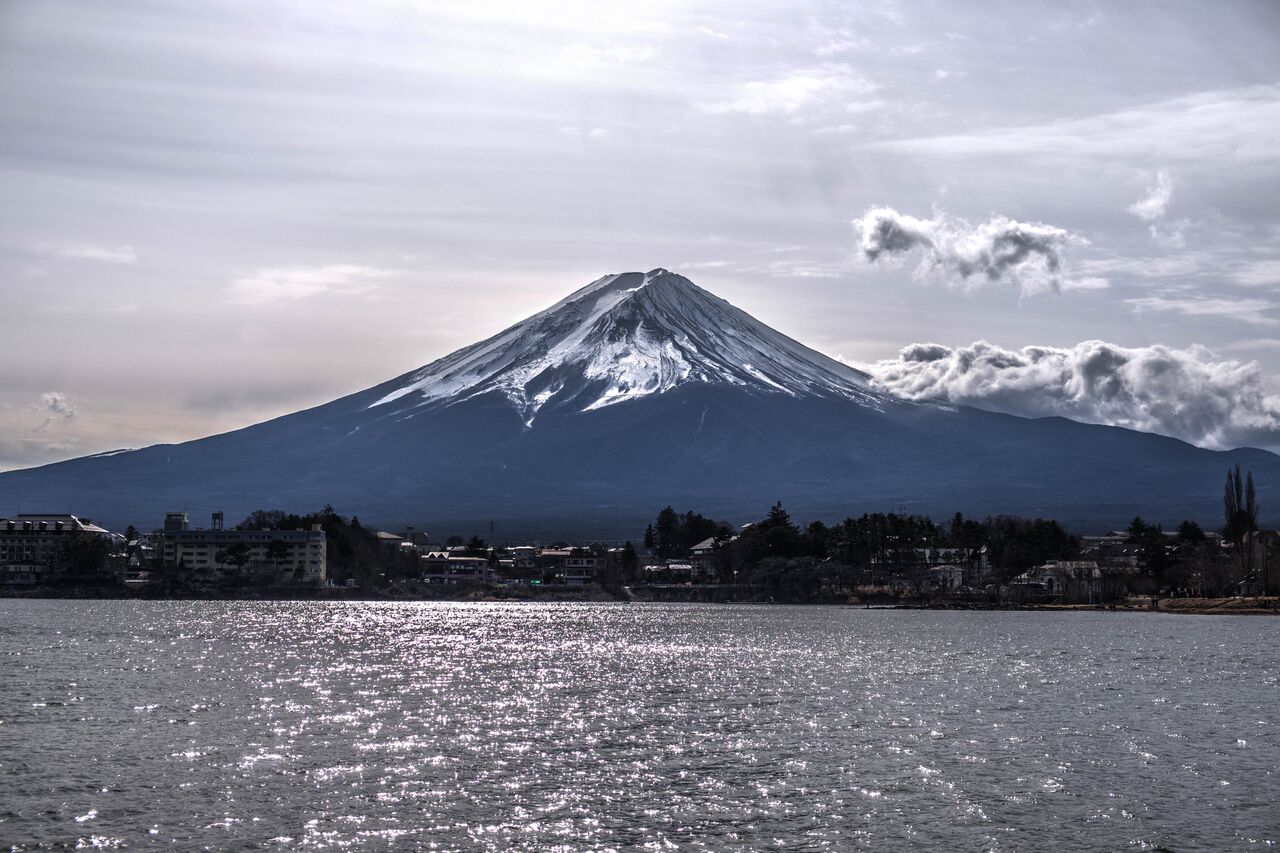 Driving was never really an option for me, until I started working in Japan. Despite having a driver's licence for over 10 years, I had always relied on the public transportation system – no matter whether I was at home in the UK or on vacation somewhere around the world.

Little did I know how much that was going to change when I moved to Japan.
On previous trips to Japan, I was able to make full use of the JR Rail Pass. The rail pass, which is for visitors to Japan, enabled me to travel all over the country using the shinkansen, local JR trains and even a few ferries such the iconic ferry that sails to Miyajima island from Hiroshima.
Now that I am now working in Japan, I am no longer eligible for the JR Rail Pass. So, I thought the winter holiday would be a good time to put my driving skills to the test.
For this trip, I wanted to travel to places that were relatively close to Fukushima. I decided to go to Nikko, Nagano, Yamanashi, Toyama and Niigata. To do this, I made use of the public holidays around the New Year as well as my nenkyu (annual leave) to give me the time I needed.
Traveling on this mini adventure alongside me was a fellow English teacher from a neighboring village who put together a full itinerary for our journey.
We decided to go in my car as I wanted to gain more driving experience in different weather conditions.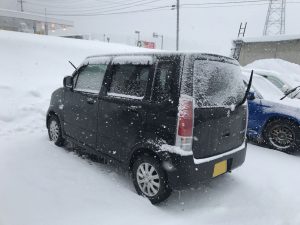 As you may already know, Japan is one of the best-connected countries in the world in terms of its public transportation system. The same is true for its express highways – they can take you to almost any corner of the country with ease.
The majority of these express highways are tolled. They can be quite expensive, unless you split the cost with your travel companions. Another way to save is to have your car fitted with ETC (electronic toll collection) which gives you discounts on certain routes at particular times, as well as faster passage through the toll gates.
My first experience driving in heavy snow was in Nagano, and what an experience it was. As we were driving to the Jigokudani Monkey Park, I saw a large car lying almost vertically after it had driven into a ditch. The driver was safely outside of the car, so I pulled over to see how he was. After a few minutes of talking with him, I went to drive off, only to find that my own car was then stuck in the snow!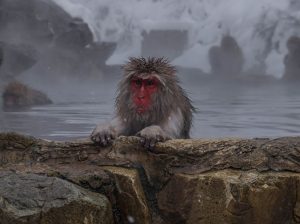 As we needed six different places to stay for this trip, we decided to use Airbnb. It was my first-time using Airbnb in Japan and I am happy to report that it was a positive experience.
Airbnb has had some difficulty in Japan over the last 12 months as new laws have required Airbnb homeowners to register their properties with the local authorities. The only difficulty we had with Airbnb was actually finding some of the properties, as Google Maps took us on some strange routes. In some cases, the Airbnb owners sent us their exact coordinates that we could copy and paste into Google Maps to show us the right route.
On this trip I developed a new-found respect for convenience stores in Japan, which are called as konbini's. Whenever we needed a coffee, quick food on the go or a bathroom break, we would drive to either a 7-Eleven, Lawson or FamilyMart and know we were in safe hands. We went to the convenience stores so often during this trip that I can now communicate with the store clerks in almost fluent in Japanese.
The most surprising discovery I made about Japan on this trip is how much the climate varies from prefecture to prefecture. When we were in Nagano, there was no mistaking it – we were very much in the midst of winter. Then, when we traveled a few hours down to Yamanashi Prefecture to see Mount Fuji, it felt more like summer.
It really is quite amazing to be in one country where you can experience any type of climate throughout the year.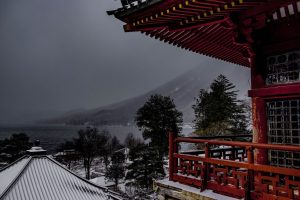 Japan, without question, brings out the adventurer in me. At the same time, I can't help but think that I should have traveled a lot more around the UK while I was there.
That being said, wherever you are this winter I urge you to go out and explore something new. There are so many wonderful experiences just waiting to be discovered.
Author: Senol Hasan