Living in the City? Try Hand Picking at Strawberry Farms
Green and red, fragrant and sweet! There are so many opportunities to pick your own strawberries in Kanagawa. Here's what we found.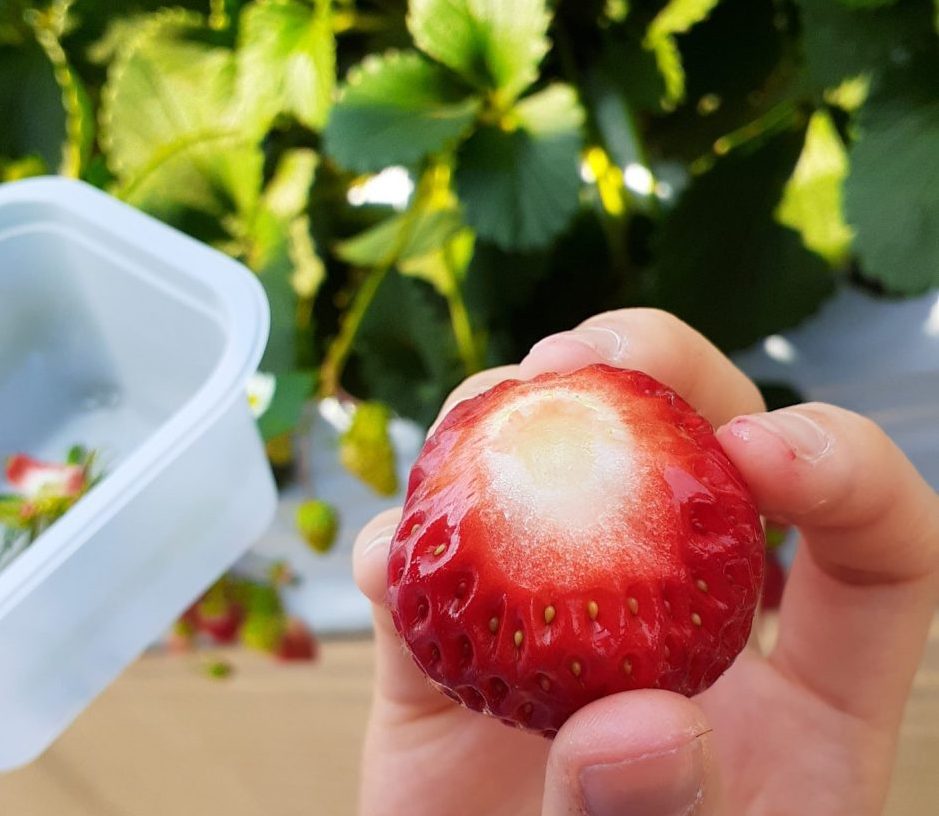 Recently I went to a strawberry farm called Nagashima Nouen, located in the Miura Peninsula of Kanagawa, to pick strawberries, which comes highly recommended.
The plan I chose was 30 minutes long of unlimited strawberry picking. There was a signboard at the registration desk in both Japanese and English instructing participants to:
Only eat the ripe strawberries
Eat all the picked strawberries
Stay within the greenhouse while eating, and
Follow safety regulations.
After receiving a plastic plate to hold my picked strawberries, the rules were explained, including advice on how to snap off the strawberries at the right angle to avoid leaving uneaten parts,
There was no need to worry about the number of strawberries that would be left, as the designated space for picking berries was limited for the sake of others coming later.
The strawberries were grown at an appropriate height that doesn't require elderly people to crouch or young children to request help from parents to reach. That made it a fun experience available to a wide range of people, regardless of age.
The farm where I picked my strawberries gave out free condensed milk to dip our picks in, but it was not needed ー the strawberries were so juicy, soft, and sweet. By the end of the 30 minute picking time, I felt as full as if I'd finished a full meal ー all made of strawberries.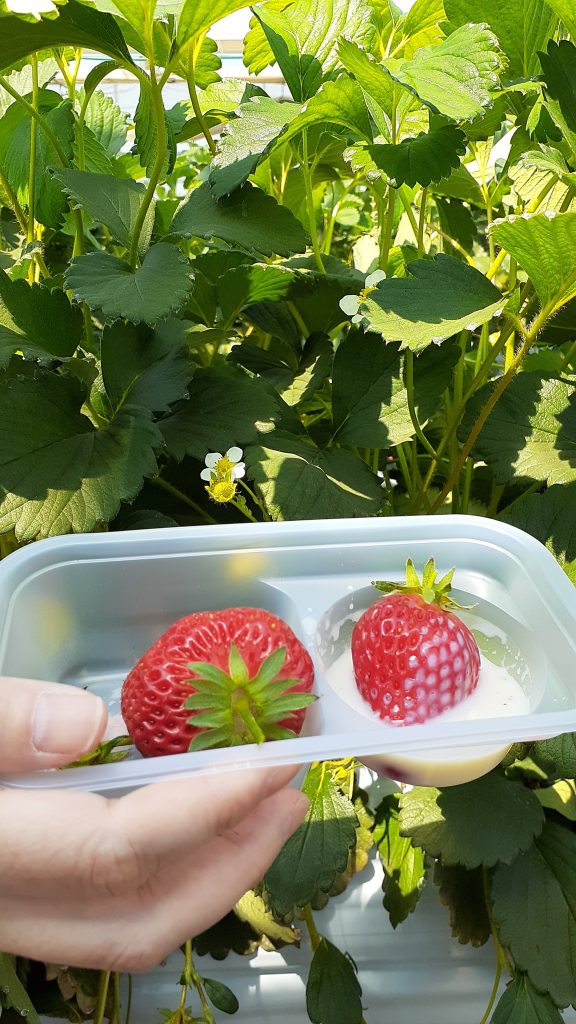 Choose Your Farm
You can choose which farm to go to, depending on the strawberry brand that is grown there. The one I picked is called benihoppe (紅ほっぺ, "red cheeks"). It's known for its sweet taste and is mainly grown in the Shizuoka region. Aside from this variety, there are nearly 70 types of strawberries in Japan, 15 of which are grown for the grocery shelves.
Some farms allow you to take home the strawberries you pick. Some plans include cooking classes that teach you the best strawberry recipes. Certain fruit farms also grow other fruits such as grapes, pears, or melons for picking.
Make sure to properly do your research to ensure that you have chosen the best plan offered.
Here are some tips from the farmers: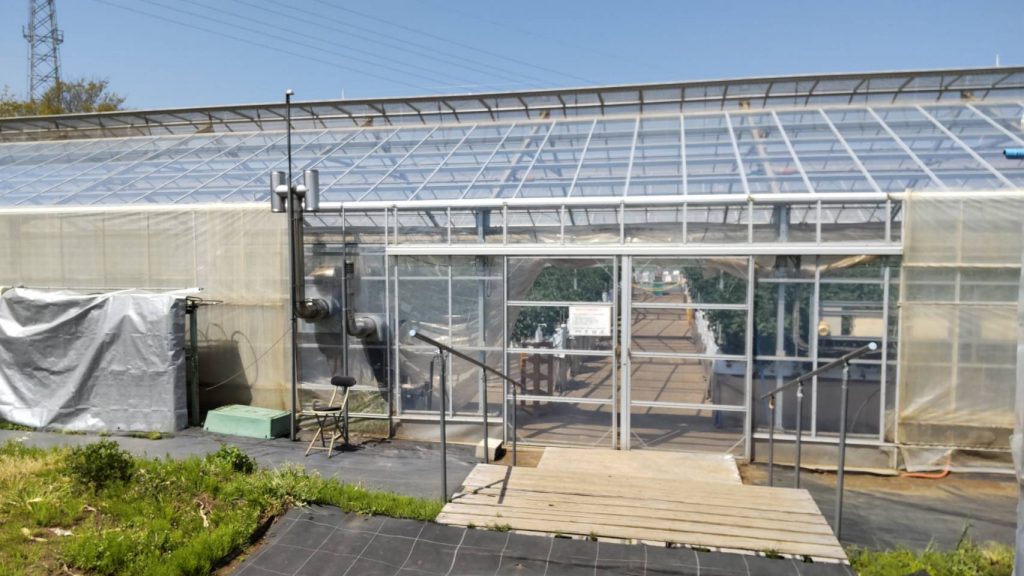 Go on Cooler Days
I visited the farm on a particularly hot day in the middle of April, and the sun burnt the back of my neck. That was the only downside.
Pick Until June, or All Year Round
Recently there are strawberry farms made specifically for strawberry-picking, offering the best fruit all year long. The place I visited also allows visitors to pick ripe fruit until June, even though I went in April. There is no rule that you need to pick these berries in the hot greenhouses under the blazing sun; just visit whenever you like.
There are no worries about the short strawberry season ー you still have plenty of time.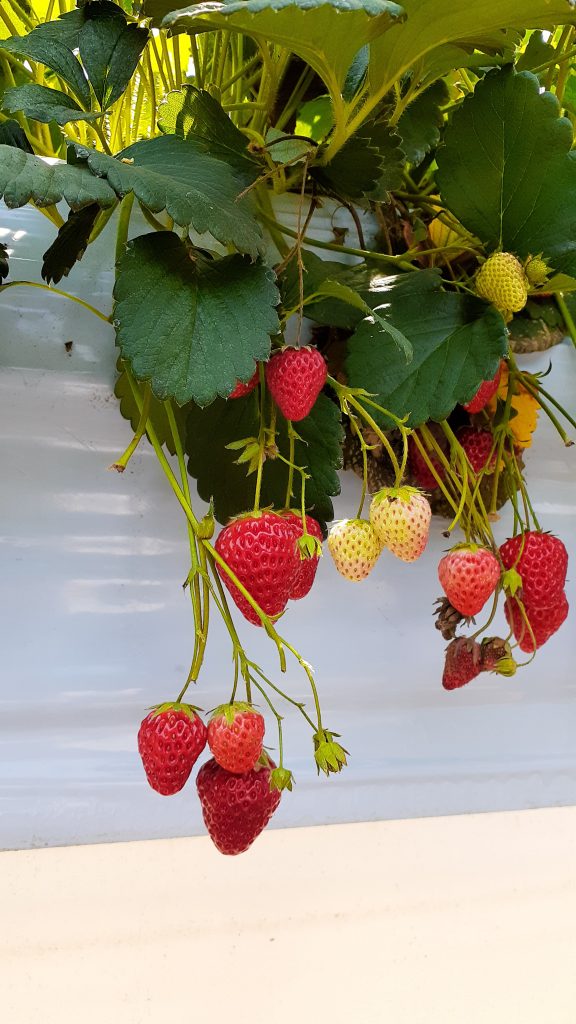 Here's Some Good Places to Go:
Here are a few places where you can still pick your strawberries and what brand they are.
Here are some places that are easy to access for foreigners:
Enjoy!


Author: Moa Maeda
Find other blog pieces by Moa Maeda at this link.