Looking for the 'Angel of Curaçao': The Unknown Hero of Jewish Refugees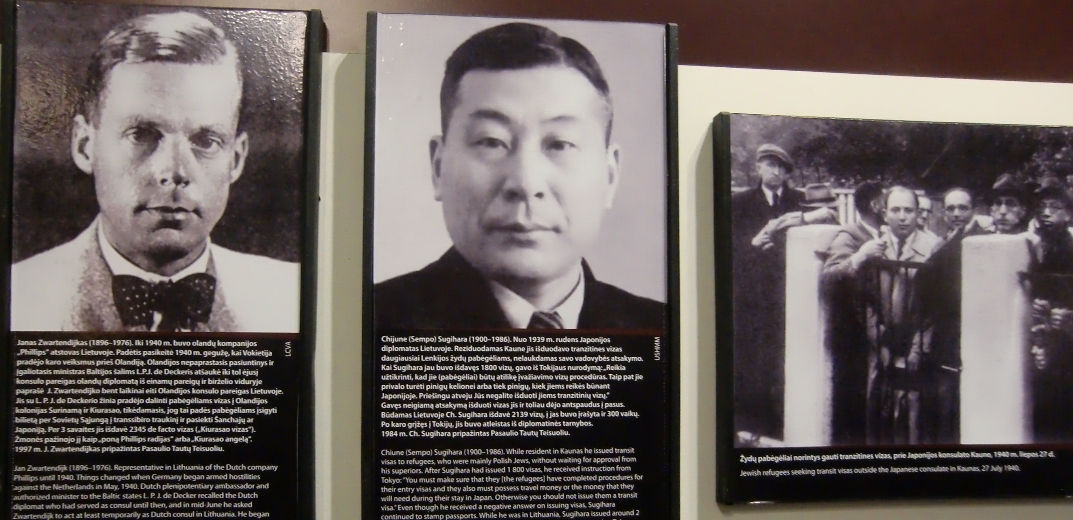 Jan Zwartendijk on the left and Chiune Sugihara. The picture was taken at Holocaust Museum at Vilnius.
Last of two parts
(Part 1: Japanese Visas That Saved Jewish Refugees Are Just Half of the Story)
I wondered why Jan Zwartendijk's achievement was not known even in his own country. One of the reasons is that the Curaҫao visas were made expediently, and not as proper visas. Strictly speaking, a visa was unnecessary for entry to Curaҫao, but the permission of the governor of Curaçao was required for landing. So Zwartendijk intentionally not only omitted the term "should have the permission of the local governor," but also noted "no visa needed" and he issued the permits.
For this reason, most probably, the Netherlands government later took the position that they did not approve the Curaçao visas that were issued. In other words, the government could not justify Zwartendijk's actions, and therefore could not agree to approve them totally.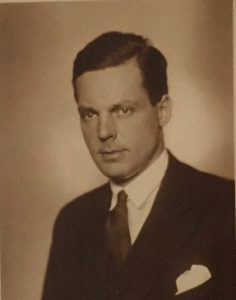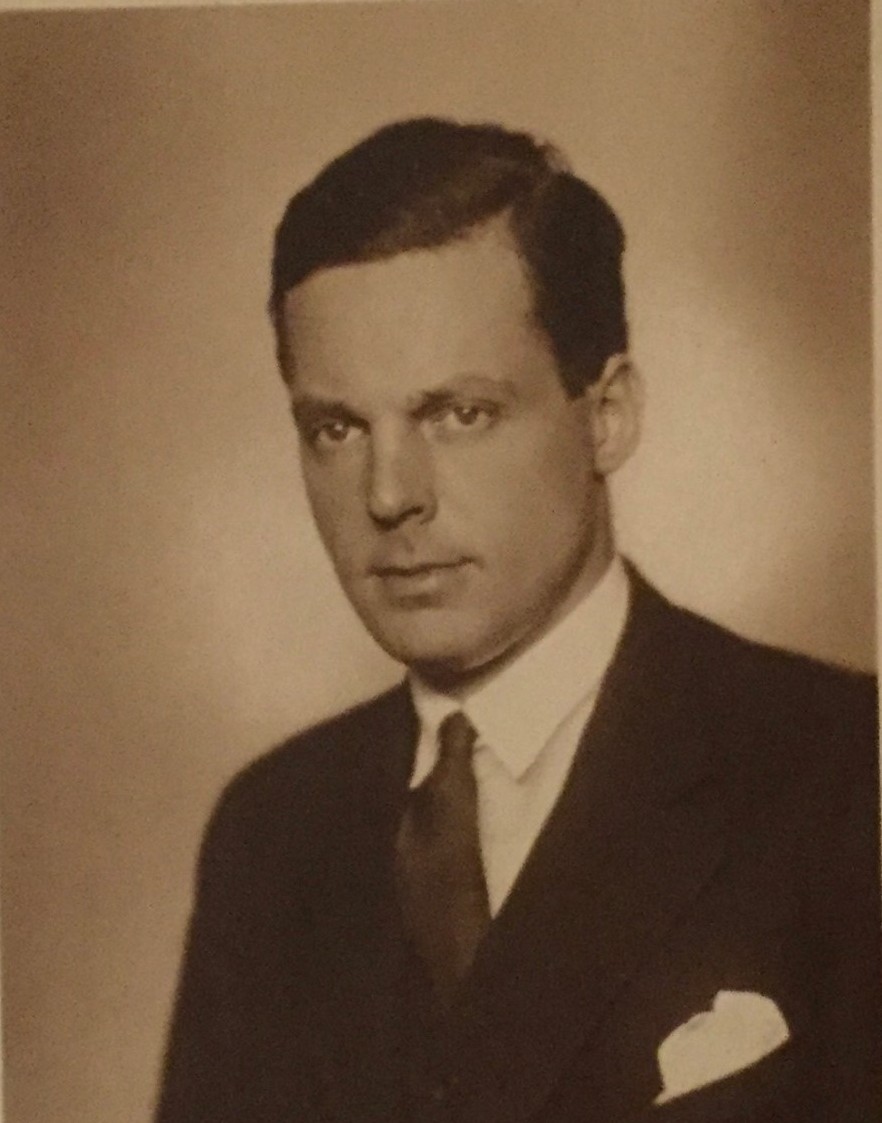 Another reason that Zwartendijk's act is not properly recognized in Netherlands until now was the political situation at that time. In May 1940, the Netherlands was occupied by Nazi Germany. What would have happened if Nazi Germany knew that the Netherlands consul had helped Jewish refugees escape?
Naturally, the Japanese Consul Chiune Sugihara took a risk as well by issuing the visas. However, unlike the Netherlands under German occupation, Japan was Germany's ally. There is no way that the Nazi guards could have stepped into an allied country's consulate, saying, "What you are doing is disgraceful," and arrest the diplomat.
In contrast, in the case of the Netherlands occupied by the Nazis, people had learned that anyone defying Nazi wishes was committing an act of treason and could be gunned down. In light of this terrible danger, full preparedness was needed to issue visas for the Jews. The Curaçao visa was indeed a "visa for life" offered in exchange for the life of the Netherlands consul.
In August 1940, the Netherlands Consulate at Kaunas in Lithuania was closed down and Zwartendijk returned to the Netherlands. Until the end of the war in 1945, he literally must have been holding his breath at every moment.
After World War II ended, the embers of war were still smoldering. Jan Zwartendijk and his family were forced to live quietly for this reason, withholding the fact that he had issued visas to Jewish refugees. Even after his acts were revealed, the Netherlands government never publicized the facts.
On the other hand, in this respect, Chiune Sugihara fared better. He was obliged to retire from the Ministry of Foreign Affairs right after returning home. After experiencing various hardships, Sugihara got a job in foreign trade. Sugihara visa recipients found him during his overseas work in Moscow.
During the war, the lives of many Jews were saved by Sugihara. Upon learning this fact, many were eager to return the favor to Sugihara. After some survivors lobbied Israeli government officials, Sugihara was awarded Yad Vashem's award as "Righteous Among the Nations" from the Israeli government a year before his death in 1985. In the sense that the achievement was recognized before he died, Sugihara must have been very happy.
Jan Zwartendijk passed away in 1976. The Israeli government finally recognized his achievements posthumously. The Yad Vashem "Righteous Among the Nations" honor was bestowed on him 21 years after his death.
Both Sugihara and Zwartendijk devoted themselves to the deliverance of the Jewish people as diplomats, but the evaluation of their achievements showed quite a contrast. In Zwartendijk's native country, the Netherlands, some continued to honor his activities, but there is nothing compared to the acclaim Sugihara has acquired in Japan.
However, there were some among the Jewish people who kept inquiring about Zwartendijk's whereabouts in memory of his actions. He was called "Curaҫao's Angel" among Jews who fled from the hands of the Nazis. They were probably motivated by thoughts like, "What is that Angel of Curaҫao doing? We must find him and express our gratitude as Jews!"
Twenty years ago, a group of survivors saved by Curaҫao visas visited New York City from Israel. They cooperated with survivors living in New York, and invited Zwartendijk's children for a meeting of gratitude.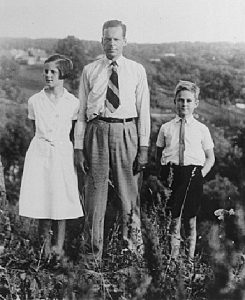 Former Jewish refugees never forgot the favor received from Zwartendijk. They collected signatures and led a campaign that the Angel of Curaçao should be given a Yad Vashem Award. They continued to appeal to the Israeli government. As I mentioned, Zwartendijk was conferred the award in 1997.
As a result a movement belatedly spread in the Netherlands to honor the humanitarian diplomat in his own country. In 2016, a television drama aired, and a publishing plan for a Zwartendijk biography is shaping up. The book, by a well-known author, will be published in 2018.
My research about the drama of Jewish refugees escaping the Nazis during World War II was originally triggered by one photo album. It was when I was at the Japan National Tourism Organization that my former boss, Mr. Tatsuo Osako, showed the album to me. During the war, as an official of Japan Tourist Bureau (currently JTB), Mr. Osako was involved in the maritime transportation of Jews escaping through Japan to America and Israel. (In particular, he was involved in assisting transit from Vladivostok to Tsuruga, Fukui Prefecture.) In the album, there were seven photographs of mostly Jewish men and women that Osako cared for on his boat duty.
It was September 2010 when I started my journey of searching for and investigating Sugihara survivors in the United States. One of them was Benjamin Fishoff, an 87-year-old banker. He had been seeking to land in Tsuruga with a Sugihara visa but had to turn back once to Vladivostok because he did not have a Curaҫao visa, Fishoff told me. Although I had heard stories about Curaçao visas and Zwartendijk from the persons concerned, I think I wasn't paying much attention at the time.
However, as my knowledge of Curaçao visas deepened, I started to reflect on the fact that, without Curaçao visas, Sugihara visas could not have been arranged. Therefore, we Japanese should show respect not only to our Japanese brother Chiune Sugihara, but also extend honor to Jan Zwartendijk, who issued Curaҫao visas. Such a thought grows stronger day by day.
In recent years, Japanese school textbooks have covered Chiune Sugihara and praised him as a person that Japan can be proud. There are absolutely no objections to that. But the existence of the Netherlands consul who rescued Jews, besides Sugihara, and the fact that Curaҫao visas were a necessary condition in the background for arranging Sugihara visas, are things we ought to know.
Good intentions of countless people saved the life of Jewish people. Jewish people who left Lithuania with Sugihara visas and Curaҫao visas must have experienced indescribable hardships. In the background, enabling them to pass through Japan to safely travel to the United States, Canada, Australia, and Israel, there would have been an abundance of the good faith of countless people.
Saburo Nei, acting consulate-general of Japan in Vladivostok at the time, also recognized the Sugihara visa "Issued by the Ministry of Foreign Affairs of Japan" and approved the departure of the Jews. Jewish refugees aboard the ship, Amakusa Maru, traveled over the Japan Sea. With Osako's devoted assistance, they landed in Tsuruga, Japan.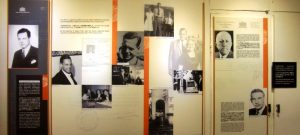 Picture taken at the Sugihara House at Kaunas.
As people in Tsuruga warmly welcomed the sudden appearance of the large number of Jewish refugees, a wide variety of actions in support were carried out, such as presenting food to feed people and opening public baths just to the refugees.
Also, in Kobe, Hebrew scholar Dr. Setsuzou Kotsuji banqueted local senior police officers and successfully extended the duration of the Jewish people's stay. Without such cooperation of the people in Tsuruga and Kobe, thousands of Jewish refugees could not possibly have been sent safely to their third country, the last stop on their journey to freedom.
However, in the current situation, stories of these anonymous people are almost totally untold. Without showing the whole picture in which all these famous and obscure people have supported this escape drama, an accurate historical awareness cannot arise. I would like to proclaim this loudly.
At the Yaotsu town office in Gifu Prefecture, Chiune Sugihara's hometown, they have preserved an original document, a passport bearing a Curaçao visa together with a Sugihara visa. The document was donated by a survivor named Sylvia Smoller. A replica of the document is exhibited in the Sugihara Chiune Memorial Hall in Yaotsu. Nearby in Jindounooka Park, the name of which means "Hill of Humanity," there is a bust of Chiune Sugihara. Couldn't we honor Jan Zwartendijk more in Japan by installing the bust of Zwartendijk sitting next to Chiune Sugihara's?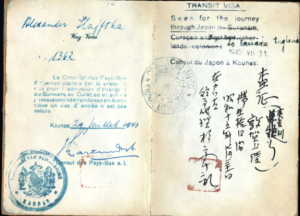 Along with Chiune Sugihara, there were more people who dedicated their lives to the deliverance of the Jewish refugees. In addition, the escape of Jewish refugees was supported by the goodwill of many anonymous people and unsung heroes. Understanding their role and honoring their contributions should start from Japan.
AUTHOR'S NOTE: The number of Jewish refugees saved by Sugihara is said to be 6,000. This number was not claimed by Sugihara himself; rather, it is estimated on the basis that a family of three members could travel with one visa. Although the "Sugihara list" records the names of 2,139 Jewish refugees who received visas from him, it is believed that Sugihara issued more visas than this figure.
Also, taking into account the difficult situation in which he was working in those last days and hours of the consulate, it can easily be imagined that Sugihara could not record the names of those to whom he issued visas after number 2,139.
***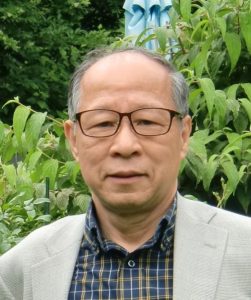 Akira Kitade was born in Mie, Japan, in 1944. After graduating from Keio University in 1966, Akira Kitade worked for the Japan National Tourism Organization, and was stationed in Geneva, Switzerland; Dallas, Texas; and Seoul, South Korea. He was appointed Convention Promotion Manager in 1998. He retired from JNTO in 2004. Akira Kitade has published several books, including Poet of the Snow, Charisma of Korea's Tourism, Pusan Harbor Tales, and, most recently, Visas of Life and the Epic Journey, a 2017 Foreign Minister Commendation recipient.