Luxury Textile Brand HOSOO Opens First Showroom in Milan
HOSOO opened its first international showroom in Milan, showing the world that tradition and innovation are complementary forces that give rise to masterpieces.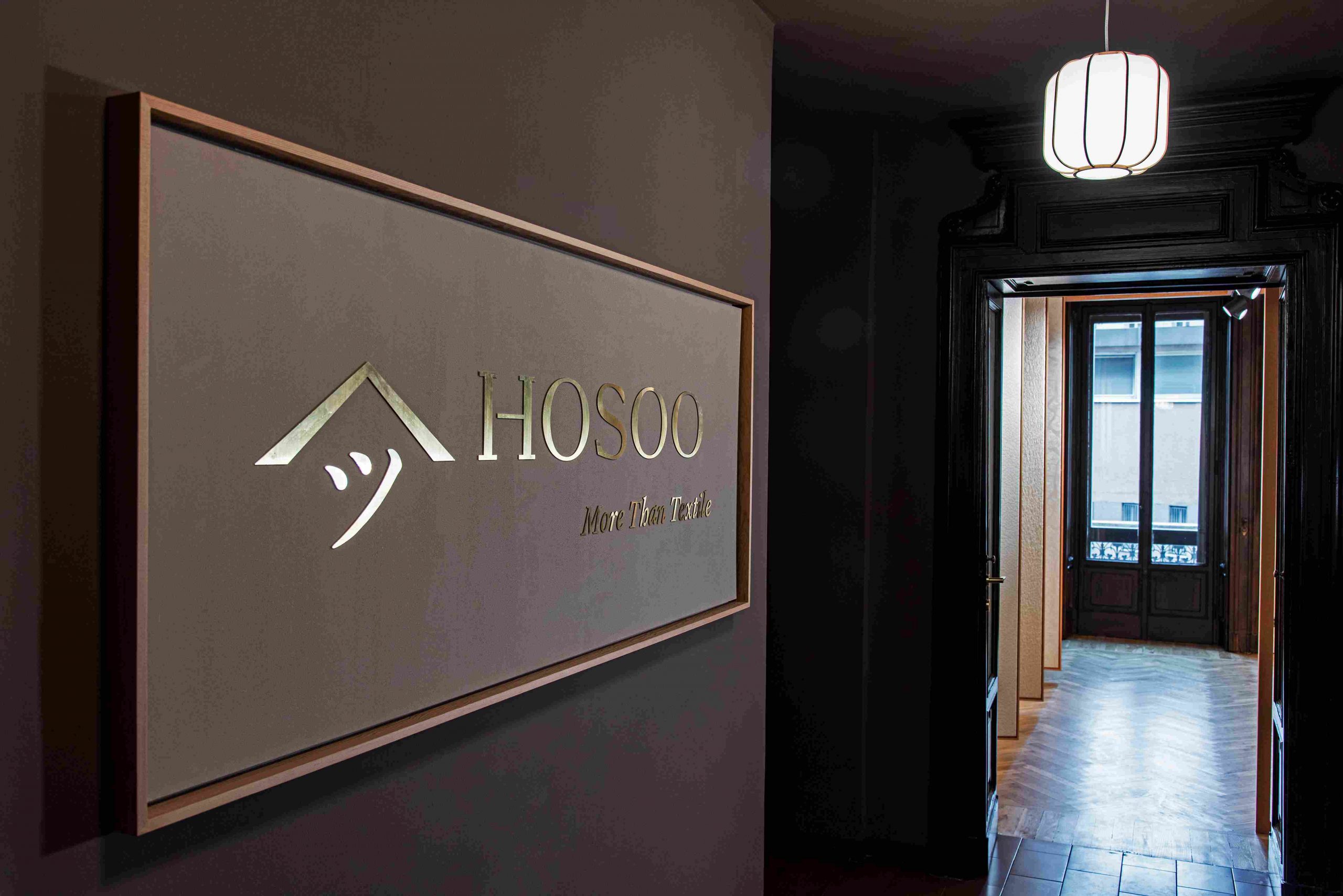 A great desire to communicate to the world through the language of beauty, tradition, and innovative techniques. This is the overarching message that young Japanese craftsmen and entrepreneurs from Kyoto are sending to the international community. Masataka Hosoo, the 12th generation of his family and heir of the HOSOO brand that bears his family name, is one such artisan.
HOSOO was established in Kyoto in 1688 and is internationally known as a leader in the creation of luxury textiles. Since its beginning, HOSOO has been a guardian of the Nishijin textile tradition. The special yarn dyeing and weaving technique was developed over 1,200 years ago and was used for garments such as kimonos. It was favored by the nobility of the Imperial Courts of Kyoto and the samurai class.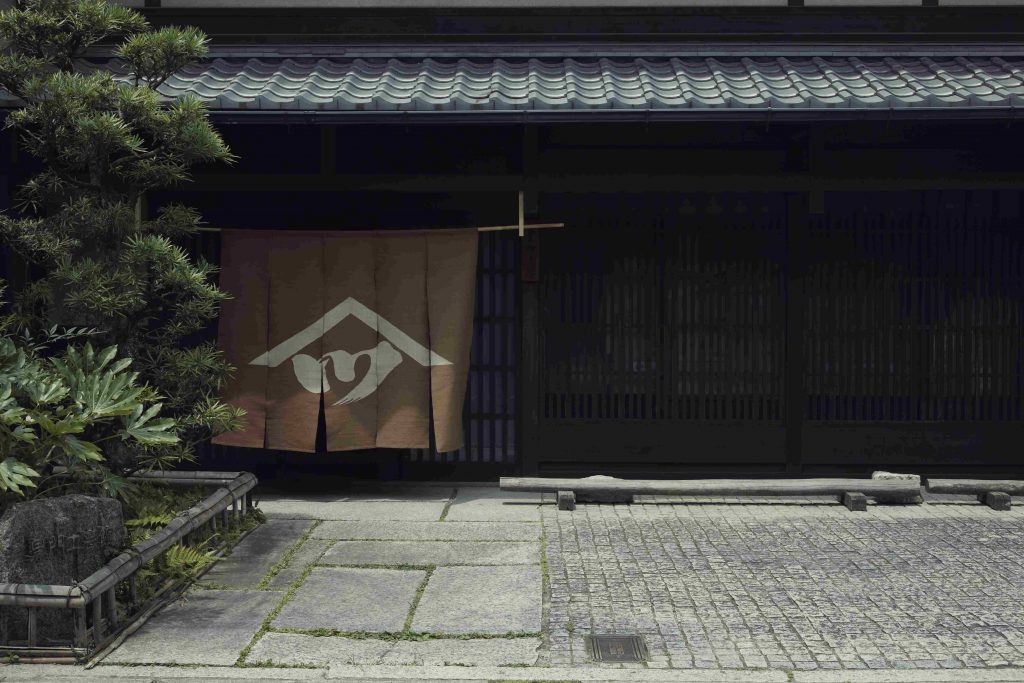 Millenium-Old Craftsmanship
Until recently, Nishijin fabrics could only be woven in widths of 30 to 32 cm (about 12 inches). However, HOSOO's innovative techniques have enabled the creation of a loom capable of weaving fabrics 150 cm (60 inches) wide, the international standard width, while adhering to traditional Nishijin weaving techniques and materials.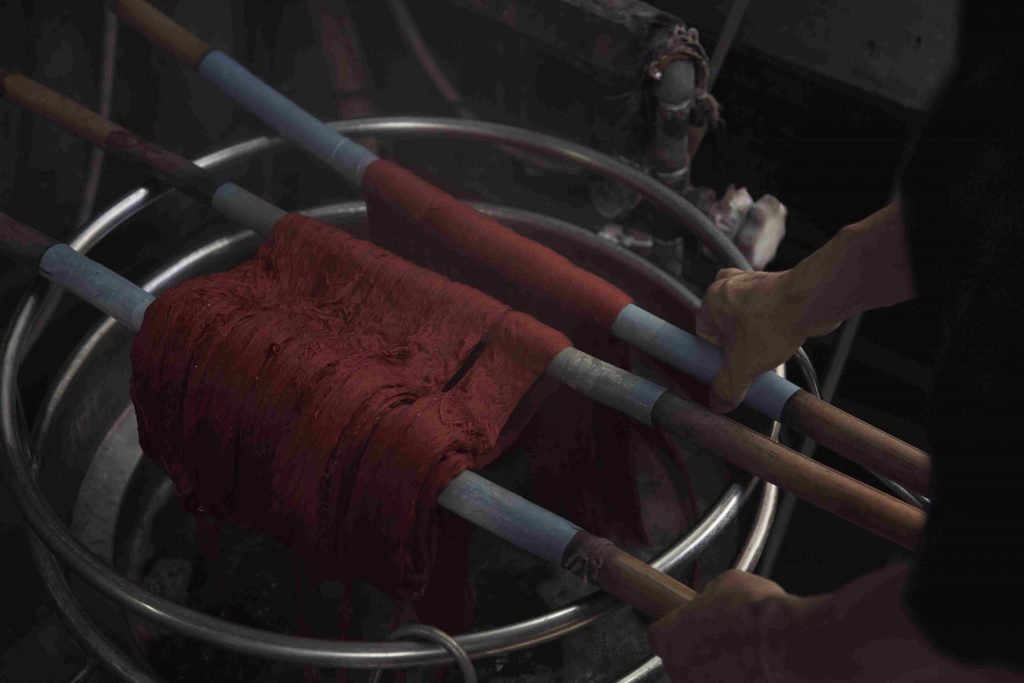 "The idea to develop a larger size loom came from my father," explains HOSOO CEO Matasaka Hosoo, who joined the company in 2008. "It took several years to perfect the new technique. But now, we are able to respond to the demands of the world market while preserving our weaving tradition."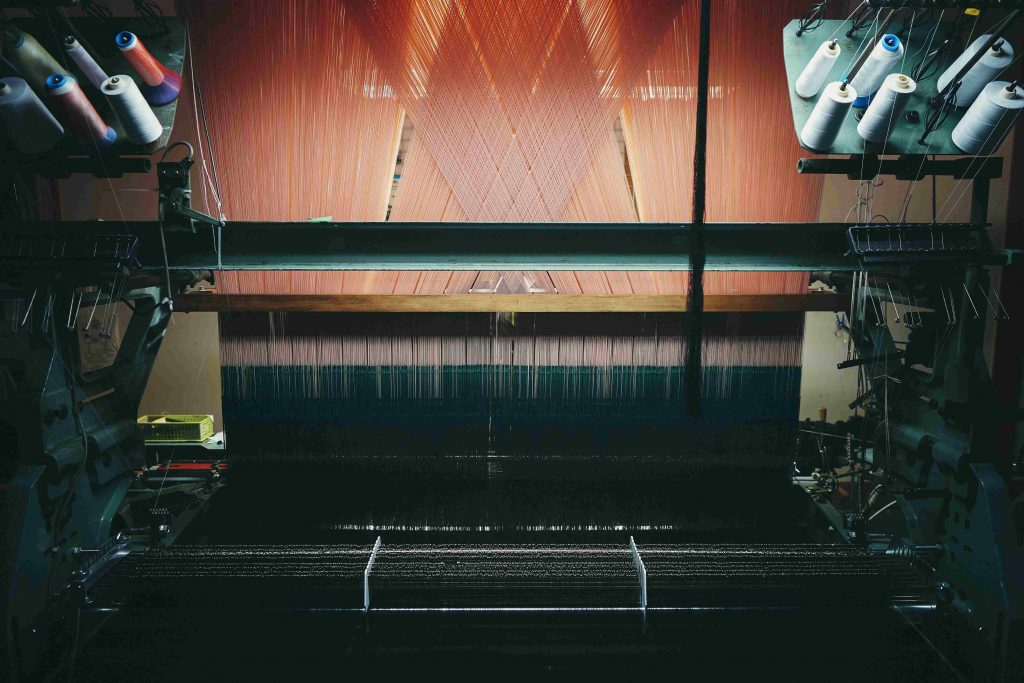 HOSOO specializes in top-quality art textiles for high-end interior design and fashion worldwide. But its history can be traced back to the Kyoto silk industry in 6th-century Japan.
Today, HOSOO is widely recognized for its exceptional skills in traditional Japanese three-dimensional weaving techniques. It is also famous for applying richly textured Nishijin weaving to contemporary textile design.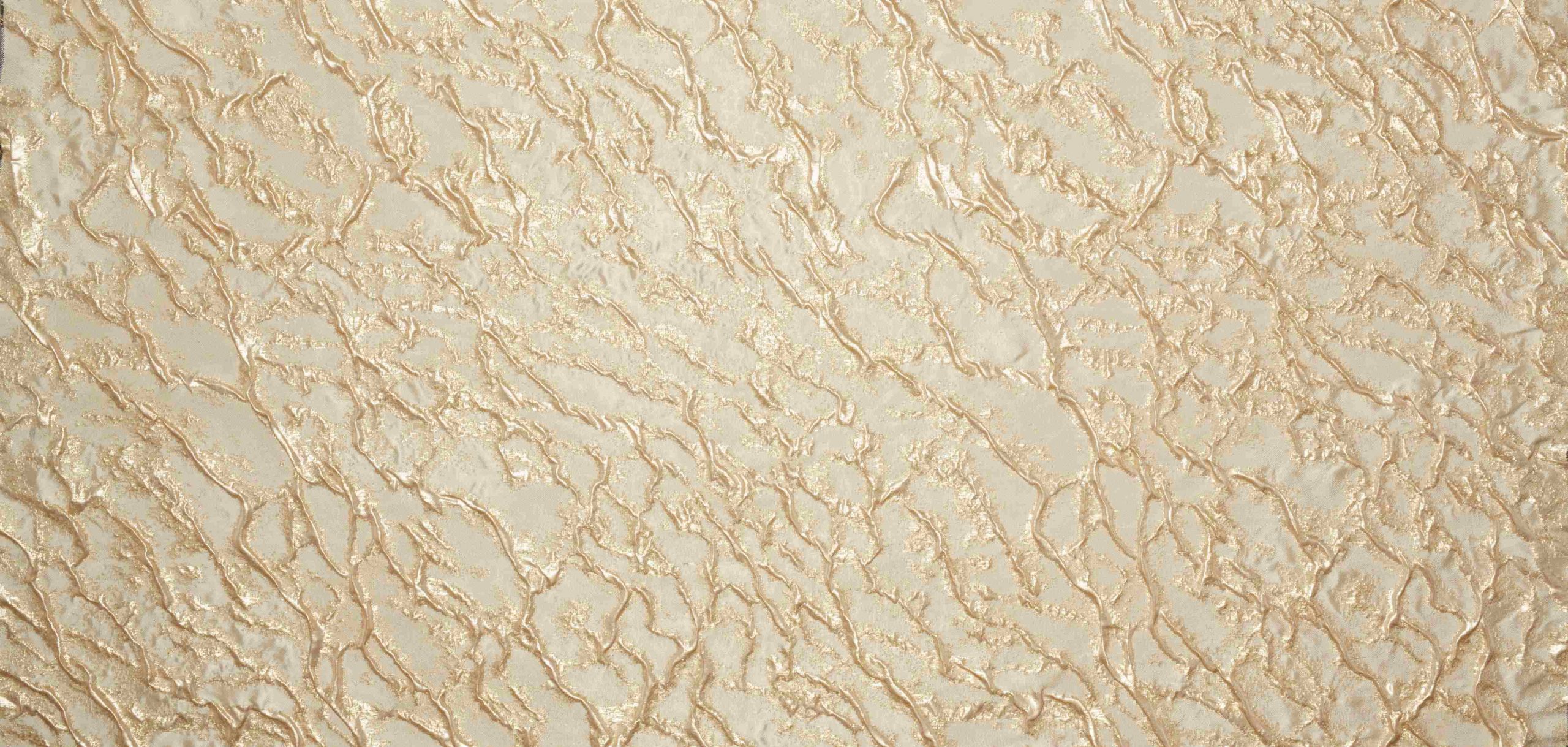 A Place of Special Memories
HOSOO opened its first international showroom in Milan, the beauty and design capital of the world. It opened its doors at the beginning of February in a stunning location in the heart of the city's exclusive Brera district.
The decision was driven by the brand's design legacy, but also, it appears — partly by destiny.
"My family is very attached to Milan because we lived here for four years when I was a child due to my father's job," explains Masataka Hosoo during an interview at the showroom's opening. "And we are very happy to open our first showroom in a city that is recognized as the worldwide capital of design and is also a piece of our family history."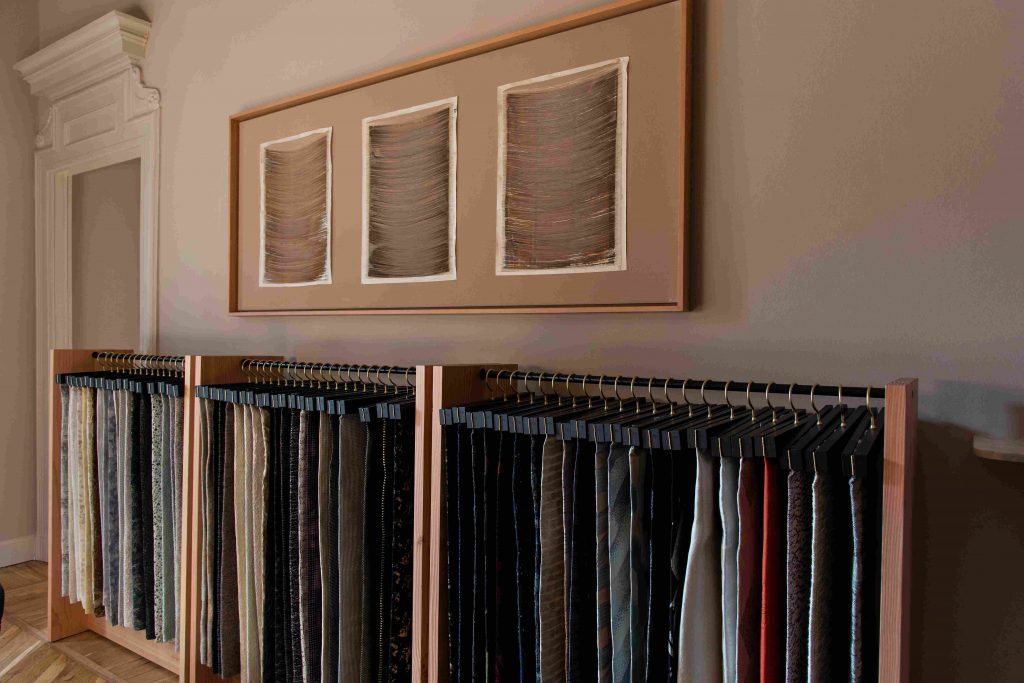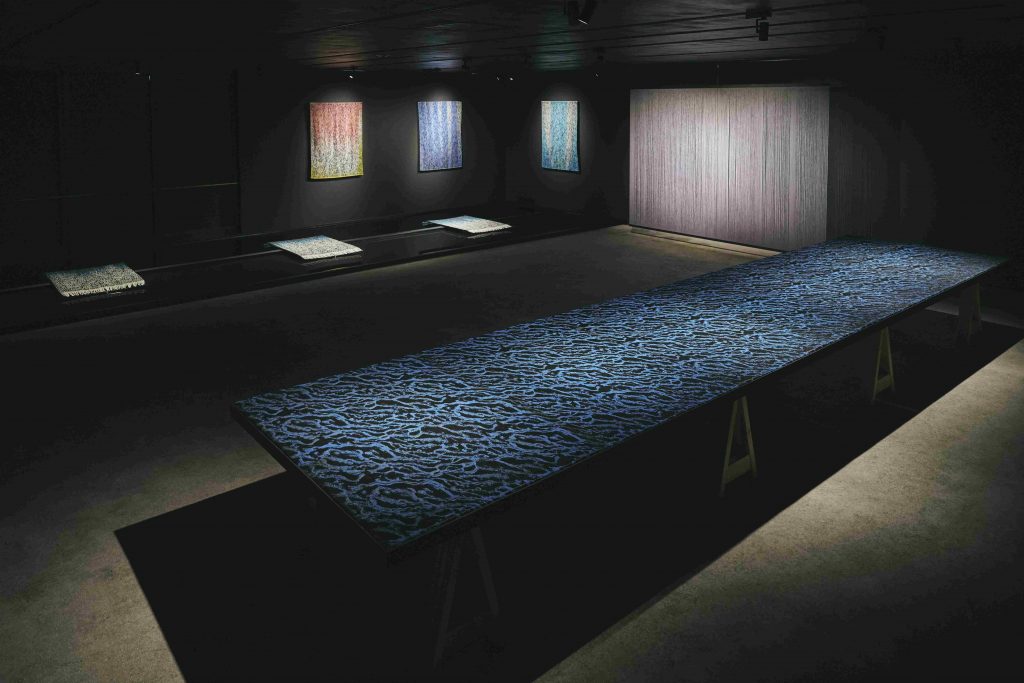 The HOSOO MILAN showroom is located in a 17th-century apartment. It has been renovated by the Copenhagen-based OEO Studio in a style that combines tradition and modernity.
Hosoo continues, "We chose this apartment for two reasons. First of all, the palace was built in the same period as our company, so it is like we are linked by time. Also, it is located on the inner side of the palace. It's a discrete place — which makes it very Japanese in a way."
The HOSOO MILAN showroom is where HOSOO's unique products bring pieces of authentic Japan in touch with the international market. Underpinning the creation of HOSOO fabrics is its "More Than Textile" philosophy. The fabrics go beyond one's imagination, inspiring the creativity of designers around the world.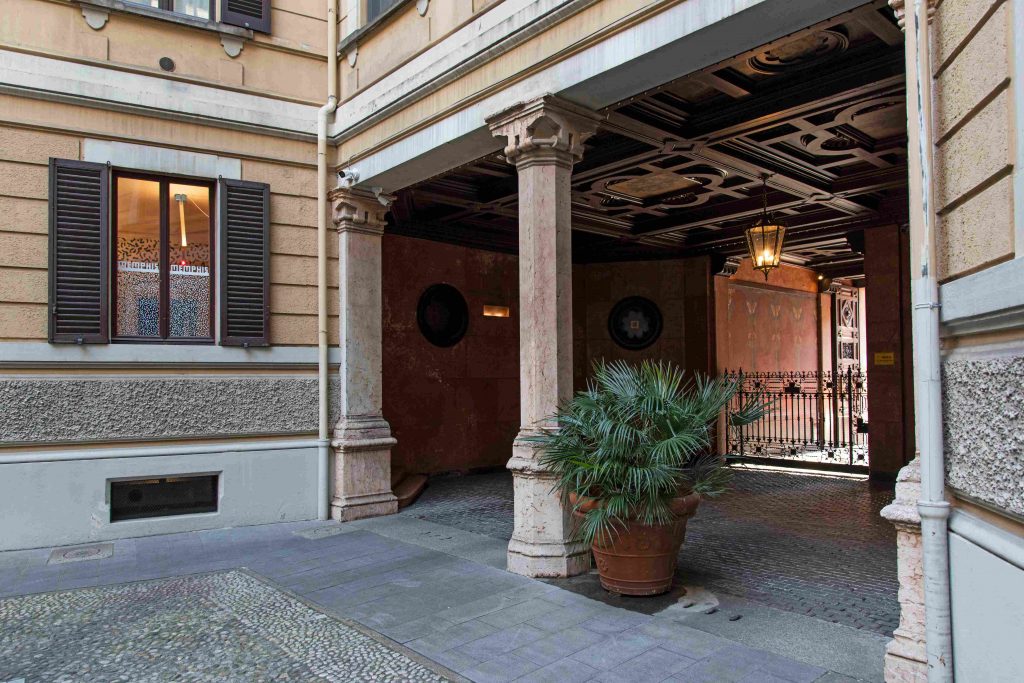 An International Vision
The international vision of Masataka led him to collaborate with many acclaimed designers, artists, architecture firms like Peter Marino Architect (United States), The Ritz Carlton (Tokyo), and the Four Seasons (Kyoto). These projects have reinforced his position as a leader of the crafts industry in Japan.
In 2014, Masataka Hosoo was named one of the Top 100 Japanese Businessmen by the Nikkei Business Magazine. In 2016, he became a Director's Fellow at MIT Media Lab. He published the book A New Renaissance in Craft Aesthetics: From Nishijin Weaving to Innovative Textiles in 2021.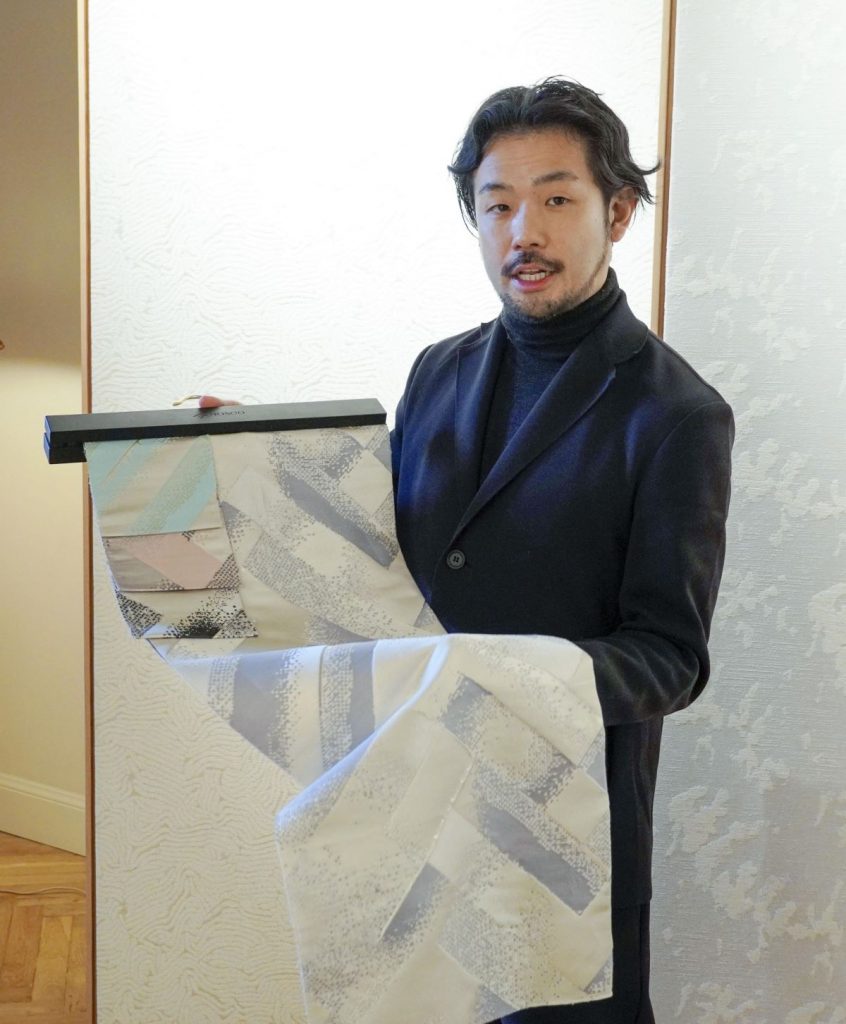 In September 2019, HOSOO opened its first HOSOO FLAGSHIP STORE in Kyoto. Three years later in 2022, HOSOO made its debut on the international stage through HOSOO MILAN, the first international showroom of the brand. On March 10, HOSOO opened its Tokyo branch at Tokyo Midtown.
It has also just launched a very limited edition of bags created in collaboration with Gucci, only available for the Japanese market. The collection, the first of a selected and limited series, was sold out in weeks.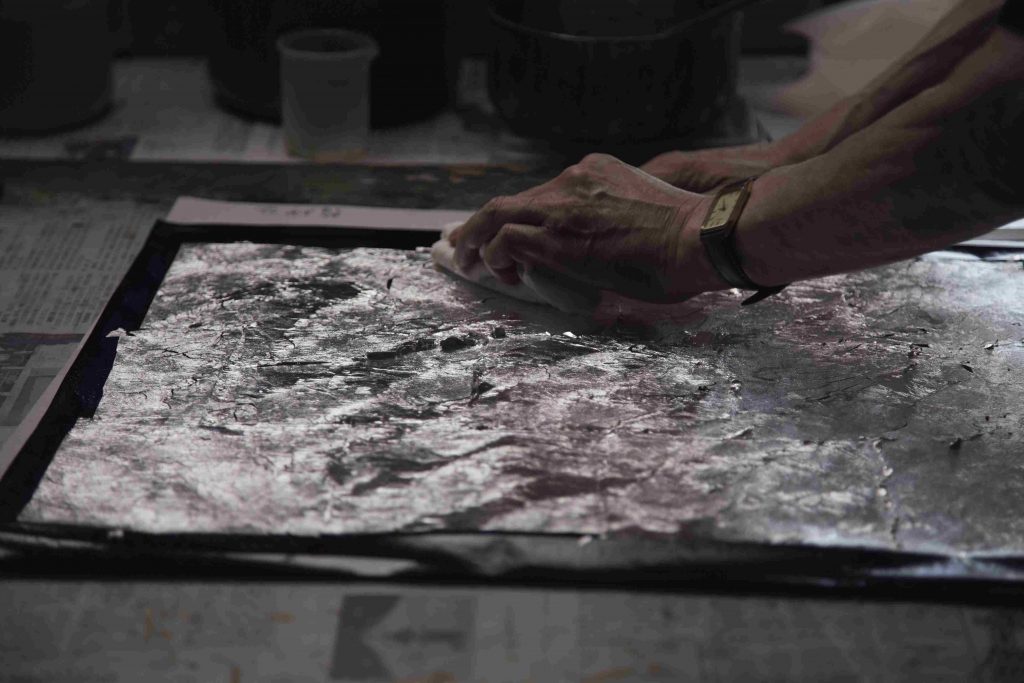 RELATED: