Manga Artist René Hoshino: A Bicultural Voice in a Multicultural World
Diversity is a starting point, not a goal. As long as we have respect for one another we can discuss our differences, find common ground, and live in peace.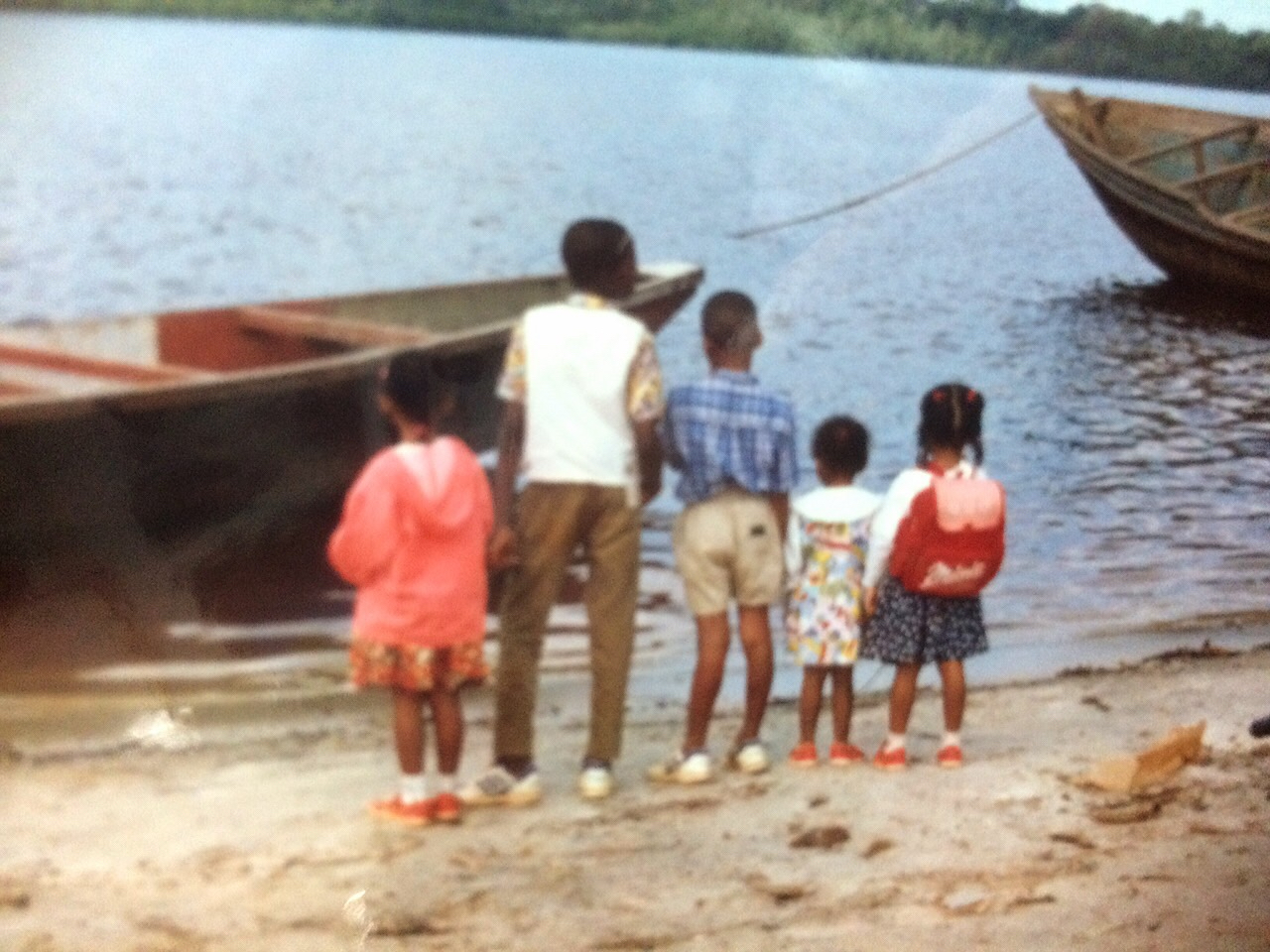 ~~


There are few places as different as Japan and Cameroon. Japan is an East Asian archipelago on the northwestern side of the Pacific Ocean, while Cameroon is a West African nation bordering Equatorial Guinea, Nigeria, Chad, Gabon, the Congo, and the Central African Republic. In terms of language, religion, food, history, culture, geography, and environment, Cameroon and Japan are about as dissimilar as any two countries on the planet.
But René Hoshino knows both places inside and out. Born in Cameroon, Hoshino moved with his mother and stepfather to Japan at the tender age of four years old and was raised in an almost exclusively Japanese setting.
At first he struggled with the unfamiliar language and surroundings, but when he found that he could communicate with his classmates by drawing pictures, he discovered that he had a talent for illustration.
Today, Hoshino is a rising manga artist and his cross-cultural commentaries on YouTube are garnering attention. He's been featured in nationwide publications such as Shukan Shincho, Brutus, Toyo Keizai Online, and the Mainichi Shimbun newspaper. His manga series, Africa Shōnen ga Nihon de Sodatta Kekka ("What Happens When an African Boy is Raised in Japan") has now passed one hundred installments. In book form, his manga have sold tens of thousands of copies.
In an age of increasing multiculturalism and ethnic plurality, we often encounter people from different backgrounds in our daily lives. But it is one thing to learn about a foreign country, and another thing entirely to know two different countries from the inside.
Hoshino's readers keep turning the page, and his YouTube audience keeps tuning into his latest video, because he sees things from a perspective enriched by his deep connection to two places nearly eight thousand miles distant from one another.
Recently, JAPAN Forward caught up with Hoshino and asked him about his life, his art, and his latest ideas.
Excerpts of the interview follow.


You were born in Cameroon in 1984 and came to Japan when you were still a little boy?
Yes. At first I couldn't speak Japanese so I drew pictures as a way to interact with the other kids. As I portray in one of my manga, some of the boys in my preschool class in Japan, when they found out I was from Africa, prodded me to speak in English, but I had to explain that I spoke French.
As I grew up I often got mistaken for a foreigner. But I grew up in Himeji, in Hyogo Prefecture.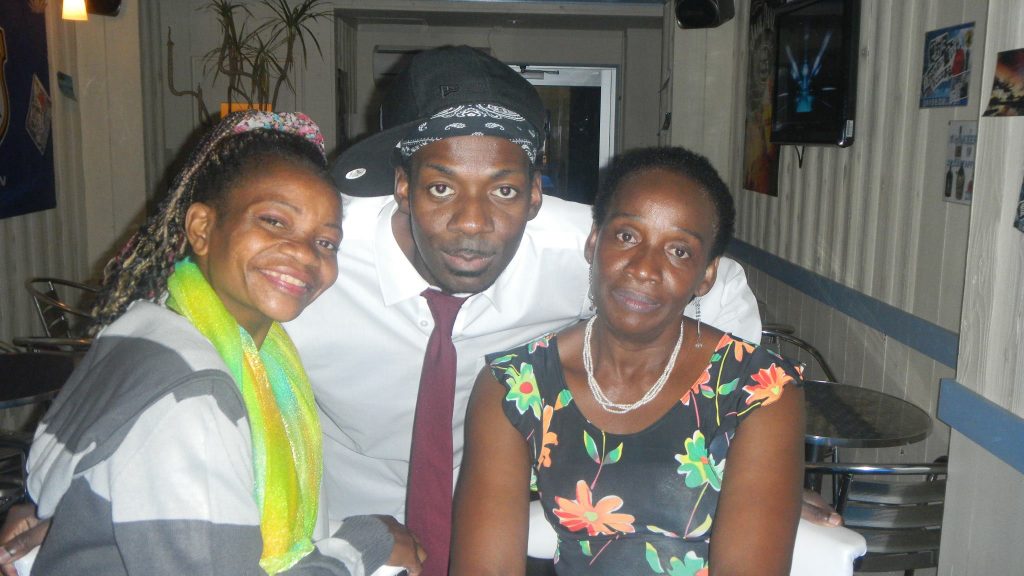 You were in Hyogo all the way through high school? What did you do after that?
I graduated from high school and started working a few different jobs. But I had always been interested in books so I took some time off and started going to my local library every day. My father was a university professor, so I always had a fondness for reading.


What books were you drawn to during your time in the library?
I read everything I could get my hands on. I started off in self-development and self-improvement books, but then moved into history, economics, culture, religion, the history of money, anthropology, different civilizations—I just kept reading and reading.
I was fascinated. I wanted to know how the world works, what are the big ideas that are driving our lives and the events that unfold in our time.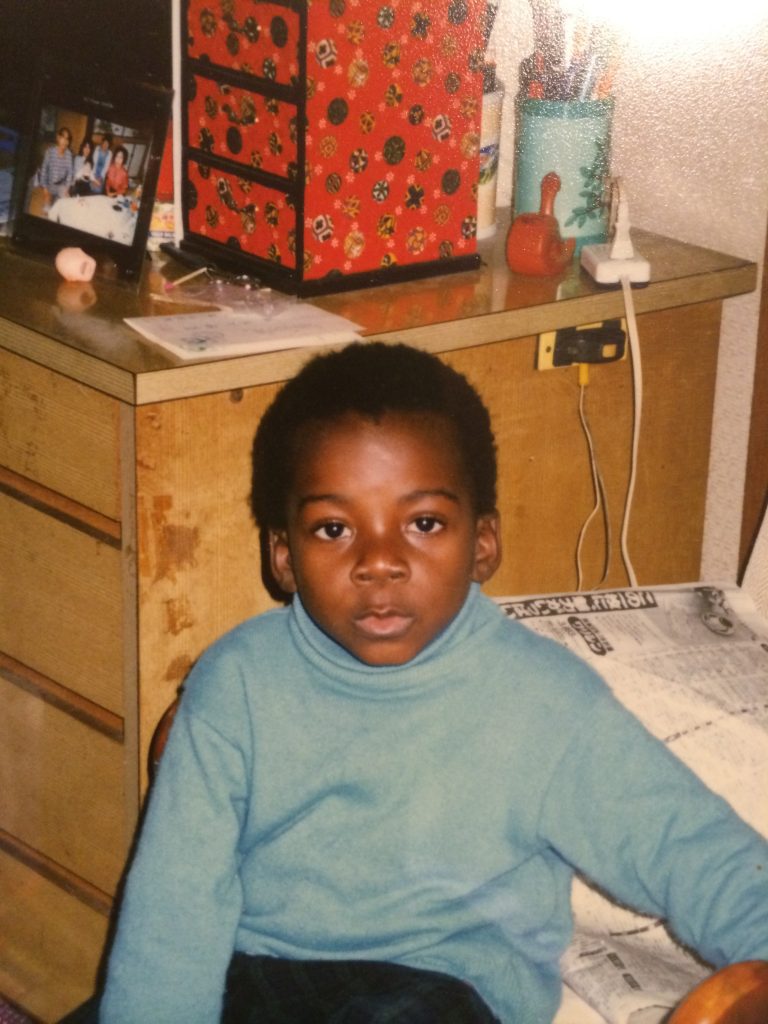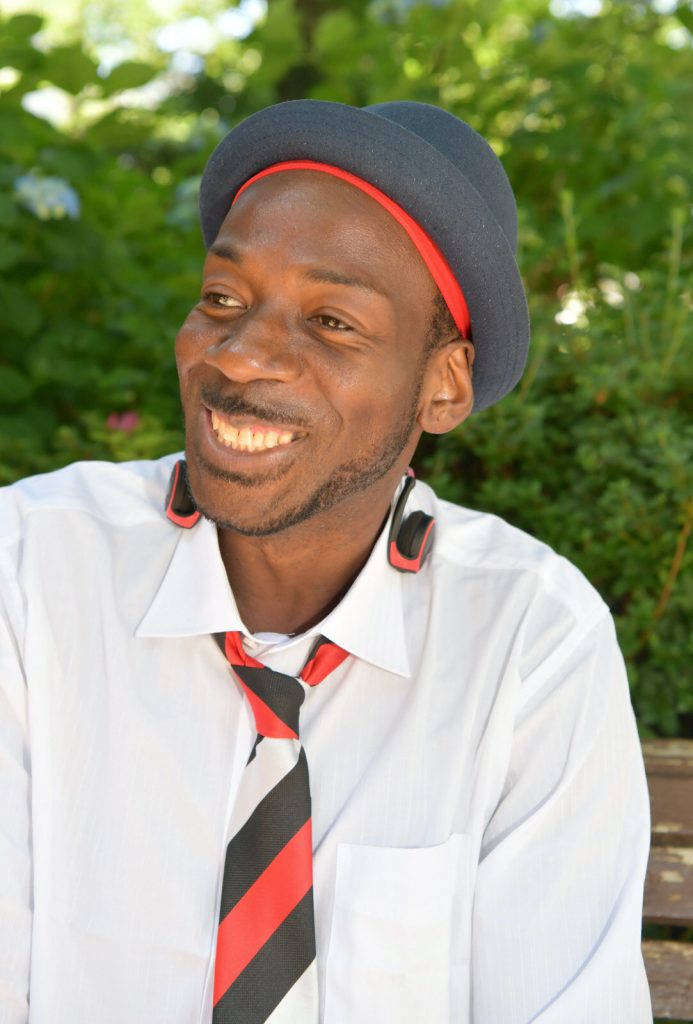 Rene Hoshino as a child (L) and now.
What did you do when the money you had saved from working ran out?
I thought it would be interesting to try working in the entertainment industry. I enjoy meeting a lot of people and learning different things from people of different backgrounds, so I went to Tokyo in 2010, when I was 26, and tried to break into the "talent" or "geinōjin" field.
At the time, the entertainment industry was a lot different than it is today. I often encountered producers and such who told me to pretend that I couldn't speak Japanese very well. For the comic effect, I guess. But I don't want to pretend to be something I'm not. I want to live openly, as myself.
I saw that there were a lot of stereotypes and misunderstandings operating in society, not just in Japan but everywhere, so I took up drawing again and tried to explain my own views on things to the world through the medium of manga.


Your manga are lively and vivid, and the ideas are expressed in a very thought-provoking but inviting way. What are some of the big influences in your art?
I always liked Dragonball, because of the way that space is expressed. There's a 3D-quality to Dragonball that I have tried to emulate in my own work.
And then there's Kachō Shima Kōsaku, drawn by Kenshi Hirokane. The main character in the manga is a salaryman at an electronics firm, and the whole series is drawn with a great sense of reality and immediacy. I felt like I was part of Shima-san's company just by reading the series.
I wanted to do both those things in my manga—to make dynamic use of space, like in Dragonball, but also to draw the reader in and have an ongoing, conversational relationship, like with Kachō Shima Kōsaku.


How has your work been received?
One of the things I wanted to achieve in my work was to get more people in Japan to think about Africa, to keep Africa on their radar screen. At the same time, I also wanted to convey that everyone is different, that beneath the cultural groupings we are all individuals, unique.
I think a lot of people responded to this set of approaches. I get lots of requests from municipalities, schools, civic groups, and so forth, to come give talks about myself and my manga. Before the virus hit I was very active in outreach, and I enjoyed it very much. I look forward to starting it again as soon as I can.
I've also had the chance to re-engage with the wider public as myself, not as a caricature of a foreigner like when I first tried my hand at the entertainment business. I started a YouTube channel (at this link) in 2016 to share my thoughts on a variety of topics, and I get a lot of people commenting and raising good points in response.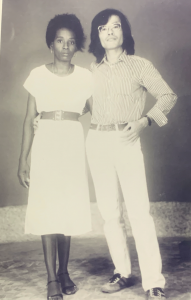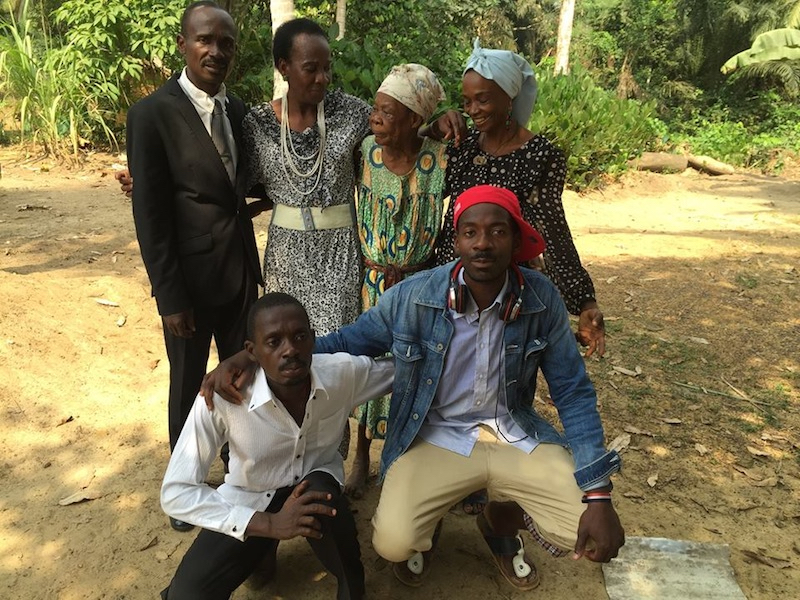 It sounds like there have been some big changes in the national discussion on identity this past decade.
Yes, I can be myself on the air now. I have recently been featured in NHK World (at this link) and on the Ohayo Nihon morning television show, not as a caricature, but as just Hoshino René.
I am reaching out to a lot of people, from school kids to adults, and they are responding very positively. As a society, Japan has the ability to change and adapt very quickly.
I was on the talk-show Japan In-Depth in August of 2019. I had the chance to speak with the host, journalist Hiroyuki Abe, who was born in Japan but spent time in New York, and with Rosa Sahel, who was born in Iran but came to Japan when she was just seven years old. We had a great discussion about what it means to be Japanese, about individuality, culture, and our own experiences in unfamiliar situations.
Those are the things I want to share with my readers and viewers and anyone who comes to hear me speak in public.


"Diversity" has been a catchphrase for a while. What do you think that means and how does Japan score?
Diversity is a starting point, not a goal. We begin with diversity, because we're all different, no matter where we're from. As long as we have respect for one another we can discuss our differences, find common ground, and live in peace.
My father says that, in the end, culture is people. Japan is a place where you can find acceptance as a person and then build out to discuss religion, economics, and other big ideas.
I think Japan is a great place to explore our common humanity. This is a culture of curiosity and also of respect. The world is in a tough position right now, but Japan's future looks bright.


About René Hoshino: Hoshino moved from Cameroon to Japan with his mother and stepfather in 1988 and was thereafter raised in an almost exclusively Japanese setting. His mother often spoke to him in Cameroonian French, but everything else was in Japanese. Now he speaks in public with a delightfully ebullient Kansai dialect and in private in a refined, reserved register. At first, though, he struggled with the unfamiliar language and surroundings, eventually finding that he could communicate with his classmates by drawing pictures. That early experience is credited with development of his talent as a manga artist and cross-cultural inspiration to people, young and old. Find him on Twitter @RENEhosino, and see NHK World's coverage of him at this link.

~


Interview by: Jason Morgan, Ph.D.