Manga Fans Worldwide Can Now Read Latest 'One Piece' for Free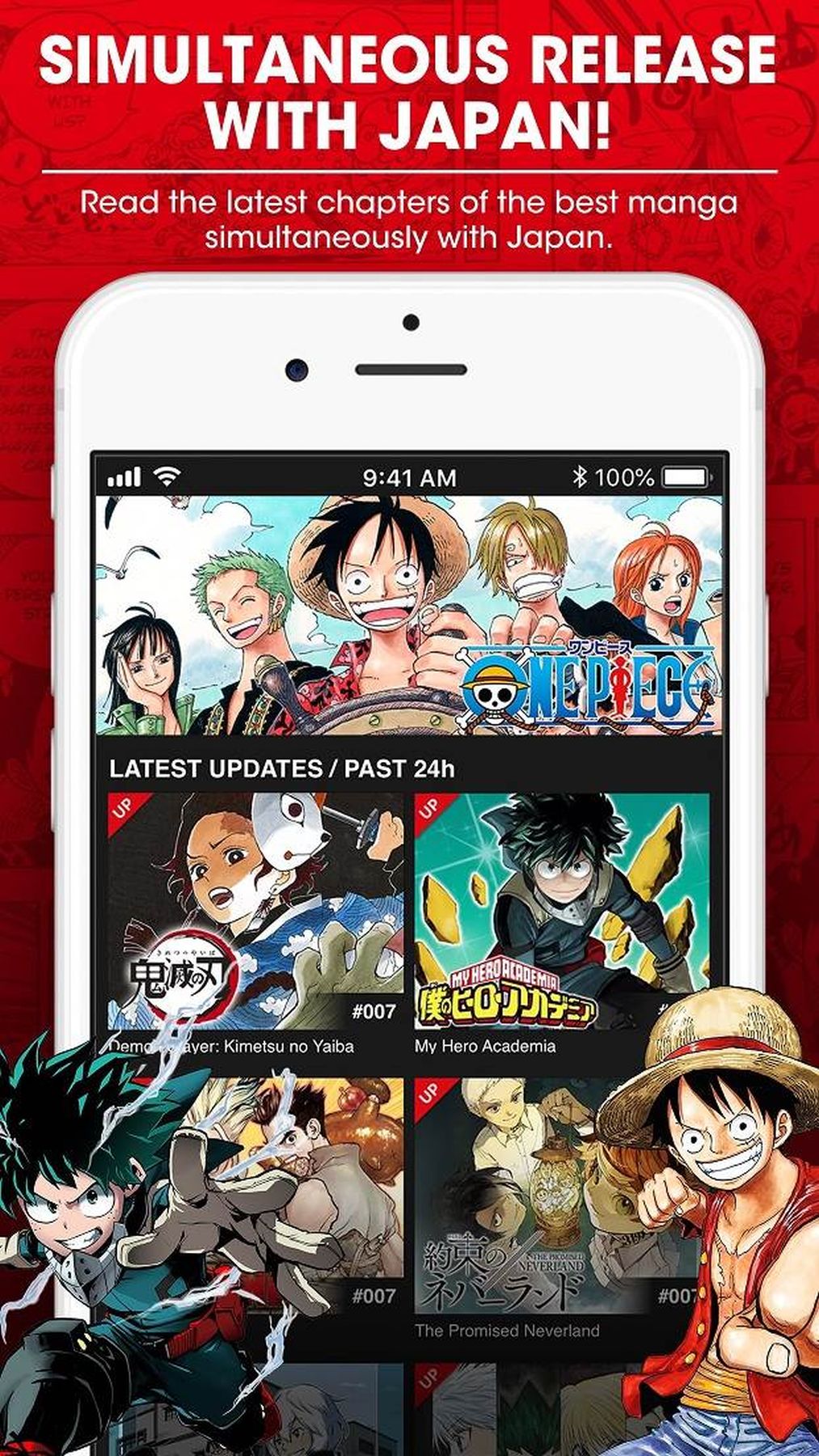 Smartphone app MANGA Plus, released by the publishing company Shueisha in January, has caught the attention of manga fans around the world.
The app's release is a bold move by Shueisha that offers the latest episodes of popular manga — such as the series One Piece — to the world for free, excluding Japan, China, and South Korea.
It is the company's response to the global passion for Japanese manga. At the same time, it is a reaction triggered by a sense of crisis over the prevalence of pirated manga and increasing competitiveness of China and South Korea.
500,000 Readers a Month
About 50 manga series can be read on MANGA Plus, including One Piece and My Hero Academia. The latest episodes of around 30 of these are delivered on the app simultaneously with the release of the corresponding manga magazine in Japan. Both ongoing series and completed works, such as Naruto, are available through the platform.
"We've had reaction from readers from around the world thanking us, saying that they'd been waiting for such an app," explained Shuhei Hosono, the chief editor of Shueisha's manga app Shonen Jump Plus, who also works with MANGA Plus. "I'm definitely feeling a positive reaction."
The app was designed for overseas users, and is available in English and Spanish. It's not offered in China or South Korea, where Japanese collaboration with local publishers is underway.
When the advance English version was released on January 28, users expressed their delight in comments written in Hindi, Portuguese, and Thai. Many said they want the app to be made available in their own languages. The pressure from France, a major comic powerhouse, was particularly strong.
The number of monthly users exceeded 500,000 in February. With the release of the Spanish version on February 25, the figures for March were expected to grow even further.
China and South Korea on the Rise
A sense of crisis propelled the planning of MANGA Plus about two years ago.
"Talking to foreigners made me realize that the presence of the Shonen Jump manga was shrinking overseas," said Hosono and Yuta Momiyama, who is in charge of the app. "On the other hand, the presence of Chinese and South Korean webcomics that can be read by vertically swiping a smartphone screen (webtoons) was expanding, and that is what we must compete with. It's also true that the accessibility of Japanese manga was inadequate in the first place."
Until now, Shueisha's simultaneous release of manga was limited to Japan and a dozen or so mostly English-speaking countries. Elsewhere, the licensed manga was not available in real time.
"One Piece and Dragon Ball have been very popular overseas, but the latest episodes of the serialized works were not available in more than half of the countries in the world. This led to the widespread use of pirated manga," said Hosono.
Researching the pirated versions of certain manga by language, it became clear that English and Spanish versions were dominant. Spanish is the fourth most spoken language in the world, and Dragon Ball is overwhelmingly popular in Spanish-speaking Mexico.
"Conversely, we took this as an opportunity. It shows the popularity of our works and that there is a demand for them," Hosono said.
A Countermeasure Against Piracy
Although the app was launched only recently, Hosono said that it already seems to be working to counter piracy. For example, the rankings of apps that allow access to pirated manga have dropped at overseas app stores.
"It may be difficult to change the habits of readers who are already addicted to reading pirated manga, but our app should help new readers get in the habit of reading manga on official platforms," he said.
The app's operational costs are covered by advertising revenue, and the profits are returned to the manga creator. The app also brings an added business advantage as it collects data on each country's manga preferences.
"We want to create big hits in countries where the manga industry has not flourished, like the Arab world and Africa. The goal is to create worldwide hits using MANGA Plus."
The Rise of Chinese and South Korean Comics
Manga has always been Japan's metier, but it's obvious that China and South Korea are catching up rapidly.
In South Korea, cartoons optimized for reading online — called "webtoons" — are widely popular and are now reaching young readers in Japan. In China, the platform Kuaikan Manhua (pleasant cartoons), which distributes webtoons, already has 100 million users and continues to expand its presence.
(Click here to read this article in Japanese.)
Author: Eiji Homma, Cultural News Department, The Sankei Shimbun