JR East's New Shinkansen Set to Reach 360 kph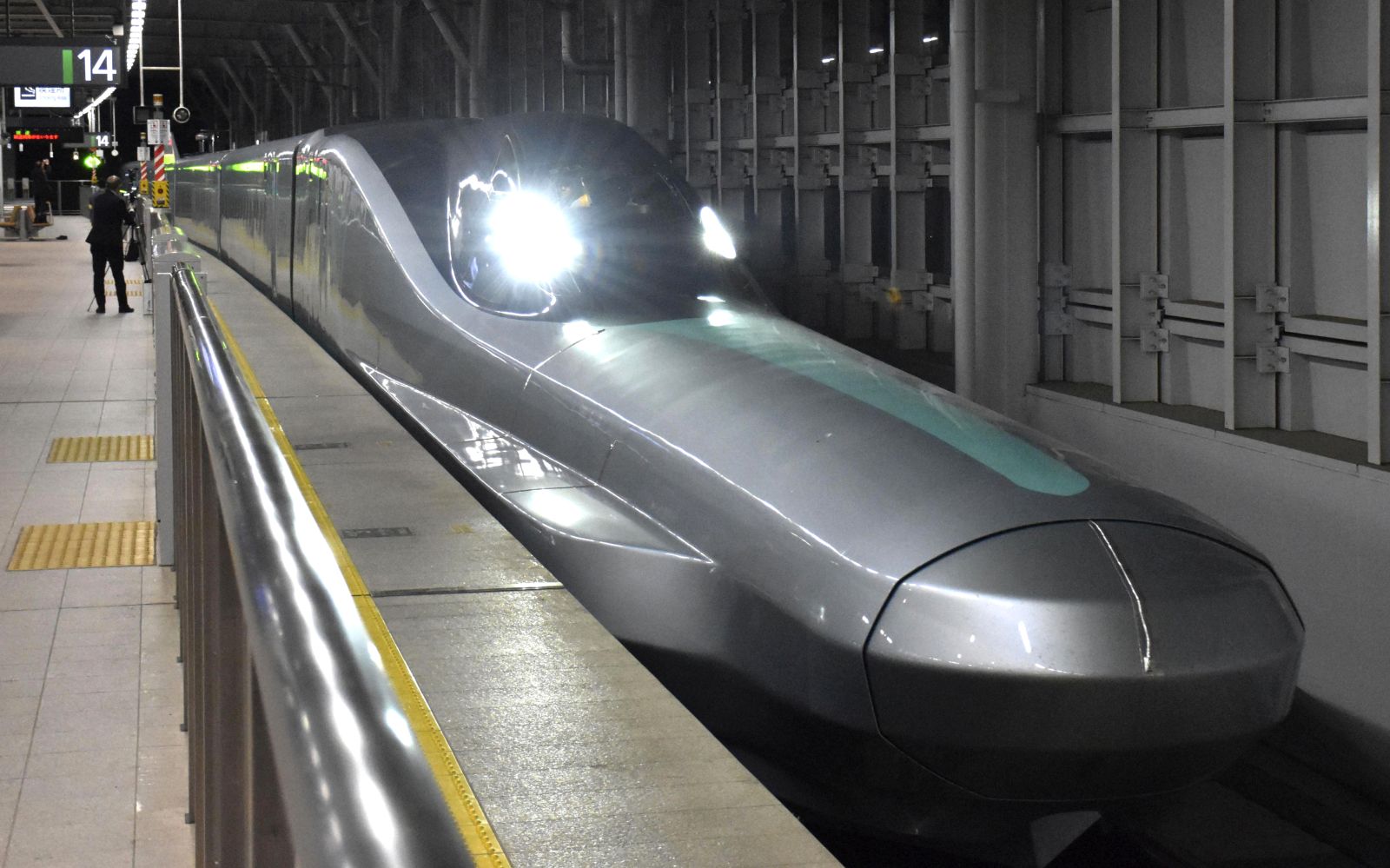 On May 16, JR East unveiled to the media the next generation of the Shinkansen, Japan's state-of-the-art bullet trains. The new series ALFA-X was presented in Morioka, Iwate Prefecture, in northern Japan, and is set to start operation in April 2030.
The vehicle is designed to reach 360 kph, a full 40 kilometers faster than the current models.
Testing over the next few years will focus, among other things, on ways to address the sound in tunnels and reduce wind resistance. The hope is that, as more testing is carried out between the stations at Sendai and Shin-Aomori, trains might even reach 400 kph by 2030.
The experimental model ALFA-X with 10 cars rolled into the station just after 1 P.M. to be showcased to the press. The dominating characteristic was its first carriage, with a 22-meter elongated and aerodynamic design resembling the shape of a nose. Models vary, with another version having a 16-meter-long nose.
The vehicle completed in May cost about ¥10 billion JPY (about $90 million USD). It is equipped with technology to reduce shaking during earthquakes and even includes a function that uses air to help it slow down faster.
(Click here for additional information on JR East's development of the ALFA-X model Shinkansen.)
Author: JAPAN Forward