Mizumoto Koen: Tokyo's Park for All Seasons
Because it is so spacious, a visit to this park at any time of the year lets you forget that you are in the greatest single urban conurbation on the planet ー Earl Kinmonth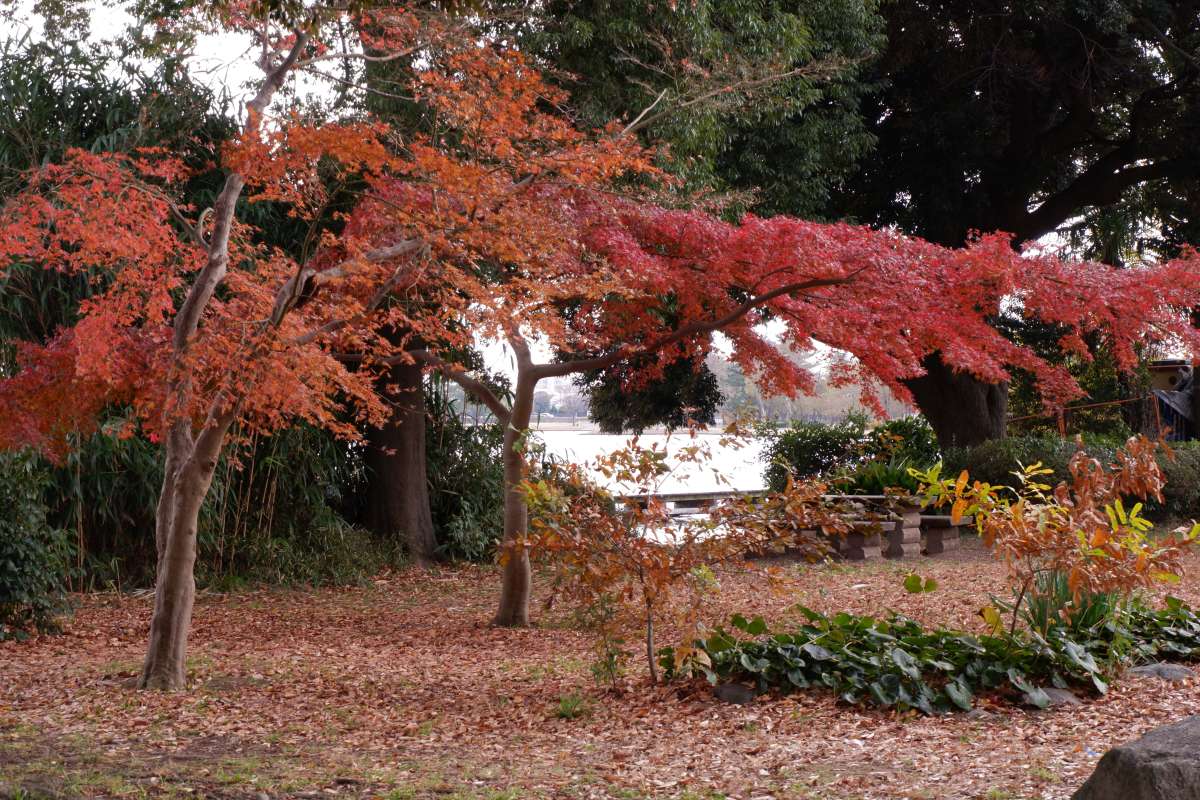 ~ There is such a variety of trees, shrubs, flowers, and wildlife, if you visit every few weeks, there will always be something that is different from your previous visit. ~


On December 14, exercise and some late season autumnal colors beckoned me and my wife, leading us on a cycling trip to Mizumoto Park on the far north-east edge of Tokyo bordering Saitama Prefecture. We thought there would still still be autumn foliage in the park and we were not disappointed. Maple, Metasequoia (also known as dawn redwoods), and a few ginkgo trees (icho in Japanese) were still giving an impressive display.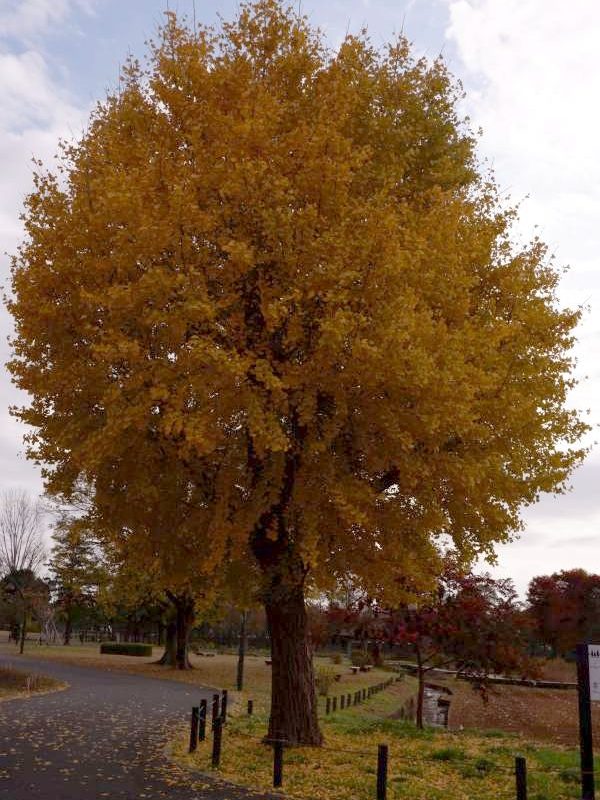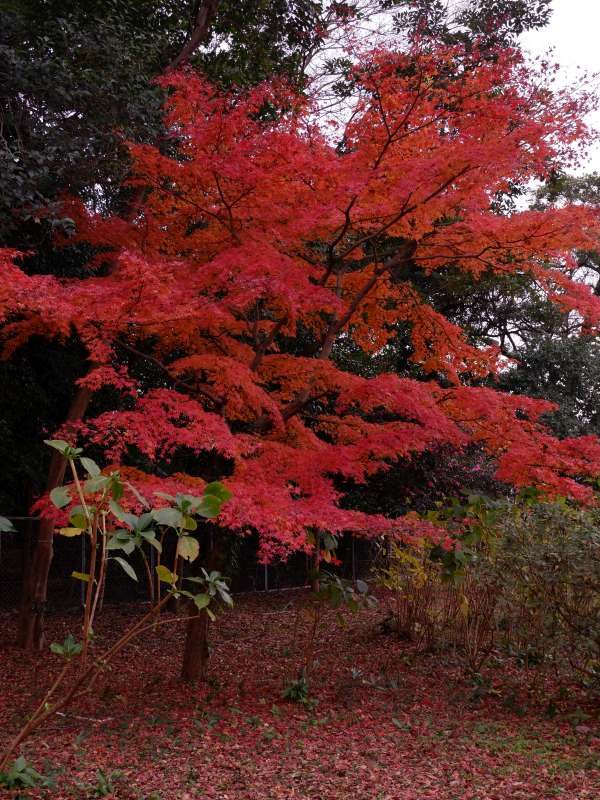 Mizumoto Park has more than 1500 Metasequoia, more than any other park in Tokyo. Towering green giants in summer, they turn a reddish brown in fall. Although a conifer ー primarily evergreen trees often characterized by hard, sharp needle or scale shaped leaves, they shed their needles making for attractive patterns on the ground and plants that get covered with needles.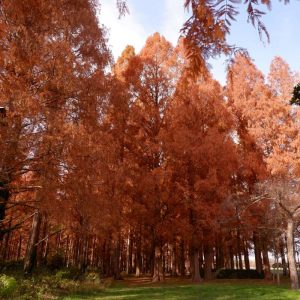 History
Mizumoto Koen is a relatively new park. Landscaping started in 1965 and in its early years it was more like a construction site than a park. Today it is very different, with towering stands of trees that leave the impression that the park is really quite old.
A dominant feature of the park is what appears to be a lake. It is actually a large flood control basin created nearly 300 years ago. It has the singularly unromantic name Koaidame Flood Control Basin.
The name of the park translates as "water source," a reference to the role of the basin as a source of irrigation water for surrounding rice fields that existed before urban sprawl surrounded the park.


Adjacent Park
Crossing a footbridge takes you to Misato Park in Saitama Prefecture. It is more of a family recreation park. While pleasant enough, it lacks the variety of flowers and trees that Mizumoto Park has, and it provides no opportunity to observe and photograph wildlife. It does, however, have some 400 flowering cherry trees that come into bloom in late March and early April.
It is the sheer variety of trees, shrubs, and flowers in Mizumoto Park and the seasonal change associated with these that makes the park so attractive.


Japanese Iris
Some 9000 square meters of the park are given over to iris beds that are home to an estimated 200,000 plants. These come into bloom in June.


Higanbana
Lycoris radiata also known as red spider lily is mostly commonly called the higanbana (equinox flower) because it blows around the time of the autumn equinox which is the center date of a Buddhist custom specific to Japan. It is one of two periods in the year when Japanese visit ancestral graves.


Aquatic Plants
Aside from the flood control basin, the park has a number of marshy areas and associated aquatic plants.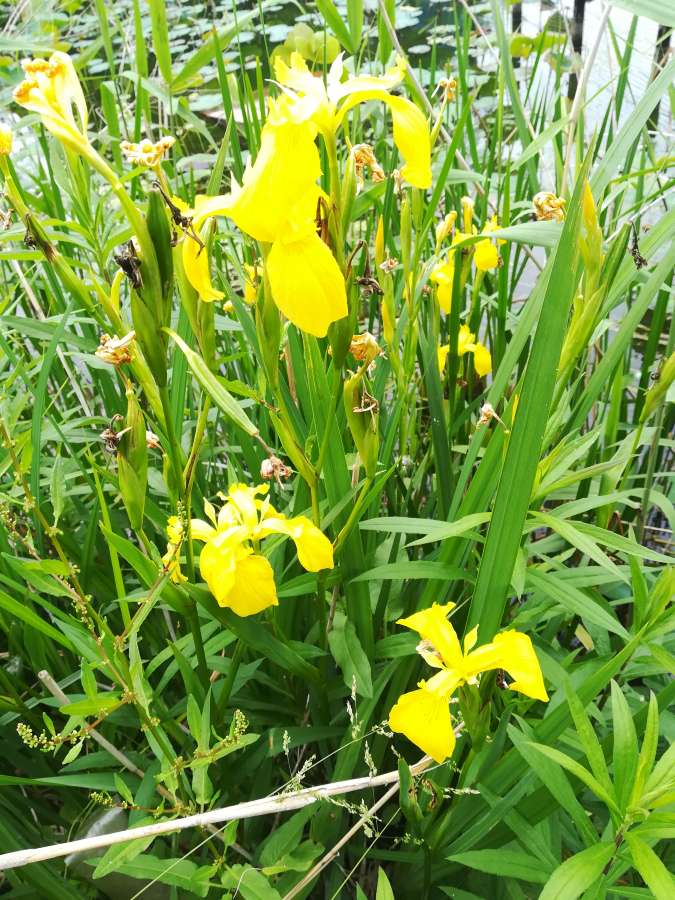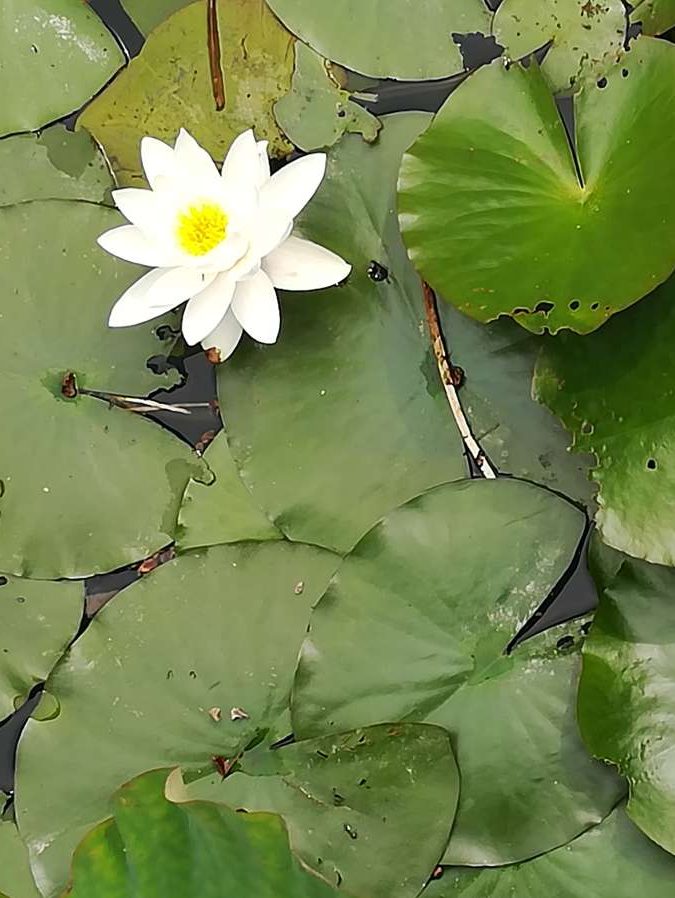 Aquatic plants in the park's water features.



Bird Watching
The basin and ponds attract waterfowl including grebes, ducks, herons, and kingfishers.
A common site in the park is retirement-aged men with cameras equipped with enormous telephoto lenses, waiting patiently for birds to appear. Many women in the same age range also can be seen taking photos in the park but they bring less hardware and seem to concentrate on flowers.
There is a fenced bird sanctuary area with several portal sites where you can photograph shy birds through slits in a wooden fence, but not all birds are shy. Ducks come out of the water to feed. Some birds that typically hunt in marshy areas or rice fields are somewhat used to people and can be seen at close range as they go about their business in some of the smaller ponds outside the protected areas.


Impressionist Photography
At several places in the park, it is possible to take photos of trees and flowering plants reflected from the surface of ponds or streams. The reflected half of such photos has a quality similar to that of French impressionist paintings.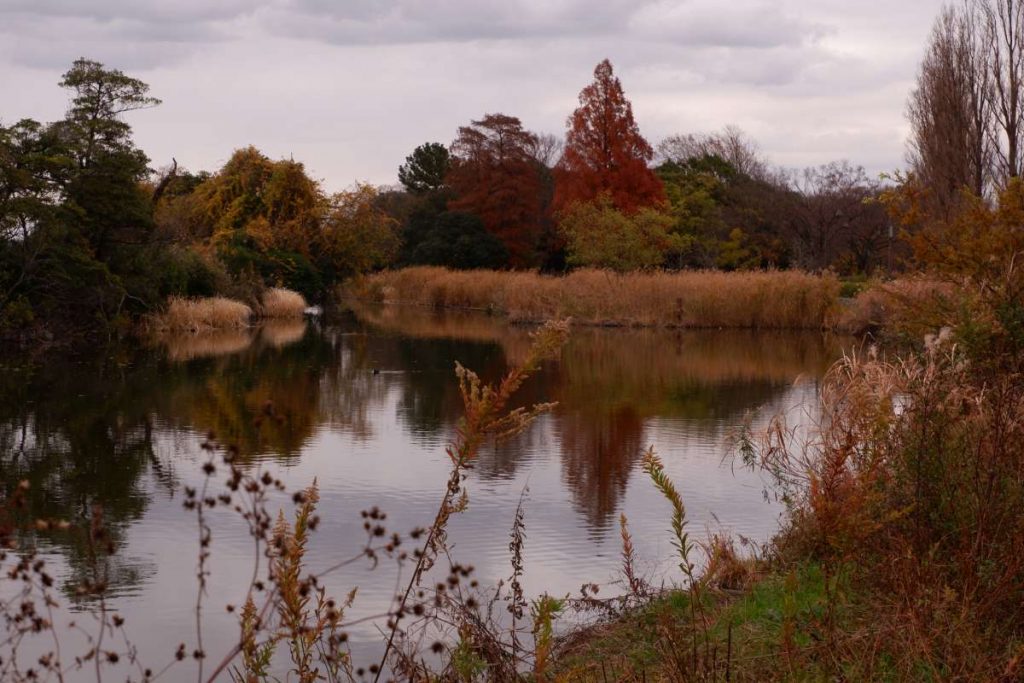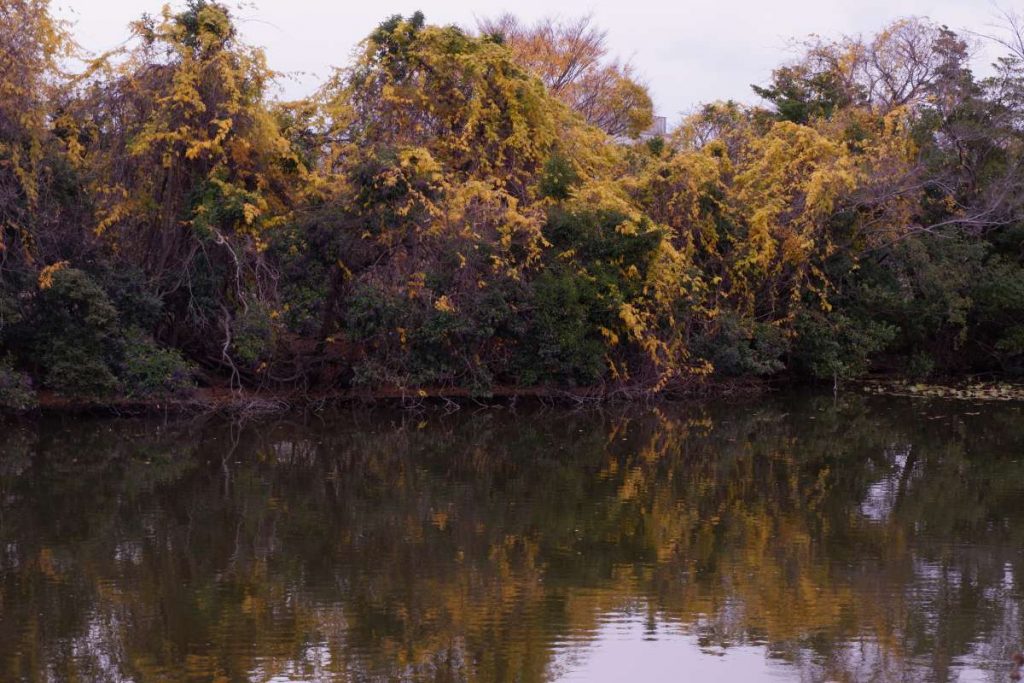 Autumnal colors reflected in two of the many ponds.


Central Field
Is a 10-hectare field that occupies a gently sloping hill in the northern portion of the park. On summer weekends it attracts families with children who enjoy being able to run about with no fear of cars on anything to crash into.







My Favorite Spot
When I go to the park, I usually spend most of my time in what the park map calls the Metasequoia Forest Monumental Field, a rather awkward translation. There are a small number of well-spaced tables that allow having lunch and working, reading, or napping in a singularly pleasant environment.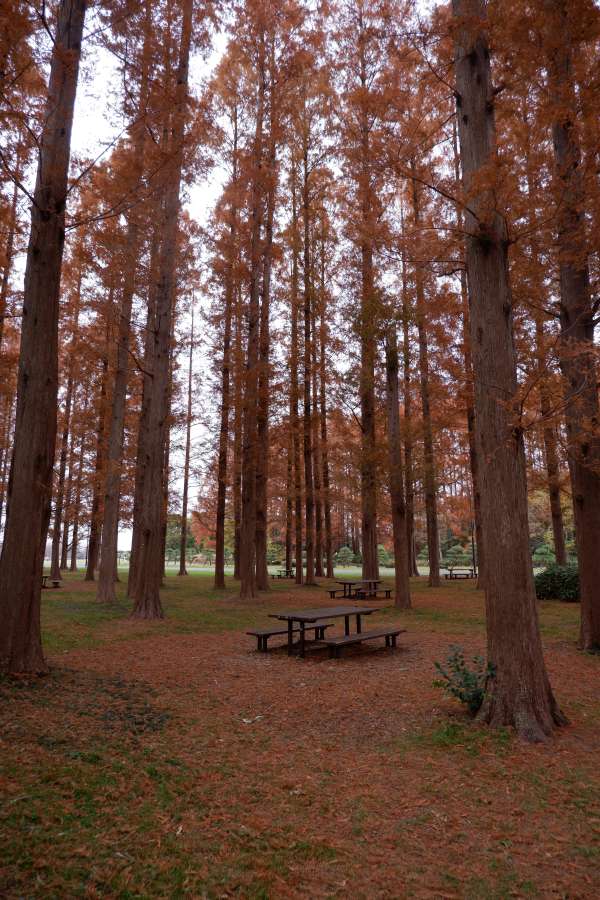 If it is not occupied, I go for the table closest to the basin, but any in this stand of metasequoia is fine. Strolling through the metasequoia is pleasant, especially when they are showing their autumnal colors.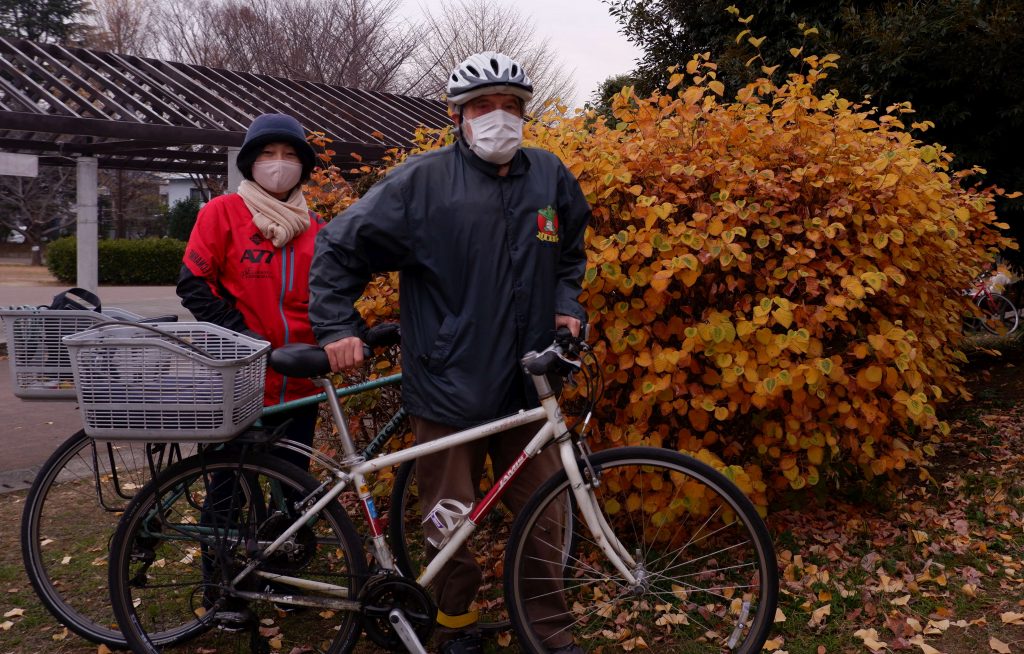 A detailed park map in English may be found here.


Food and Drink
The park has only one restaurant with a very limited menu and several snack shops. There are a small number of vending machines. I almost always get a matcha soft cream cone at this shop.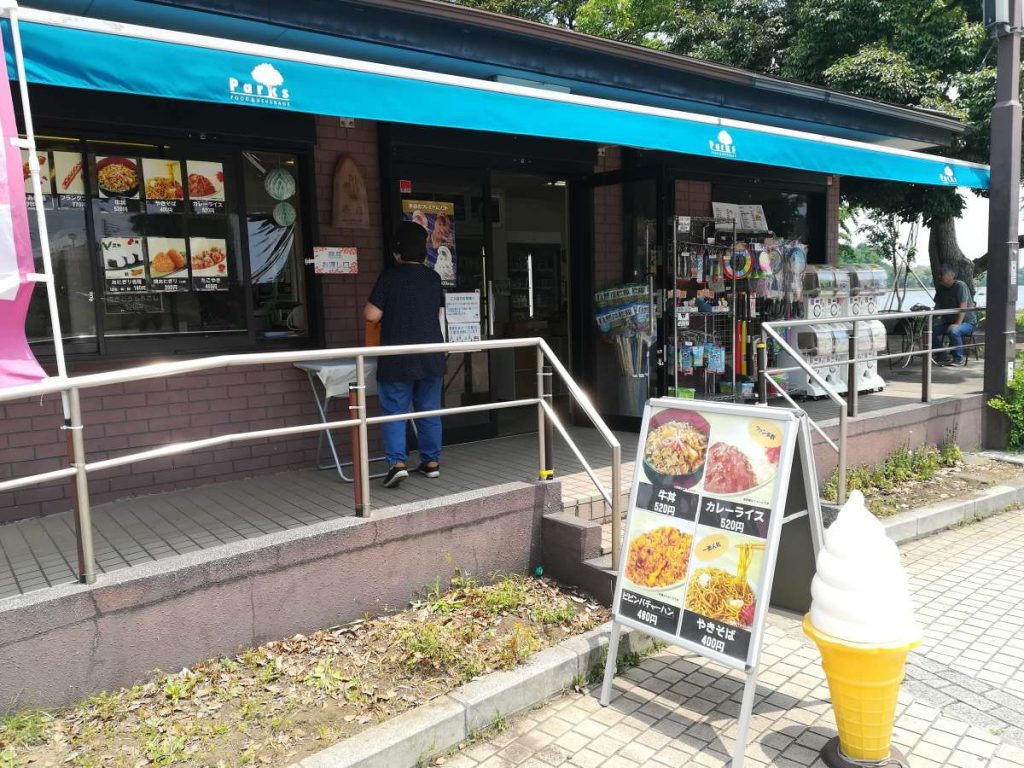 There is a barbecue area. You can bring your own food or purchase a set of barbecue ingredients at a shop in the park. The barbecue area is seasonal and there may be COVID-19 restrictions in effect.
Those coming by train are advised to purchase food and drink from shops in or around Kanamachi station.


Getting There
The nearest station is Kanamachi on the JR Joban Line and the Tokyo Metro (subway) Chiyoda Line. The private Keisei Line has its own Kanamachi Station adjacent to the JR station.
From the station, the park is a 20-25 minute walk (2km) or a Keisei Bus to the Mizumoto Koen stop (5-10 minutes). But because the bus stop is more than 400 meters from the park entrance and even further from the most attractive parts of the park, walking is probably preferable to the bus.
Going by bicycle is the best option, especially because the park is so large that moving around in it can be quite time consuming. Cycling also makes it easy to visit Shibamata, a neighborhood used as the backdrop of the immensely popular Otoko wa tsurai yo (It's Tough to Be A Man) series and home to Taishakuten Temple noted for its elaborate wood carvings illustrating teachings of the Buddha.
Shibamata is also noted for its taishu shokudo 大衆食堂) or cafeterias for ordinary people, and shops selling distinctively Japanese souvenirs and food, especially traditional Japanese confections.


Wheelchair Access
Mizumoto Koen is very wheelchair friendly. The whole park is essentially completely flat with paved or hard packed paths. On weekends when the park attracts families, elderly wheelchair users are quite common, as are severely disabled children brought for a family outing.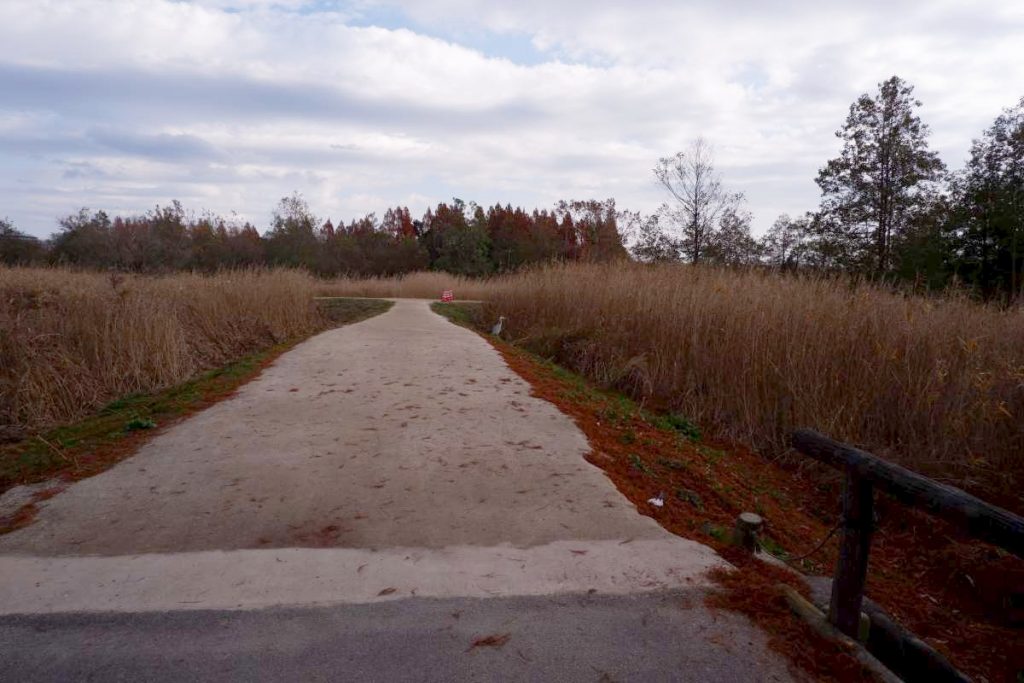 Operating Hours
The park itself is not fenced and is open around the clock. As is typical of public facilities in Japan, the one restaurant is closed on Mondays, as is the nature observation area which includes an space where hobbyists maintain a variety of goldfish from the common to the exotic in several score outdoor ponds.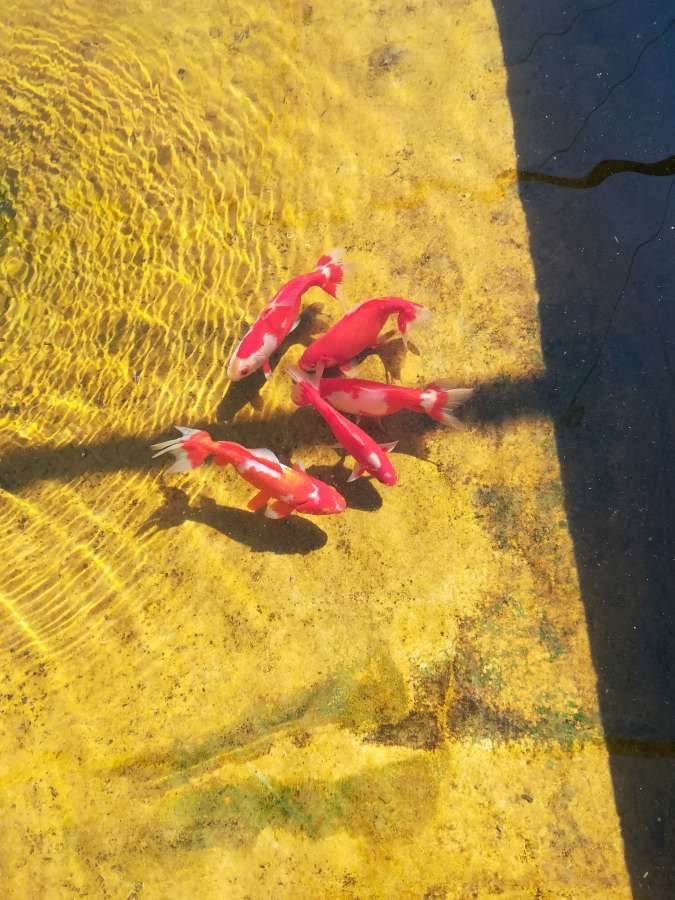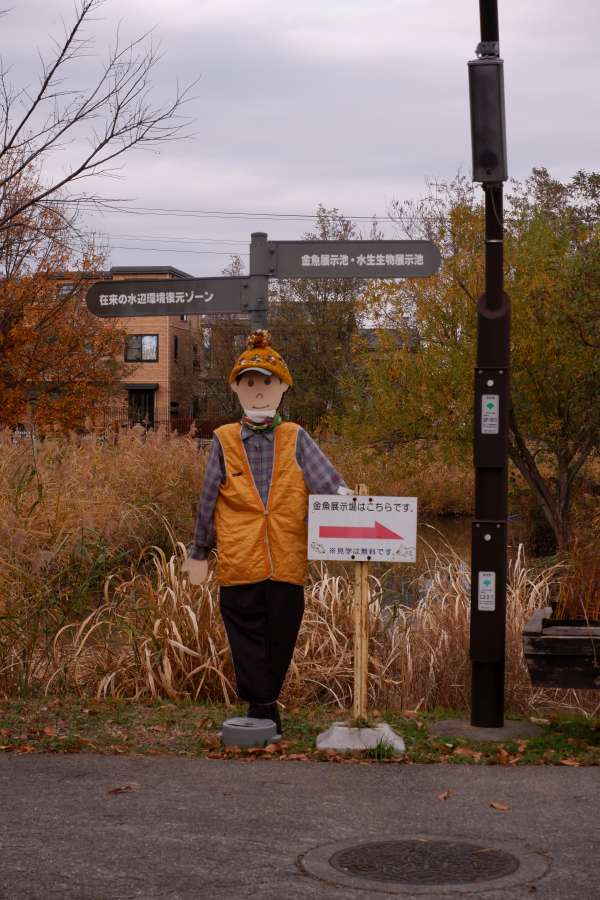 Conclusion
One English language guide for Mizumoto Park has this entry: Best Season – All year. That sums up its appeal for me.
Because it is so spacious, a visit to this park at any time of the year lets you forget that you are in the greatest single urban conurbation on the planet. Because there is such a variety of trees, shrubs, flowers, and wildlife, if you visit every few weeks, there will always be something that is different from your previous visit.



Author: Earl H. Kinmonth