Mori Building's 30-Year Dream: Highest Tower in Japan to Rise in Central Tokyo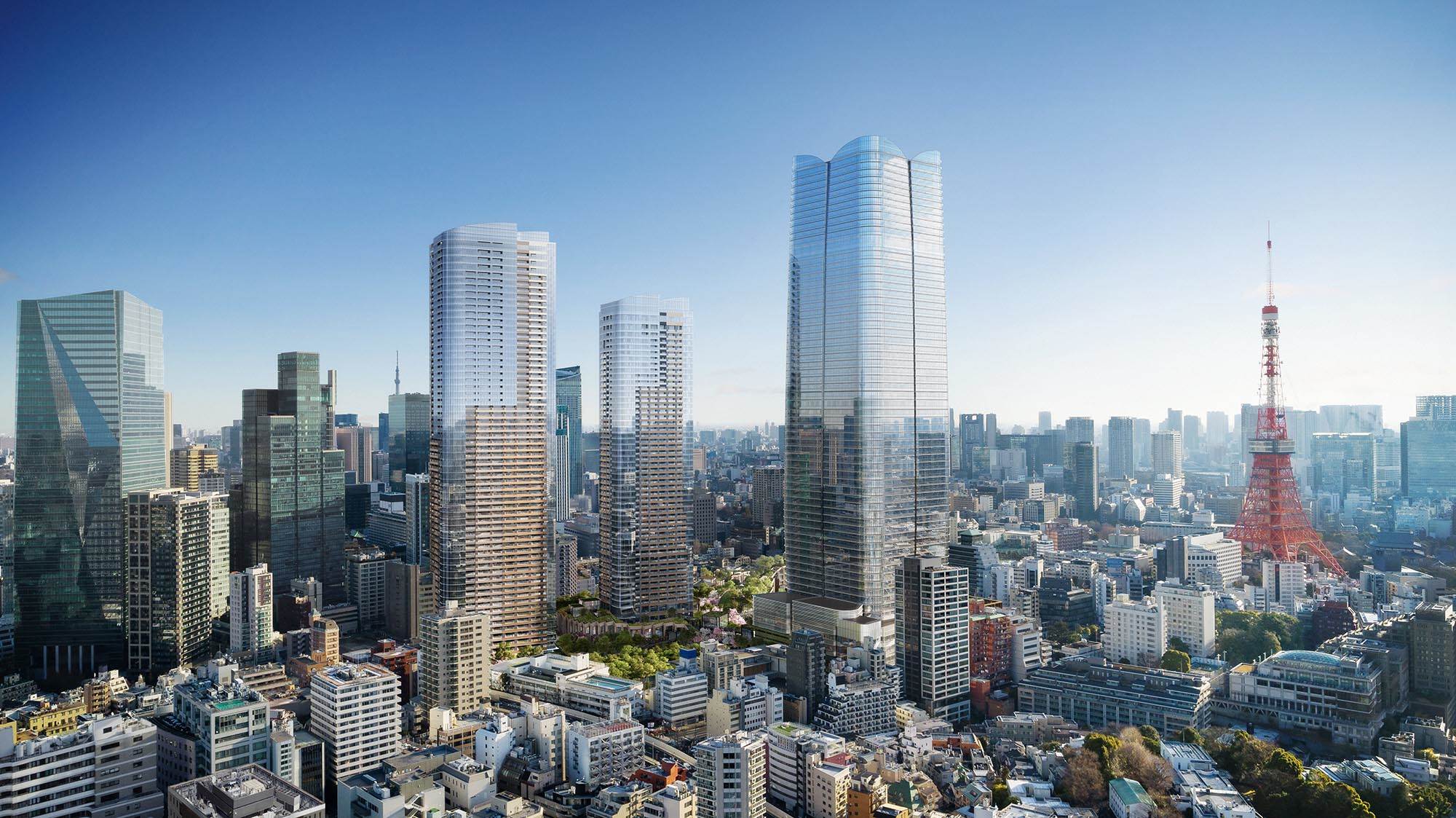 Japan's major urban landscape developer Mori Building Co., Ltd, revealed on Thursday, August 22, its latest urban redevelopment project for the Toranomon and Azabudai area of central Tokyo.
The company plans to regenerate a cosmopolitan center of the city by creating a harmonious development that will include a 330-meter-high tower building — the highest in Japan — and huge leafy green areas. Mori Building Co. expects construction to be completed in 2023.
The plan, announced at a press conference at the company's building in Tokyo's Roppongi area, aims to solve local concerns, such as disjunctive road networks, also to attract visitors from all around the world.
The plan for the project was hatched in the first year of the Heisei era, 1989; now, 30 years later, in August of the first year of the Reiwa era, construction has finally begun.
Enhancing Urban Attractions
"Live, work, learn, play, recreate. If we put them all together in an urban city, it will be a magnetic attraction, assembling a widely diverse cross section of people," said Shingo Tsuji, president and CEO of the Mori Building Co., referring to his company's ideal redevelopment project at a presentation for the media on August 22.
"It is essential for Tokyo and for this nation to enhance our magnet attractions so as not to become inferior to global urban cities, such as London and New York," Mr. Tsuji emphasized.
Tokyo is in third place in the Global Power City Index 2018, next to London and New York. The GPCI is measured by the Institute for Urban Strategies, a think tank affiliated with the Mori Foundation.
Total expenditures for the project could reach almost ¥600 billion JPY (more than $5.630 billion USD), the biggest project in Mori Building history.
The redevelopment project will cover an area of about 8.1 hectares. The developer plans to construct a skyscraper containing offices and residences, along with two other towers and a lower building. The planned 1,400 residences could accommodate about 3,500 residents. The spaces include offices and shops, adding an estimated 20,000 people to the labor force and from 25 to 30 million visitors per year.
The newest technology for absorbing earthquake shocks will be installed in all three tall buildings so all tenants and visitors will be able to go about business as usual.
Another building with seven above-ground floors and one basement level will be raised for an international school. Mori Building plans to invite The British School in Tokyo to fill the space. With almost 700 students from over 50 countries, it is the largest international school in the Tokyo area.
Creating a New Cultural and Economic Zone
The Mori Building concept is to create a new urban lifestyle harmonized with nature that allows people to spend their time vibrantly. The highlight of the project is to make 30% of the total area, or about 2.4 hectares, green. Medical treatment facilities, a spa, and fitness club will be introduced.
An alliance was set up with landowners, and the company held dialogues with 300 landowners, taking almost 30 years to secure necessary permissions to proceed.
When JAPAN Forward asked Mr. Tsuji whether the company ever considered giving up the project, he answered, "Never." He explained that the "Mori Building has been taking its time until they realize success with our efforts."
The planning zone for the project has had a number of issues, such as small wooden houses and a concentration of dilapidated buildings. Traffic networks for the area are disjointed and function poorly. The redevelopment project was launched in part to tackle those problems.
Mori Building Co. Ltd has plenty of experience, including the development of other projects nearby, such as Toranomon Hills and Roppongi Hills. The new project aims to become a keystone connecting all of the Mori developments and creating a new cultural and economic zone.
Mr. Tsuji emphasized that his idea is to create a place where local residents and people from the Tokyo region and around the world can all get together and enjoy life in central Tokyo.
He said: "Constructing buildings alone does not create a good urban environment. The strength of a city comes from the power of the people who gather there."
Author: Mizuki Okada