Nagasaki Lantern Festival 2019 Turns City Into Magical Spirited Away Experience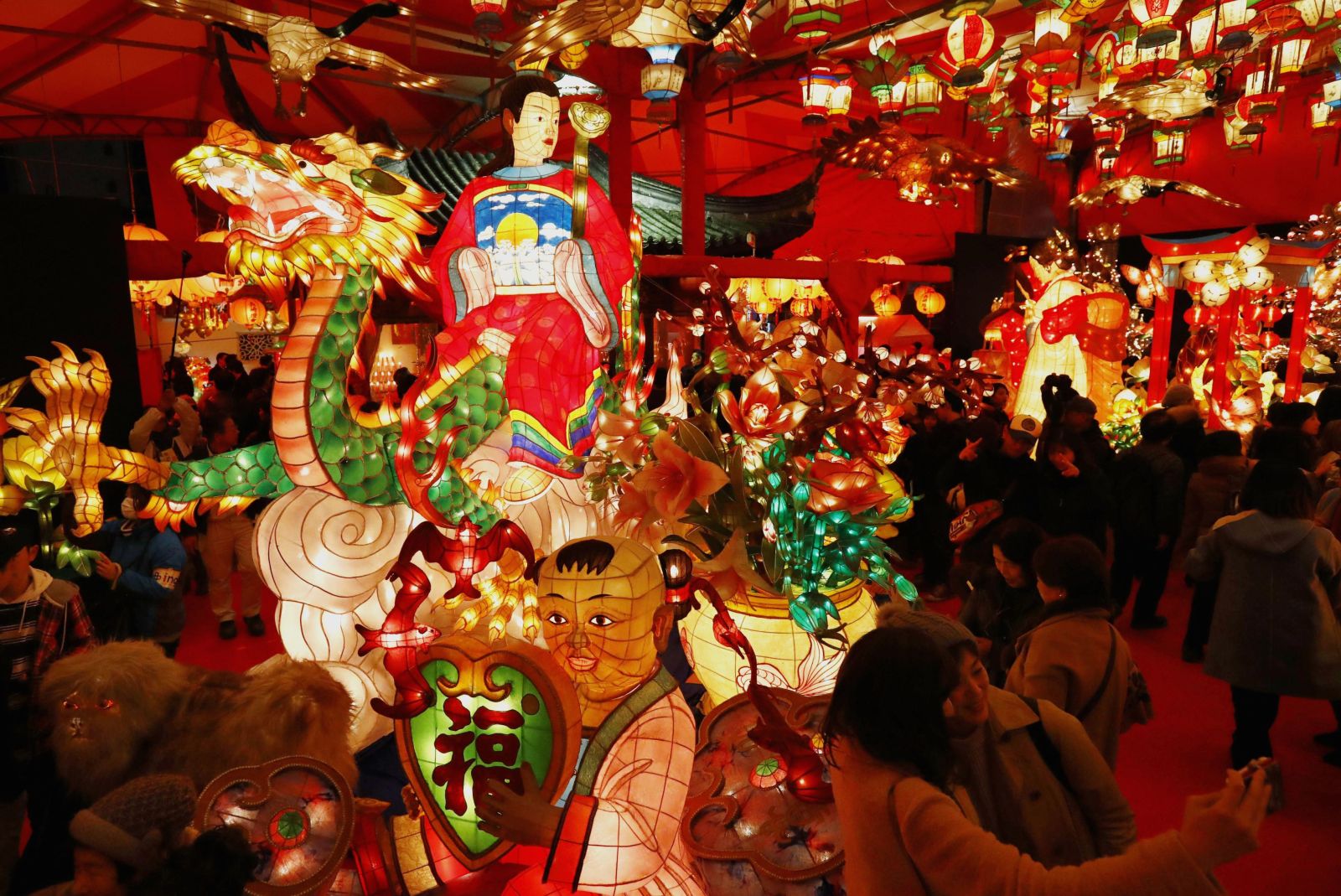 冬の長崎は2週間だけランタンに彩られます。まちを歩いて眺めるのも楽しいけど車窓から見るランタンも素敵です。4番か5番系統の電車に乗って「めがね橋」から「浜の町アーケード」間を通る時の風景は格別。おいでよ長崎! pic.twitter.com/eFDZ519sUv

— 羊食べる (@hitsuji_eat) February 4, 2019
Fans of celebrated animation giant Studio Ghibli can find all sorts of sights and sounds that seem as if they were a real life depiction of scenes from Hayao Miyazaki's Spirited Away, such as Yamagata prefecture's famous Ginzan onsen hot spring town, or a famous No-Face cosplayer who has some adorably clumsy habits.
It's the annual Nagasaki Lantern Festival, however, that may feel like traveling through the film the most.
Featuring over 15,000 radiant paper lanterns, the Nagasaki Lantern Festival started as a celebration of the Chinese New Year in Nagasaki's Shinichi Chinatown, before expanding in 1994 to become a region-wide festival.
From January 28th to February 11th, attendees can enjoy parades, dragon dances, and theatrical performances as they bask in the glow of lanterns that turn nighttime strolls into an exploration of otherworldly charm.
A recent video posted by @hitsuji_eat of a train ride through the Lantern Festival (from Nigiwaibashi to Nishi-hamanomachi) now shows that riding through the sea of glowing lanterns on a quiet night is not unlike passing through the dream-like world of Spirited Away.
Today is the first day of the Nagasaki Lantern Festival! Both the Shinchi Chinatown and the surrounding area are filled with over 15,000 colorful lanterns and lights🏮🌟 #chinatown #chinesenewyear #lanternfestival #nagasakilanternfestival #長崎ランタンフェスティバル #新地中華街 pic.twitter.com/gfAlSSy2ns

— Kazue (@japanese123) February 5, 2019
#長崎ランタンフェスティバル
今日からだね😊✨

点灯式とか撮影しよかな😁
ってか、
スケジュール何もしらない#長崎ご当地YouTuber😝#YouTube #ユーチューバー #長崎 pic.twitter.com/WWo972BlIt

— ダイゴTV@長崎ご当地YouTuber (@YouTubeDai5TV) February 5, 2019
The rest of the article can be viewed on our partner's website, grape Japan at "Nagasaki Lantern Festival 2019 Turns City Into Magical Spirited Away Experience."