Japanese Culture 101 Videos: A Few More Tips and Trivia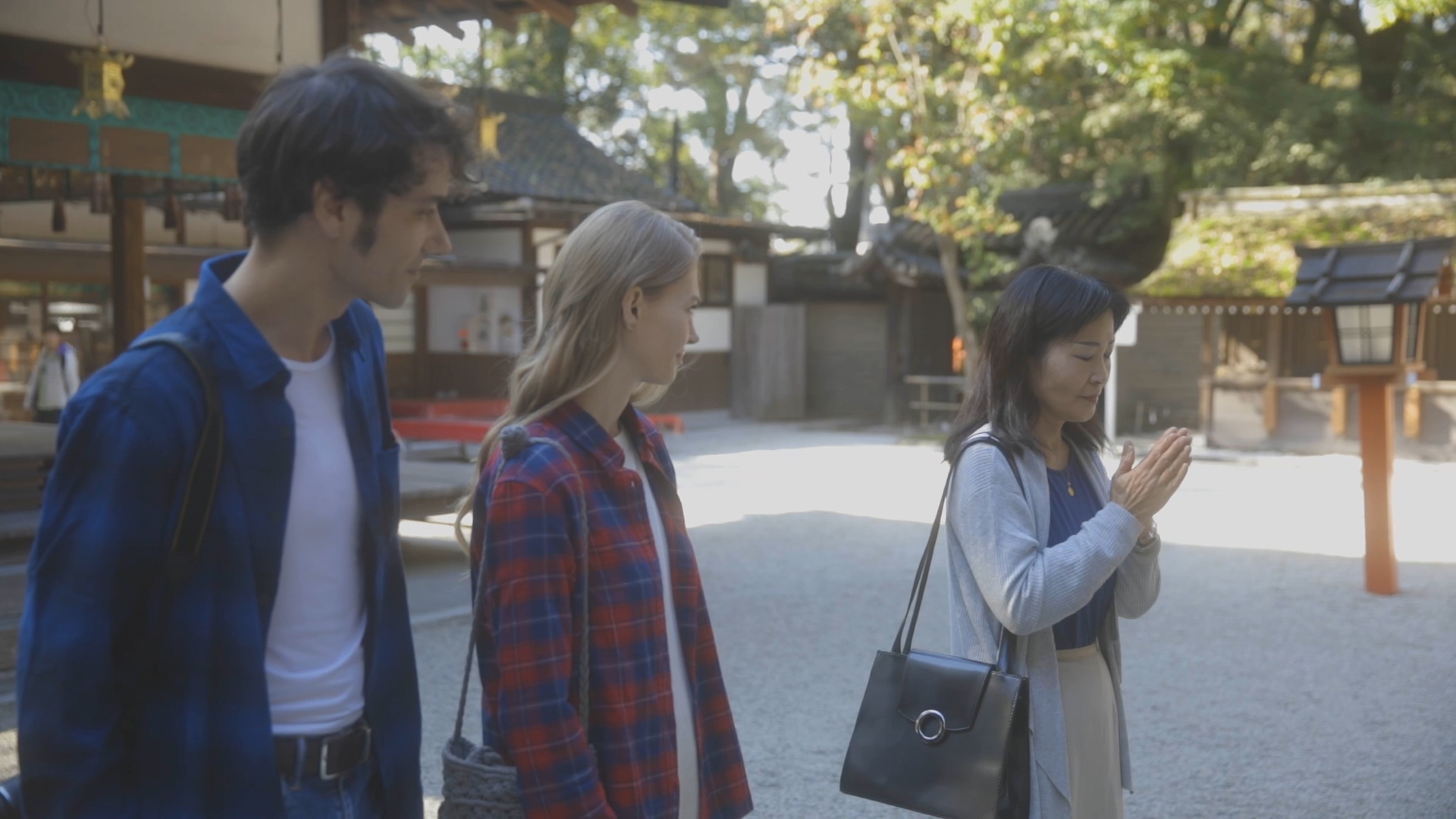 How many people have thought, "I would like to visit Japan someday?" It turns out, quite a few.
According to the Japanese National Tourist Organization, inbound visitors to Japan exceeded 30 million people for the first time in 2018. It was an increase of almost 9% compared to 2017. Of course, with tourism also comes the occasional unknowing visitor making a faux pas that may cause stress to the locals.
To help people enjoy Japan's beauty without stress, the Kansai Tourism Bureau produced 10 short videos on the basics of Japanese culture.
If there's anything that you would like to know about Japanese culture, let us know!
In the meantime, we let JAPAN Forward writers and contributors share some more tips and trivia to go with the lessons from the "Japanese Culture 101" series of videos.
Lesson 1: Etiquette in Shrines
I lived in Kyoto for 2 years and it was an amazing city with rich culture and tradition, and I think that's what attracts millions of visitors every year to this small city in Kansai. Very charming shrines and temples, and many in close proximity to one another. I realized that people just watch and mimic other travellers, but don't realize there are fine details when visiting these historical establishments, and in many cases, World Heritage sites. I often traveled solo, so when I first found out about washing hands before entering the shrine or temple, it made me realize how sacred the visit was. I'm guilty for also wearing a hat or sunglasses, so this video is very helpful in raising awareness for Japanese culture traditions.
Some advice I would give is to observe locals teaching their children what to do, find a quiet shrine where you can practice, and if you can get a friend to video you, it's a good way to check if you did everything correctly!
- Sara Doel
Lesson 2: Taking Pictures
Japan has a great photo culture, and much like other parts of the culture, it can be based on manners. There will be places in Japan where you will be asked/told not to take pictures, but more often than not, if you respond with a smile, you may even end up making a new friend or learning something!
Taking pictures in Japan can be an amazing experience, but I have to agree with the video that although Japanese people are super friendly, not everyone wants to get their picture taken by random tourists. So always good to ease on the side of caution and be polite. Take a chance and ask if it's ok. You never know, you might make a new friend.
Lesson 3: No Littering
One of the things everyone always marvels at is "how can Japan be so clean and have no bins?!" It made me reflect that if you live somewhere, most of the time you are at home, at work, or in a restaurant (which will normally have a bin!). As tourists can be the main users of bins it might be tempting to just litter when the bin is not immediately available. But Japanese are very proud of their clean streets. Therefore, my tip is: for bottles, keep an eye out for dispensing machine - which inevitably has a disposal container next to it - and for other things you will normally get lucky at convenience stores!
-Arielle Busetto
Japan has a global reputation for waste management and a long-held connection to nature. That said, there's still room to grow when it comes to reusing and reducing waste in general. Small acts like using your own bag at convenience or department stores and carrying your own water bottle can go a long way to expand Japan's efforts to be more environmentally friendly.
- Keiko (Social Innovation Japan)
Lesson 4: Hospitality
Being invited to a local's home is a privilege! Be prepared to share stories about your hometown, family and occupation as part of the trust building process, but don't feel pressured to share private details. Before eating or drinking, remember to say 'itadakimasu' and after the meal say a polite 'gochisosama deshita' to thank the host.
I actually had no idea it was more polite to arrange your shoes. It makes perfect sense now, though. The host and staff at every Japanese house and ryokan I've been to have neatly lined up my hastily-placed footwear at the entryway! Be sure to wear shoes that are easy to slip on and off.
- Jasmine Ortlieb
Lesson 5: Smoking Areas
Coming from a country where smoking outside is allowed almost everywhere, it's not automatic to think "where do I go smoke?" Yet, when traveling together with a smoker friend in Japan, finding a smoking area can feel a bit like a treasure hunt. Keep an eye for areas close to stations which have a fence, and in big department stores there are normally areas inside, so ask and somebody will point you to them!
-Arielle Busetto
Whether it's being mindful of others while riding the train or entering a shop, most visitors notice a strong awareness of social etiquette in Japan. Smoking areas in Japan are no different. Some areas will be contained in rooms, others have semi-exposed structures. Most smoking areas are designed to encourage smokers to be mindful of society and the environment by having clear disposal units for cigarette butts, or dedicated staff to keep the space clean. It's not uncommon to see some smokers carry their own portable container to throw away used cigarettes made of recycled materials as well.
- Keiko (Social Innovation Japan)
Lesson 6: Going for Sushi
When I was small, I used to hate sushi rice: in my mind there was nothing appealing about cold white rice flavored with vinegar. When I was eight, my mother took me to a famous sushi restaurant in Ginza. We sat at the counter and a very kind sushi chef told me "You will like my sushi rice." I did, and now I can't imagine my life without sushi! Take away from all this? Sushi restaurants can seem stuffy, with many set rules, but go for the full experience and sit at the counter, you never know what you might learn.
-Arielle Busetto
Lesson 7: At the Combini
Last time I went to Canada, I asked all my friends and family who had been to Japan the same question; "what do you miss the most about Japan?" Almost everyone had the same answer: "The Combini!". Japanese combini are well known for having everything from fresh bento boxes to a fresh pair of socks. But many people don't know that they can also be used as a pick-up center for your mail in Japan (really!! You can send your Amazon to the Combini!). You can also grab tickets to concerts or the Ghibli museum as well! My pro tip: Keep your eye on the table right near the counter! They often sell great items and snacks there at a discounted price!
Convenience stores in Japan have set the standard for everything that a convenience store should be in the modern world. When I'm on the road it's always a relief to know that I am never far away from a combini where I can pick up a good meal, a high-quality coffee and have access to a clean restroom! A phrase I recommend that you should listen out for is "Obento atatamemasu ka?" which can be interpreted as "would you like your bento to be warmed?". I would have enjoyed many more hot meals had I understood this phrase sooner!
Lesson 8: Going to a Public Bath
If you're lucky and the sento has a sauna, I highly recommend to use the hot bath → sauna → cold bath, then repeat a couple of times. This encourages better blood flow through your system. Some say it's the Japanese secret to longevity. After getting changed back into clothes, purchase a glass of milk from the counter on your way out and replenish your calcium. I was skeptical at first, but now I'm a big 'after-the-onsen-glass-milk-drinker'.
Sometimes you'll find small lockers in the reception area to put valuables in. Put them in first before you go in. Don't make the mistake my friends did of taking off your clothes in the changing rooms first and emerging wrapped in only a towel. The receptionist screamed and parents standing at reception covered their children's eyes in horror!
- Sara Doel
Lesson 9: Zen Meditation
Trying Zen at a local temple is a great way to experience Japanese culture and find out a little about yourself. As in the video you need to stay still the whole time, and in seiza this can be difficult for many people, but breathing through the pain is part of the learning process. And don't worry if you can't keep your mind 100% clear, just acknowledge what your brain wants to say, let it pass, and move on.
Pick your season wisely. My first experience of Zen Meditation was on a "Power Stone" outside a temple on a hot, humid day. There were lots of mosquitos around, which we couldn't resist batting away, but even so we were covered in painful bites afterwards-not so calming after all!
- Sara Doel
Lesson 10: Going Shopping
When shopping in Japan, you will find many cool things that you may not find in your home country so be sure to leave extra space in your suitcase. Many of the larger store chains will accept cards, but that being said, Japan is a society where cash is still very much the main method of payment. At the checkout, you may also hear the phrase, "genkin desuka?" which can be interpreted as "are you paying by cash?". Unfortunately for me, I thought I was being asked "genki desuka" which essentially means "how are you?". Be sure to have cash on you at all times when shopping in Japan as cash is a language that everybody understands!
A very convenient service most stores in Japan have is the 'gift wrapping' option for a small ¥100-200 fee. But it many places, it's free! When you're at the counter, ask the sales assistant if they have gift wrapping available and they'd be happy to dress up your purchases.
Click here for more information and to reach links to the full video series.
Have you found the videos useful? Let us know!