Nakano Broadway: A Rare Gem Outside the Tourist Track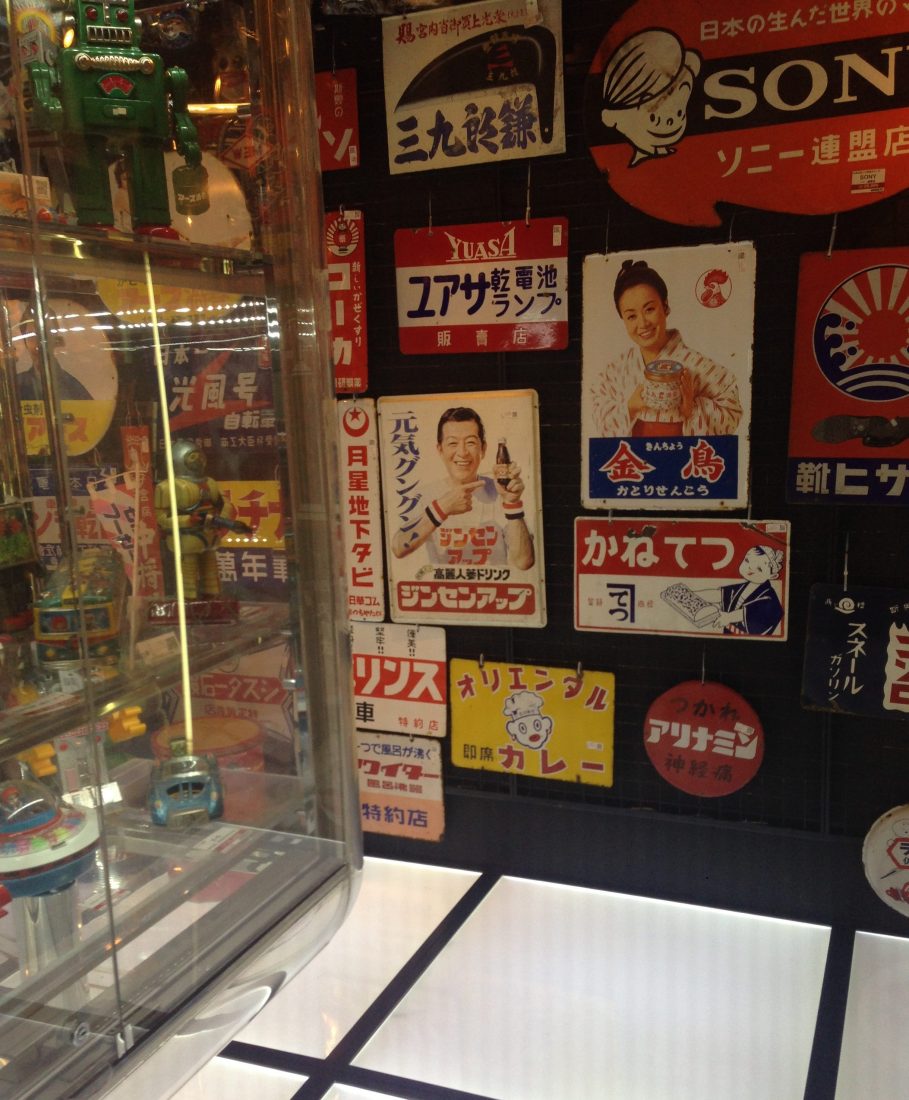 I saw a monkey in there roaming around once and it didn't seem out of place. That's the only way I can effectively introduce the gem that is Nakano Broadway, a kind of slightly strange place where reality seems distorted, or at least left behind for a little bit.
Located mere minutes outside of Shinjuku, the busiest district in Tokyo, Nakano seems more like a half-forgotten relic of an older era than a modern component of a busy metropolis. Walking around its hallways, one feels suspended in time—and not even surprised at the sight of a monkey roaming through a cosplay store. Emerging from its doors back into the sunlight a few hours after arriving feels like walking out of a movie.
The surroundings of the shopping complex are deceptively normal. A pedestrian street lined with restaurants, brand clothing shops, and other typical Japanese shops stretches from the Nakano station exit to the entrance of the building. Here, shoppers can purchase groceries or dip into one of the connecting alleyways for further exploration.
It is admittedly a bit confusing to navigate—suddenly the outdoors shopping area ends and funnels into the entrance of the shopping mall before the visitor has time to notice.
Among tourists Nakano Broadway is perhaps best known for the dessert shop hidden on the basement floor. Daily Chiko has no tables or chairs, bar two benches tucked into the side of the hallway adjacent to a butcher's shop. Customers can enjoy for a surprisingly low price soft-serve ice cream in flavors that range from the typical, like vanilla or chocolate, to other less traditional tastes (at least in countries like America), such as Ramune.
The ice cream shop's true claim to fame resides in its best deal: an eight-flavor soft serve ice cream tower costing only ¥490. Certain travelers make the trip solely for a chance to snack here. Even for me, this ice cream shop was the catalyst for my first visit to Nakano. However, it wasn't only the sweets tucked away in the bottom floor that kept me coming back.
Nakano Broadway is also the secret otaku paradise, and it's this specification that makes the area so compelling. Above the grocery market and ice cream parlor obscured in the basement are an array of stores selling vintage toys, manga, anime merchandise, and art books. Mandarake, a company whose flagship store began in Nakano Broadway which focuses on the culture of anime and manga, expands throughout nearly every floor in the shopping complex. The walls of these stores tower high with specialty goods and books. Even their entrances are like something out of a steam-punk, sci-fi fantasy, with corroded pipes and larger-than-life robots grafted into the walls.
While trips to Akihabara can feel like a tourist trap—maids ready to snare you on every corner, commercialized gaming centers, and well-lit stores that feel like ploys to drain willing customers of their money—Nakano is undeniably more authentic. The people that frequent its corridors are not spectators or mere purveyors of a commodified Japanese culture, they are customers genuinely excited by the collectors' goods sold throughout the halls of the shopping center.
Though there are foreigners here, most are people lured in through their own niche interests rather than a Top Ten Must Visit Places in Tokyo article. Coming here doesn't feel like part of a travel itinerary, it feels authentic.
At times, it feels like visiting a museum as well. There is no entrance fee to the stores that have rows upon rows of vintage toys, lit up by stark, clinical lighting in otherwise dark rooms. The space to navigate the hallways is narrow, intimate, and serious. Behind the glass which separates the goods from the viewers, customers can expect to see nearly anything: antique Godzilla statues, a collection of Astro Boy figurines lined up in size like Matryoshka dolls, or even hairless dolls with wigs piled by their plastic sides.
Beyond collectibles, contemporary art legend and creator of the Super Flat style Takashi Murakami has an empire based out of Nakano Broadway. Not only are his offices and some gallery space located on the top floors, he also manages a café on the third floor. There, customers can stop by for a coffee break between shopping forays.
During my time as a student in Tokyo, Nakano became one of the havens I frequented the most. One of my most prized (and expensive) possessions purchased in Japan was bought here—a modern ukiyo-e art book. It remains both an eternal testament to my deep love for Nakano and a great table-topper and conversation piece for curious guests visiting my apartment.
For a unique yet authentic glimpse into Japanese culture mere minutes away from Tokyo's hectic city centers, there is no better place to visit than Nakano.
Taylor Bond is a writer and photographer who spent a year living in Tokyo, Japan, as a travel writer and student at Waseda University.
She can be reached via Instagram at @james.blonde8 or @0.5ratsphoto.