New Role Models Help Make Japanese Society More Inclusive of PWDs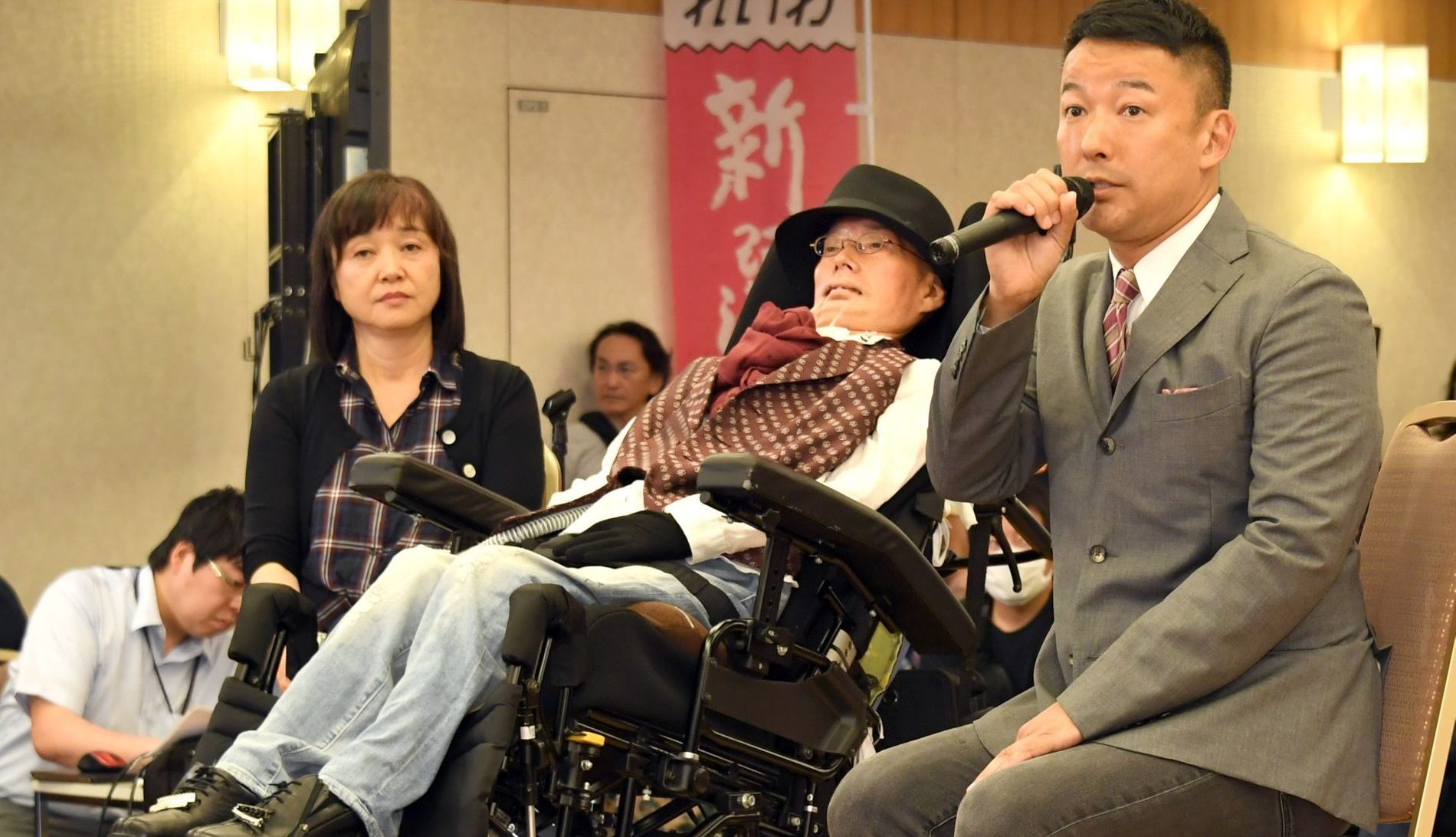 People living with disabilities often have additional challenges to overcome, things their disability-free counterparts may not even consider. Some of these challenges can be as obvious as a step-up, which a wheelchair cannot climb, or enduring improper care that can be insulting or abusive (which is not commonly observed).
Japan has made great strides in creating more accessibility and assistance for people with disabilities. Ms. Kimura Eiko and Mr. Funago Yasuhiko, two newly-elected officials of Japan's Upper House who live with restrictive disabilities, are poised to shine a light on these concerns and more.
Even just being elected has required rules to be updated — for example, provisions for their aides to be allowed access to the Diet building. Building modifications had to be made for the new lawmakers to have access to their workplace.
The challenges can be overwhelming, especially if they are tackled without the support of others. The people of Japan are not the only ones working on overcoming the many hurdles.
The International Situation
Like Kimura and Funago, many people in the United States living with disabilities struggle to find sustainable work and get the disability-related care they need. There are many additional costs and concerns a person without disabilities wouldn't normally deal with, in addition to typical living expenses.
In such situations, a person living with a disability and making just enough to survive may feel like they simply "exist." There may be government support for some of these extra expenses, but depending on country and region, the support is unlikely to be sufficient to allow those struggling to live a fuller, productive life in society.
Many have a strong desire to work and live like everyone else, but obtaining such a life may need assistance that is difficult to acquire. However, the word is getting out. In the U.S. and Japan, assistance and other options for those with disabilities have become a hot topic.
Both Sides Need to Engage
Representatives like Kimura and Funago are a welcome change that, together with other public figures with disabilities, should open doors and provide new opportunities not just in Japan but around the world.
The most immediate opportunity for Japan is the new disability-advocate filter available in the form of these new Diet members. Beyond lawmaking, Kimura and Funago have also become a role model because they live and work as productive members of society with their severe disabilities. This will help their colleagues in the Diet and others in Japan to develop a more inclusive image of those with disabilities.
In 2020 Japan will host the Olympic and Paralympic Games, including athletes with various disabilities. This will give Japan a unique opportunity to learn and demonstrate inclusion of all members of society, in the highest levels of government and the sports world. As Kimura and Funago help make the laws that run the government and disabled athletes demonstrate their sportsmanship, assuredly other people with disabilities can be teachers, reporters, technicians, and much more.
Nevertheless, there will be challenges for everyone.
The Challenges Ahead
We know overcoming such challenges take time, but they will never be addressed if they are not discussed. This makes communication of primary importance between people who live with disabilities and those who do not.
Without a doubt this will cause some challenges, even with the newly elected Japanese officials. While Mr. Funago will be able to communicate with other lawmakers, it comes through the assistance of his aid and takes a bit of extra time. This will take some getting used to for both sides.
Most lawmakers will need to set aside this extra time to communicate, but it doesn't mean Mr. Funago's words are less valuable and meeting in person will show proper respect between lawmakers. Taking these steps will require both sides to reach out to each other, in turn showing solidarity between lawmakers.
However, lawmakers shouldn't be the only ones advocating accessibility, this challenge is big and can use all the help members of society can give.
Every little bit helps, and hopefully someday, soon, we will see a future where the biggest challenge for someone with a disability may simply be deciding with co-workers on what to eat for lunch.
How You Can Help
There are a few things you can do to help advocate for greater accessibility for all members of society:
1. Meet with your representatives in government to politely discuss accessibility for those with disabilities. You may want to have notes available to help keep you on track and to the point. If you cannot meet them, then consider sending a letter explaining your concerns.
2. Make sure the message you are advocating is simple and easy to understand. For example, to enable more people with disabilities to be productive in the workplace, we need to make more government support available, and what kind.
3. Avoid attacking political sides, even if they have a habit of dismissing accessibility concerns in the past. Advocate for results, not political partners.
4. If you know a friend or family member who is struggling to find work due to a disability, mention them and their desire to work. You may also want to talk with other community members in similar situations to hear and share their concerns. (Make sure to ask all parties for permission prior to using their name).
5. Consider joining an advocacy group that wishes to expand accessibility for those with disabilities. Many united voices can be stronger than an individual voice. Ideally it shouldn't be politically driven, with very clear goals you agree with.
(Click here to read additional information, including statistics and policy analysis by the U.S. Social Security Administration, on the subject.)
Author: Justin Schroth