Newly Promoted Ozeki Hoshoryu in the Spotlight at Autumn Basho
The Mongolian will look to shine in his ozeki debut at the 15-day Autumn Basho. Compatriot Kirishima and others will also be looking to contend.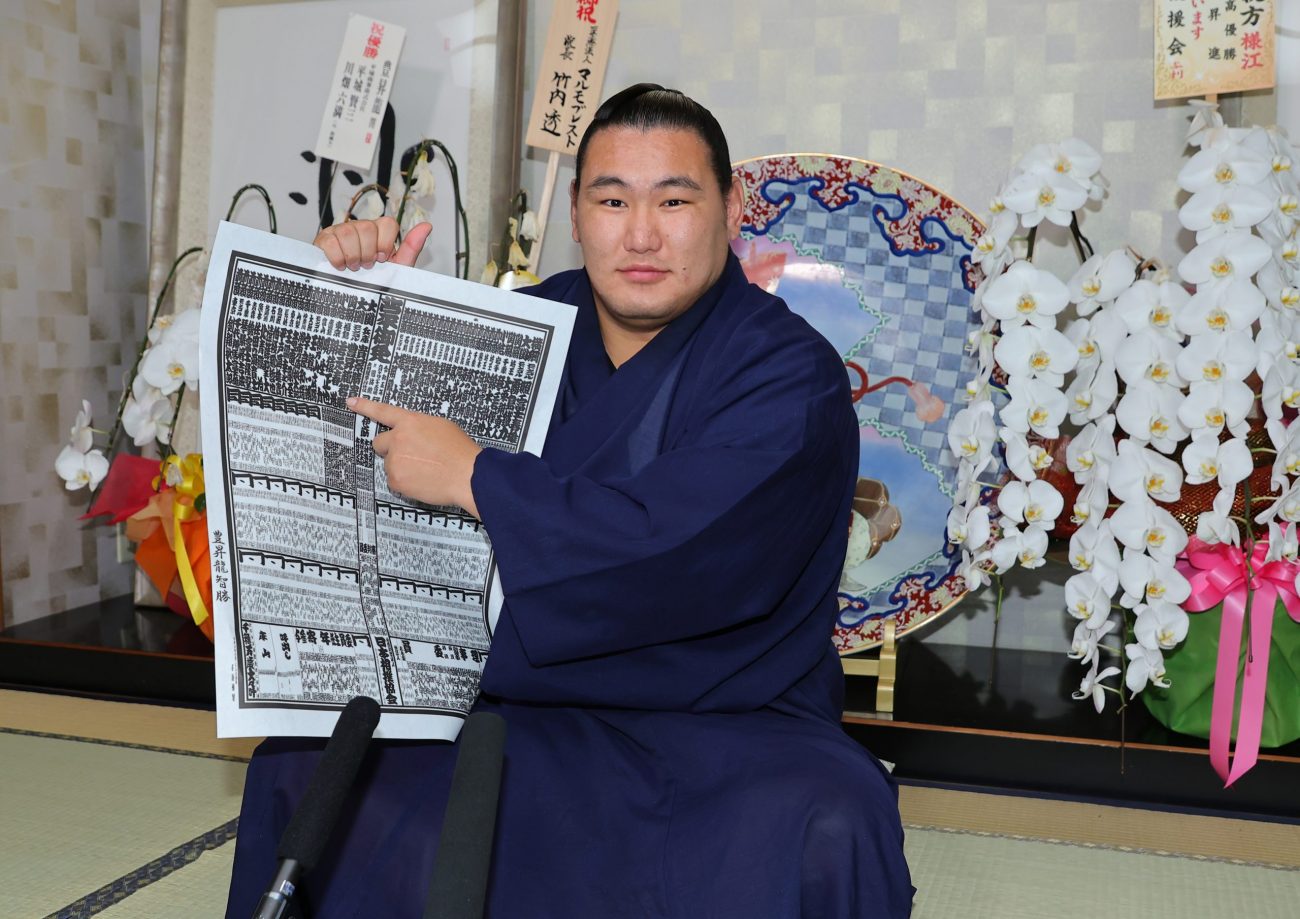 All eyes will be on newly promoted ozeki Hoshoryu of Mongolia when the Autumn Basho kicks off at Tokyo's Ryogoku Kokugikan on Sunday, September 10.
The 24-year-old, whose given name is Sugarragchaa Byambasuren, won his first top-division title at the Nagoya Basho in July when he went 12-3 and was later promoted to sumo's second-highest rank.
"I will do my utmost never to tarnish the reputation of the ozeki rank," Hoshoryu said upon being promoted in July.
Hoshoryu is the nephew of renowned former yokozuna Asashoryu, whose 25 championships in the elite makuuchi division are the fourth-most in sumo history.
He becomes the seventh ozeki from Mongolia following the promotion of Kirishima (formerly known as Kiribayama) after the May tournament.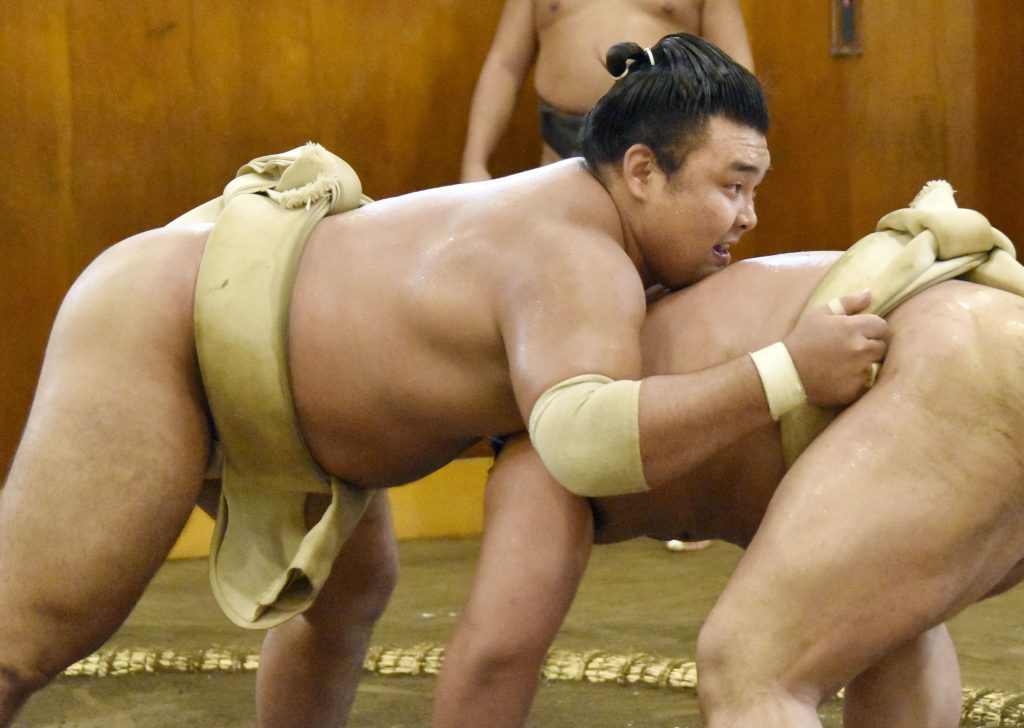 Hoshoryu is a breath of fresh air for the sport. While he may not be as controversial as Asashoryu, he has shown a willingness to use a variety of unorthodox throwing and tripping techniques.
Similar to his uncle, every time he steps into the ring, fans can expect the unexpected. That's a huge boost for a sport that can become tedious at times.


Hoshoryu Aims to Reach the Top
Hoshoryu has said he wants to follow in his uncle's footsteps and reach the pinnacle of Japan's ancient sport. The next phase of that goal will begin when he steps into the ring on Sunday at the 15-day event formally known as the Autumn Grand Sumo Tournament.
Kirishima, meanwhile, will be looking for better results than he was able to muster at the Nagoya meet when he made his ozeki debut.
The Mongolian sat out the first three days of the Nagoya tourney with an injury and then made the somewhat risky decision to return to action.
Being behind the eight ball from the outset, he could only manage a record of six wins, seven losses and two absences but didn't get demoted.
With Hoshoryu's promotion, there will be three ozeki at the Autumn Basho. Ozeki Takakeisho sat out the Nagoya Basho due to injury, while the sport's lone grand yokozuna, Terunofuji, withdrew on the fourth day.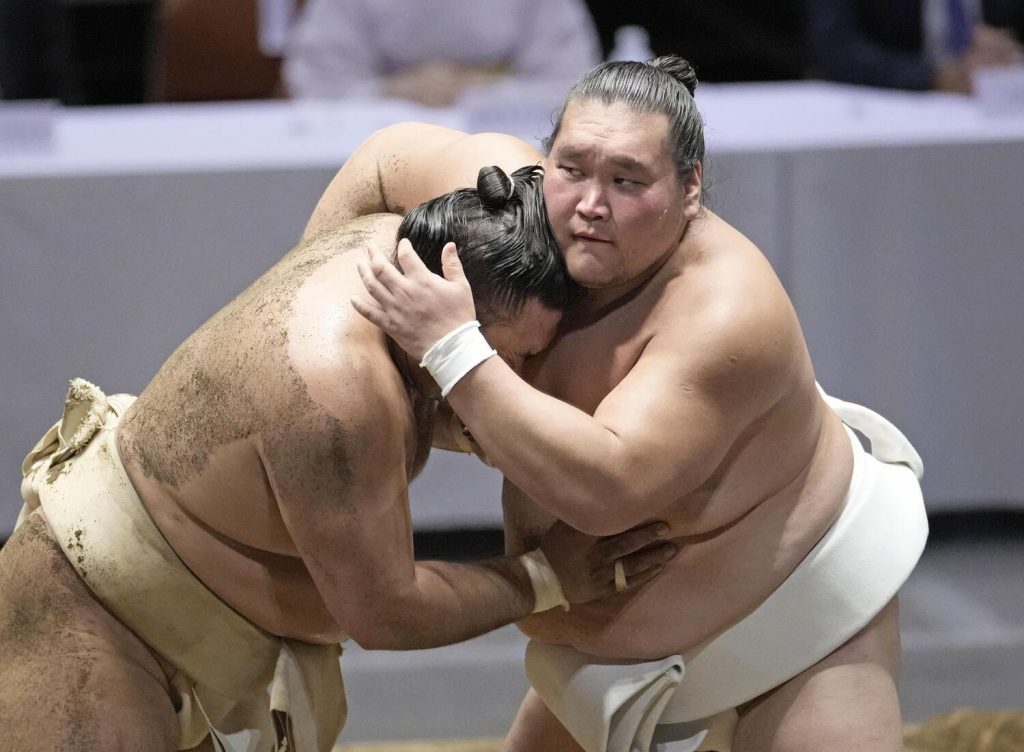 Terunofuji Pulls Out of Autumn Basho
Unfortunately, grand champion Terunofuji was forced to pull out of the tournament on Friday, September 8 due to a nagging back injury.
It will be the second tournament in a row the 31-year-old yokozuna has had to withdraw because of injuries. He pulled out of the July basho on Day 4 and didn't return to action.
"His back is not good," Terunofuji's stable master Isegahama was quoted as saying by Kyodo News. "Even after going to hospital, he was not in any condition to resume sumo."
Terunofuji, an eight-time Emperor's Cup winner, had double knee surgery in October 2022 and missed three straight competitions. He came back at this year's May tournament where he won his first championship in a year with a 14-1 record.
But his most recent injury means the Mongolian-born wrestler will withdraw from a seventh tournament out of 13 since his debut at sumo's highest rank in September of 2021.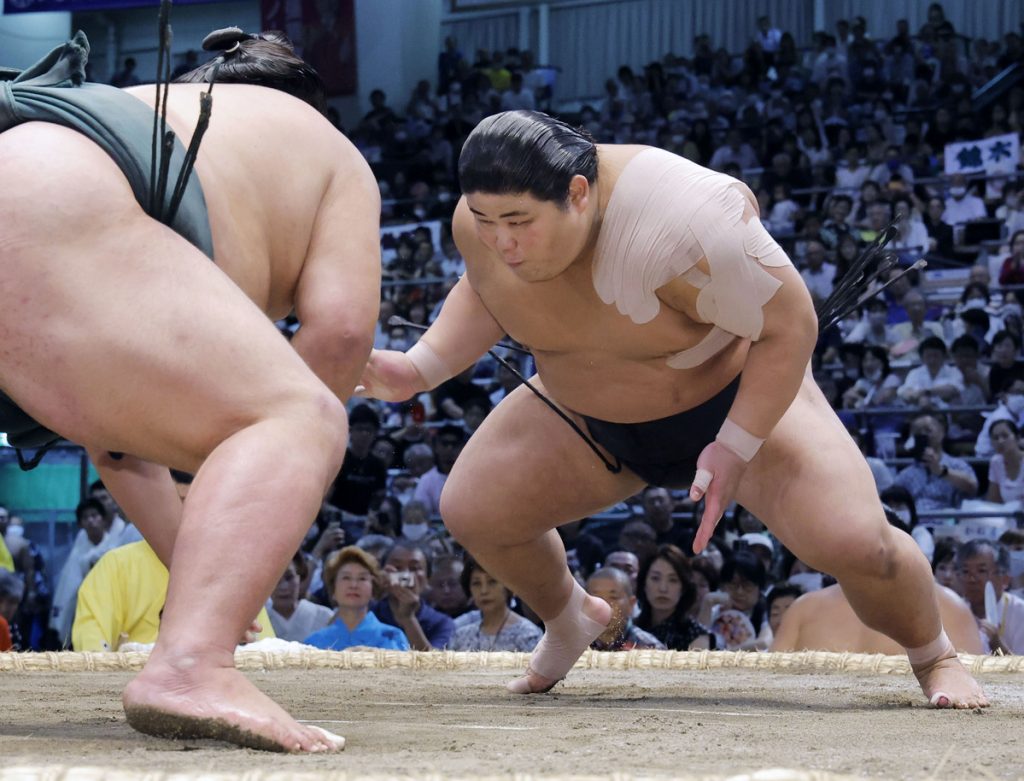 Hakuoho Sidelined After Having Shoulder Surgery
The tournament took a major hit when it was announced that up-and-coming No 9 maegashira Hakuoho will miss the entire 15-day event due to injury.
Hakuoho underwent shoulder surgery on Thursday, August 31, according to his stable master Miyagino, legendary former yokozuna Hakuho.
The talented 20-year-old electrified the crowds when he made an impressive makuuchi debut at the Nagoya tournament in July. Fighting as a rank-and-file No 17, he stayed in contention with an 11-4 record for which he received the Fighting Spirit and Technique awards.
Unfortunately, for Hakuoho his absence means he will be demoted back to the second-tier juryo division for November's Kyushu meet.
"I was getting attention after reaching juryo and makuuchi so early, and while my left shoulder had hit its limit, there was a fear of dropping my rank," Hakuoho told Kyodo News. "It took time to decide on having surgery."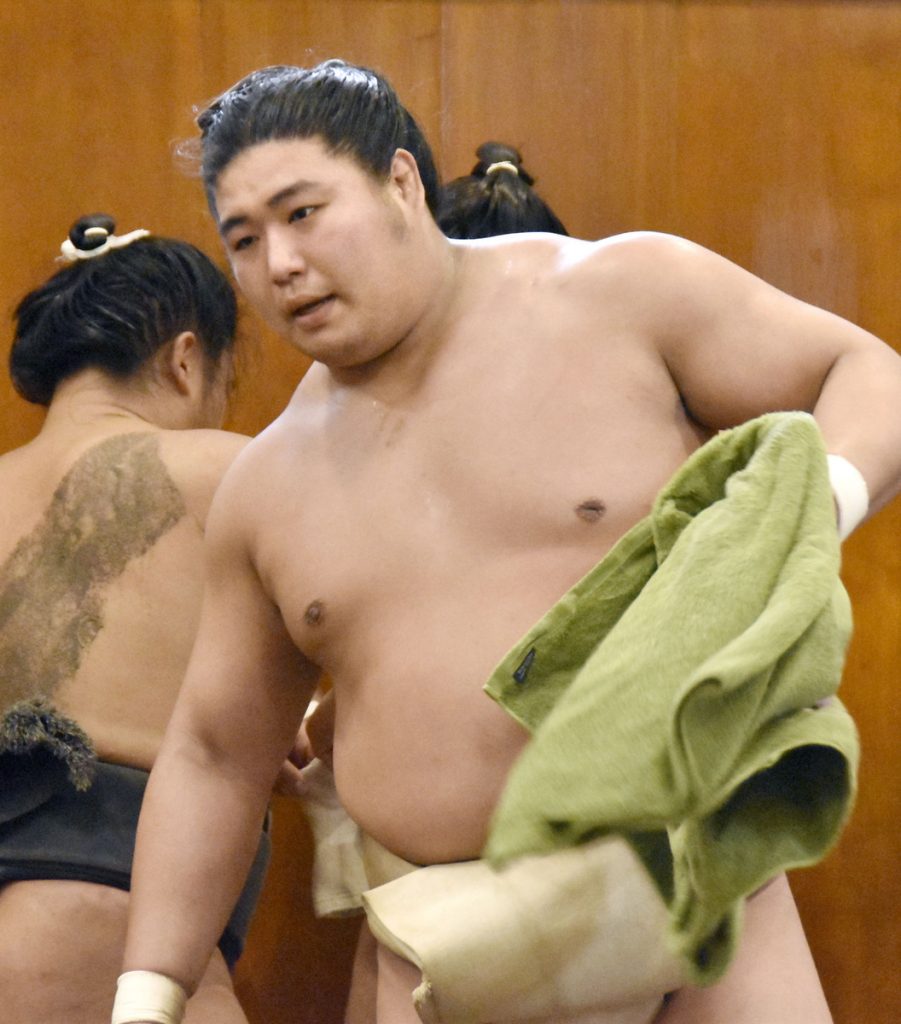 Wakamotoharu, Daieisho and Kotonowaka occupy the sekiwake ranks while Tobizaru and newly promoted Nishikigi are one rank below at komusubi.
Follow sumo coverage throughout the year on SportsLook.

Author: Jim Armstrong
The author is a longtime journalist who has covered sports in Japan for over 25 years. You can find his articles on SportsLook.