Nine Teams Record Series Sweeps to Open the B.League Season
The Nagasaki Velca, a newcomer to the B.League first division, and the reigning champion Ryukyu Golden Kings are among the teams with 2-0 records.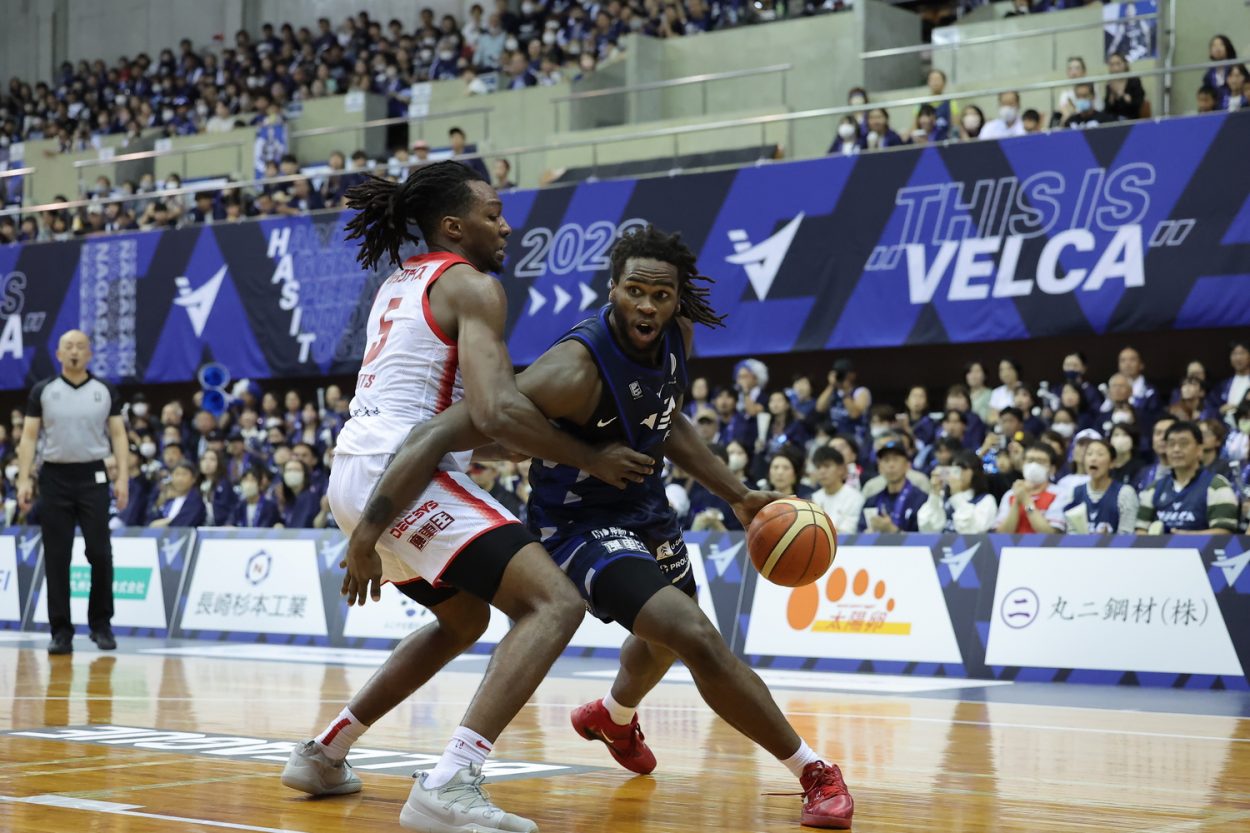 Read the full story on SportsLook - Nine Teams Record Series Sweeps to Open the B.League Season
Basketball fans were treated to a smorgasbord of B.League competition between October 5-9, making up the opening round of the 2023-24 season.
Each of the B.League's 24 first-division teams had two games apiece, with all but one of the two dozen games taking place on back-to-back days. That's the usual format: a two-game series on two straight days.
The one exception: The Saga Ballooners, who opened their first B1 season at home on Thursday, October 5 with an 80-63 loss to the reigning champion Ryukyu Golden Kings. And then the Ballooners faced the Golden Kings again two days later (see below).
Nine of B1's teams own 2-0 records entering the second round of competition, and nine squads remain winless.
A Dynamic Start for the Nagasaki Velca
The Nagasaki Velca, who were promoted from B2 to B1 along with the Ballooners after the 2022-23 season, recorded a two-game sweep of the visiting Chiba Jets on Sunday and Monday, winning their B1 debut 91-82. Matt Bonds and Jarrell Brantley scored 20 points apiece in the series opener and Velca teammate Hirohide Araya chipped in with 15 points on 6-for-6 shooting.
In Monday's rematch, Nagasaki edged Chiba 89-86.
Velca head coach Kenjiro Maeda's club knocked down 14 of 29 3-point attempts and held the Jets to 7-for-38 from 3-point range.
Brantley, a former College of Charleston and NBA forward (41 games over three seasons with the Utah Jazz), led Nagasaki's balanced offensive attack with 15 points along with seven rebounds and five assists before an announced crowd of 4,035 at Nagasaki Prefectural Sports Center.
Five of Brantley's teammates also scored in double figures: Nick Perkins (13 points), Masaya Karimata, Min Kug Chang and Bonds (12 apiece) and Masaaki Morikawa (10). Karimata and Chang both drained 4 of 5 3-point shots.
Bonds, who joined the Velca in 2021, grabbed a game-high 16 rebounds.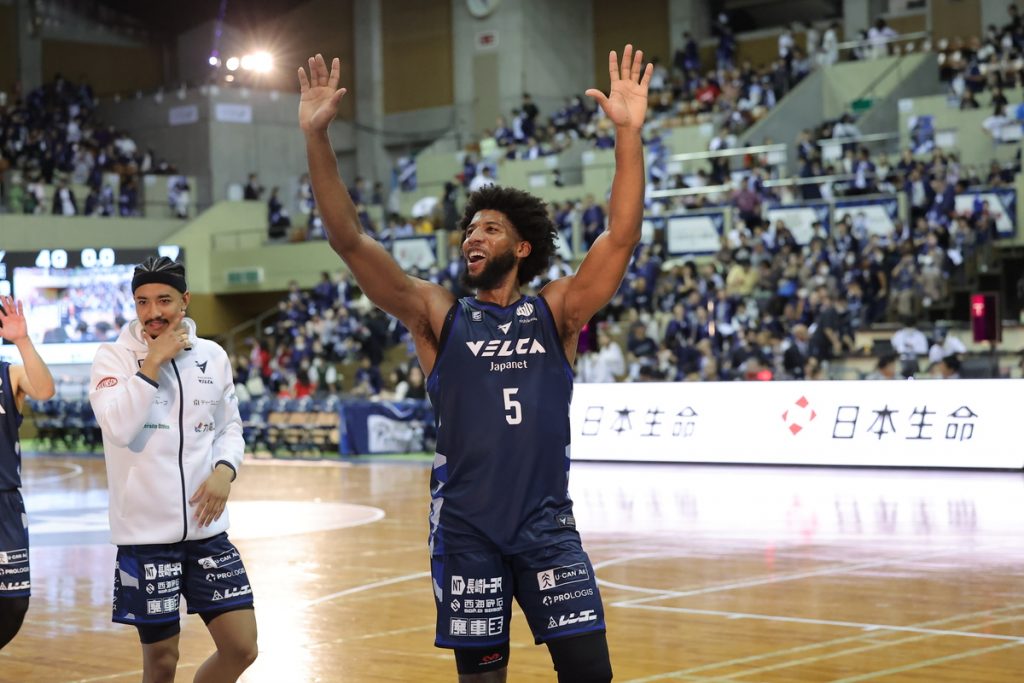 Jets rookie forward Justyn Mutts scored a team-high 21 points and pulled down 11 rebounds, while Yuki Togashi and DJ Stephens both poured in 19 points.
"I think it was a very good game," Bonds told reporters. "Chiba played with a very high performance [level], but we were able to play as one."
Nagasaki led 43-41 at halftime.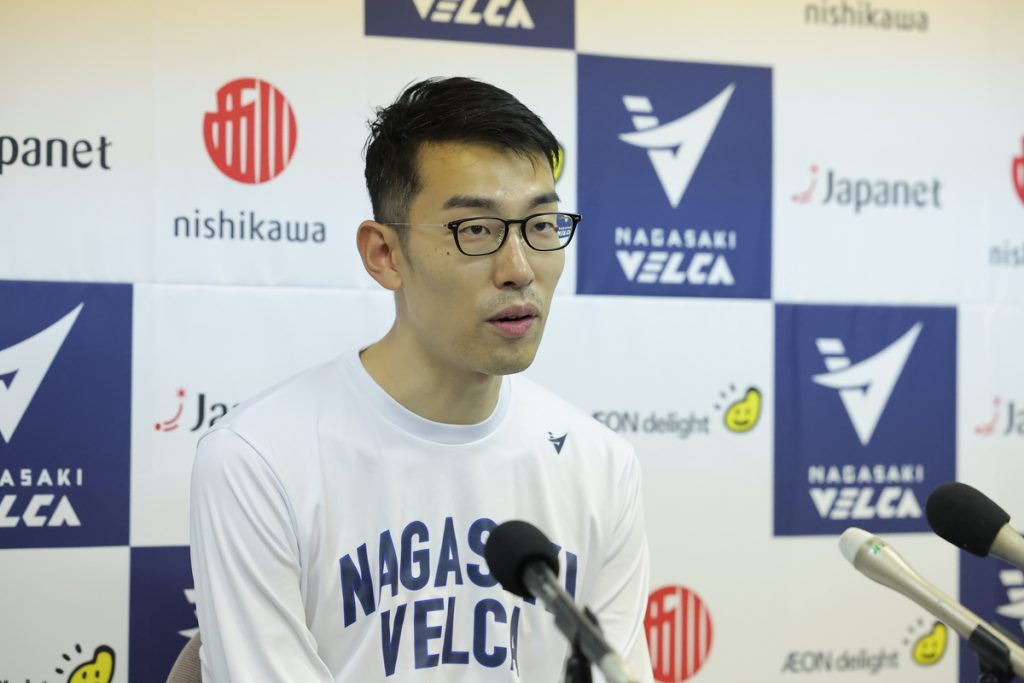 Insights from Velca Coach Maeda
After Monday's triumph, Maeda bounced from topic to topic in his post-game remarks to reporters.
"I told the players that this was a special day for us, as it was the second day for us, but the first time for some of the spectators to come and watch the game," Maeda said. "We went into the game with a clear understanding of what they were looking forward to and what they came to see in a professional team game on such a special day."
Continue reading the full story on SportsLook.
RELATED:

Author: Ed Odeven
Find Ed on JAPAN Forward's dedicated website, SportsLook. Follow his [Japan Sports Notebook] on Sundays, [Odds and Evens] during the week, and X (formerly Twitter) @ed_odeven.