[NPB NOTEBOOK] Munetaka Murakami Belts 56th Homer, Wins Triple Crown on the Season's Final Day
The Tokyo Yakult Swallows infielder went 13 games without a homer before completing the season in style with a solo blast in the seventh inning.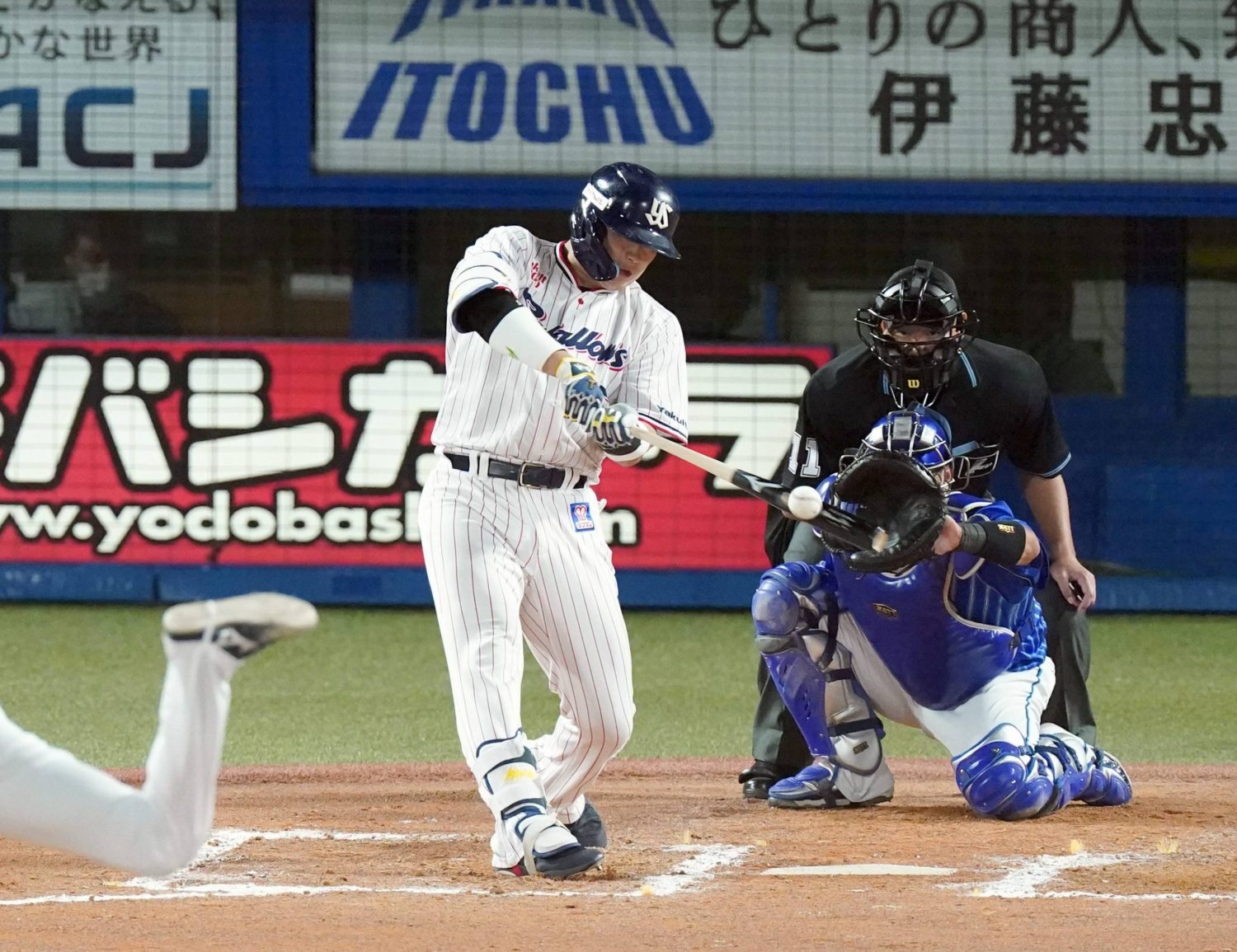 This article first appeared on SportsLook, JAPAN Forward's dedicated sports website.
Tokyo Yakult Swallows third baseman Munetaka Murakami hit his 56th home run of the season on Monday, October 3 and also became the youngest player in Nippon Professional Baseball history to win the Triple Crown award.
Murakami connected for a solo homer to right in the seventh inning after going 13 games without a home run as the Central League champion Swallows beat the Yokohama DeNA BayStars 8-2 at Jingu Stadium.
The homer moved the 22-year-old native of Kumamoto Prefecture into sole possession of second place on the all-time single-season home run list, ahead of Japanese home run king Sadaharu Oh as well as Tuffy Rhodes and Alex Cabrera.
Wladimir Balentien holds the NPB record of 60, which he hit for the Swallows in 2013. Oh hit 55 home runs for the Yomiuri Giants in 1964 before being equaled by Rhodes of the Kintetsu Buffaloes in 2001 and Cabrera of the Seibu Lions in 2002.
"I was relieved that it (the 56th homer) finally arrived," Murakami told Kyodo News. "Genuinely, I'm really happy to have bested the record of such great players."
Murakami finished the season with a CL leading .318 batting average, 56 homers and 134 RBIs to become the first player to win the Triple Crown since Nobuhiko Matsunaka achieved the rare feat for the then-Daiei Hawks in 2004.
Read the full story on SportsLook.

Author: Jim Armstrong
The author is a longtime journalist who has covered sports in Japan for more than 25 years. You can find his articles here.