[NPB NOTEBOOK] Now a Wily Veteran, Yu Darvish Aims to Play a Key Role at WBC
San Diego Padres pitcher Yu Darvish is a mentor to Japan's rising stars, including fireballing sensation Roki Sasaki, as Samurai Japan bids to regain the WBC title.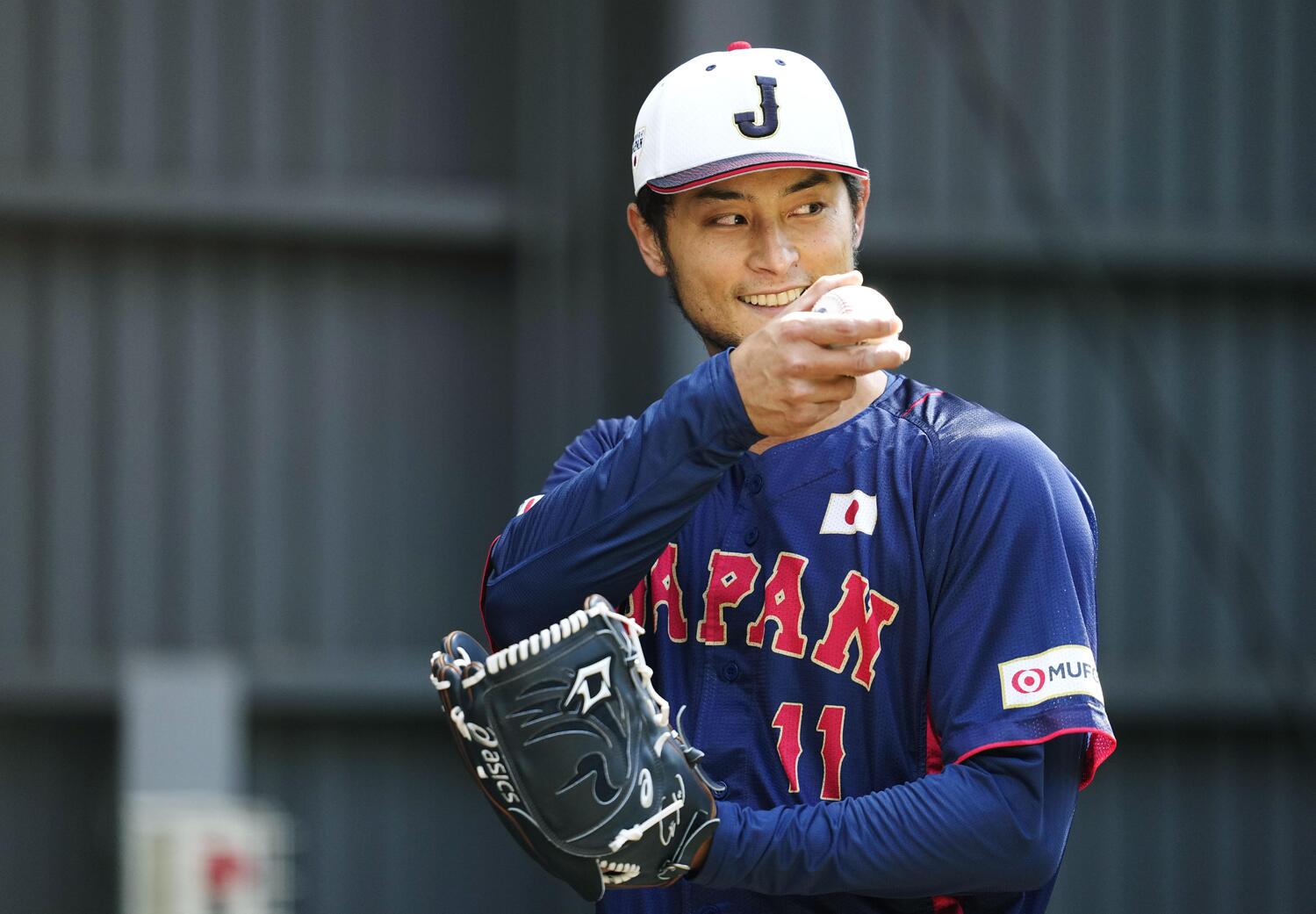 Read the full story on SportsLook - [NPB NOTEBOOK] Now a Wily Veteran, Yu Darvish Aims to Play a Key Role at WBC
At least until Shohei Ohtani arrives, pitcher Yu Darvish is the man in the spotlight as Japan prepares to win back the World Baseball Classic title with a star-studded roster.
Even after Ohtani lands on these shores in the coming days, it's a safe bet to say Darvish will play a key role as Samurai Japan aims to reclaim international baseball bragging rights.
At 36, Darvish is the oldest member of Hideki Kuriyama's squad. Way back in 2009, Darvish was the winning pitcher when Japan defeated archrival South Korea 5-3 to win its second consecutive WBC title.
The World Baseball Classic is being contested for the first time in six years. Japan won the first two editions in 2006 and 2009.
The Dominican Republic won in 2013, while the United States took the title in 2017. Due to COVID-19, the 2021 edition was postponed.
Now Japan has assembled an All-Star cast and Darvish, who went 16-8 with 197 strikeouts and a 3.10 ERA in 194⅔ innings last season for the San Diego Padres, figures to play an important role once again.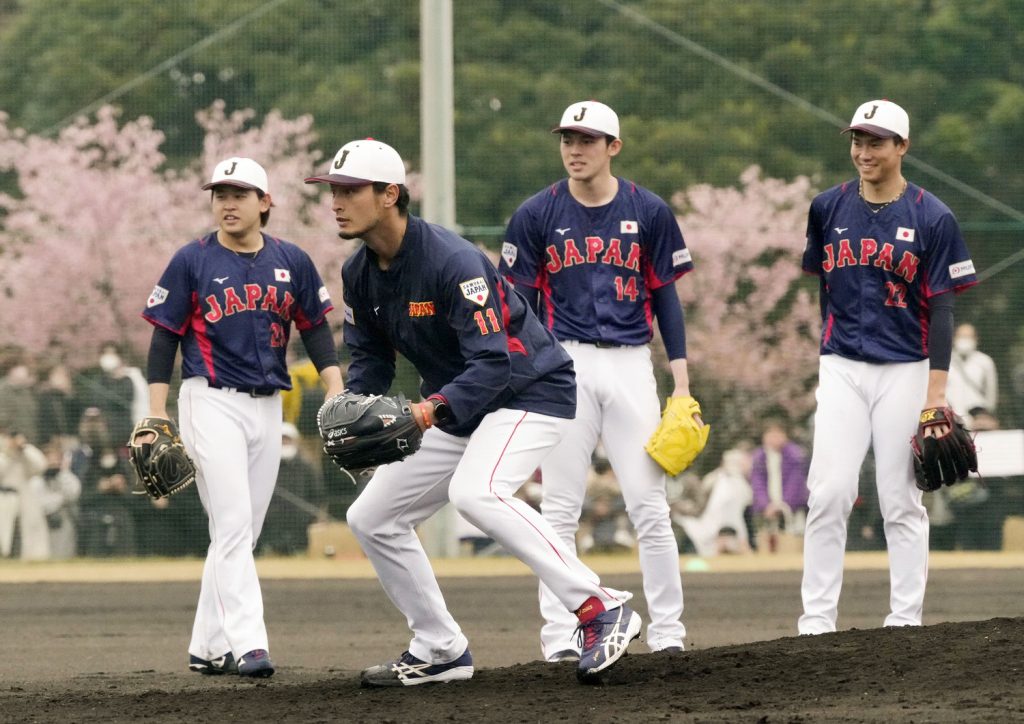 Darvish Giving Pointers to Sasaki
Darvish was the only major leaguer on Japan's team to arrive for the first day of training camp on Friday, February 17 in Miyazaki. And since arriving he has been busily preparing for action while mentoring Japan's young pitchers like Roki Sasaki and Hiroya Miyagi.
The 21-year-old Sasaki became the youngest pitcher to throw a perfect game in Japan last season and is known for his blazing fastball and splitter. But he is now getting advice from Darvish on adding a slider to his arsenal.
"He taught me many things and I'm grateful to him," Sasaki said of the tips he received from Darvish.
But the ever-humble Darvish was quick to brush off any suggestions that Japan's young players regard him as the team leader.
"I think that they're gradually getting to understand my personality," Darvish told Kyodo News. "It doesn't feel like I'm the leader, but rather we'll just grow together day by day."
Read the full story, which also includes news items on former NPB player-turned-cricketer Shogo Kimura, ex-Fighters manager Trey Hillman and more, on SportsLook.

Author: Jim Armstrong
The author is a longtime journalist who has covered sports in Japan for over 25 years. You can find his articles on SportsLook.