[NPB NOTEBOOK] Roki Sasaki Fans 11 in Excellent First Start of Season
Relying on a blazing fastball, 21-year-old Marines right-hander Roki Sasaki had an impressive 2023 debut against the Fighters.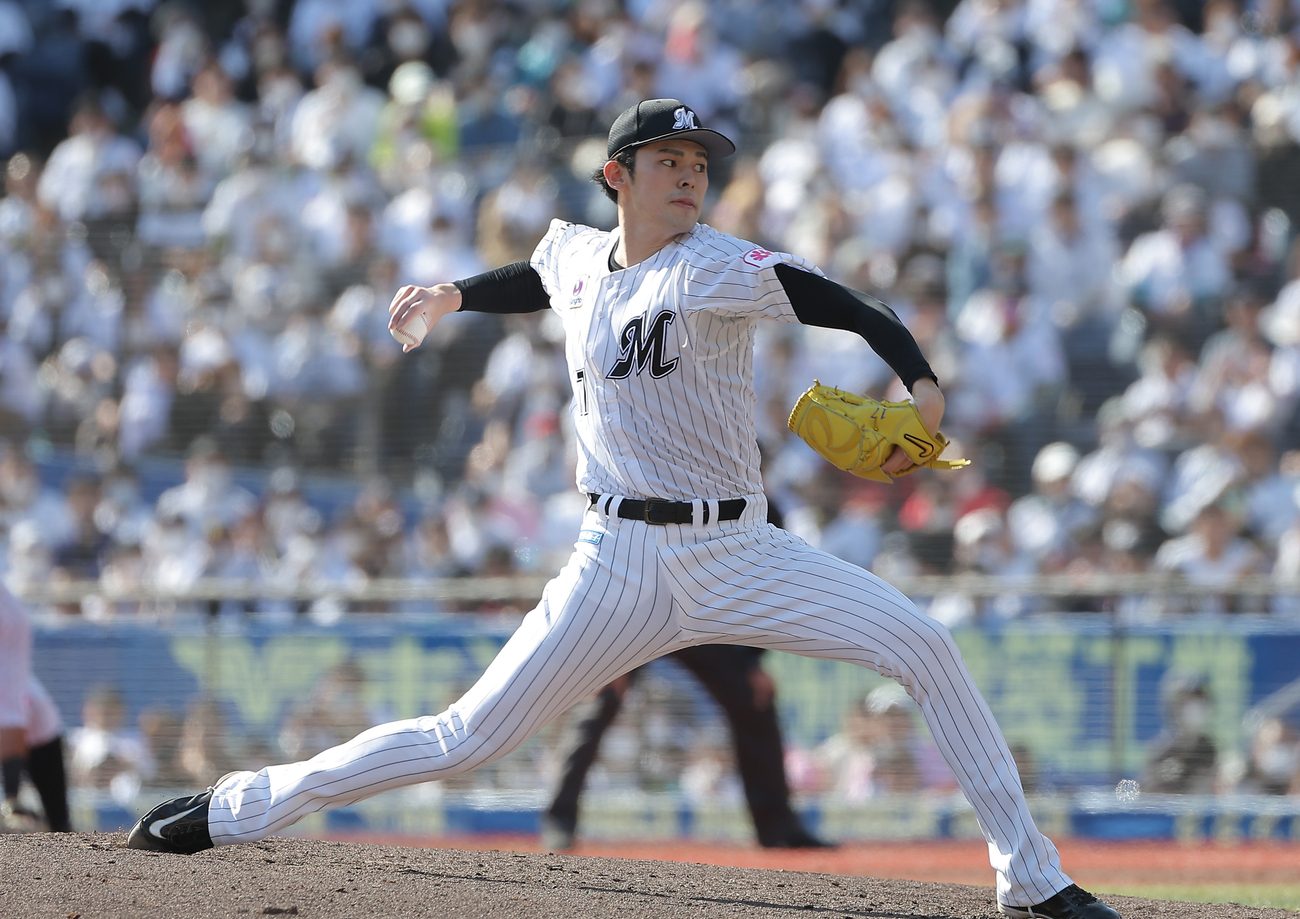 Read the full story on SportsLook - [NPB NOTEBOOK] Roki Sasaki Fans 11 in Excellent First Start of Season
Fresh off helping Japan win the World Baseball Classic, Roki Sasaki of the Chiba Lotte Marines was back to his usual dominant self in his first start of the 2023 season on Thursday, April 6.
The hard-throwing right-hander pitched in two games for Japan at the WBC. He earned the win against the Czech Republic on March 11 and ended up with 11 strikeouts over two games. But his 7⅔ innings pitched was less than what he would have had in a normal preseason.
There were no signs of rust when he took the mound for a rare Thursday afternoon game against the Hokkaido Nipponham Fighters at a blustery Chiba Marine Stadium.
Sasaki gave up a first-inning single to Chusei Mannami but was otherwise unhittable. He finished with 11 strikeouts in six innings, giving up one hit and no walks on 80 pitches for his first win of the season.
"I wasn't really sure what sort of condition I would be in but I was able to pitch well," Sasaki said. "After I gave up that first hit, I was able to settle into a rhythm and pitch the way I wanted to."
Relying on a wicked forkball and a fastball that reached as high as 164 kph (101.9 mph), Sasaki was dominant and in control throughout. He struck out the side in the fifth, fanning Kotaro Kiyomiya, Ariel Martinez and Daigo Kamikawabata.
Continue reading the full story on SportsLook.
Author: Jim Armstrong
The author is a longtime journalist who has covered sports in Japan for over 25 years. You can find his articles on SportsLook.