Shinzo Abe Memoir: Navigating the Trump Years
The best-selling Shinzo Abe Memoir sheds light on how the slain PM influenced global leaders like Donald Trump and the background of scandals that plagued him.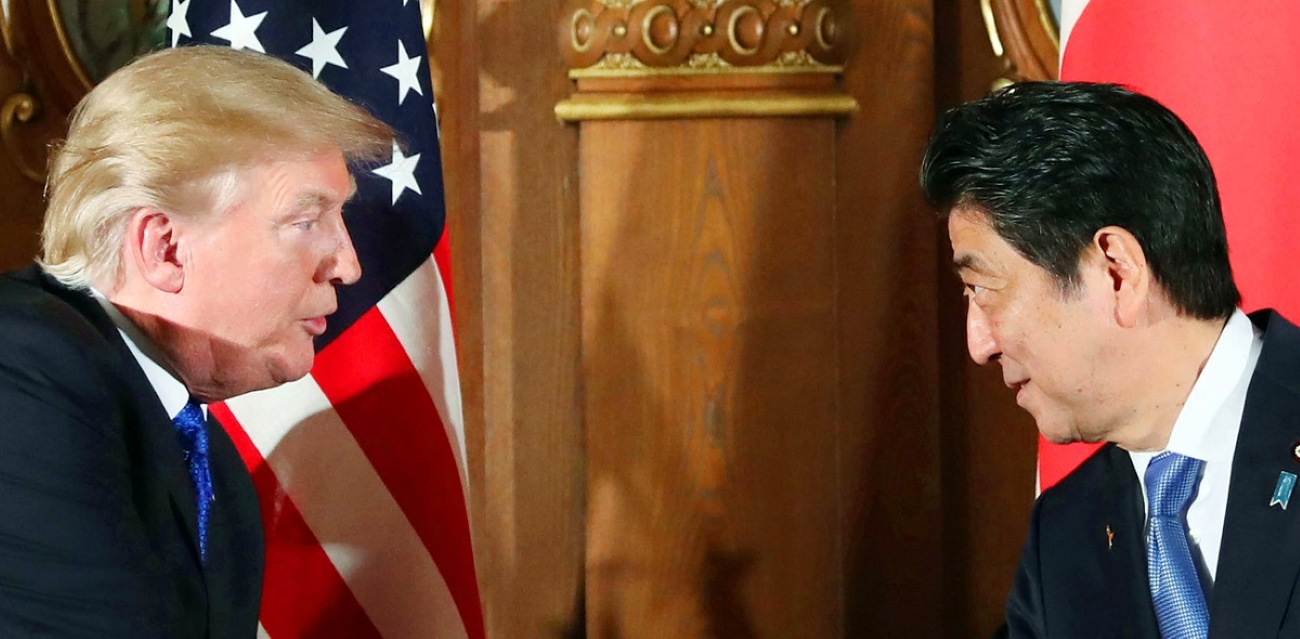 Former prime minister Shinzo Abe (1954-2022) was felled by a cowardly assassin on July 8 in the summer of 2022. With Abe's sudden death, the world thought that it had lost the voice of a great statesman forever.
In February of 2023, however, Abe's voice stirred to life again in a book. Titled simply 'Shinzo Abe's Memoirs' (Abe Shinzō kaikoroku) the book was published by Chuokoron Shinsha (February 2023).
And its sales are extraordinary. The book blew through five printings in its first month, selling out 150,000 copies in its first week on the shelves. Many speculate that Abe's memoirs could eventually top 1 million copies in sales.
Last of three parts
Read Part 1: The Shinzo Abe Memoir: A Good Way to Set the Record Straight
Part 2: The Shinzo Abe Memoir: Finding New Reasons to Lead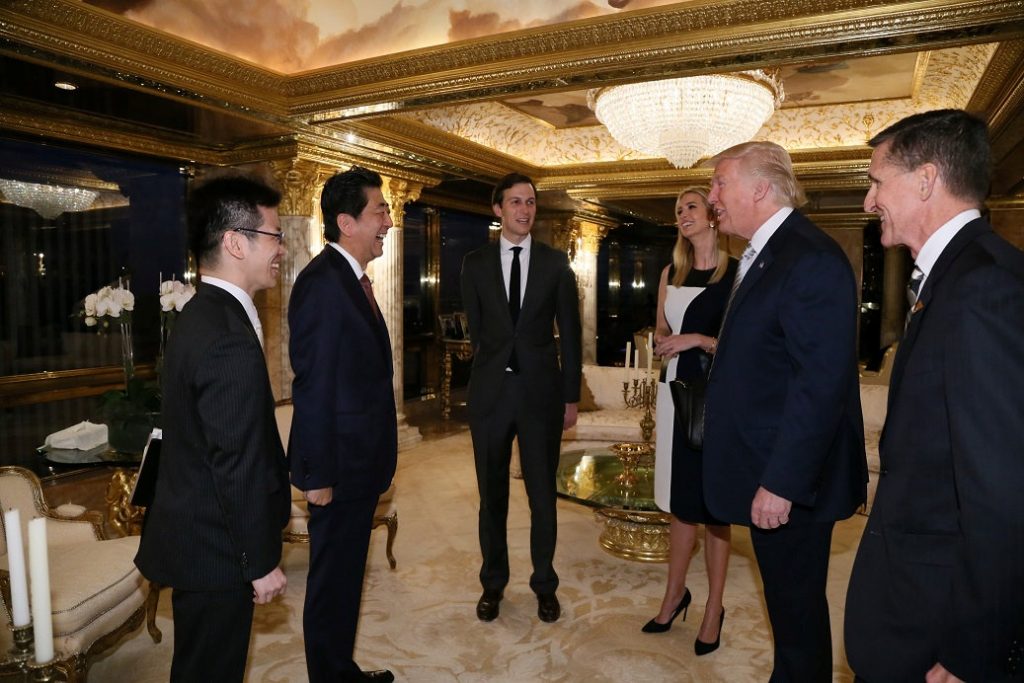 Shinzo Abe was famously the first foreign leader to meet with Donald Trump after his historic election. He did so by traveling to Trump Tower after the election, on November 17, 2016. Abe recalls this event as showing a commitment to the Japan-United States alliance in the face of the threat posed by China. He also wanted to provide reassurance on Trump's doubts about trade deficits and investment gaps between Japan and the US.
North Korea was an additional major factor in East Asian geopolitics during the Trump years.
Abe attended the opening ceremony for the Pyeongchang Winter Olympics and Paralympics in South Korea on February 9, 2018. He sat just steps away from North Korean dictator Kim Jong Un's sister, Kim Yo Jong, and the President of the Presidium of the Supreme People's Assembly in North Korea, Kim Yong-nam.
From April 17 to 18, 2018, Abe met with Trump at the latter's Mar-a-Lago estate in Florida. Over golf, the two leaders discussed North Korea's nuclear weapons program and frequent launches of rockets. Soon thereafter, on June 7, Abe again met with Trump ー in Washington. The following week on June 12, Trump held the first-ever US-North Korea summit at the Capella Hotel in Singapore.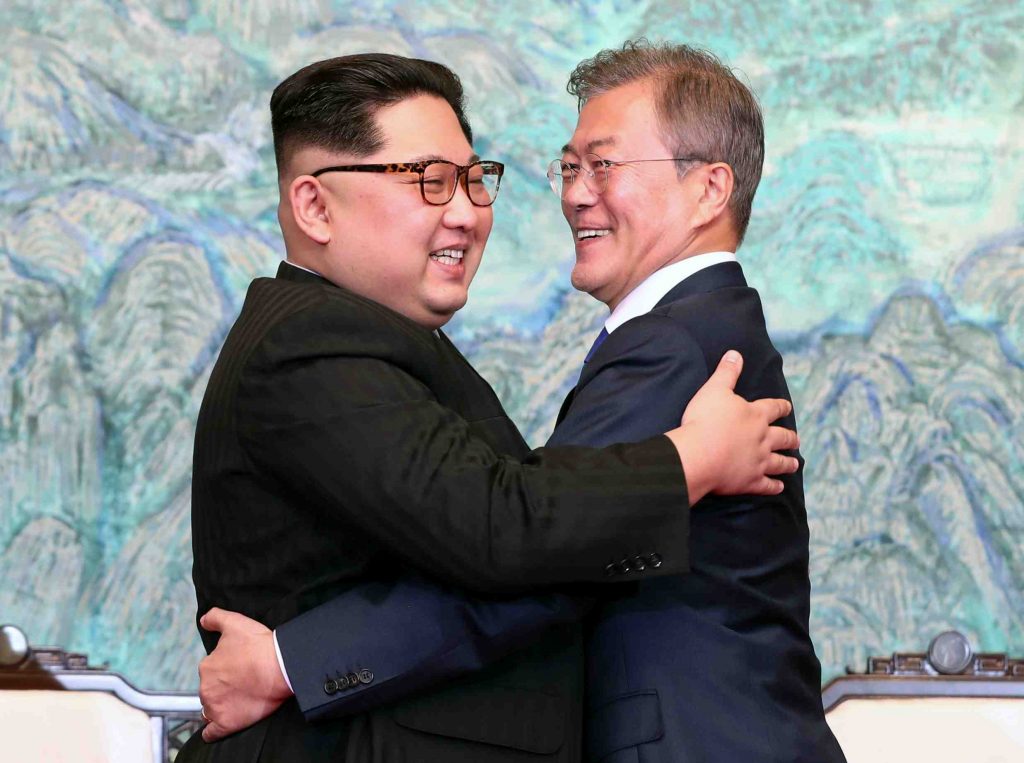 A Pro-North Korea Administration in Seoul
Relations with South Korea soured during the pro-North Korea Moon Jae In administration. On July 1, 2019, the Japanese Ministry of Economy, Trade and Industry announced that it had discovered inappropriate use by South Korea of, among other items, hydrogen fluoride, which is used in semiconductor manufacturing.
A month later on August 2, 2019, the Abe administration removed South Korea from the export whitelist for these items. On August 22, in a retaliatory move, South Korea announced that it would not renew its General Security of Military Information Agreement (GSOMIA) with Japan.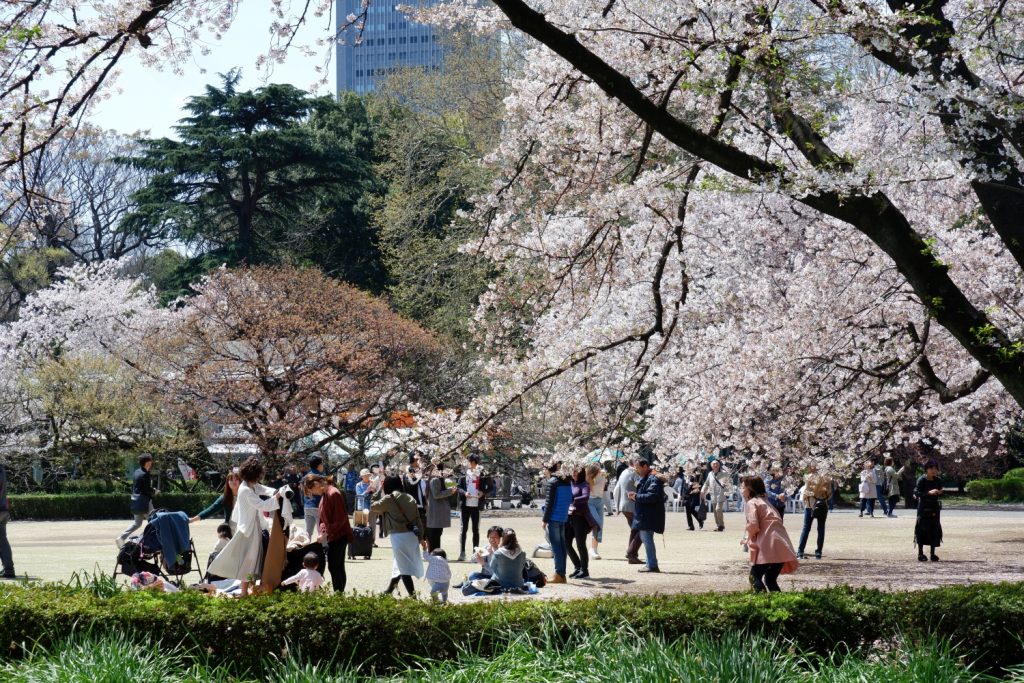 Fake Scandals Dog Abe
The media, Japanese opposition parties and so-called "Japan experts" in the United States spent many of the Abe years obsessed with a land deal. The deal purportedly benefitted Moritomo Gakuen, an Osaka kindergarten and elementary school. Abe's wife, Akie, was the elementary school's honorary principal.
The largely ginned-up "scandal" involved a man named Yasunori Kagoike, at the time the kindergarten's principal, whom Abe said he never met. It was alleged that Kagoike had gotten a special deal on the land price through Akie Abe's influence. Abe's memoirs reveal, however, that the "scandal" was largely the product of the Nagatacho bureaucracy.
Another media-created "scandal" involved Kotaro Kake, the head of the Association of Private Universities of Japan. Abe was accused of helping get approval for an expansion at a university Kake runs. Abe asserted, however, that had "absolutely no involvement" in the affair.
However, on the Sakura wo Miru Kai (cherry blossom viewing party) scandal, Abe acknowledged a measure of impropriety. He was accused of using the long-running cherry blossom viewing event as a reward for his supporters. Abe admitted that his administration increased the number of invitees from among his support organization. He also regretted that the event, which started in 1952, was eventually canceled due to the uproar.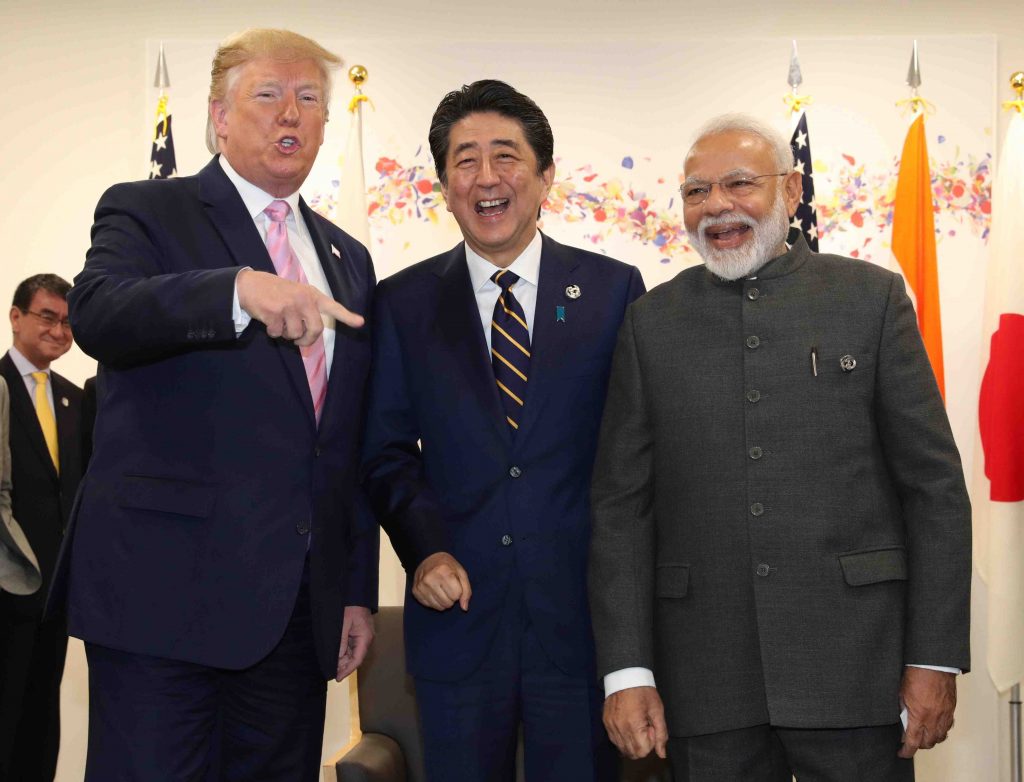 Foreign Policy Hits and Misses
Abe had major foreign policy successes. These include the Free and Open Indo-Pacific which he proposed in August of 2016 at the Sixth Tokyo International Conference on African Development (TICAD) in Kenya, and the Quadrilateral Security Dialogue (Quad) involving Australia, Japan, India, and the United States.
The Quad and the Free and Open Indo-Pacific remain cornerstones of Asian geopolitics.
However, there were also foreign policy misses during Abe's second term in office.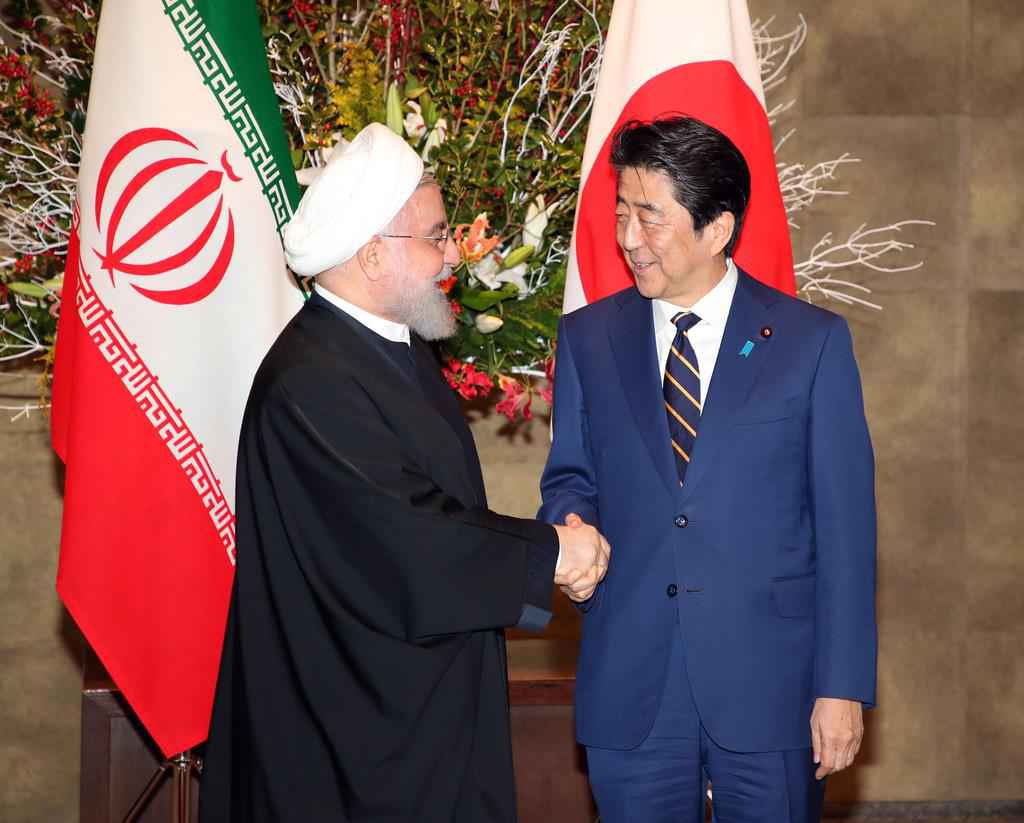 For example, on June 12 of 2019, Abe became the first Japanese prime minister since Takeo Fukuda in 1978 to visit Iran. Just one day later, however, a Japanese-operated tanker (the Kokuka Courageous) was bombed near the Strait of Hormuz. Iranian government involvement in the attack was suspected but not confirmed.
In April of 2018 Trump encouraged Abe to meet with Iranian Supreme Leader Ayatollah Ali Khomeini. However, Abe's visit, in which he met with both Khomeini and then-president Hassan Rouhani, was overshadowed by the faltering nuclear deal between Iran and the United States. Khomeini refused overtures from Abe on behalf of Trump.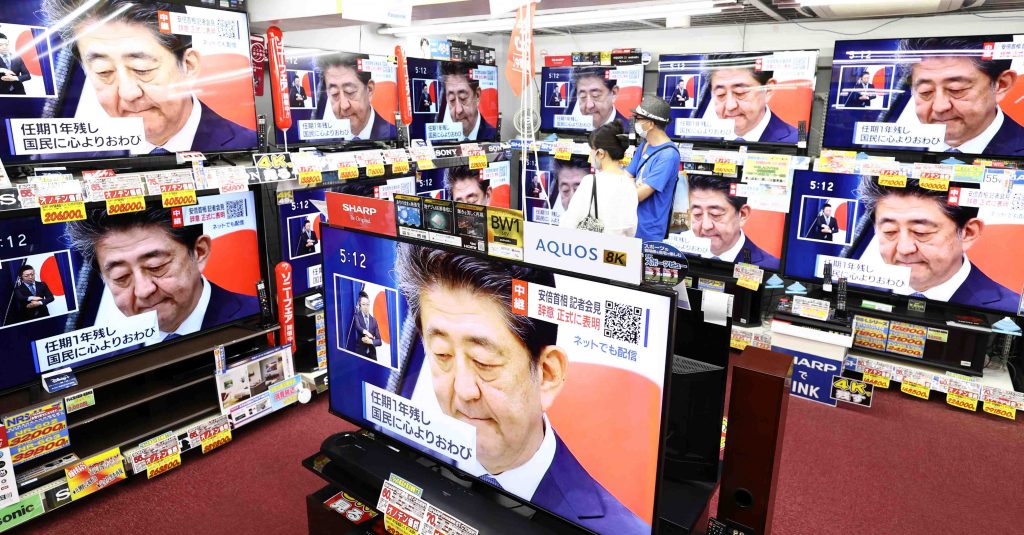 The Longest-Serving Administration
Prime Minister Abe resigned on September 14, 2020, with high approval ratings. He had served longer than any other prime minister since the inauguration of the office in 1885.
Shinzo Abe's memoirs end with an epilogue on this note, "What Made the Longest-Serving Administration in Modern Japanese History Possible?"
This analysis is joined with a very helpful timeline stretching from September 20, 2006, the date Abe became the twenty-first leader of the LDP, to September 16, 2020, the day Abe stepped down.
There is also a timeline of Abe's foreign visits, running from his first official trip, to China and South Korea in October of 2006, to his January, 2020 visit to Saudi Arabia, UAE, and Oman.
The volume ends with transcripts of some of Abe's key speeches and eulogies about him. Helpfully, graphs showing election results and changes in Abe cabinet approval ratings over time are also included.
There is a wealth of information in Shinzo Abe's memoirs. The book is also notable for another reason. As stated in the introduction to the volume, Japanese prime ministers—unlike their counterparts in many other countries—almost never write memoirs after leaving office.
Abe did. It is hoped his memoirs will be translated into many languages so that the world can finally know why his landmark political career was important.
RELATED:
Author: Jason Morgan
Jason Morgan is an associate professor at Reitaku University in Kashiwa, Japan