[NPB NOTEBOOK] Roki Sasaki Sidelined with an Oblique Muscle Injury
Hard-throwing right-hander Roki Sasaki, who leads NPB in strikeouts, was recently diagnosed with the injury and is expected to be sidelined for two months.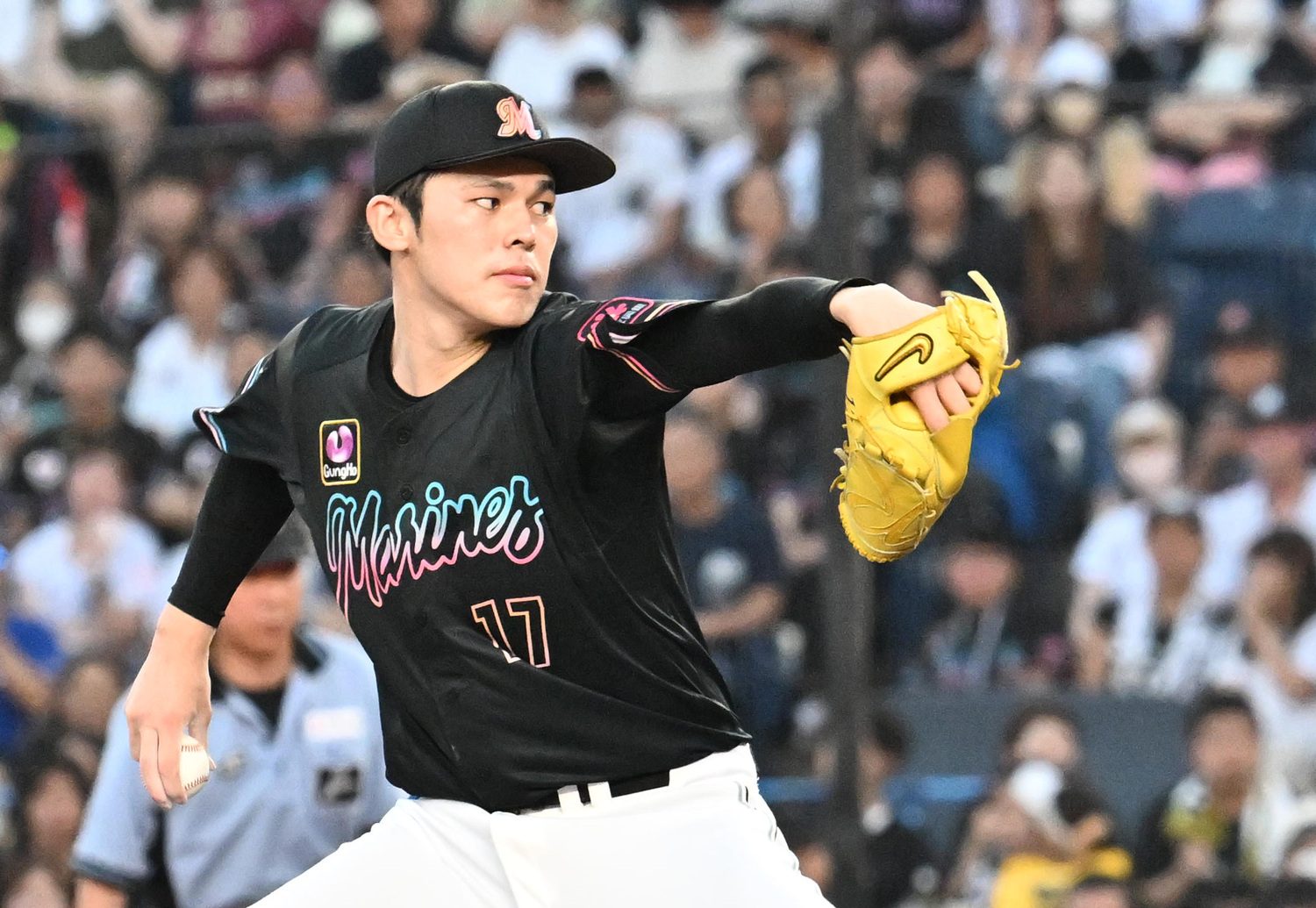 Read the full story on SportsLook - [NPB NOTEBOOK] Roki Sasaki Sidelined with an Oblique Muscle Injury
We begin this installment of the NPB Notebook with disappointing news for the Chiba Lotte Marines and their star pitcher Roki Sasaki.
Lotte manager and former MLB pitcher Masato Yoshii said on Tuesday, July 25 that Japan's hardest-throwing pitcher will be sidelined for about two months with a left oblique-muscle injury.
The 21-year-old Sasaki was on the mound on Monday, July 24 in a game against the Fukuoka SoftBank Hawks.
He went six innings while striking out nine and giving up one run on four hits with one walk in a 93-pitch effort. After the sixth, Yoshii went over to Sasaki to let him know his night was done.
Everything appeared to be normal.
The Marines were trailing 1-0 at the time and the team came back with two runs in the bottom of the ninth for the win so Sasaki didn't figure in the decision.
According to media reports, Sasaki did appear to be in some discomfort on his 90th pitch of the game.
Sasaki, who became NPB's youngest perfect-game pitcher in April 2022, was a key member of the national team in this year's World Baseball Classic where Samurai Japan captured its third title.
The injury comes just two weeks after the right hander struck out 14 batters over seven innings in a 5-3 win over the Orix Buffaloes. He threw 104 pitches in that game.
Sasaki leads Japanese pro baseball with 130 strikeouts and is 7-2 with a 1.48 ERA in 85 innings this season for the Pacific League's Marines.


Doctor's Prognosis for Sasaki
"The doctor said it will take two months for him to be back throwing at full strength," Yoshii said, according to Kyodo News.
It's a major blow for the Marines (45-34-4 through July 27), who are battling the Hawks (45-40-2) and the Buffaloes (51-34-2) for top spot in the PL. And it's also an injury that MLB scouts will monitor closely as Sasaki is widely seen as a player coveted by teams in the majors.
Oblique muscle injuries are quite common in sports. They are the muscles that lie alongside the rectus abdominis muscles that make up the "six-pack" and are responsible for core control and rotation.
In an article on MLB.com, former Los Angeles Dodgers athletic trainer Stan Conte explained the uptick in oblique injuries.
Continue reading the full story, including news items on Carter Stewart Jr, Norichika Aoki and more, on SportsLook.
Author: Jim Armstrong
The author is a longtime journalist who has covered sports in Japan for over 25 years. You can find his articles on SportsLook.