OBITUARY | Famed Kabuki Actor Kichiemon Nakamura II, 1944-2021
The internationally acclaimed kabuki actor earned the love of fans as he dedicated his life to carrying on the roles of his grandfather, Kichiemon I.

~~
Kabuki actor Kichiemon Nakamura II devoted his life to carrying on the name and achievements of his maternal grandfather Kichiemon I (1886-1954). A famed kabuki actor in his own time, Kichiemon I adopted his grandson, enabling the younger man to carry on his name.
Kichiemon Nakamura II died on November 28. He was 77 years old.
Born Tatsujiro Namino, he was the second son of Matsumoto Hakuo. Kichiemon initially performed onstage from the age of 4 as Nakamura Mannosuke, before assuming the stage name Kichiemon II in honor of his maternal grandfather.
Kabuki stage names are usually passed from father to son, to carry on the family tradition. The story goes that Kichiemon II's mother Seiko, an only child, had promised her father that if she had two sons, the first would carry her husband's family name, while the second would be adopted by her father to carry on his name after his death.
When Tatsujiro was 10 years old, Kichiemon I passed away, and his grandson took his name.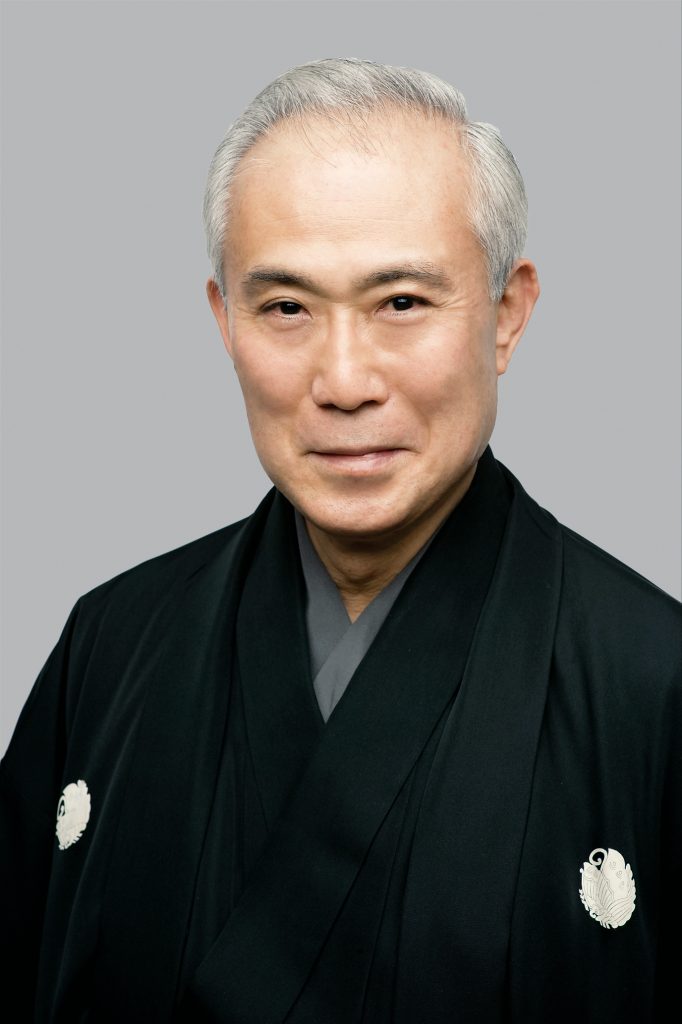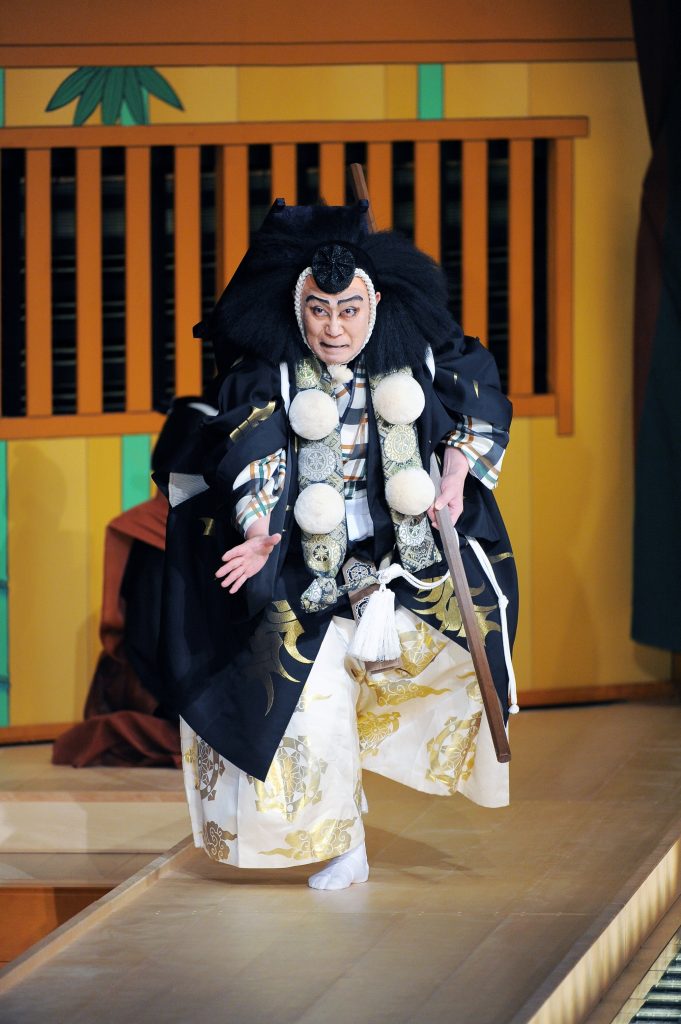 To study the roles created by his grandfather, the young actor launched his own classical kabuki study group, Konomeka, (fruit of a tree). He also learned from older actors trained by his grandfather to play major roles in plays such as Ichijo Okura Monogatari, a story about the Genji and Taira clans war during the late Heian era of Japanese history. Mastering these classical roles, Kichiemon II came to be considered a jidaimono actor who performed period pieces.
"I am not as good as Kichiemon I," the young actor would mutter everytime he played his predecessor's roles. Even after he became established as a kabuki actor in his own right, continued to pursue improvement, saying, "I am just beginning to grasp the splendor of my predecessor's talent."
In 2006, Kichiemon successfully performed his grandfather's popular roles at the Shuzan Festival at the Kabuki-za Theater in Ginza, Tokyo. Since then, it has become an annual September event. At these performances he involved his nephew Koshiro Matsumoto IX, his cousin Kikunosuke Onoe V, and young upcoming actors such as the siblings Kasho and Tanenosuke Nakamura.
They all belong to the Harimaya family of actors, and they have all worked hard to live up to its name. (Harimaya is the yago or trade name which the kabuki audience traditionally yells out in approval during the climax of the performance.)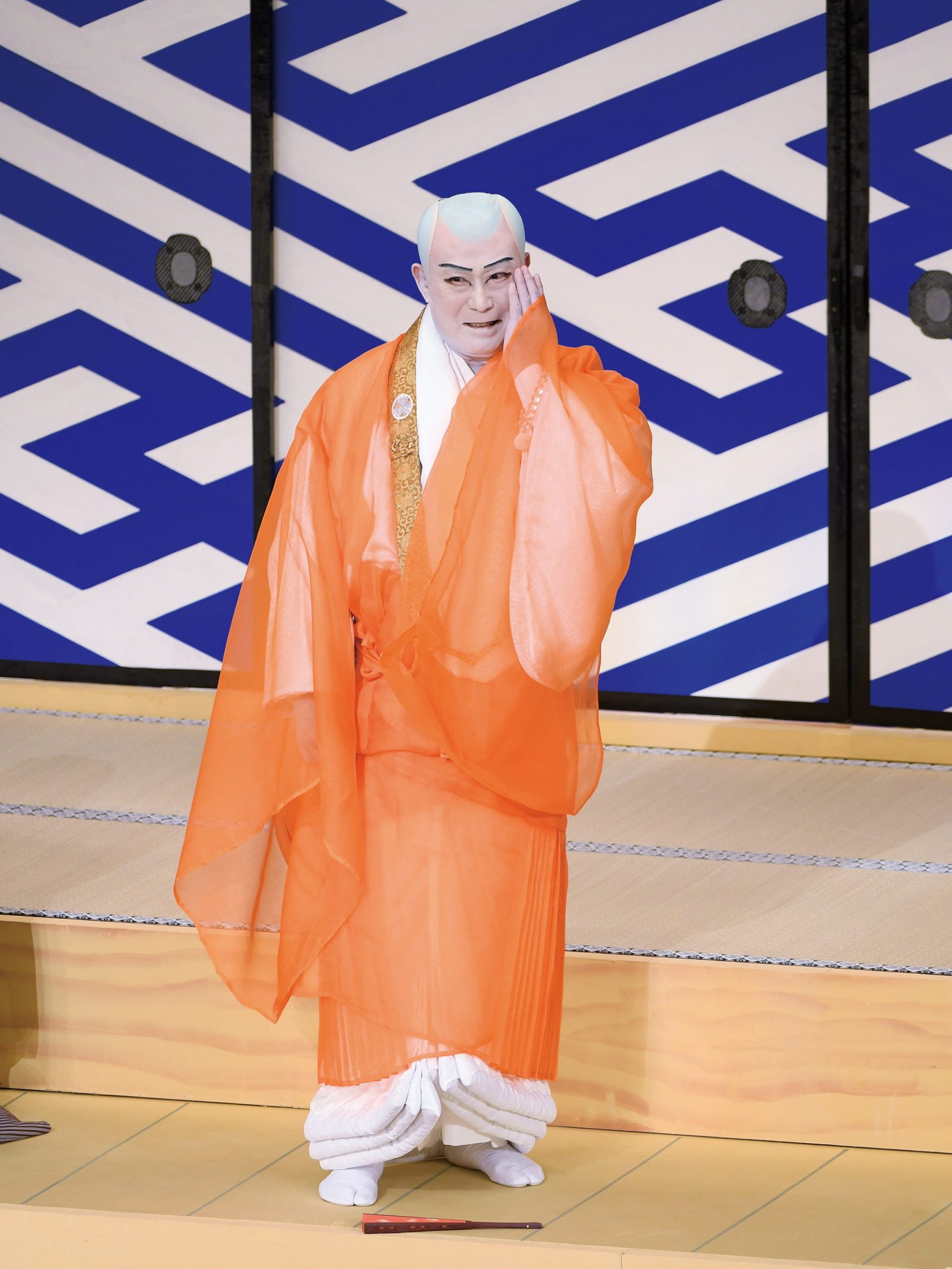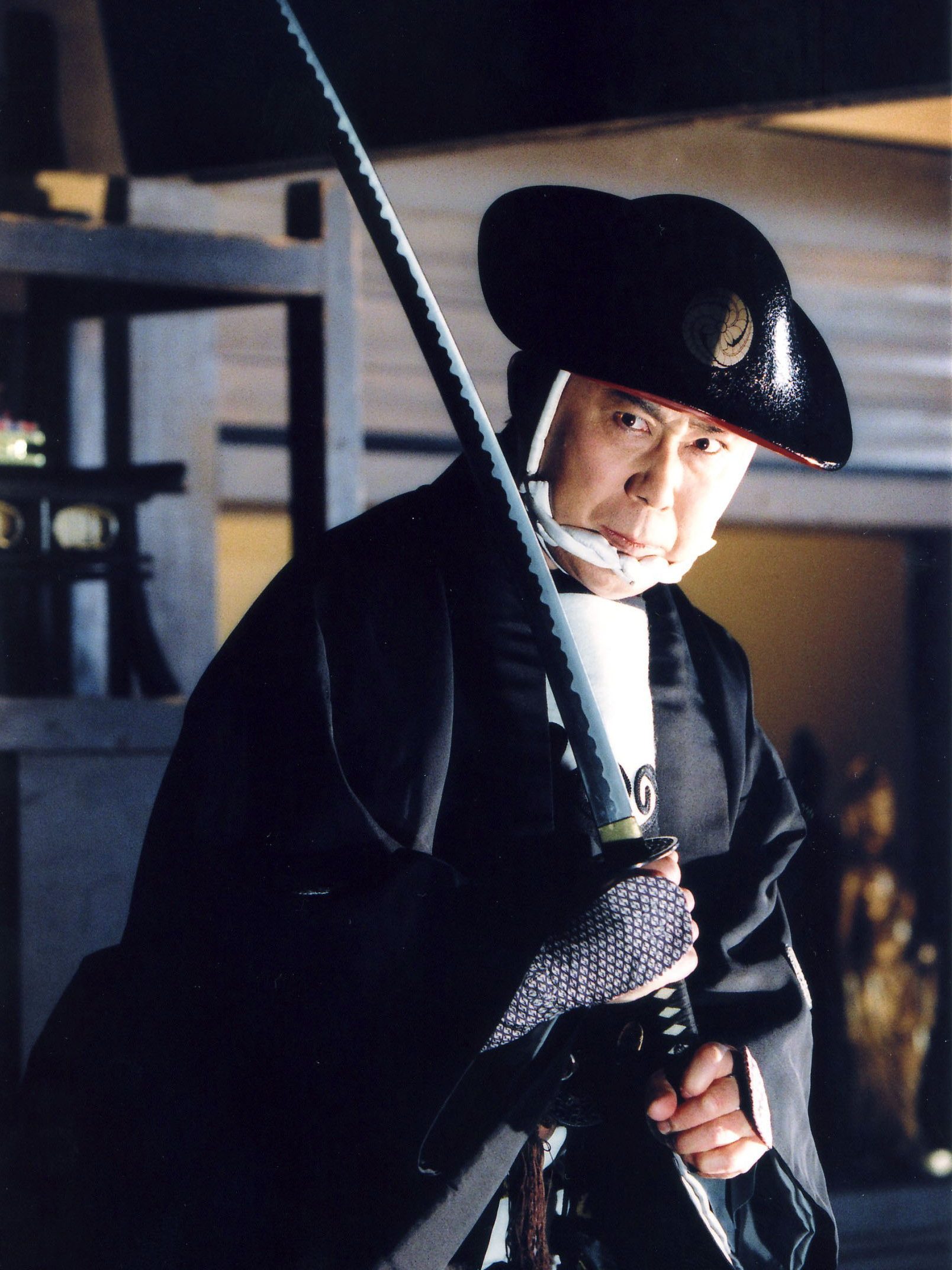 In 2013, Kichiemon's fourth daughter married Kikunosuke Onoe V, a rising star in the Kabuki world, and gave him a grandson Ushinosuke. At his grandson's first major performance, Kichiemon watched from behind the stage with a big smile on his face every time Ushinosuke assumed a pose.
It is said that Kichiemon was not always sure of himself. When he was young, he felt his voice was weak, so he trained for many years by practicing Kiyomoto, the narrative singing, accompanied by shamisen. He also felt self-conscious about being 178 cm tall, towering over other Kabuki actors. But this worked to his advantage when he played Musashibo Benkei, the imposing warrior monk, in Kanjincho.
The actor showed his versatility by performing in a samurai crime tv series Onihei: The Crime Files (original Onihei Hankacho) as the samurai detective Heizo Hasegawa (popularly called Onihei) in a Fuji TV series based on Shotaro Ikenami's historical novel. Viewers could sense that even through the television screen, the actor's eyes pierced the room. The TV series was broadcast from 1989 to 2016.
On stage, the actor established a reputation for depicting the detailed psychological side of human nature, which kabuki fans applauded every time he performed. In particular, his noteworthy interpretation of "Shunkan" from the Heike Monogatari, which he considered his favorite role.
Even in November 2020, Kichiemon played his favorite character at the National Theater's kabuki performance. Shunkan was a monk who was exiled on an island along with two others for planning to overthrow the Heike clan. He yearned to return home, but discovered that unlike the other two, he has not been pardoned to sail home. In the end, he is left desolate as he watches the ship sail away. His calm philosophical expression despite his anguish leaves the audience with a haunting emotion.
The actor played other memorable roles, including Musashibo Benkei of Kanjincho, not only on kabuki stage but also in the NHK period drama.
Recently, the 80 year old actor had set a goal to play the role of Benkei in Kanjincho. "There is no role more painful than that of Benkei, but there is no other role that leaves you feeling more satisfied when you're finished." he said. He wanted to do it "once at 77 years old, and then again at the age of 80."
Kichiemon Nakamura II was designated a Living National Treasure in 2011, and was named a Person of Cultural Merit in Japan in 2017.
(Read the Sankei Shimbun obituary in Japanese at this link.)
Author: Keiko Mizunuma