[ODDS and EVENS] 2006 WBC Brought Joy, Excitement to Japan
Although Japan struggled in the opening rounds of the 2006 WBC, subsequent victories over South Korea and Cuba delivered a championship to Sadaharu Oh's team.
Read the full story on SportsLook - 2006 WBC Brought Joy, Excitement to Japan
Global bragging rights in any sport are a source of national pride, and Japan's title in the 2006 World Baseball Classic achieved that sentiment.
Seventeen years later, nostalgia for the inaugural WBC in the days before the tournament's fifth edition (following tourneys in 2009, 2013 and 2017) crisscrosses my mind.
Ichiro Suzuki was still in his prime. Sadaharu Oh, baseball's all-time home-run king, was still managing on a full-time basis. Daisuke Matsuzaka was still the ace of the Saitama Seibu Lions before joining the Boston Red Sox on a blockbuster contract the next year.
All three men played pivotal roles in Japan's title-winning performance. Indeed, other Japanese baseball standouts produced additional footnotes to their list of achievements during the WBC.
Exhibit A: Future MLB pitcher Koji Uehara was No 1 in strikeouts (17) in 16 innings, providing ample evidence of his top-level skills on the mound.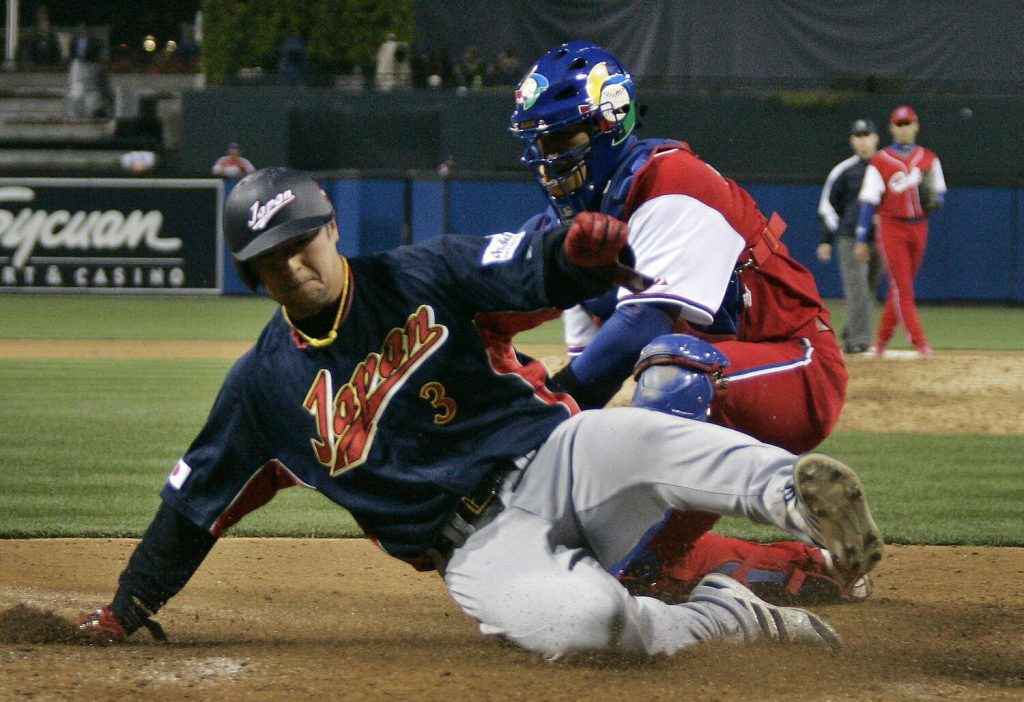 Also on display throughout the tournament were the talents of then-Fukuoka SoftBank Hawks star Nobuhiko Matsunaka (who led all WBC players with 13 hits and 11 runs) and Chiba Lotte Mariners speedster Tsuyoshi Nishioka (who had a tournament-best five stolen bases), among others on Japan's 30-man roster.
And don't forget that WBC MVP Matsuzaka had a 3-0 record with a sparkling 1.38 ERA in 13 innings pitched.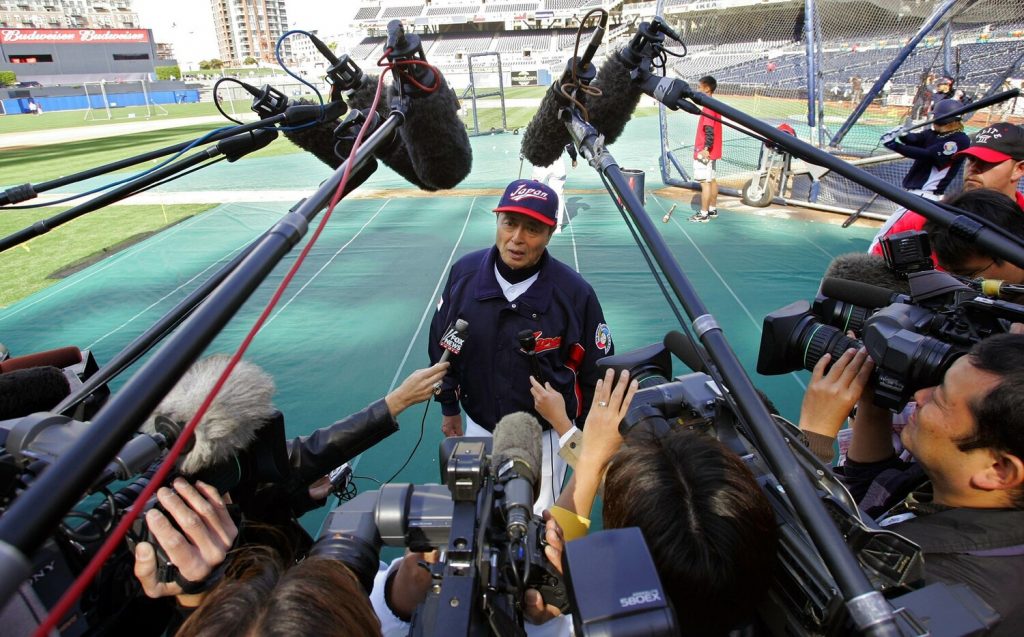 Third Time's a Charm Against South Korea
The days that followed Japan's appearance in the WBC championship game on March 20 didn't hint at a guaranteed spot in the finale.

After all, Japan had struggled in earlier stages of the tourney, including a 3-2, first-round loss to South Korea on March 5 at Tokyo Dome and a 2-1, second-round defeat to South Korea on March 15 at Angel Stadium in Anaheim, California.

A trio of victories (and a run-related tiebreaker over the United States and Mexico) sealed a trip to the semifinals for Oh's squad, which went 2-1 in the first round and 1-2 in the second round.
Japan then faced South Korea for a third time on March 18 in the semifinals at Petco Park in San Diego.
Continue reading the full story on SportsLook.
Author: Ed Odeven
Find Ed on JAPAN Forward's dedicated website, SportsLook. Follow his [Japan Sports Notebook] on Sundays, [Odds and Evens] during the week, and Twitter @ed_odeven.